Wow! What a Christmas! Christmas always makes me tired, in a good way! I figure if you are worn out by the end, you did it up right! Christmas for us started on the Friday before with the Santa Claus Society Dance. I LOVE this party!! Before the dance we were invited to a little pre-party at Jonathan and Denise's new house. It is LOVELY and I was so glad that we had the opportunity to see it and take the tour! We brought our friends the Yeungs with us as our guests. It was their first "dance club" and I think they had a blast. It was the 25th Anniversary of the Society so they went all out with the band, food, and even party favors! The band was definitely the highlight. They played everything from Michael Jackson to disco to Gangnam Style! It was a great way to spend times with friends and let off a little steam before the holidays kicked into full gear!!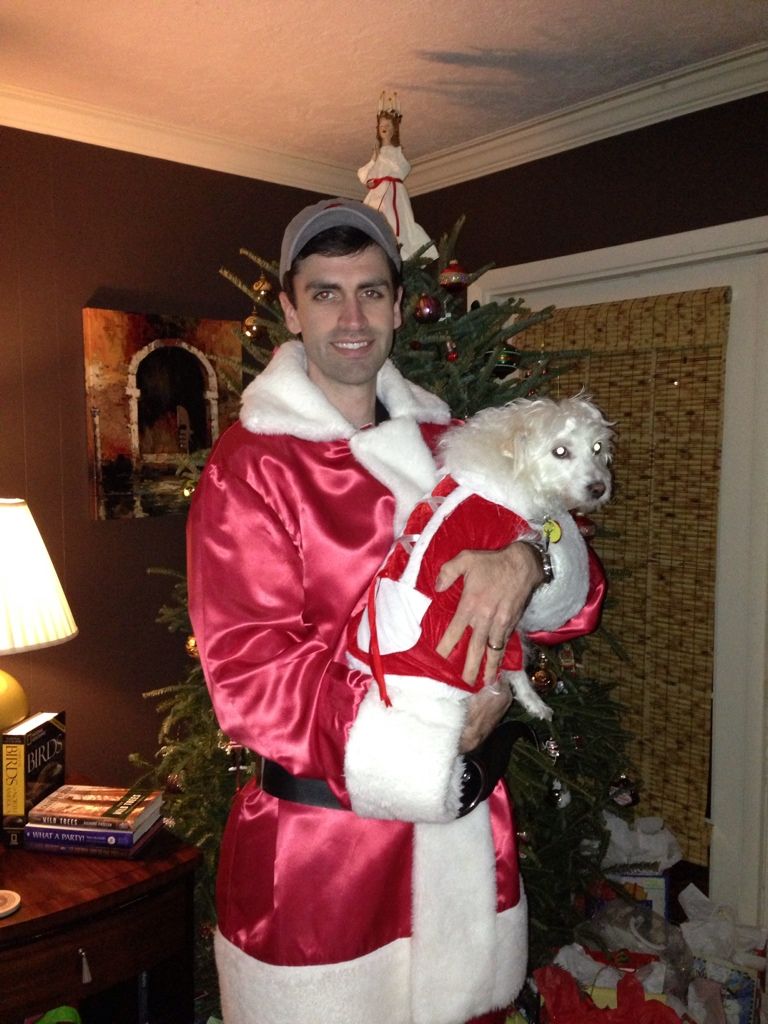 Santa and Mrs. Claus
Celebrating Christmas with the Yeungs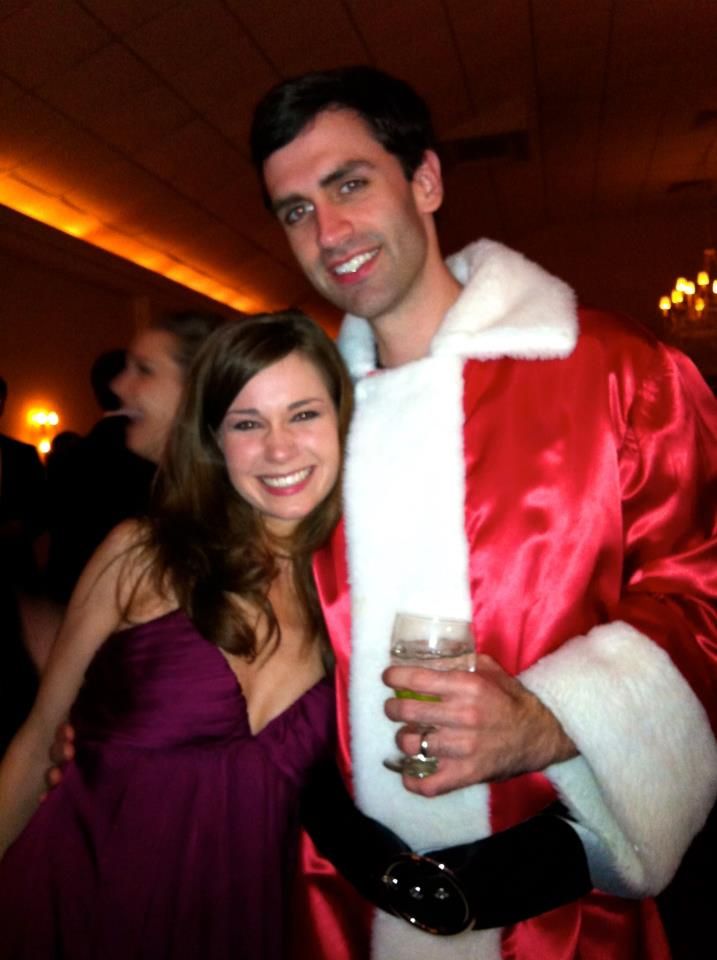 Merry Christmas from the Baileys!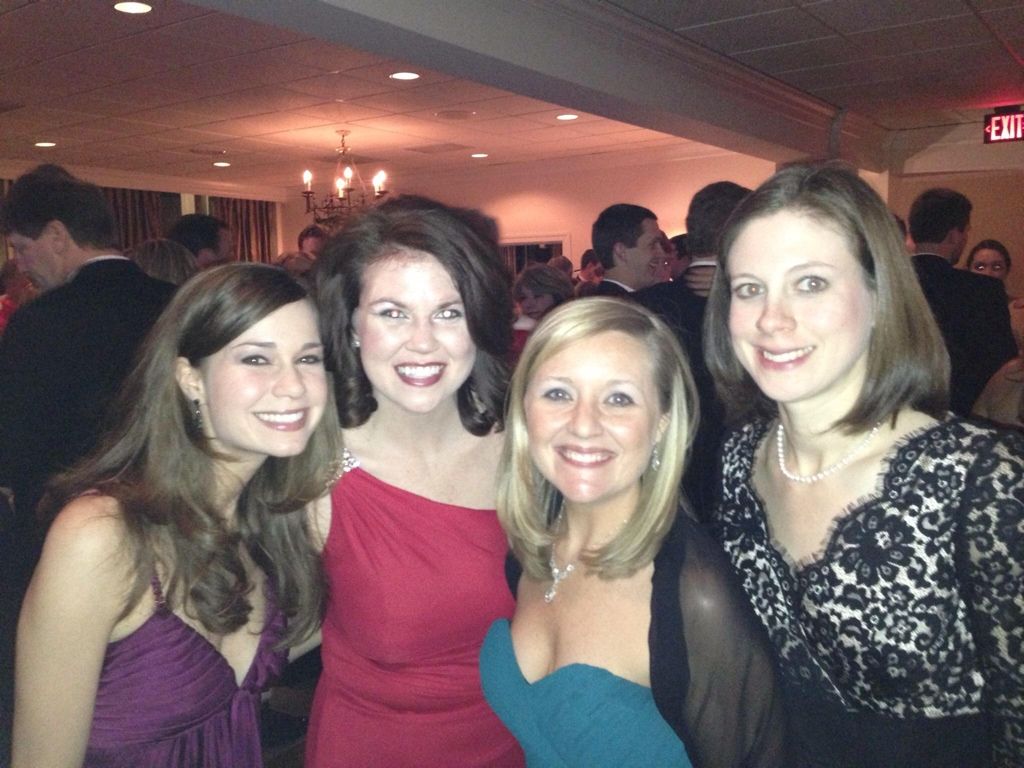 Sweet friends Farrah, Julie, and Claire
Me and Miss Alabama, aka my sister
On Saturday we had to drag ourselves out of bed, but we made it to Aunt Jan's for her annual Christmas lunch. She usually has it on Christmas Eve but decided to try a little something new this year, and I for one thought it went off without a hitch!!
Super healthy lunch at Aunt Jan's
After Mass that evening, we went with the Hayes to the Lester's Christmas Party. It was so sweet for them to ask us to be our guests--they know we love a party!
Afterwards, they came with us to Laura's annual Christmas Party. Laura is so sweet to host this and I really have to give her TONS of credit this year because she had a house fire in her new home just a few weeks ago! Luckily it didn't damage too much, and we are all glad she is safe and sound. The fire didn't dampen the party spirit in any way!!
Margaret, Lauren, Allison, Kendall, Kate, Laura, Rachel, Becky, Me, Julie
All crouching for whatever reason.
On Sunday we needed a little Christmas break so Forrest decided we would take a "vacation". When we are on vacation, we like to watch TV in bed because we don't have a TV in our bedroom at home. He brought our tv up from our work out area and set it up on the dresser so we could have a vacation right in our own house. He knew how much I needed a day to veg out! We had a perfectly relaxing day watching movies and TV. My favorite was Out of Africa, a 1895 movie with Meryl Strep and Robert Redford. What a fantastic film!! We did manage to go to my parents' house for chili, and my brother came back home with us to hang out with Forrest while I watched more movies from bed. I am totally spoiled now!!
I extended our vacation over into Christmas Eve, since we didn't have to be anywhere until 4pm. Well, when I say 4, I mean 3:30, because we were going to Christmas Eve Mass and it is always packed. I really don't feel any Christmas magic until I get to Mass on Christmas Eve. I remember even feeling this way as a little girl--kind of like Mass was the kick off to Christmas. I think it was probably because it really was the first "Christmasy" thing we did on Christmas Eve growing up, but it really nice to start Christmas off in the way it was meant to be started! Mom hosted Christmas Eve this year so once we got back to her house we were busy putting the finishing touches on the dinner before Aunt Sue and Sara and John Rollins arrived. Uncle John has pneumonia so he had to miss! Dinner was DELICIOUS and before you knew it, it was present time! Hooray!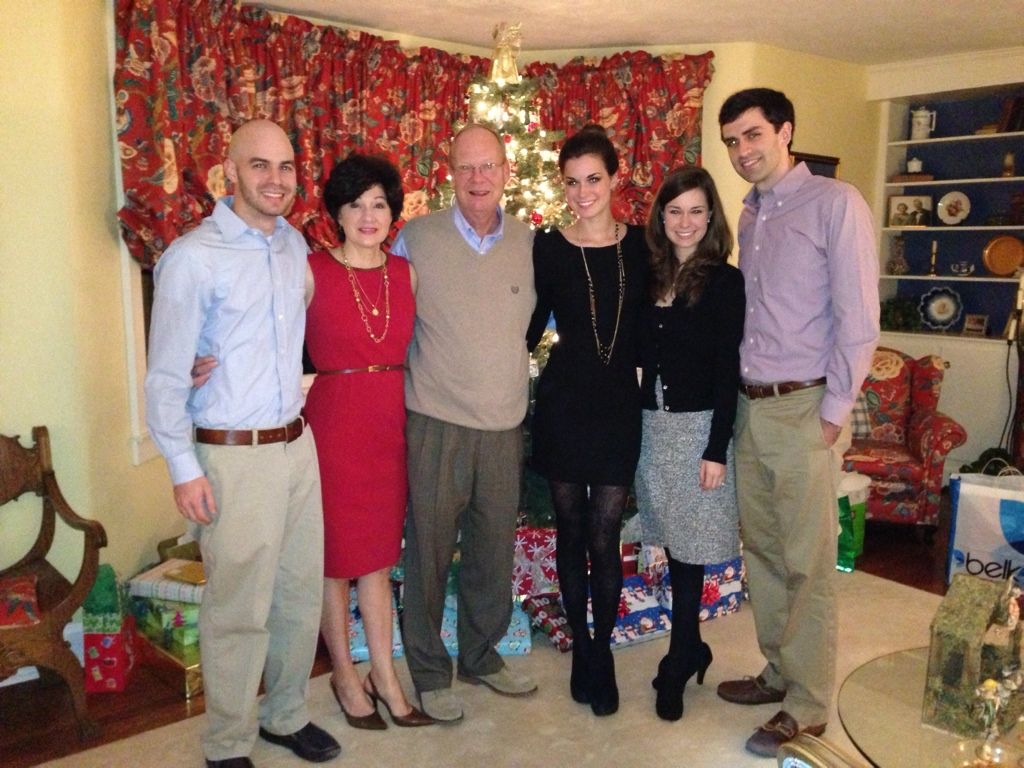 The Fam
After we opened gifts we went to Duck Springs to Aunt Susan and Uncle Bruce's to open more gifts, and then to the Bailey's for more!! Forrest and I totally racked up. Everyone is so sweet to get us presents, even though we are "grown"! I think my favorite present of the night was a picture of Sonny that Davis took and had framed for me. It captured his sweet personality perfectly and it really touched me that Davis went to so much trouble to make me something so special.
On Christmas morning, we got up and opened our gifts to one another. I really like that we do our own private little Christmas together before the day gets crazy. Afterwards we went to my parents for breakfast and more presents! We were thrilled to be able to give my dad the big TV we got him on black Friday. He was SO surprised!! Next, we loaded up and headed to my grandparents' home in Birmingham. There was a threat of bad weather so we decided we would have to eat, open, and run, and that is kind of what we did. It was a wild afternoon but honestly, it always is! The best part of the day was giving my grandmother her gift. Forrest came up with the idea to give her photos from our wedding and Stevie and Melissa's wedding for her hallway. She already has pictures of each of her children on their wedding days and we wanted to replicate it for her grandchildren. Stevie gave a little speech and Aunt Fran cried--I'd say it was a hit! We didn't really get much time to visit because we had to hurry home to avoid the weather. Lucky for us, it stayed south, but Mobile experienced a really bad tornado. I was glad to be safe and warm in my house with Forrest and our critters. We were blessed with a fantastic holiday filled with family and friends. Who could ask for more???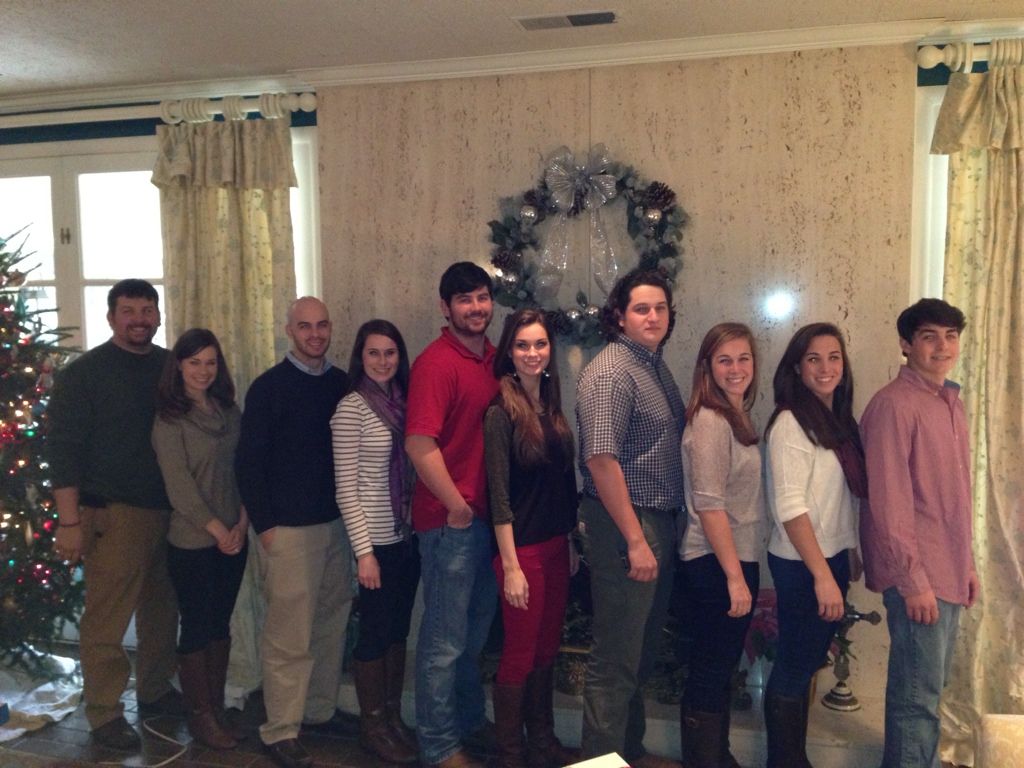 Annual Cousin Stair Step picture. This is by age.
Stevie, Me, Roy, Ashley, Andrew, MMM, Greg, Elizabeth, Juliana, Joseph
Actual stair steps.
Andrew, Greg, Stevie, Roy, Joseph, MMM, Ashley, Juliana, Elizabeth, Me
With Mimi and Granddaddy