I am sure by now EVERYONE has heard that my sister won the title of Miss Alabama USA this Saturday night! She has competed in the pageant 3 times now and apparently for her, the 3rd time really is the charm! Less than a year ago, she was selected as the 1st runner up. As exciting as that is, she really wanted to try again and leave the pageant world with no regrets. So, to that end, we packed up and headed to Montgomery this weekend to watch her compete. It had been a totally crazy week for the Bailies. We hosted Forrest's birthday party on Saturday, then on Tuesday I hosted the Service Guild Christmas party. After the party, in the middle of the night, Forrest came down with a terrible virus!! I had to work the next day so the poor thing had to fend for himself all day long. We were also worried about me catching the virus and carrying it to the pageant, so I was basically quarantined once I got home. I carried a bottle of Lysol around everywhere! Thankfully Forrest was all better on Thursday and was able to work, but I ended up canceling my plans to go with Mom and MMM to the pageant on Thursday night just in case I was carrying the virus. I rode down by myself on Friday, thankfully, with no virus! Mom and MMM had to register and go to the informational meeting, and I got there just in time to check mom and I into our room and meet her for lunch. For the rest of the afternoon Mom and I moved MMM's luggage (TONS OF IT) into her room, prepared ourselves for the pageant, and ate dinner at a yummy Italian restaurant called SAZA. We also got to see the "parade" of contestants as they walked from practice in the theater to the elevators to get ready. When MMM came out, her game face was totally on.
Mom and I were the only 2 that came for preliminaries so we had our work cut out for us in the cheering department. MMM requested glow sticks so we came armed with them, signs with her picture, and buttons with her picture. That night, she did the opening number and competed in swimsuit and evening gown. She seriously was GORGEOUS and at the risk of sounding terribly "toddlers and tiaras" that girl ROCKED the stage! We knew that she should place high, but all judges are different, so you just never know. We did get to see her afterwards though and she said she felt great and like she left it all out on the stage--what more could she ask for???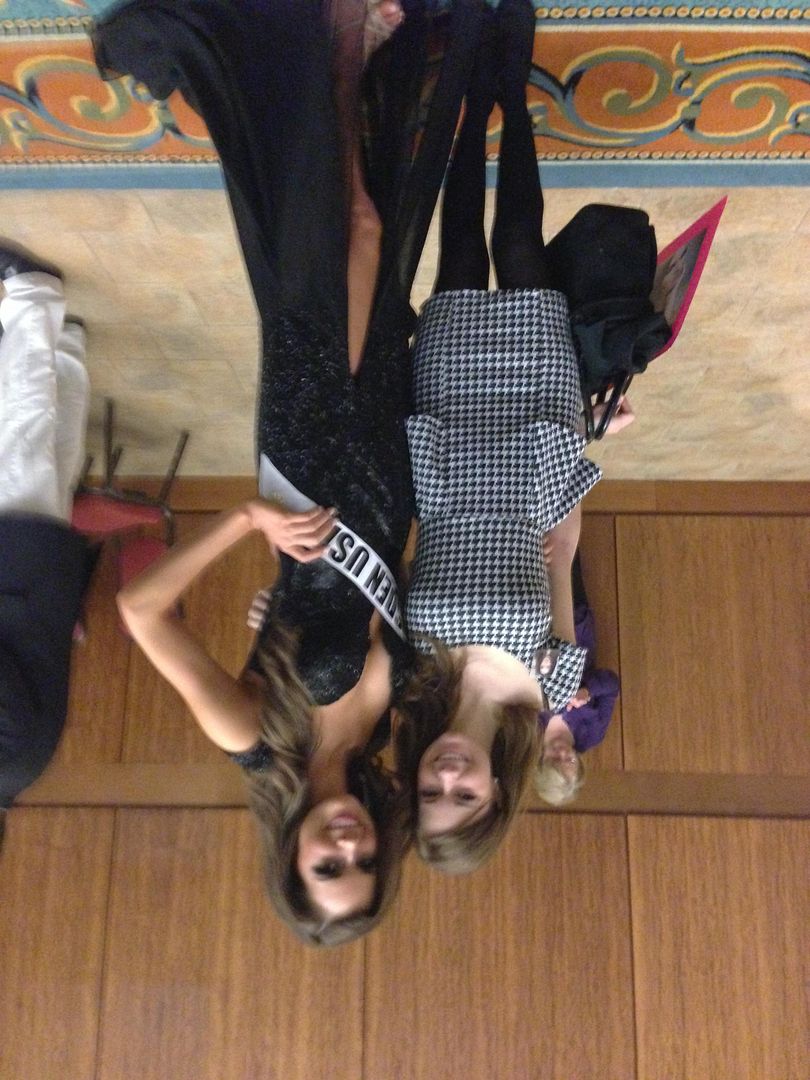 Fuzzy, but after prelims!
On Saturday morning while she had her interview Mom and I had to move her stuff out of her room and into our room. Then we ate lunch with my friend Sarah Wills who lives in Montgomery. I LOVE getting to see Sarah because our paths never seem to cross. We went to Girls State together back in the DAY and then were law school section mates. She has a precious little baby girl named Betsy, and last time I saw her she was pregnant, so we had a lot to catch up on! After lunch Mom and I tried to busy ourselves to keep our minds off of the pageant---hahahaha---easier said than done!! We were nervous wrecks by the time we went to Mass, but being in church really gave us both a sense of peace. We prayed that the Lord's will would be done and that he would bless MMM's effort and give her calm while she performed. We also asked for calmness for us, so we could deal with the outcome, no matter what it was. After church, we met the rest of her entourage. Mimi, Aunt Fran, Aunt Sue, Sara, her friend Lauren, MMM's high school friend Meredith and her mom, and MMM"s sorority sisters Allyson and Margaret all came to watch our girl. We had great seats and were definitely a LOUD cheering section!!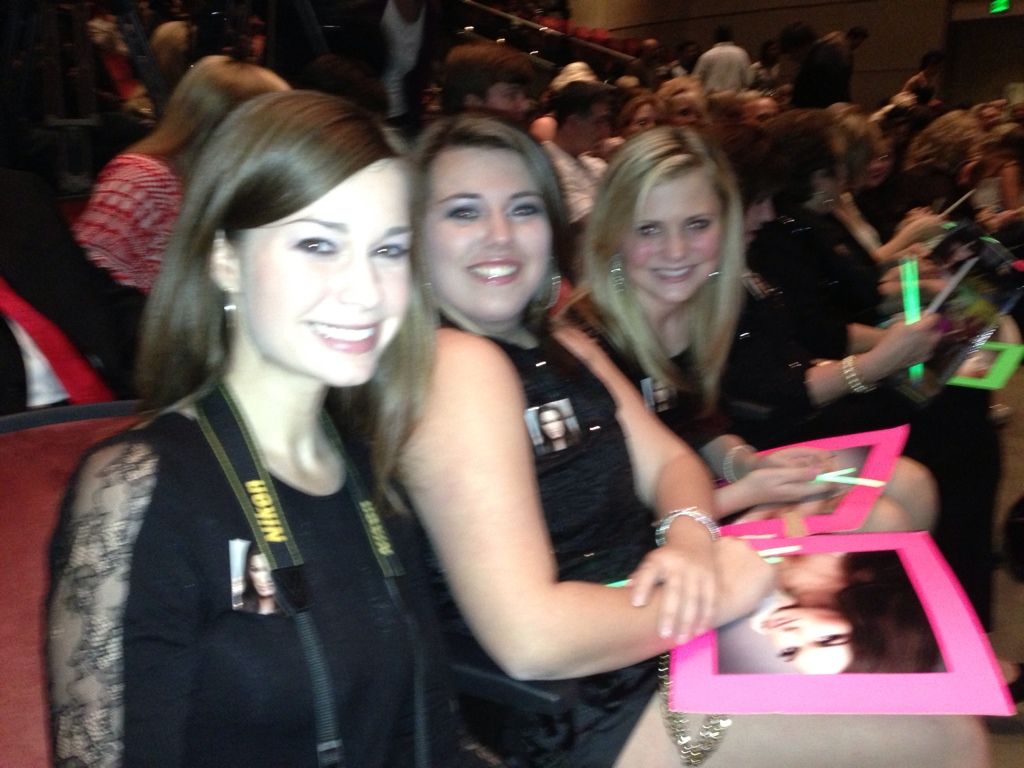 Fuzzy again. My mom needs practice with iphone pics, clearly.
After opening number, they announced the top 15. Honestly, I felt like she would make at least that so I wasn't nervous. Since she got it, she got to perform her swimsuit routine. Seriously, she looked great!! She has been working on her fitness for a year and it totally showed! Next, they brought out the top 15 in their gowns and when their name was called for the top 10, they had to model their gown on the spot. They called her first!!! Oh we were screaming and waving our glow sticks like nobody's business! Her gown was custom made by a fantastic designer and it dazzled on stage. She was so poised and confident!!!
Next, it was time for top 5 and I was really nervous at this point, but again, they called her name first, which helped preserve my sanity!! She got to do her onstage question next, and she totally rocked the answer. They asked her what could she bring to the table as Miss AL USA and as soon as they finished asking, Mom and I grabbed each other's arms because she had JUST practiced that answer on the phone with us that morning!!! We knew she had a great response and she articulated it so well! GO GIRL!!!
Time seemed to craaaaaaaawl until time for the awards. First, they gave out specialty awards, and MMM got the swimsuit award! Hooray!! This made me feel like she had to have won, because she had the highest swim score. Then, they call the winners for the teens. AGONY!! When the time came, I was squeezing mom's hand on the right and Sara's on the left. 4th runner up, Stormie. 3rd Runner up, Kiara, 2nd runner up, Jessica, OMG!! Here we were again, in the final two. It was either going to end in disappointment or total joy! When they called out the 1st runner up--we all went crazy! SHE WON!!!! We were standing and screaming while she was crying! I was trying to text everyone and take pictures and cheer at the same time. My sissy had WON!!! I was fantastic to get to see her crowned!! We rushed to the stage (I may have climbed over the judges table instead of taking the stairs) to hug OUR newly crowned Miss Alabama USA!!! After a flurry of hugs and photos, Mom and I were allowed to go with her back stage while our entourage was rushed to the Presidential Suite for her after party! Her phone had nearly 100 texts!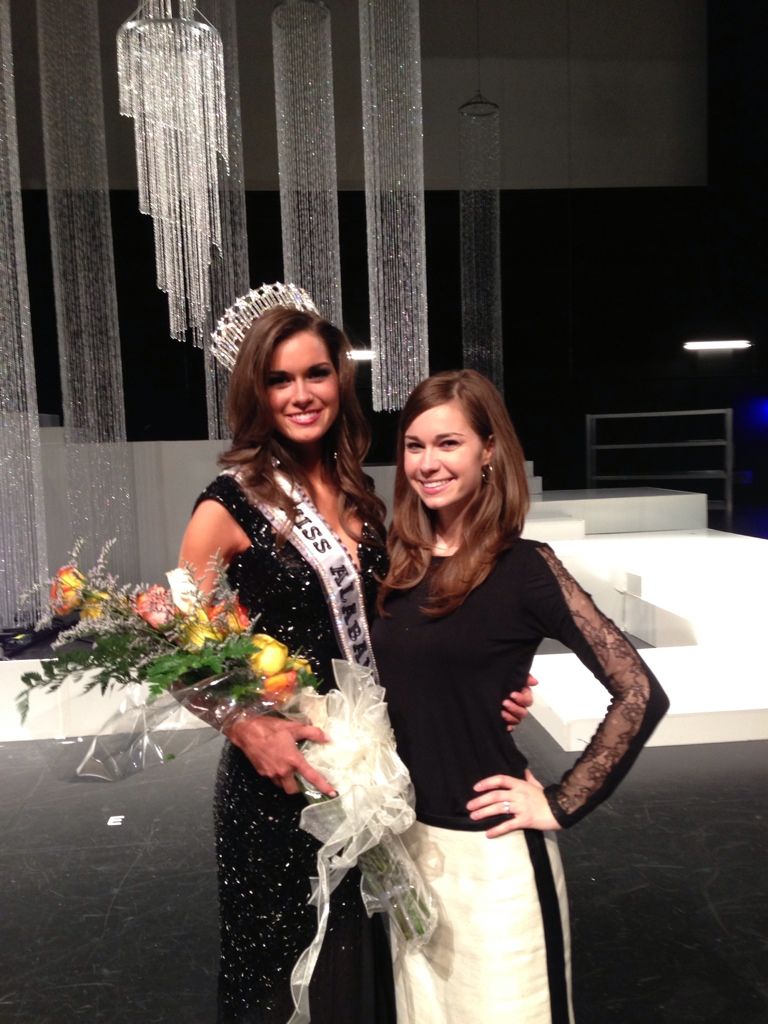 She talked to Roy, who watched it online, and Dad, who was too nervous to watch at all, and then her police escort came to take her to the party, while we took her stuff to her room. Her first appearance was at the party--so much fun!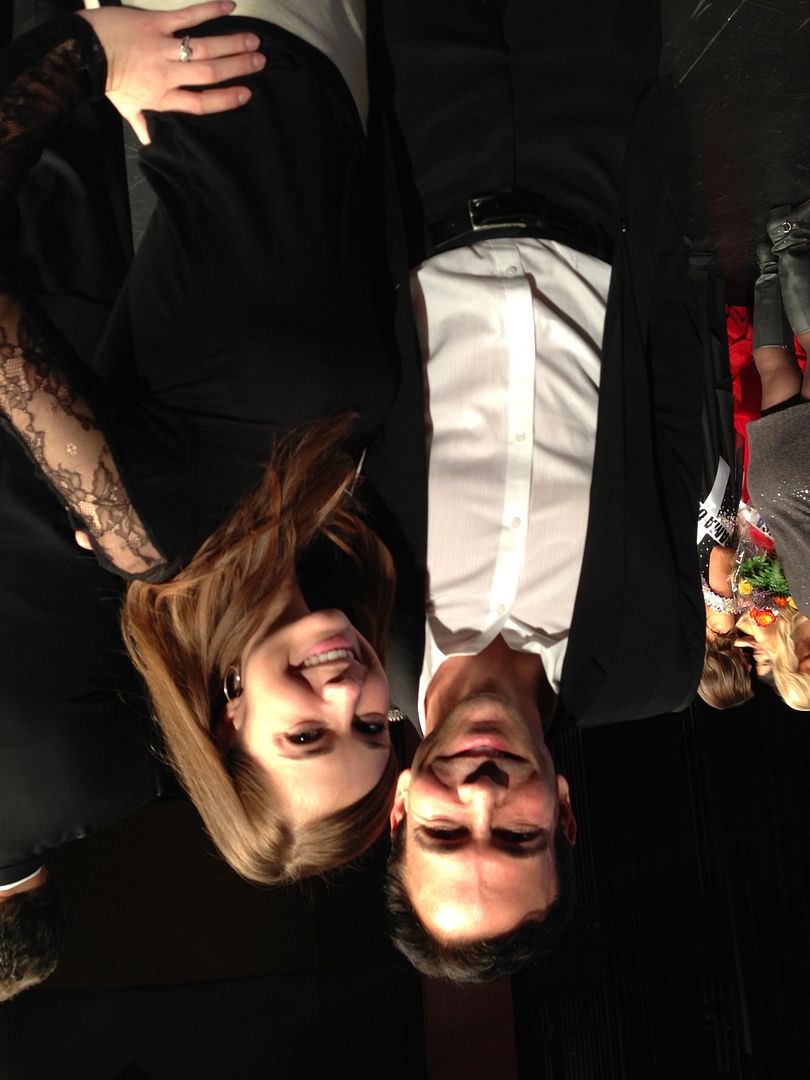 Me with celebrity dentist Dr. Dorfman, one of the judges.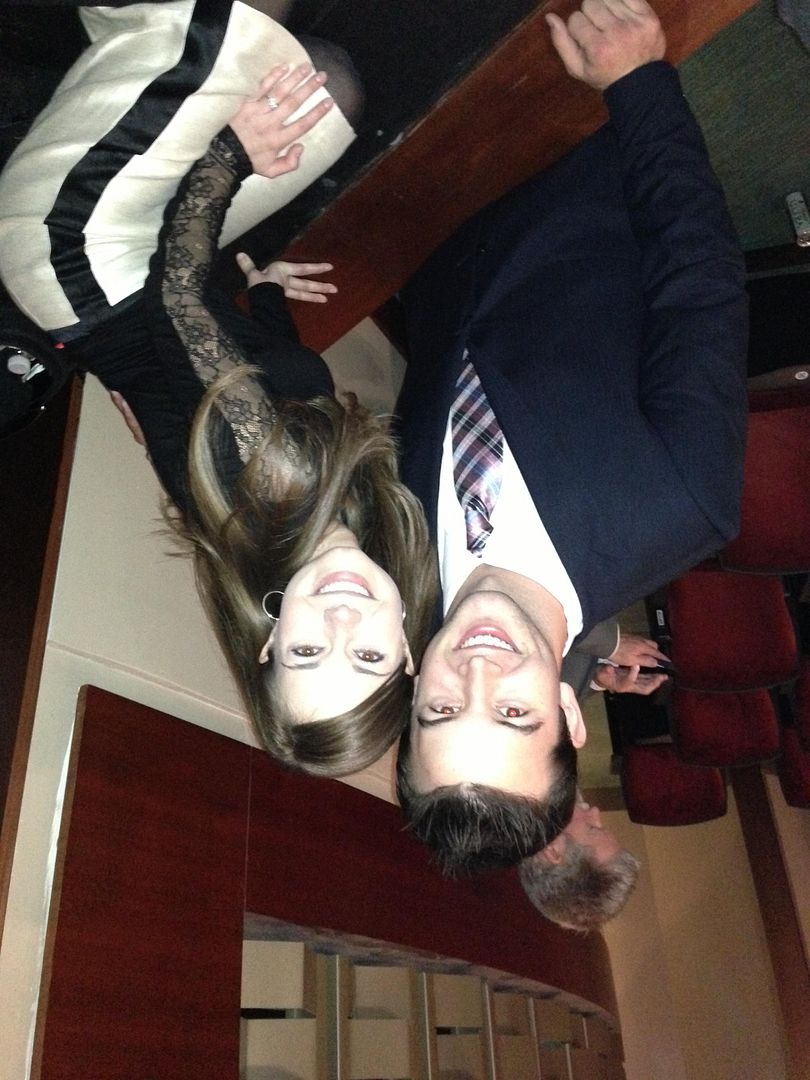 Despite the fact that we look pasty, this is me and AJ McCarron, Alabama's quarterback. I made sure to tell him to practice hard. I'm sure that helped.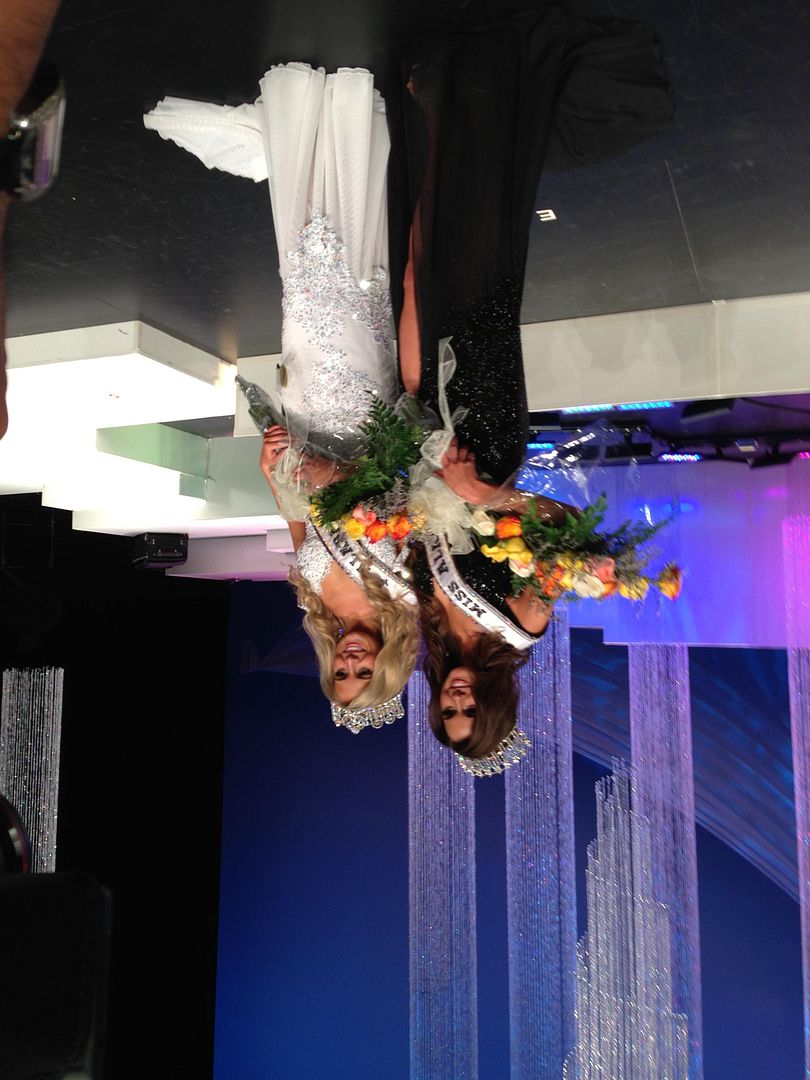 With Miss Teen Alabama USA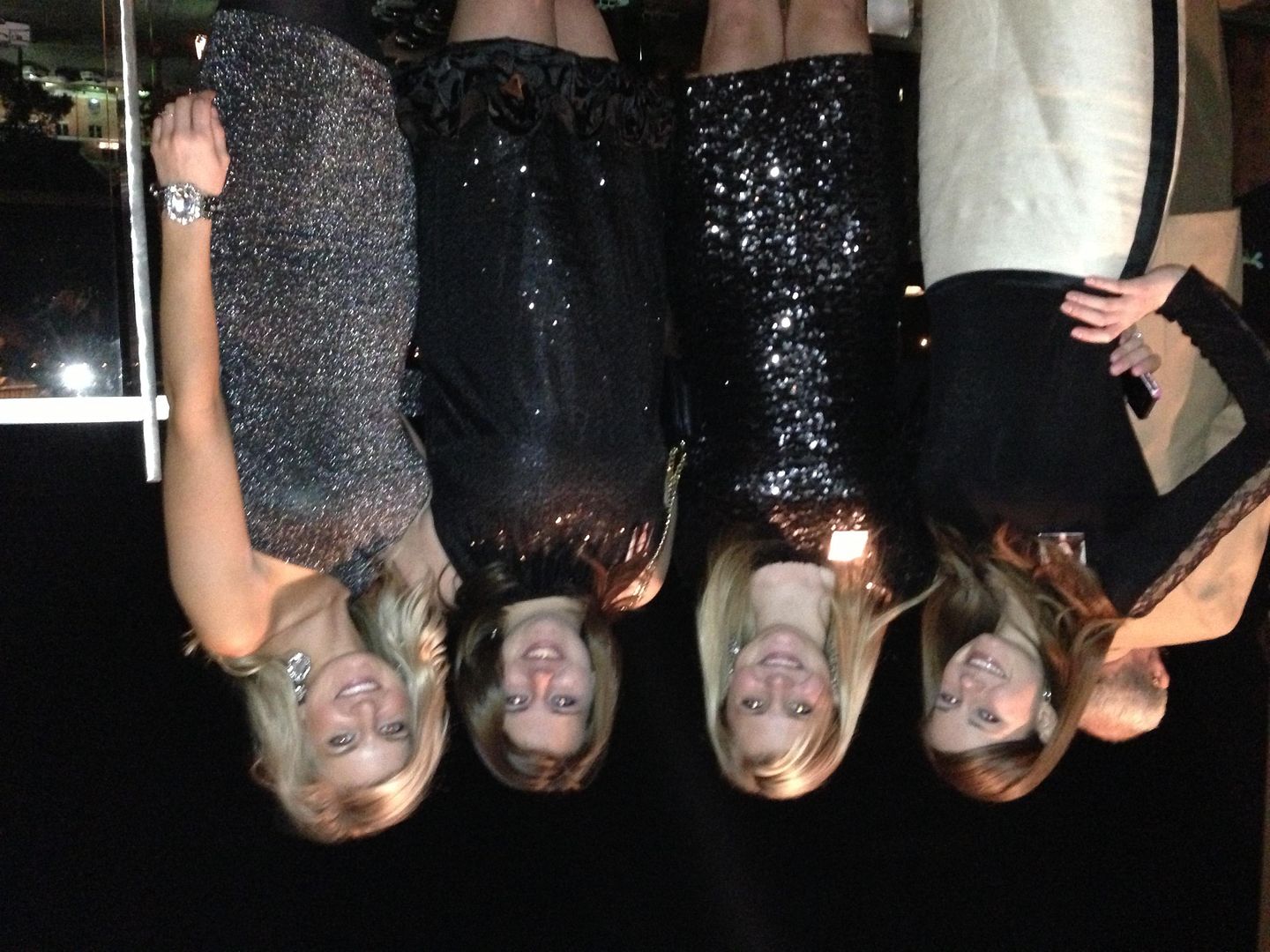 Partying on the balcony of the Presidential Suite
We stayed til after 1am and it was wonderful to see her so excited! We got to meet all of her new "pageant team" and learn about what her year will be like! Back in the room, she let me try on the crown (yipee!!) and kept saying "I WON! I WON!!" It was so sweet to see her that excited!!!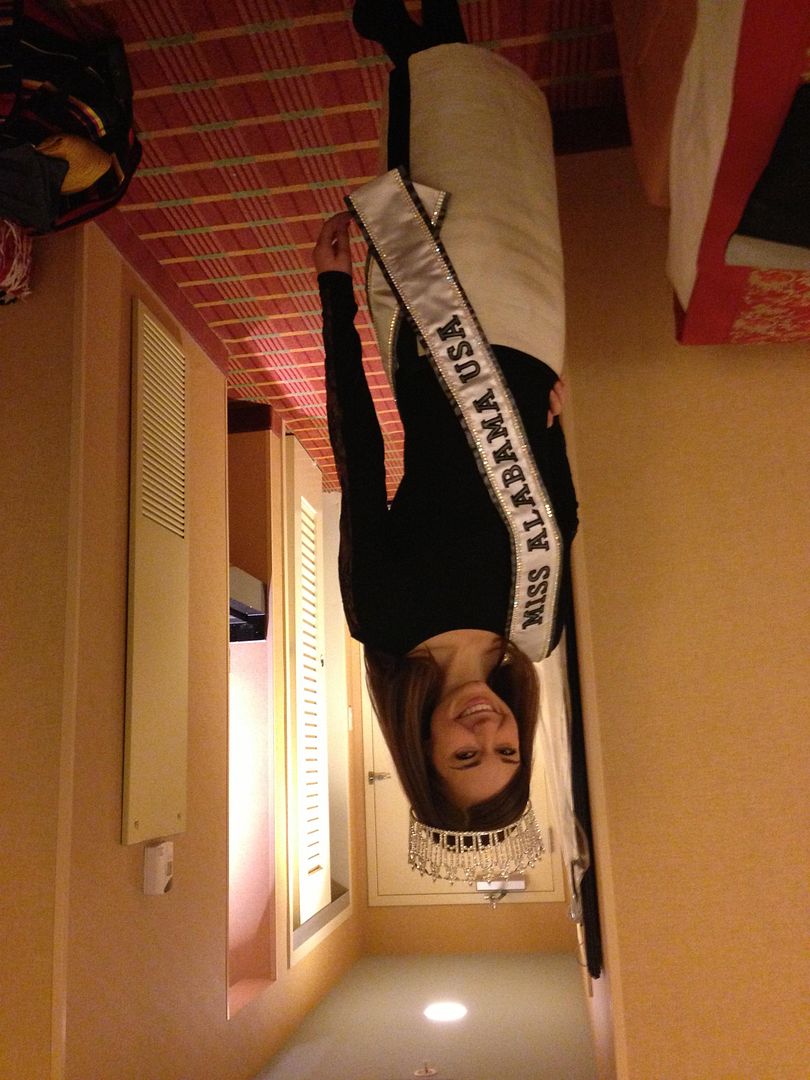 She let me try it on! Yay!
The next day, we were up bright and EARLY for her contract signing. It was super exciting to hear what all she gets to do this year AND to see all of the awesome swag she won, which included a diamond necklace, cashmere coat, crystal trophy, and crown ring! I wasn't the least bit jealous until the swag came out!! :)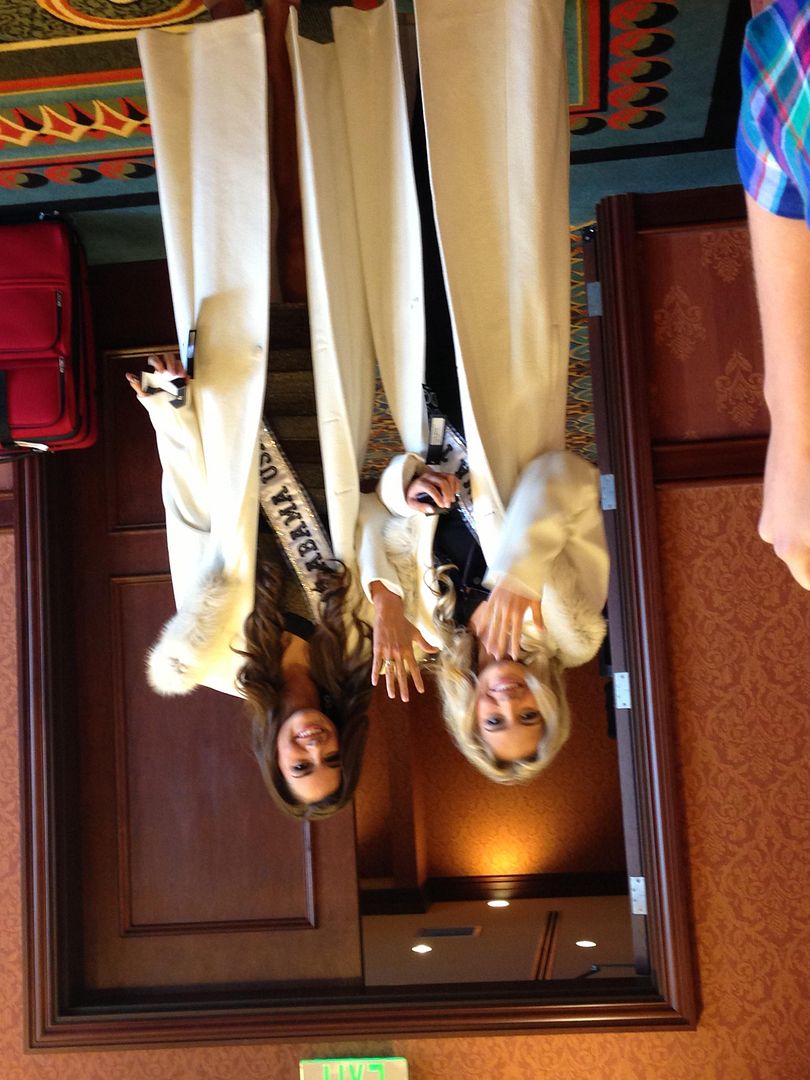 Nice!!
Next she was ushered into a suite to try on red dresses for the RPM Christmas card. RPM is the production company that puts on the pageants in NC, SC, LA ,and AL. All of the other pageants had been earlier in the fall so each of the winners came to be on the Christmas card. They were all SO lovely and looked fierce in their gowns! It was fun to be a fly on the wall! Next, Mom and I had to pack up and check out of our room while she did an interview for thepageantguy.com. Finally, about 2:15, we got to leave and our first stop was the Olive Garden--I was starving and that was my choice, for some reason! MMM went in with her sash on and several people spoke to her and one even asked for her autograph! Afterwards we drove to Mimi's in Birmingham to pick up mom's car and spend time with our Birmingham family who all really wanted to see Miss Alabama! Exhausted, I drove home, got Forrest, and went to my parents' to eat. My sweet Daddy had made chili for us all. It was the perfect way to end a wild weekend!
Since we made it home, mom and I have fielded calls, text, emails, and facebook messages from people congratulating MMM and wanting her to appear and even some that want to sponsor her! It has been so exciting! She has already been on the news and in several papers and already made at appearance at the Grad School and the Homewood Christmas parade. I am SO proud of my sister and was really impressed with how she managed everything so well. She acted so professional and gracious and I know she will have a great year. It will be an honor just to travel around on her coat tails this upcoming year!