Well my schedule is officially thrown off. A 4 day weekend for Christmas and then a 4 day weekend for New Years has turned my world upside down! I am a creature of habit so as much as I love the holidays, my favorite thing about the New Year is getting back into the "groove". Yeah, that makes me sound pretty old and lame, I know, but something about a new calendar just thrills me! Ok onto fun things. On the Friday before New Years, we went to Gadsden's debutante ball, the Bal d' Or. I love this party because I enjoy seeing the girls all grown up and I of course like seeing all of the gorgeous gowns. This year, I felt especially old! The girls are SO much younger than me! It seems like just a few years ago that I was presented, but alas, it was 8!!! Despite feeling old and irrelevant, we had a wonderful night! We started off with dinner at the Courtyard with my dad, brother, and sister. My mom is the VP of Bal d' Or so she had to be there early. We spent a great evening dancing and having a blast with our friends!! The band that does Bal d' Or also did our wedding, so we know we will always have fun when they are playing!!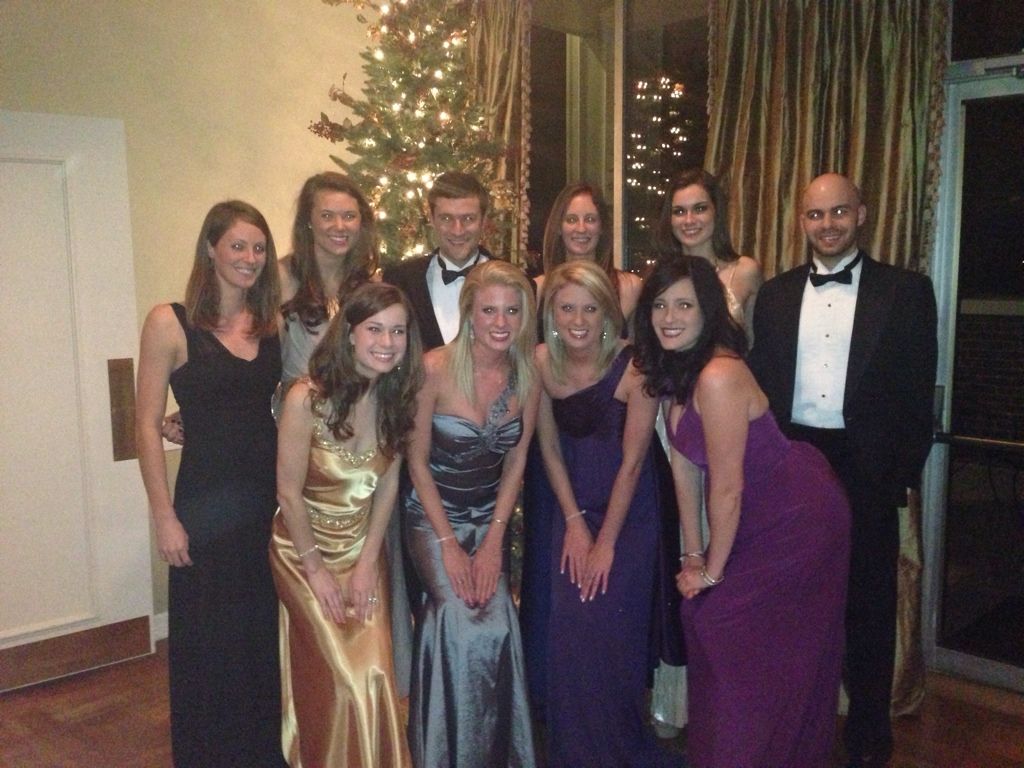 Supper Club Kids all grown up!
Paige, Holly, Phillip, Susan, MMM, Roy
Me, Rebecca, Sara, Hannah
Family Pic
Whole Supper Club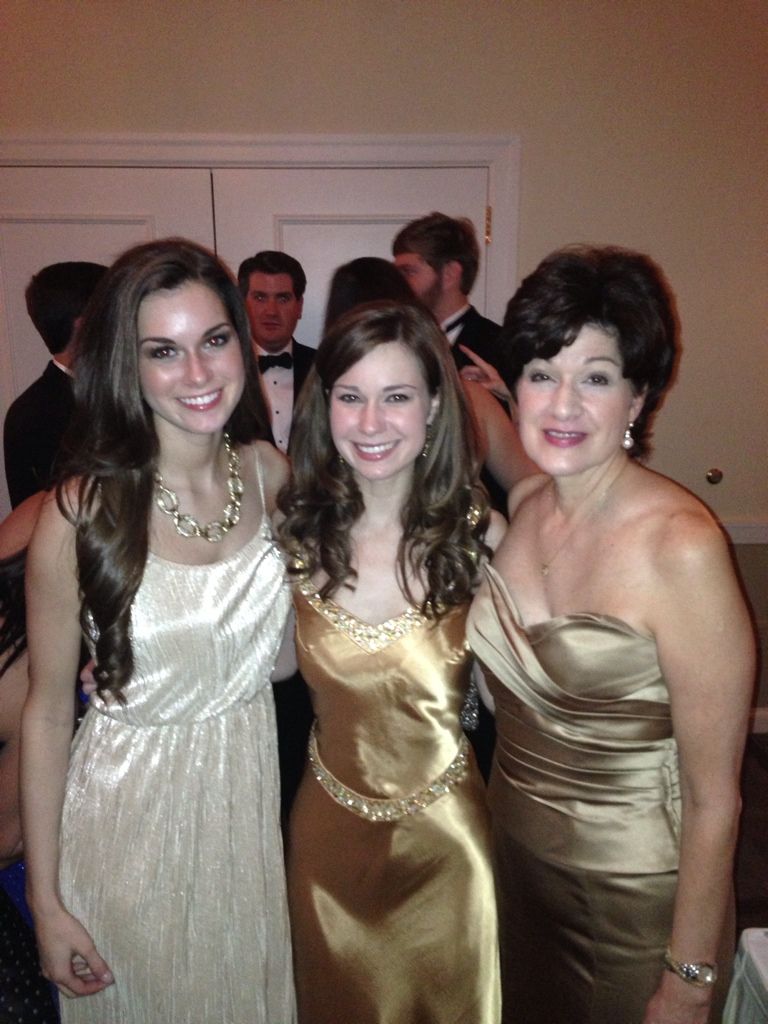 MMM, Me, and Mom
Ladies in gold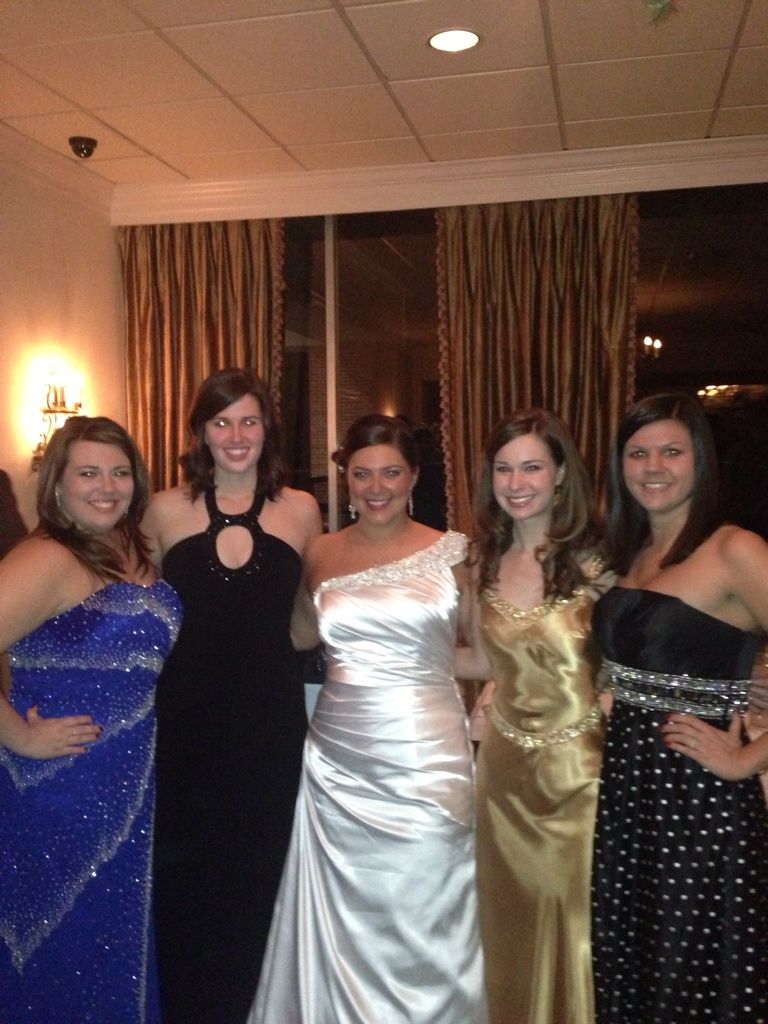 Lake family!
Sara, Ellen, Emily (it was her debutante night), me and Claire
We were lazy for the majority of the weekend because it was really dreary and cold!! On Sunday night we did manage to make it to my parents' house for some fantastic gumbo! Forrest had to work on NYE so after doing some much needed errands, I spent the afternoon at my parents' house watching the USC v. GA Tech bowl game. My brother went to GA Tech so they are my 2nd team. Thankfully they WON!!!
Laaaaaaaaazy!!!
That evening we went back to my parents' for a NYE steak dinner. Next, we were off to the LeBlanc's to celebrate with them. The Yother's brought Michael and I really enjoyed chasing him and Eloise around. They were too precious! After the LeBlanc's, we headed to the Monk's to ring in the New Year. Happy 2013!!!
Michelle, Emily, and Me
Happy New Year!
On Monday, we went to the Baileys to have the traditional NYD lunch: ham, greens, and black eyed peas, among other things! Leslie brought baby Brooks! I can't believe how grown he is!!!
Afterwards, I took a nap (unneeded, but hey, it was my last day off) and we watched bowl games until dinner time, when we went back to my parents' (that is 3 dinners in 3 nights, if you were counting) for another round of NYD food. What can I say? We love ham!!!
Today we are attempting to get back in the work game. I've got a crock pot of soup cooking, my laundry is sorted and ready to start, and I'm putting up the Christmas tree after dinner. I haven't really made any New Year's resolutions, but I definitely would like to keep the house more organized, spend less money, and eat better!! I'm thinking I can do all of that with a little bit of planning! Happy 2013 to you and yours!!