This was the first weekend in a LONG time that we have been home the entire time. Today actually marks the first week after 3 weeks that we will work every day! I have loved celebrating the holidays (and the championship) but it is so nice to get back to our routine. This weekend was wonderfully relaxing. On Friday night Forrest took me to see Les Miserables. I saw the play on Broadway when I was 18 and fell in love. It also came to Birmingham a couple of years ago and of course we had to go see it then. When the movie came out there was no way I was missing it, but it came out on Christmas day and it wasn't until Friday that I had a free minute to check it out. Forrest isn't really a musical fan but he was nice enough to come with me. I have to say the movie totally did the play justice and I highly recommend!!
The next day my mom took me shopping for my birthday and I got several new dresses--hooray! After Mass, Forrest and I went to check out Davis and Megumi's new house! I am so so excited for them! I can't wait to see it once they get everything unpacked!! On the way home we picked up some dinner from Kati Thai and a couple of DVD's. It was such a nice night in!!!
On Sunday we had lunch with our friends the Yeungs at the Fish Market. Afterwards, they came to our house to meet Sonny and Ruffles. They are considering getting a dog and they wanted to check some out. I have to say that Sonny and Ruff were on their best behaviors and I think Andy may be convinced now that he really is a dog lover! I hope so!! We spent the afternoon getting things accomplished around the house (WAY over due) and maybe crammed a nap in there too! Justin and Farrah came to eat with us at my parents' to celebrate my birthday! It was MUCH better than the evening of my actual birthday!! :)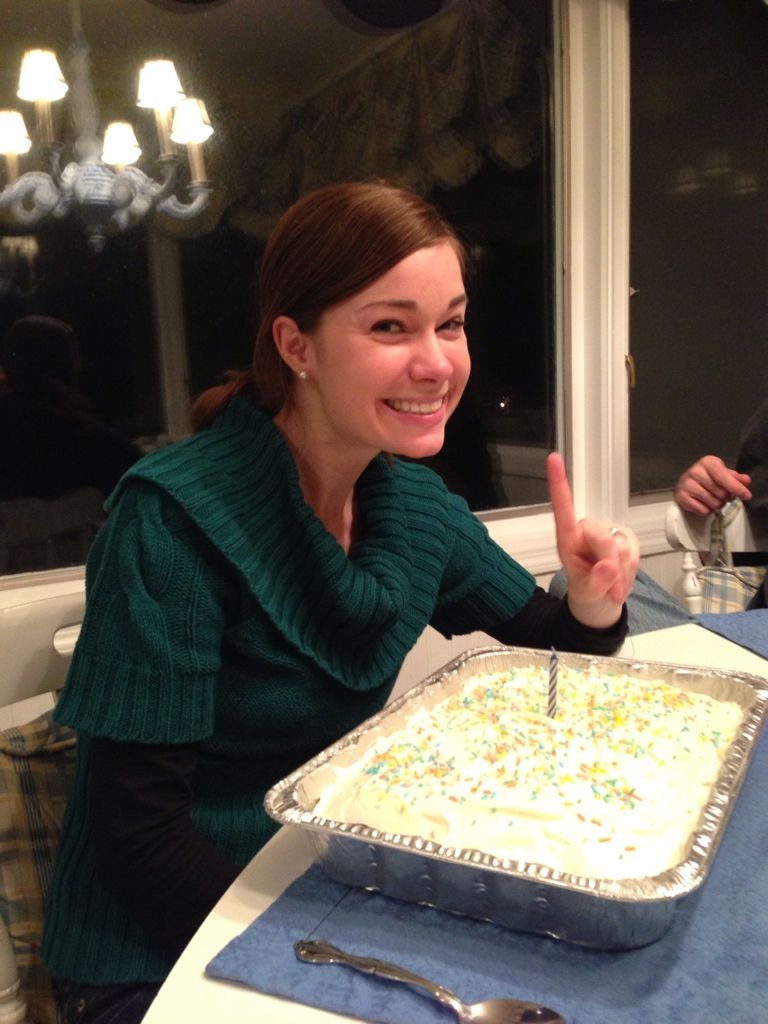 Thirty minus 1
I think that we definitely needed this low key weekend to rest up and recharge our batteries after a great month of fun! As they say, East, West, Home is Best!! Have a great week!!