What a fun weekend we had! Really, the fun got started on Thursday with the first appearance of SNOW this year! It flurried throughout the day and started to accumulate about 3pm. I use the word "accumulate" loosely, as this is Alabama. The western part of the state got more than us though!! Typically the mere threat of snow in Alabama is enough to shut down any city, and Thursday was no exception. Schools closed at 1 and were delayed 2 hours the next day. Of course, or office wasn't closed, but luckily for me (don't my dad I said this) the power went out because a transformer blew (not sure why and I really don't care) so we got to go home anyway! Hooray! It was nice to go home and relax (aka work on the computer in bed in my pjs)! Forrest got home early as well and we took a nice walk around the neighborhood with Sonny, who loves snow! Ruffles is no fan and my parents' dog buddy (who was staying with us because they were in the Domincan Republic) hated it as well.
My very good boy Sonny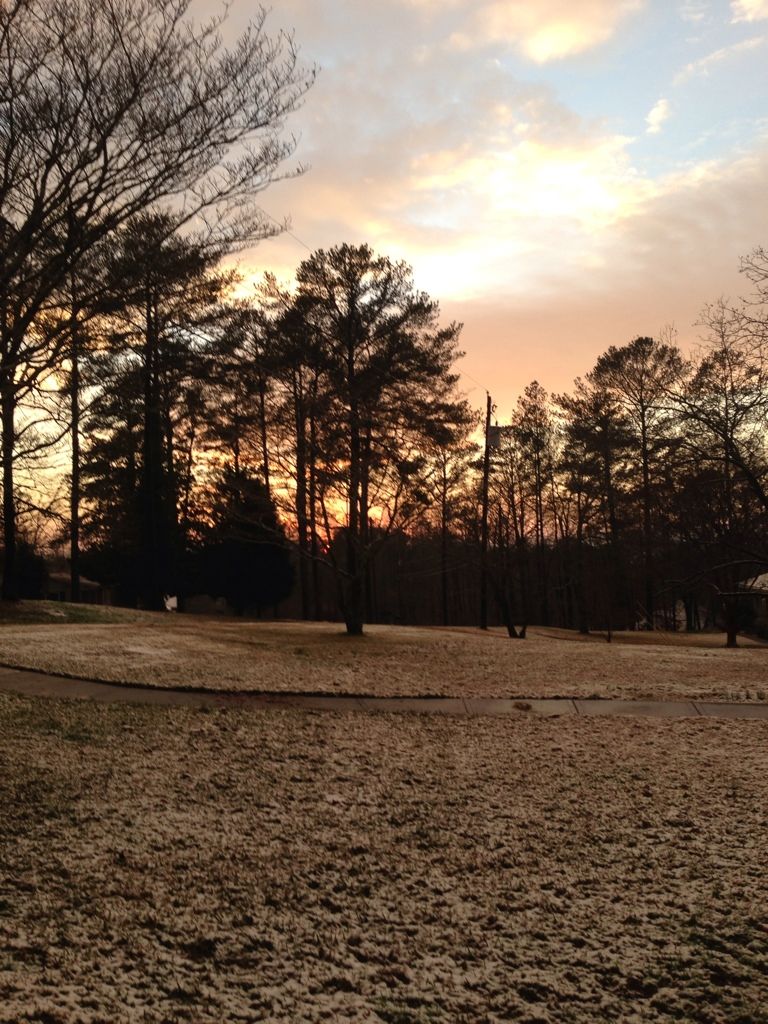 Nice view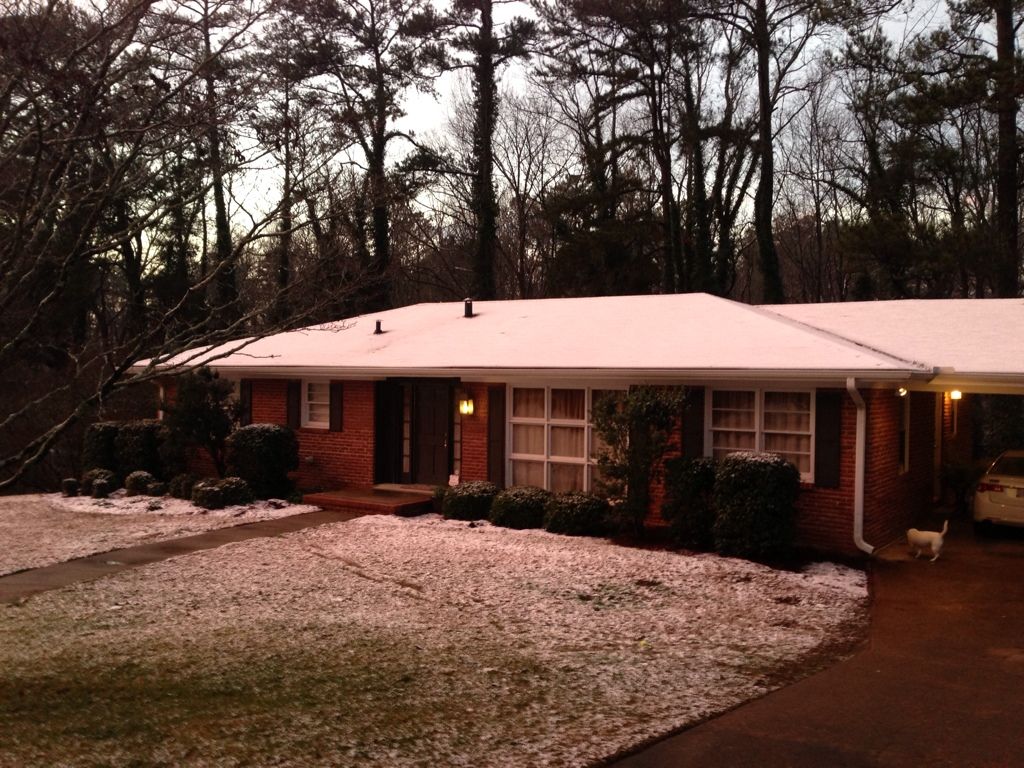 I love a snowy house. Notice Buddy to the right saying NO WAY!!
These dogs like to stay where it is comfy and warm!
On Friday we scarfed down some leftovers before going to the movies. Since I picked last week Forrest got to pick this time, although we really agreed to see Zero Dark Thirty. O-M-G. I knew what it was about but was not expecting it to be the way it was. I started crying about 5 seconds in and really didn't completely stop throughout the whole thing. No exaggeration. I would like to say it is a good movie but I can't give a proper review since I "watched" it with my ears plugged like a five year old and my eyes looking at the floor filled with tears most of the time. It was too intense for me but I guess that is the point so I can say it is a good movie? If you are prone to nightmares though, maybe just stick to Les Mis. I woke up singing after that one, not hearing phantom helicopters.
The next morning I got a surprise call from my friend Jenny inviting me to lunch. She lives in Birmingham now but was delivering some shirts for her new business,
Blossom Blanks
! If you have a store that sells blank shirts for children (like for monogramming) you should check her out! It was great to catch up with her and get in a little girl talk. I miss her so much now that she has moved away but I'm glad that we each make a good effort to see each other whenever possible!
Afterwards Forrest and I got in a little walk before church. That evening, we made
Copykat Chicken and Gnocchi Soup from the Olive Garden.
I tried to "lighten" it up and I was not super happy with the result. I had just had the real soup on Tuesday so the taste of the full fat version was fresh on my mind. Forrest really liked it though so I guess it was a hit.
I mean you really can't beat soup on a cold winter's night.
We also watched Beasts of the Southern Wild, one of the movies nominated for Best Picture this year (as are Les Mis and Zero Dark Thirty). It was a little weird but was a nice story. We decided that we need to make a conscious effort to watch all of the Oscar nominated movies for fun every year.
On Sunday we got right up and went to Birmingham. Our first stop was
Chez LuLu
for brunch. It was Forrest's idea to go a little early and eat somewhere yummy together and I have to say it was a really nice treat!
First came my delicious tea!
And then my pomegranate and pear french toast with homemade applesauce and cheese grits!
Afterwards we were on to the real reason for our visit: meeting the newest member of the Rogers family. Amanda and Justin Rogers have been our friends for a long time. Forrest and Justin have been in school together since K5 and I was in high school with both of them. When we found out at our Bible Study this fall that they were expecting, we were thrilled! Right about Christmas we heard that she had started labor and was in the hospital for a few days. Everything settled back down but the doctor wanted her to stay in the hospital on bed rest. So, she checked in one day and the very next, they decided to induce her! Baby Jefferson Keith Rogers was born on January 18th, 2013 at 28 weeks! He is the teeny tiniest little thing but is strong! We were so glad to be able to meet him and spend time with his sweet mom and dad! Please keep the Rogers in your prayers as Jefferson grows!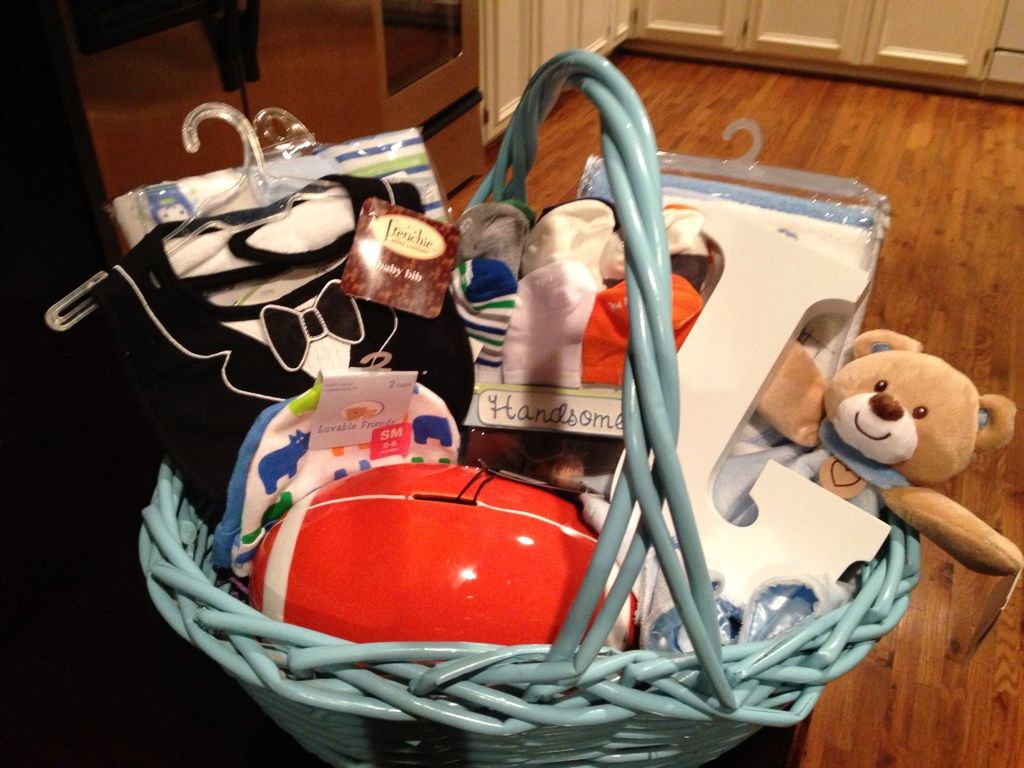 I was really proud of my basket for Jefferson, until AFTER this pic I realized the J was in there backwards. Oops. Long day I guess.
Look at this little lamb! I know the tubes look scary but he is really getting strong and doing well!!
K5 buddies and little Jefferson. I'm pretty sure he has cooler stuff than Batman in that room!
On the way out of town we stopped in to visit my grandparents and did a few errands on the way home. That evening, we went to the Smith's to cook dinner. Lance and I really worked on the Crespelle from the Bottega Cookbook. We had high hopes for it but unfortunately it didn't turn out! We ended up heating some frozen spanakopitas and eating them with the cake Julie had prepared.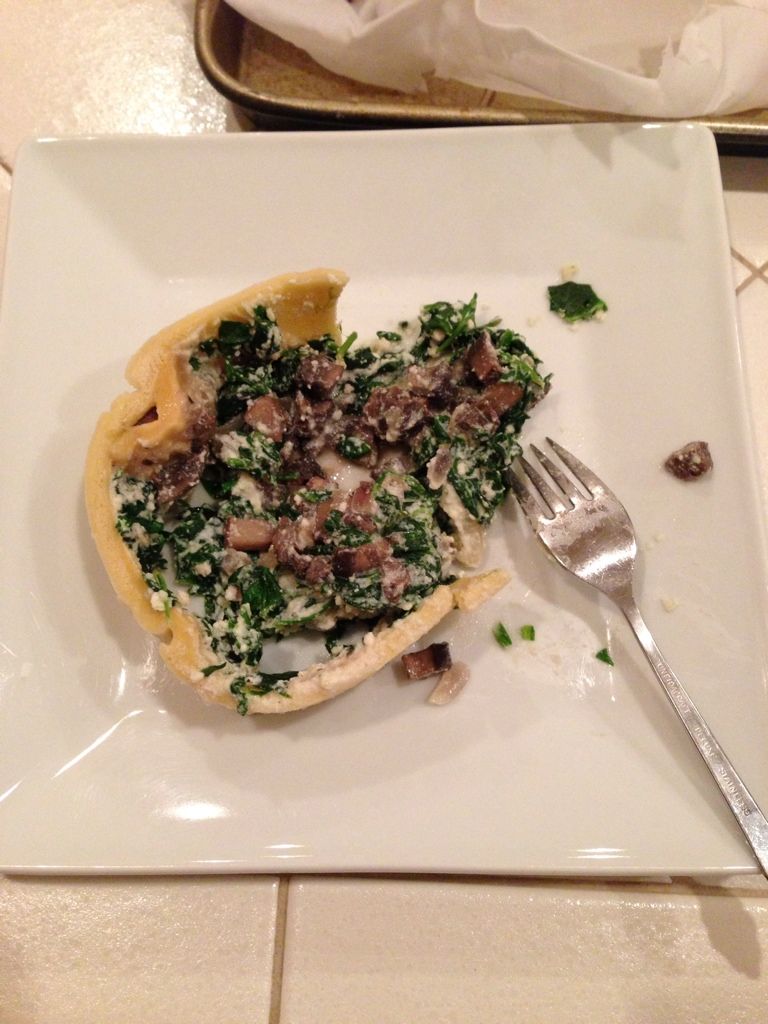 It looks good, but OMG was that dough raw
Henry enjoyed helping us cook. Here we are throwing the lemon back and forth. I'm sure Lance was really appreciative of our help! Oh and those scissors didn't stay there long and Henry was totally supervised!
Henry thought it would be helpful to show me some of his moves on his new chair. He has style, I can tell you that!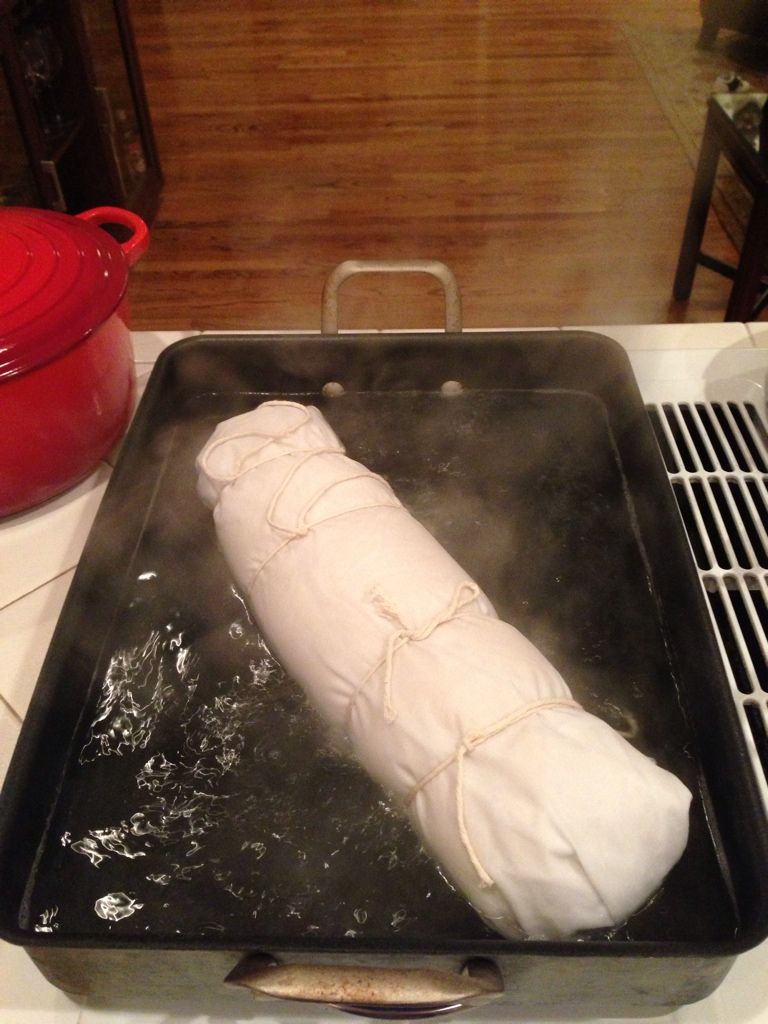 We really had good intentions!!!
And speaking of cake, they told me that they had planned a surprise birthday party for me with some friends, which I ruined by going to the National Championship Game! How very sweet of them to think of me! I really feel bad for messing it up!! It is so nice to have amazing friends, isn't it??
Hope you had a great weekend as well and are preparing yourselves (at least in the South) for the FREEZING temps that are coming tomorrow! I wish I could just stay under the covers!!
Here is the soup recipe! Click the link above to go to the CopyKat site to find this and other great restaurant recipes!
Ingredients
1 tablespoon extra virgin oil

4 tablespoons butter

4 tablespoons flour

1 quart half and half (I used skim milk-boo--if you want this to taste real, use the good stuff)

1/2 cup celery, finely diced

1 cup onion, finely diced

2 minced garlic cloves

2 14 ounce cans of chicken broth if you enjoy thick soup, use one can

1 cup carrots, finely shredded

1 cup chicken breasts, cooked and diced (you can use a rotisserie chicken)

1 package gnocchi, cooked (you can find these in gourmet/pasta section of the grocery store - you may want to cut the gnocchi in half if it is large, or purchase the mini size if available)

1 cup of fresh spinach coarsely chopped

1/2 teaspoon salt

1/2 teaspoon thyme

1/2 teaspoon parsley

1/4 teaspoon nutmeg (optional)
Instructions
Saute the onion, celery, and garlic in the butter and olive oil over medium heat until the onion becomes translucent. Add the flour and make a roux. Let the butter and flour mixture cook for about a minute before adding 1 quart of half and half. Cook gnocchi according to package directions. Into the roux, add in the carrots and chicken. Once the mixture becomes thick, add the chicken broth. Once the mixture thickens again, add the cooked gnocchi, spinach, and seasoning; simmer until soup is heated through. Before serving season to taste by adding additional salt.