After a night of being sick you would think that no one would care about what they had to do the next day. Well, not this girl! Forrest was the best sick nurse and refused to let me get dehydrated so I would have energy for the game. He walked to CVS in the middle of the night to get sprite, pedialyte, water, crackers, everything that a sick girl needs! By lunch time on the day of the game, I was ready to go! Not 100%, but well enough! There was NO way I was missing the game!!! As usual, the pics below tell the tale! ROLL TIDE Y'ALL!!!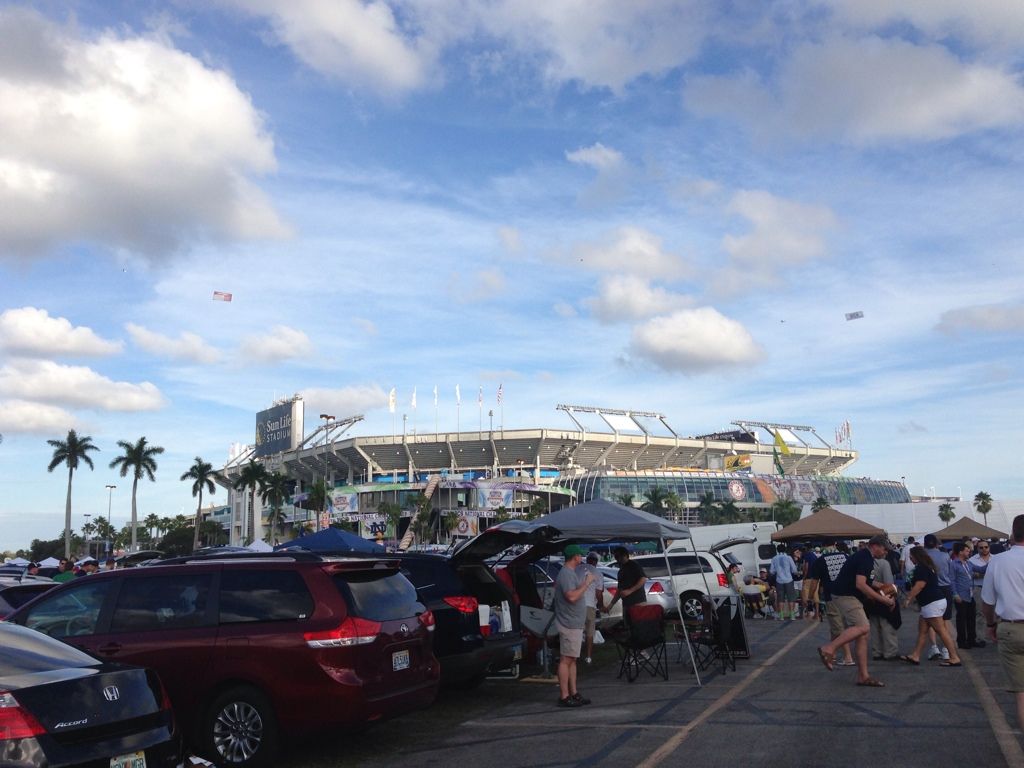 First glimpse of Sun Life Stadium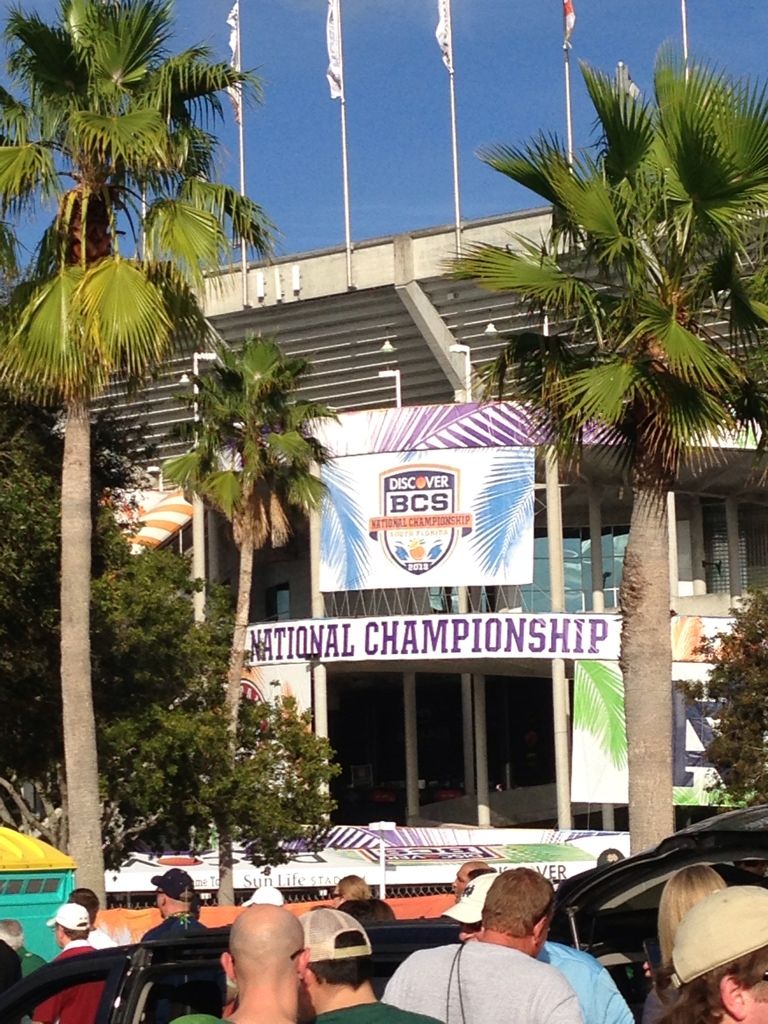 I can't believe we are here!!!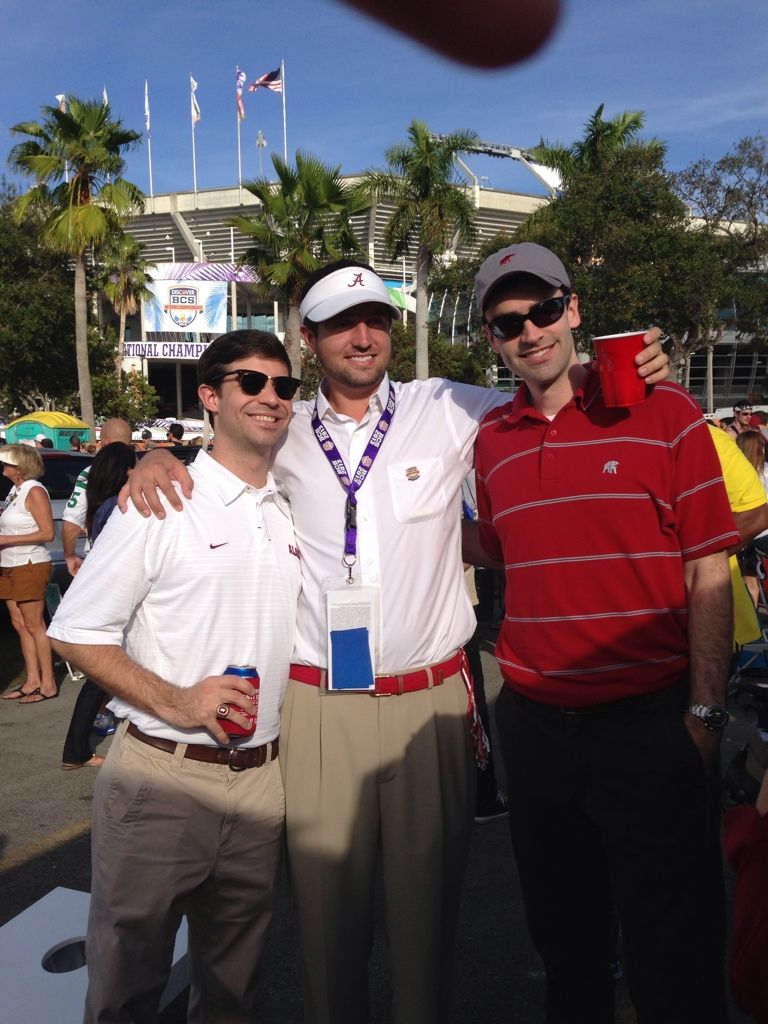 Edward invited us to his awesome tailgate! We were dancing and having a great time!!
Hanging out with my sweet friends!
Our traveling companions
College Game Day!!!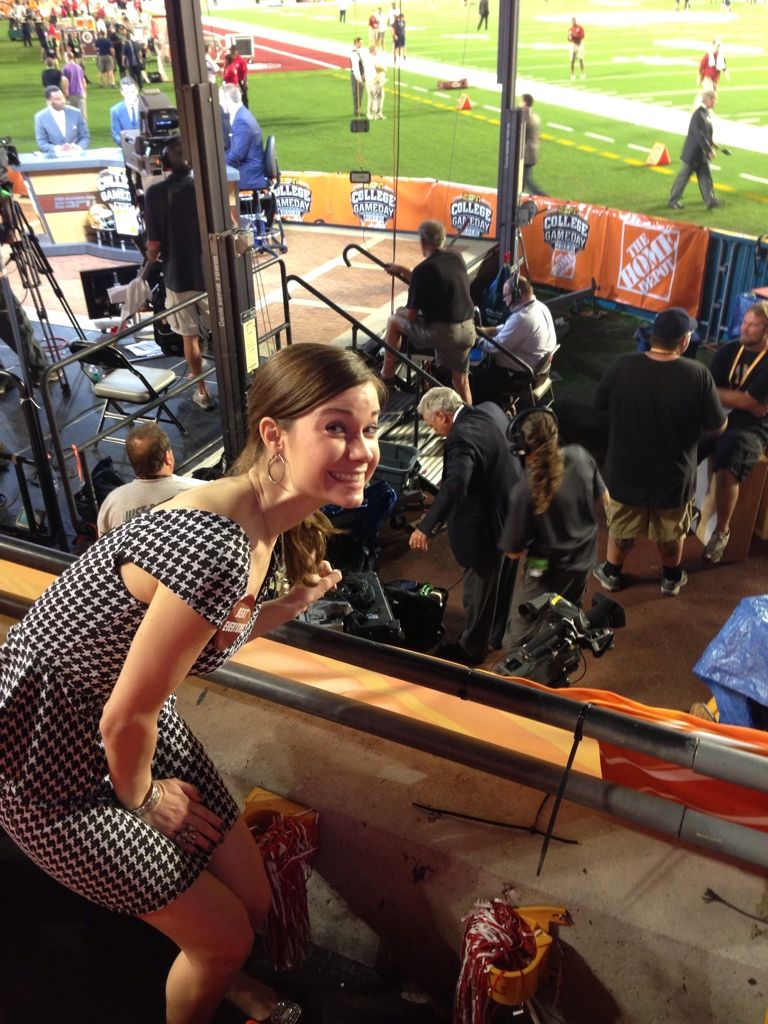 Me and Lee Corso from ESPN
Yes we went in the stadium 2+ hours early. What of it??
I think it is bad luck to take pictures during the game, so all I have is pre-game and the awesome post game! If you didn't know, we beat Notre Dame 42-24. It was 28-0 at the half. It was fairly chill for us. This confetti spray was super fun--I have always wanted to be sprayed like this and luckily it all blew over to us and we were dancing in it. Me and Farrah, that is.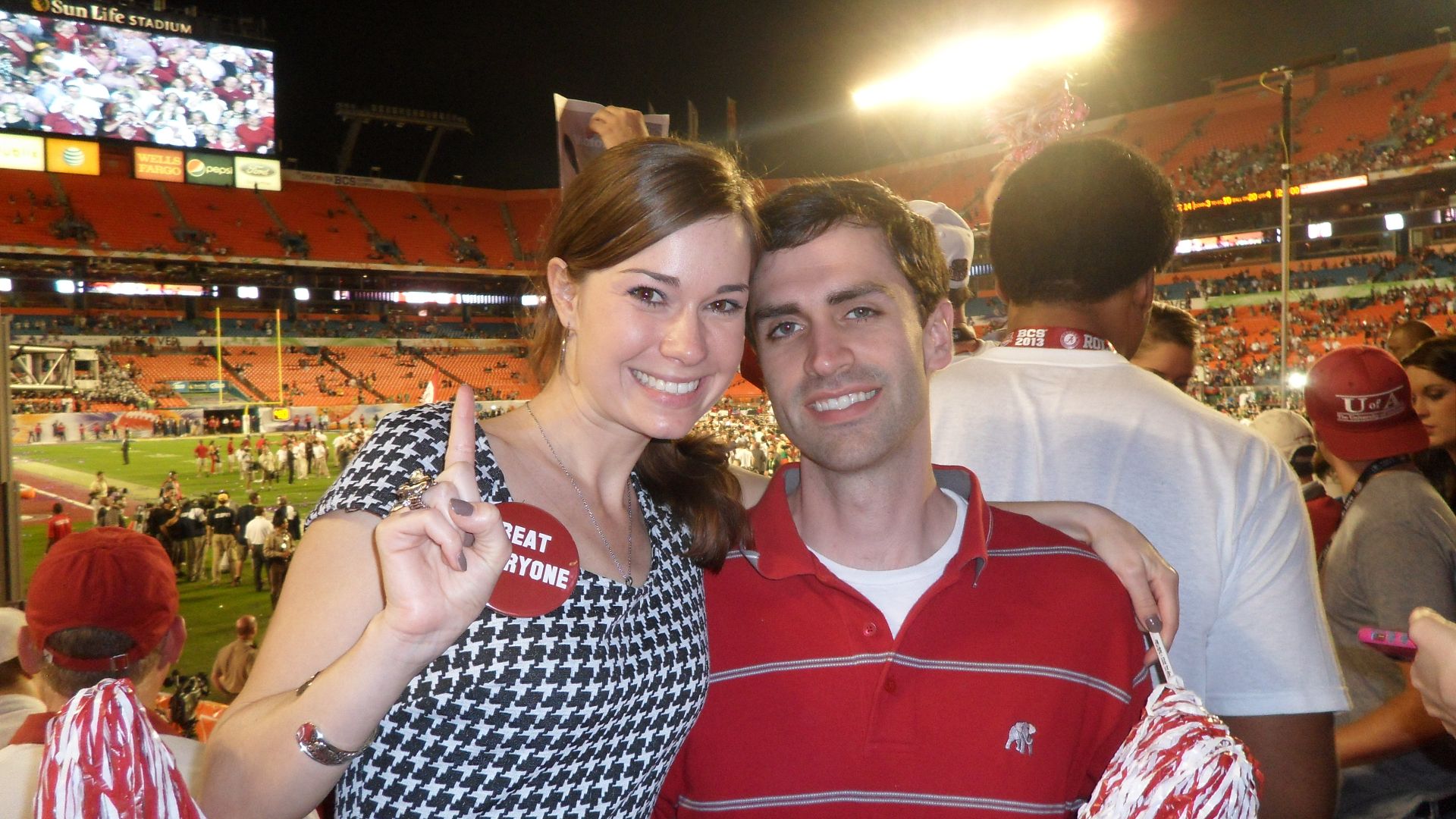 We are number 1!!!!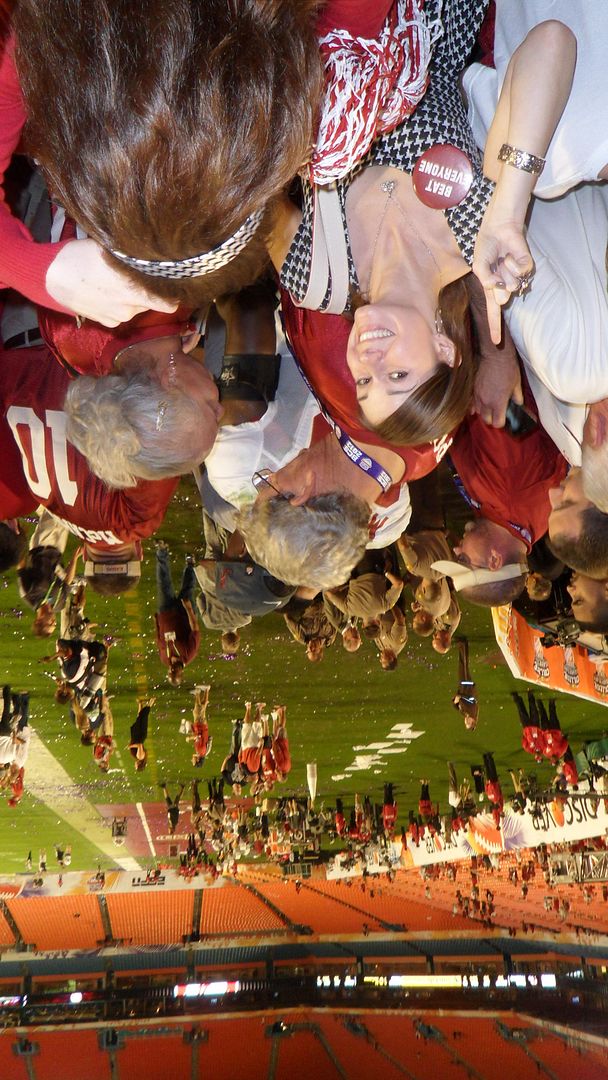 That guy in the white shirt 2 people behind me is CJ Mosley, the Defensive MVP! All of the players jumped into the stands after the trophy presentation! So cool!
ROLL TIDE!!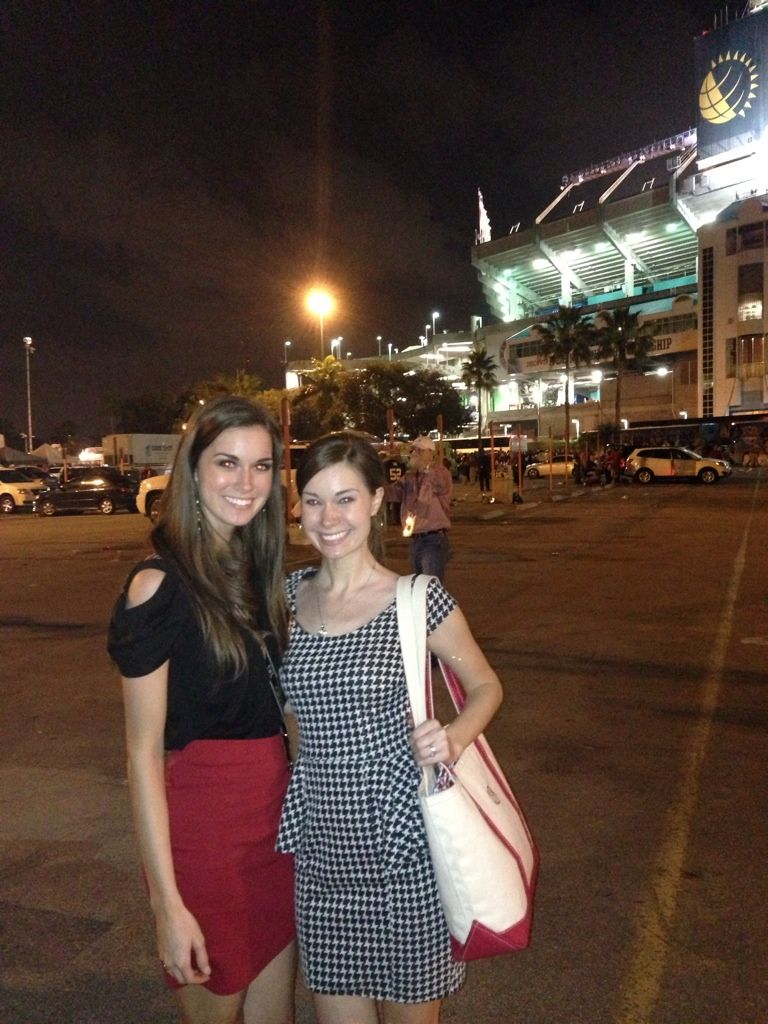 I ran into Miss Alabama USA, aka my sister, in the parking lot. She was on ESPNU before the game! How cool!
I also ran into Ashley and Jeremiah! I wonder what will be more exciting for them this year...this win or their upcoming wedding. Hmm. It's a toughy!!!