Forrest has recently become a big brother through the Big Brothers Big Sisters program. He was matched with an 11 year old boy and they hang out together about once a week. A few weeks ago Forrest said he wanted to host him for dinner and I decided I would try my hand at these Skinny Enchiladas from cooking club for the occasion. I figured kids loved enchiladas and surely the skinny version would be good, since I'd seen it on pinterest about a billion times. I have to admit I was right on both counts. The enchiladas were delicious! I paired them with some refried beans, some black beans in sauce, and Spanish rice. Over all it was a great little meal and quick to throw together!
Skinny Enchilada Filling
9 Tortillas (low Carb La Tortilla)
1 1/2 cups shredded cooked chicken breast meat
1 cup chopped onion
1 cup chopped bell peppers (I used 1 can of green chilies instead)
1/2 cup Non-Fat Greek Yogurt
1/2 cups Shredded Low-Fat 4 Cheese Mexican Cheese
Skinny Enchilada Sauce
3/4 cup Salsa
1/4 cup Non-Fat Greek Yogurt
1/4 cup Low-Fat Shredded Cheese
Directions
1.) Preheat oven to 350
degrees
, and Lightly spray a 9×13 inch-baking dish with non-stick spray.
2.) Sautee onions and bell peppers in a small skillet using
cooking
spray till onions are lightly brown. If you are using chilies, don't saute them!
3. Mix onions, peppers (chilies), chicken, yogurt and cheese in bowl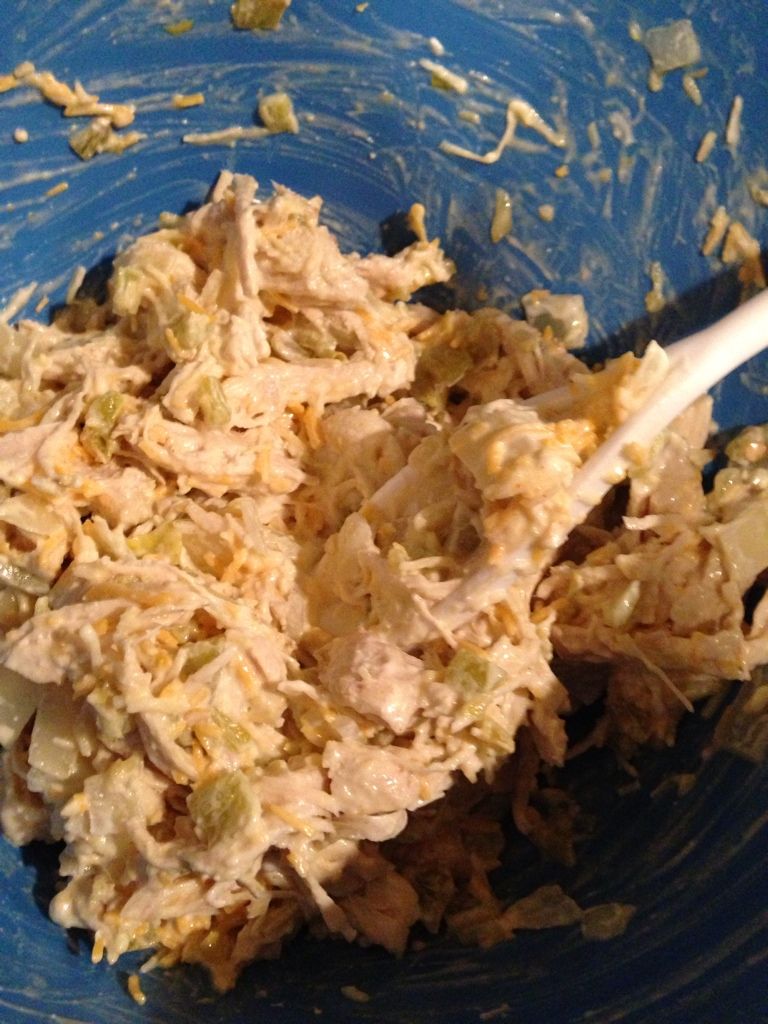 Starting to look yummy!!!!
4). Fill tortillas with mixture. I only used 6 tortillas for this one recipe. Plase them in baking sheet, seem side down.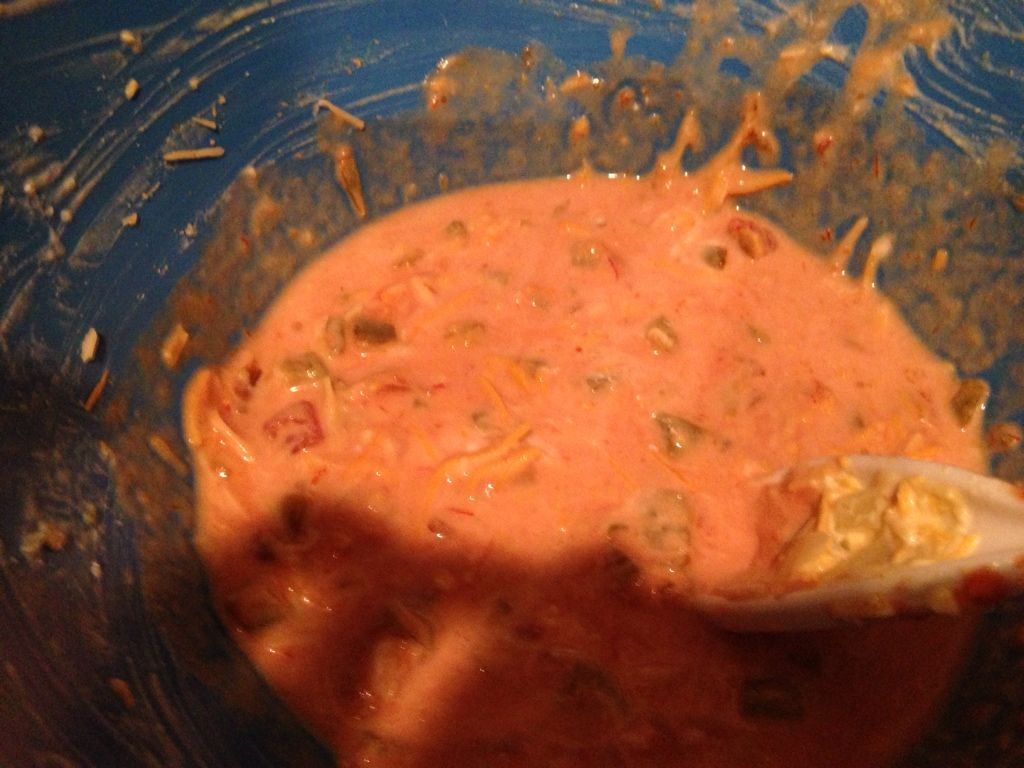 Yummy sauce!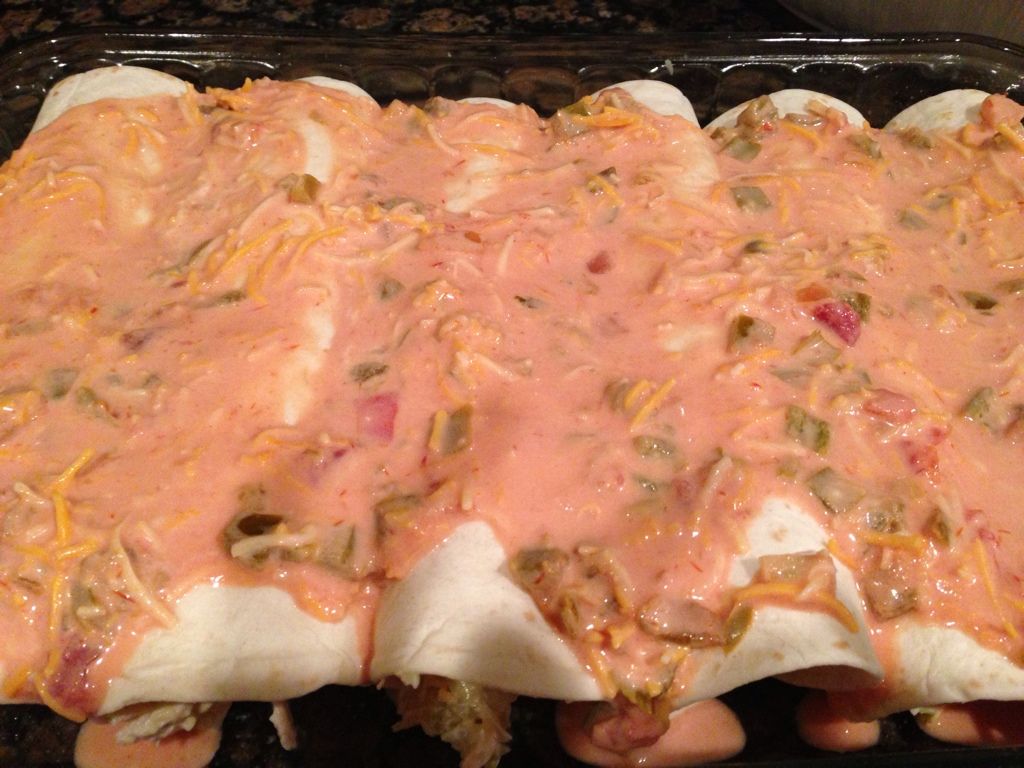 This pic is pre-baking. No after pics I'm sorry to say! We ate them too quickly!
6.) Bake at 350 for 15-20 min. Sprinkle cheese on top and serve!
I ended up having extra of all of the ingredients so I mixed up a 2nd recipe and put it in the freezer. Hopefully they freeze well and we can eat this again in a few weeks!