Our Sunday in Key West fell on my birthday, and I have to say that it is a great place to celebrate! Here is a run down of day 2 in Key West!!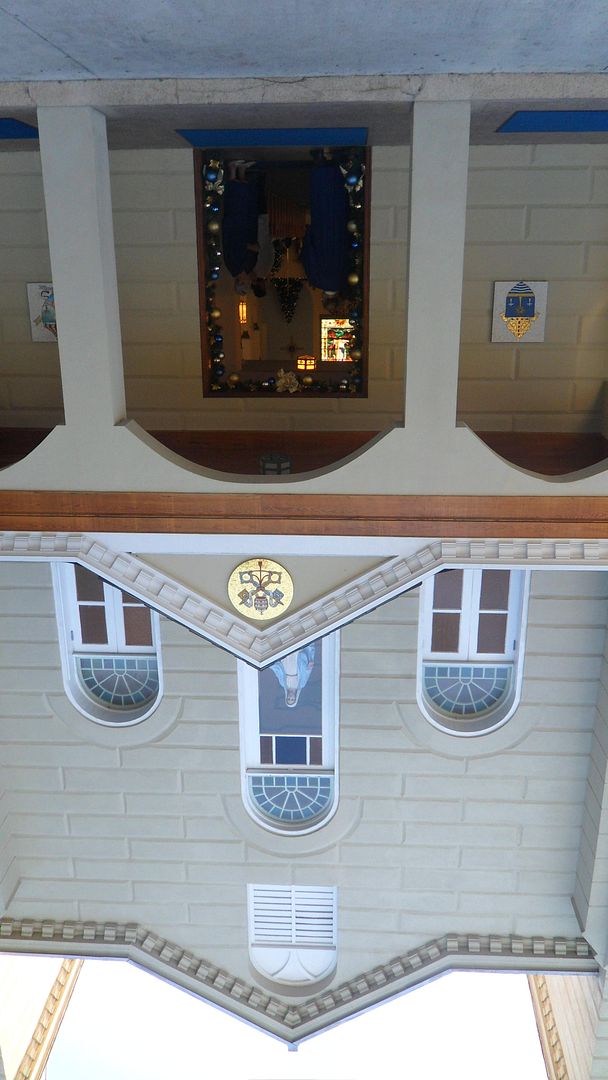 We started the day with Mass at The Basillica of St. Mary, Star of the Sea. The windows were all opened and there was a lovely breeze blowing through the sanctuary. What a perfect way to start my birthday!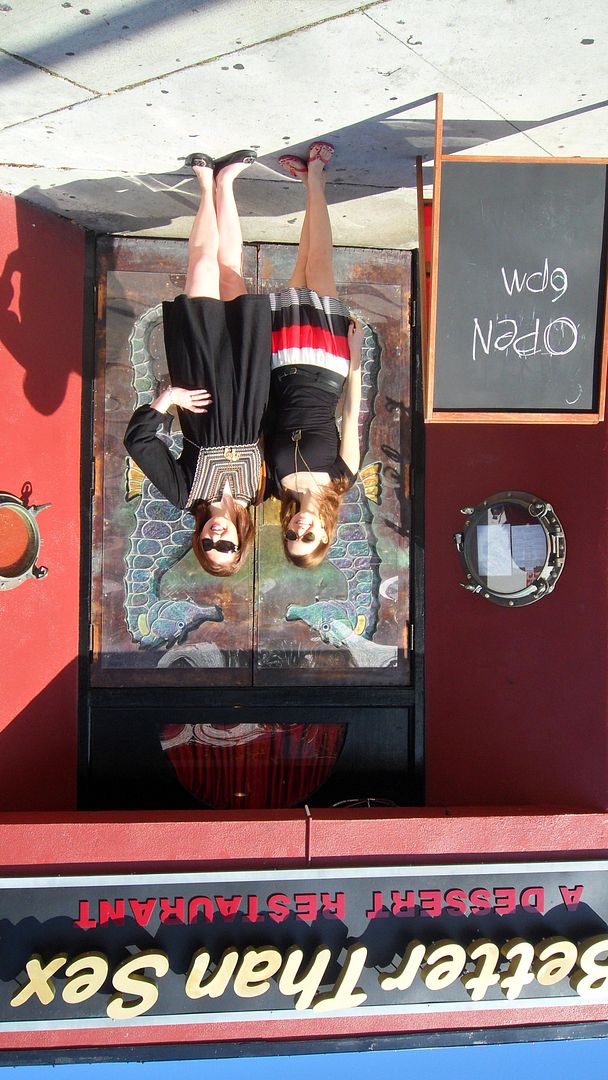 This is the front of the restaurant in which we had dessert the night before. I thought it was really cute!
We spent the morning at the Heminway House. We took the tour and it was definitely worth it. The house is lovely and I especially loved the cats!!
Hemingway LOVED 6 toed cats and all of their relatives live on the property! They were literally everywhere! I loved trying to spot them. I really wish they would have given me one as a birthday present but apparently they don't do that!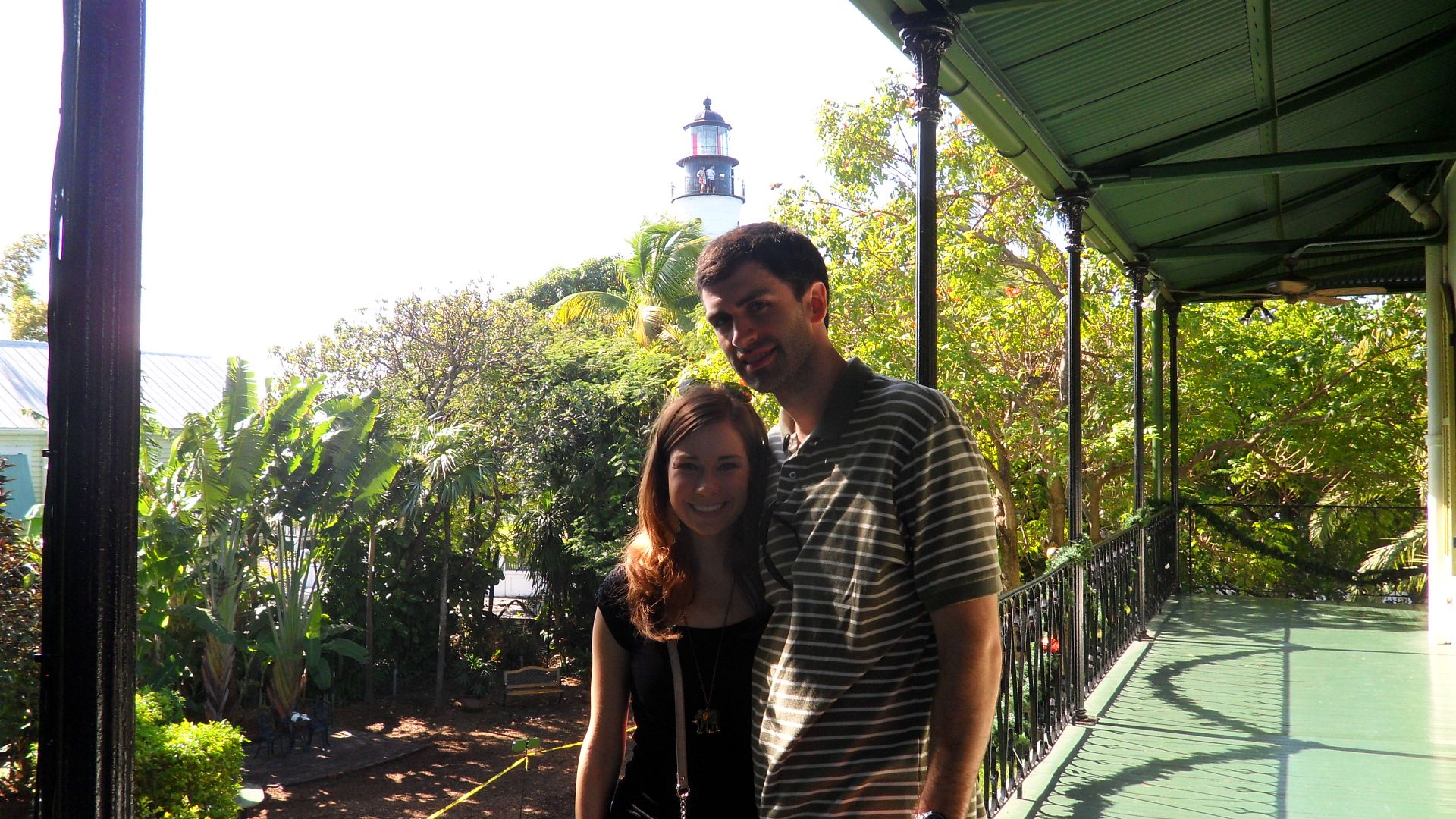 I wanted to go visit this light house but a HUGE iguana jumped out of the bushes right in front of it and freaked us all out. He made the biggest thud!!
This kitty liked me!! He was about to go into his house--a cat sized replica of Hemingway's house!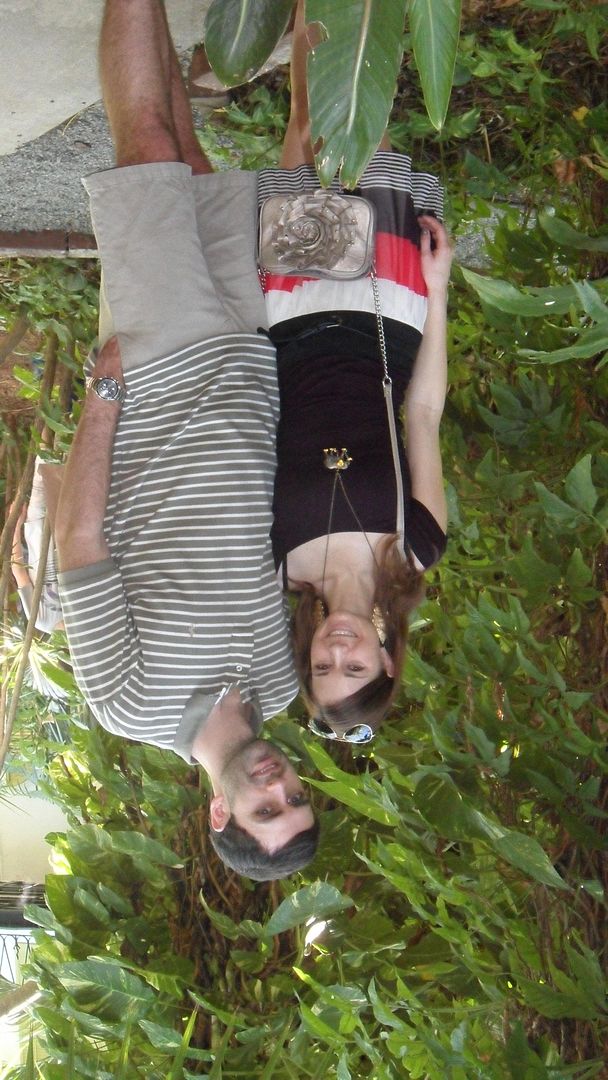 The grounds were so lush and tropical! You can even get married there!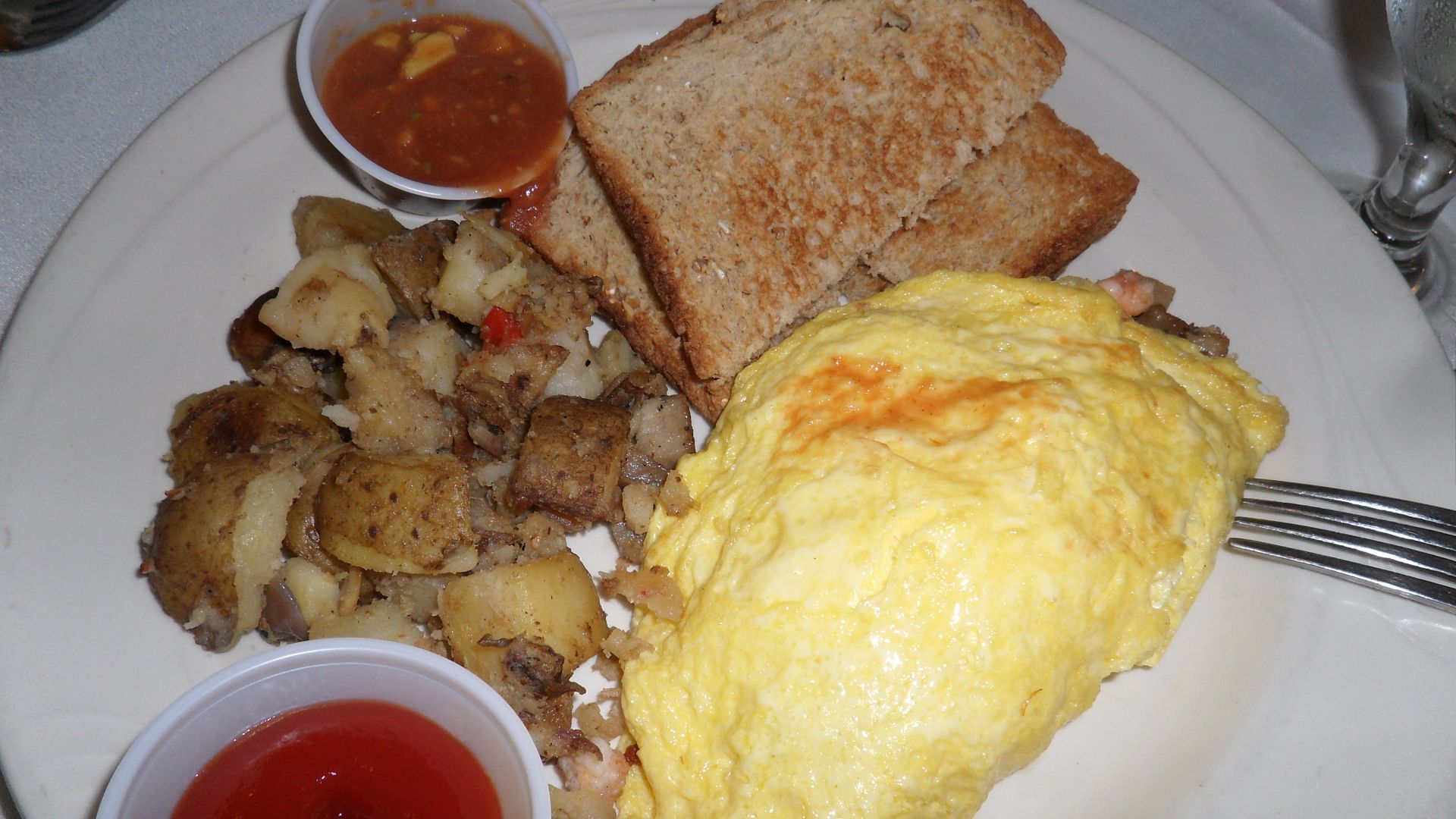 Next we went to lunch at Square One. My lobster omelet was so good!! Forrest had the salmon burger and I may have liked it even better!!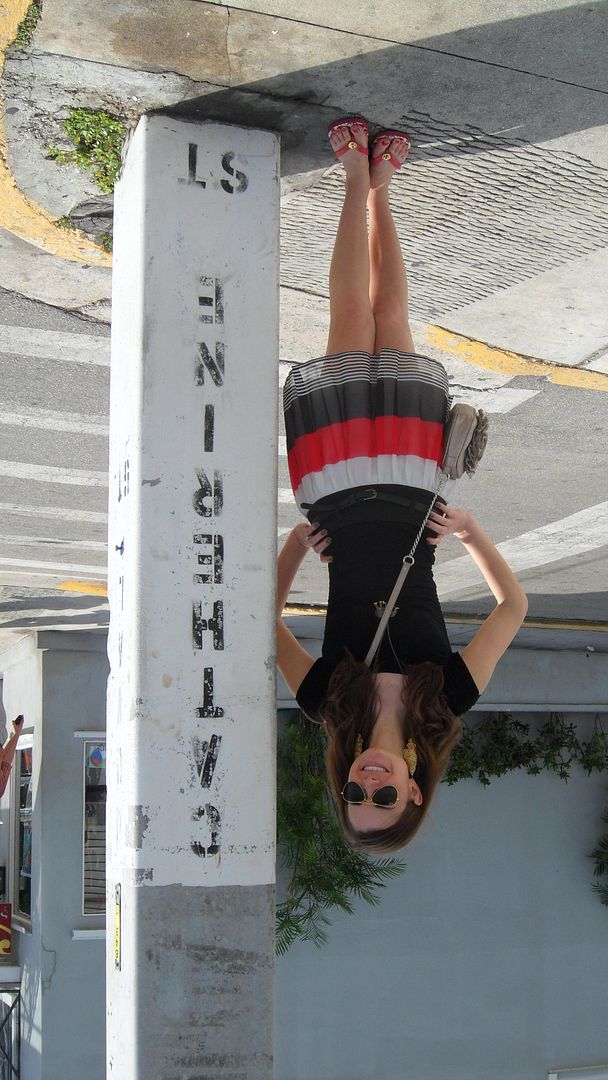 My very own street!!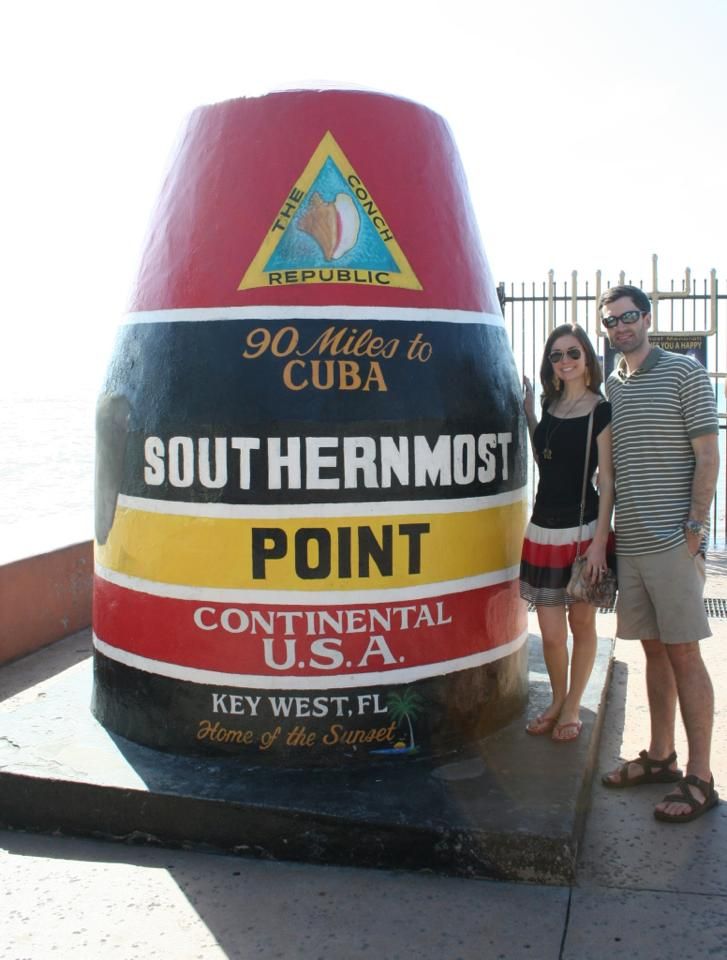 We walked all the way down Duval to the Southern Most Point. Pretty cool!!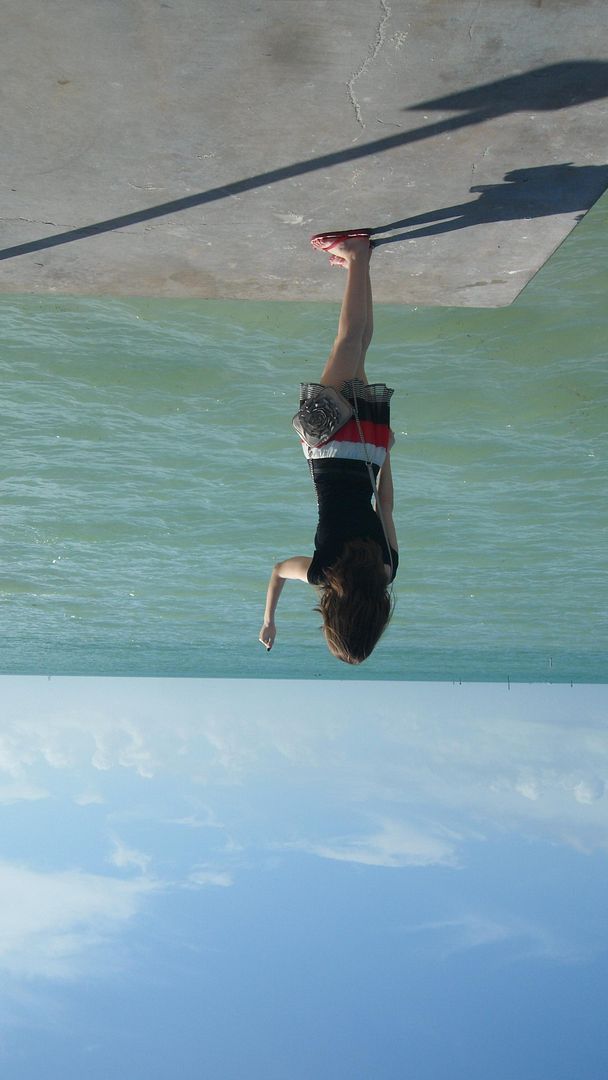 Shaking my fist at Castro. Isn't this a famous picture? My dad did it.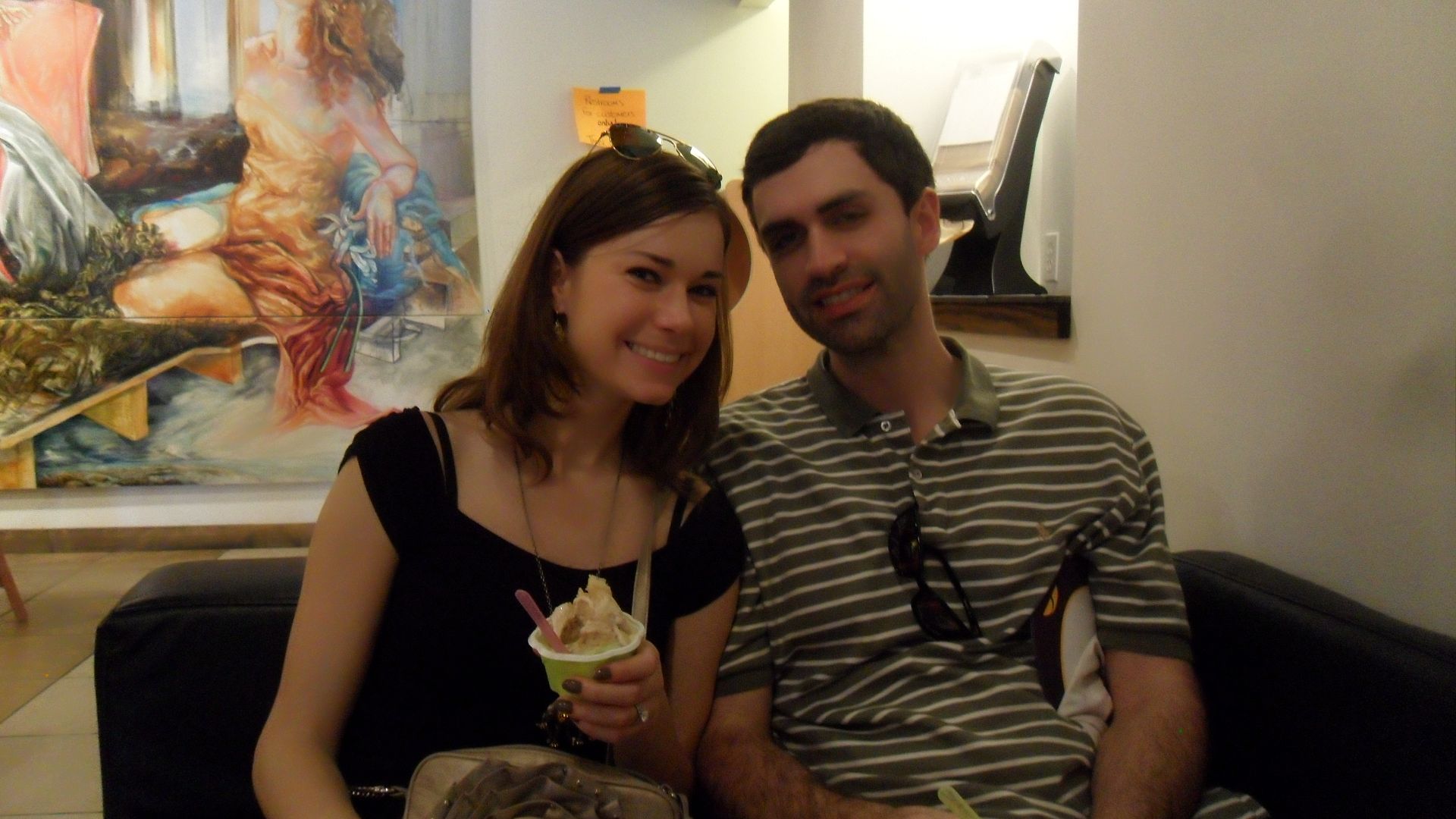 Resting and relaxing with a cup of gelato on Duval. This was the real deal--it tasted just like it does in Italy!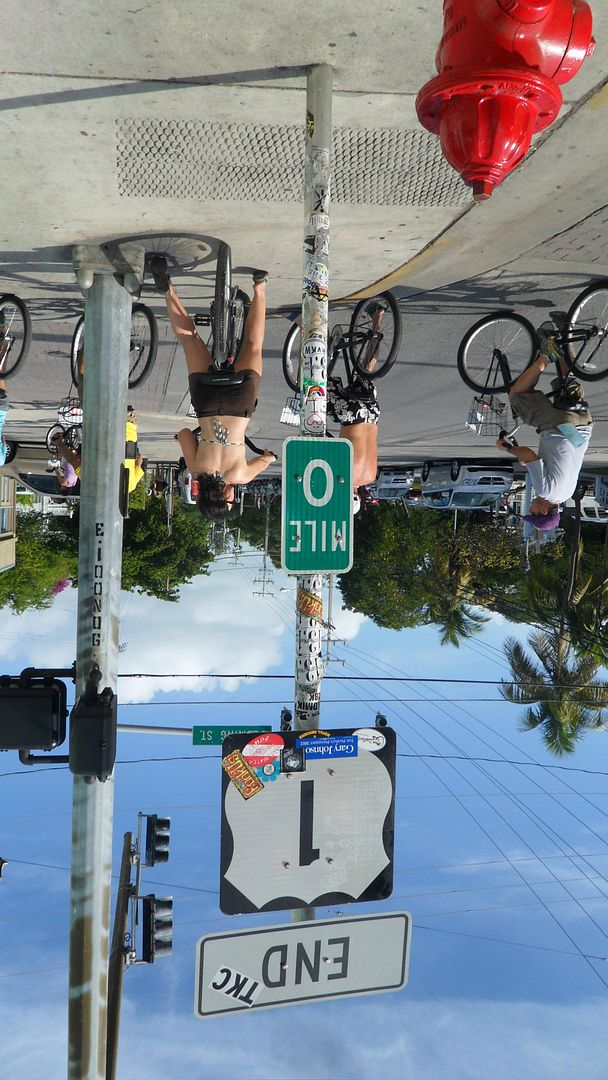 Mile 0!
Having some Key Line Pie in Key West!




After enjoying our pie (well, Forrest enjoyed it--I'm not a fan), we packed it up and headed back to Miami! I was so excited to spend my birthday in South Beach!! I got dressed up cute and we headed out. We passed Star Islands, where several celebs live before turning up the main drag of South Beach. I LOVED the art deco style!! We got to see DASH, the Kardashian's store, but it was closed so we didn't stop. We selected
Otentic
, a French restaurant for my dinner celebration. While we were in the car waiting to park, I started feeling sick so Justin let Forrest and I out to walk while he parked. The nice people at Otentic gave me some water and bread and I thought I was going to be ok, except that I wasn't. I got SO sick we had to leave!! I spent the rest of the evening in my room sick sick sick. It was terrible!! I was so afraid I wasn't going to make the game, but I was DETERMINED to be better by the morning!! Farrah even let me post pone my birthday so I didn't have to be sick on it! What a way to turn 29, right???