So Forrest left me on Wednesday morning to I skiing in Colorado so I have been bacheloretting it up for the past few days. What did I do all by my lonesome? Well, exactly what I would have done if my life was a predictable rom com: I ate dinner with the girls, baked, did a peeling mask on my face, painted my nails, watched movies Forrest didn't want to see, hung with the fam, danced around the house in my pjs, etc. While it was really nice to have some time to myself and be super girly, I hate when he leaves because I get so lonely!
He had an awesome time skiing and Uncle Tommy and Aunt Karen were the BEST hosts! They had a fridge stocked full of snacks and beverages for the guys, had treats for them when they came in from skiing, got them super deals on passes, and let them crash there for free--I'm talking EXCELLENT hosts! I am kind of jealous that I didn't go because it was beautiful out there as always and I would have loved hanging with Uncle Tommy and Aunt Karen and partaking in some outlet shopping, since I'm not a huge skiing fan. I could have worn my cute Kate Spade snow boots (I have been wearing around despite the fact that there isn't any snow here) and my new furry black ear muffs (which incidentally match said snow boots) but I didn't figure that my dad would consider outlet shopping in a cute outfit a good enough reason to miss 3 days of work (I disagree, obviously) so I stayed home and maintained the fort. Forrest is already working on me for next year so I just may have to go!
What are your favorite girly things to do when you are by yourself???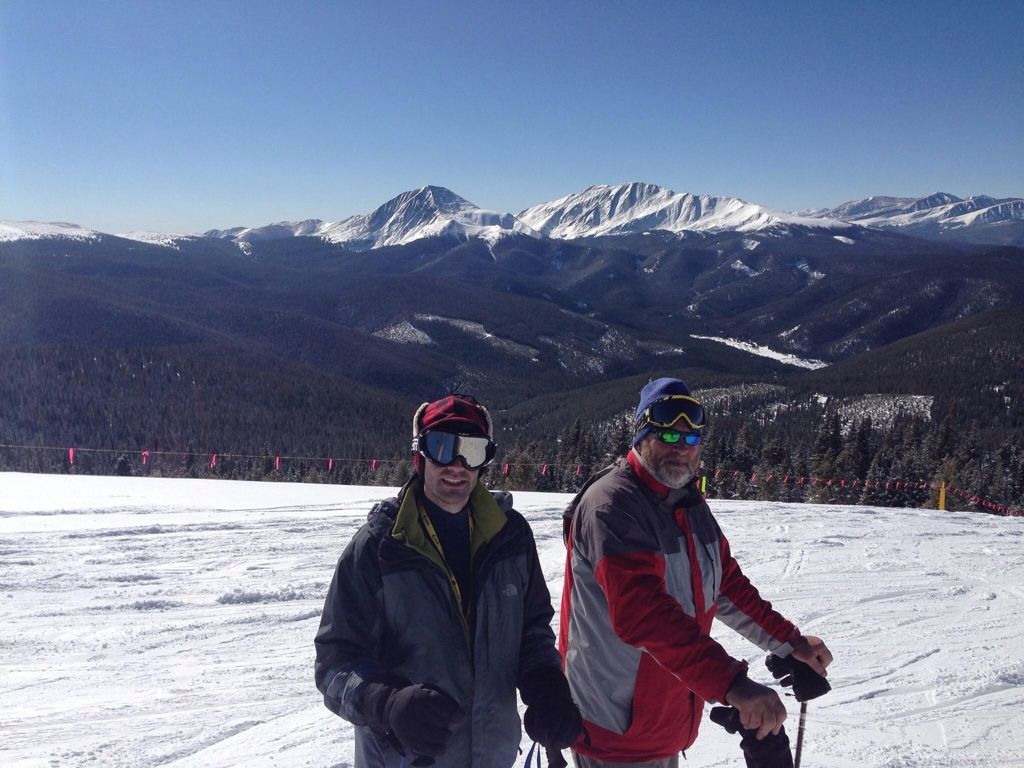 Forrest and Uncle Tommy having a blast skiing. Isn't it lovely in Colorado?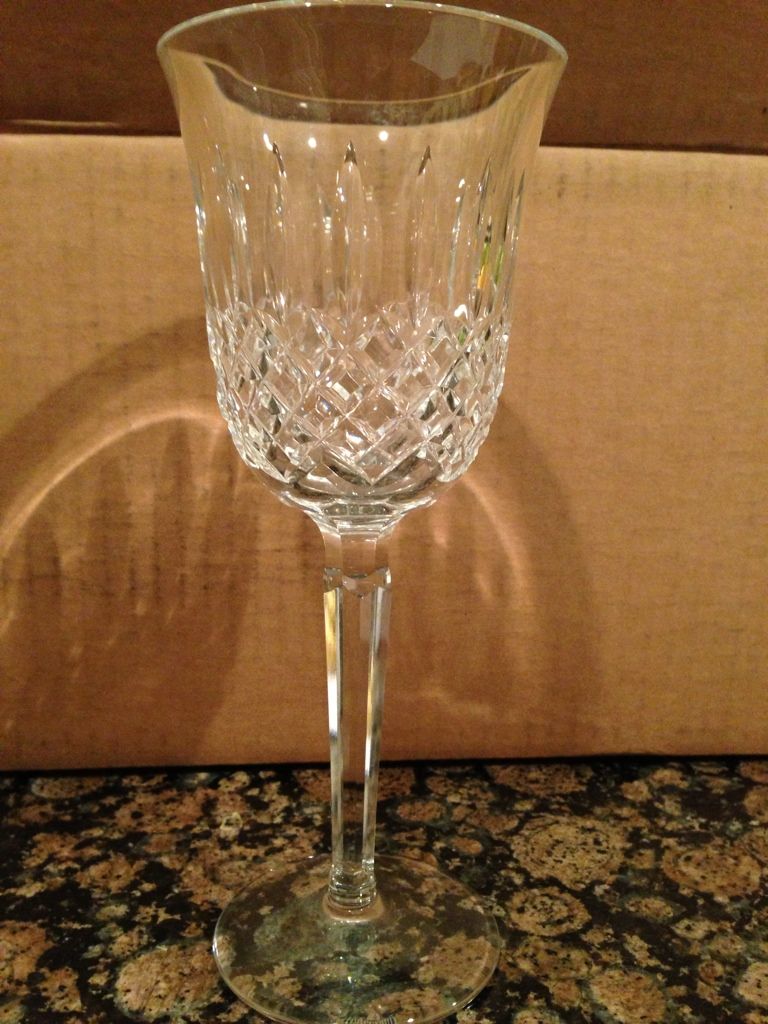 It was a good thing that I was home because my crystal water goblets arrived! Remember when I got hooked on
eBay-ing china and crystal here? Well, here is exhibit A.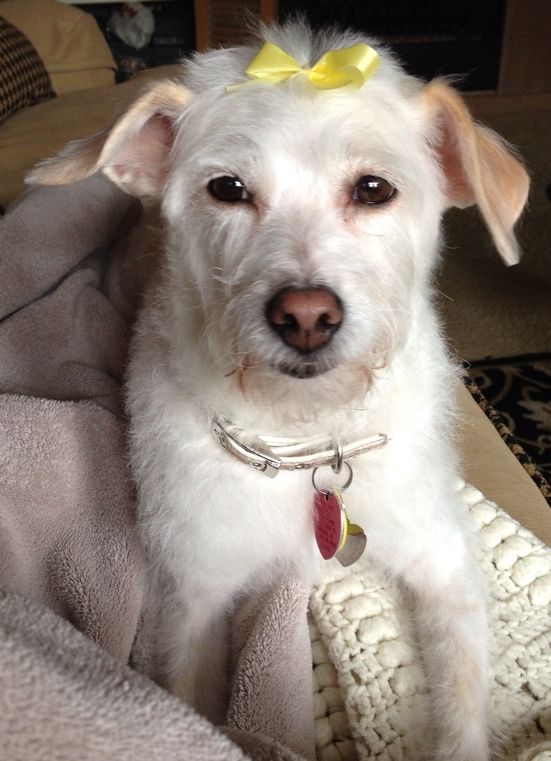 I took Ruffles to get groomed on Friday. She needed it SO badly but I put it off as long as possible because she HATES it and acts like a diva and stresses me out. Clearly she is NOT happy with me.
But she looks so pretty!!!
OH so remember when I said I baked? I did! I decided to try some heart healthy recipes for breakfasts on the go. They are super delicious and easy to make, so much so that I had to limit myself because I was eating them all throughout the day! Of course, I found them on pinterest.
Peanut Butter and Banana Oatmeal Breakfast Cookies
2 ripe bananas, mashed until smooth & creamy

1/3 cup peanut butter ~ creamy or chunky (I used creamy but MAN chunky would have been great)

2/3 cup unsweetened applesauce

1 scoop vanilla protein powder **

(can be made without, cookie will just be lower in protein) ( I didn't use this--where do you even buy this? GNC?)

1 tsp vanilla extract

1 tsp butter flavor extract

** (optional) (Didn't know this was a thing!!!)

1 1/2 cups quick oatmeal ~ uncooked (or use old fashioned oats for more oatmeal texture)

1/4 cup chopped nuts (peanut, walnut, or your favorite) (I used walnuts--yummy_

1/4 cup carob or chocolate chips

(**optional) (duh, I added chocolate chips)
Preheat heat oven to 350
degrees
.
In a large bowl, mix mashed banana & peanut butter until completely combined then add in the applesauce, vanilla protein powder & the extract(s) ~ mix again until all are completely combined.
Add in the oatmeal & nuts to the banana mixture & combine. (** add the optional carob / chocolate chips at this time if you want them mixed throughout)
Let dough rest for 10 minutes. ( I didn't do this and mine turned out fine)
Drop cookie dough, by spoonfuls, onto a parchment paper lined cookie sheet & flatten cookies into circles. (** if you just want the carob / chocolate chips on the top of the cookies, add now). Bake for 30 minutes.
I also made some amazing chocolate oatmeal muffins, but I can't find the recipe online! Once I find it I promise I'll share!