Good morning lovelies! Let me start off this morning by revealing my 2 truths and a lie from yesterday.
1. I was president of my sorority: FALSE!!! I was actually the VP of Recruitment (aka "Rush Chair") for two years in a row.
One of the wreaths I had designed for recruitment one year. I was really proud!
2. I was the sweetheart of Forrest's fraternity. True! I got a plaque which is in my office, a tiara, and a place in history--meaning my picture is on their composite photo, which remains in the fraternity house.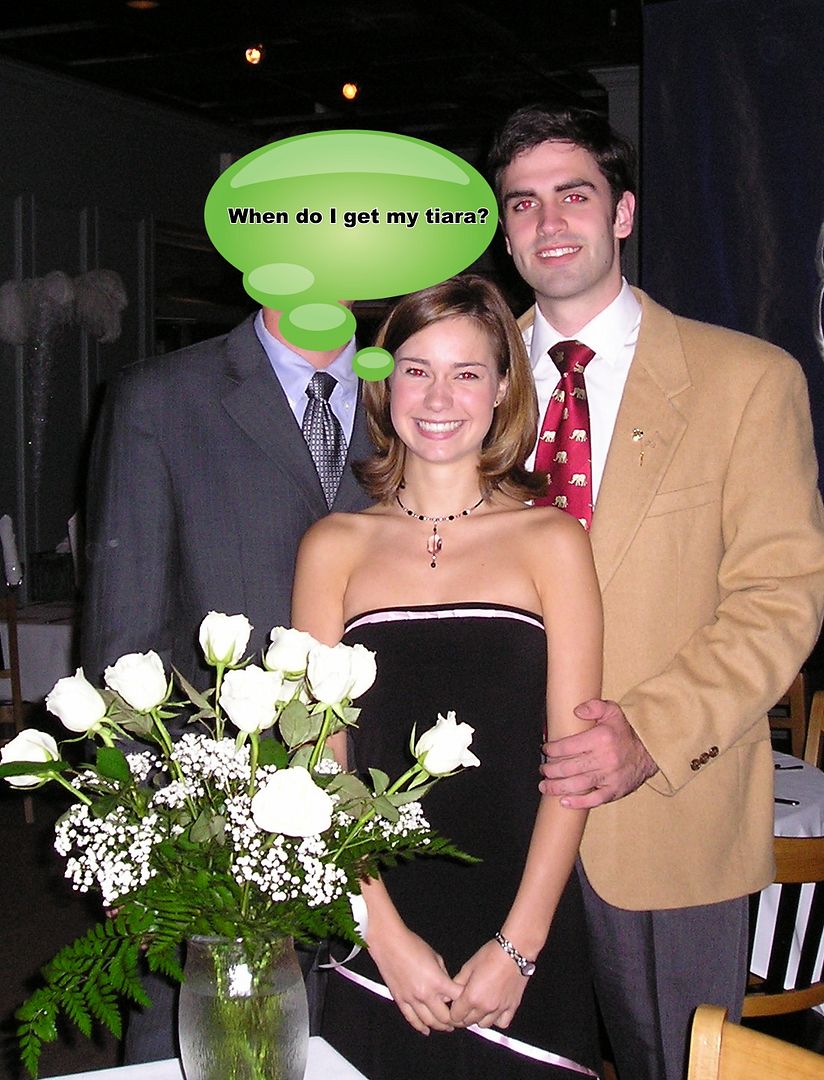 Being honored as the Sweetheart, Circa 2005
3. I was a debutante. Yes, we still do that in Alabama. I was presented in 2004 at the Bal d' Or.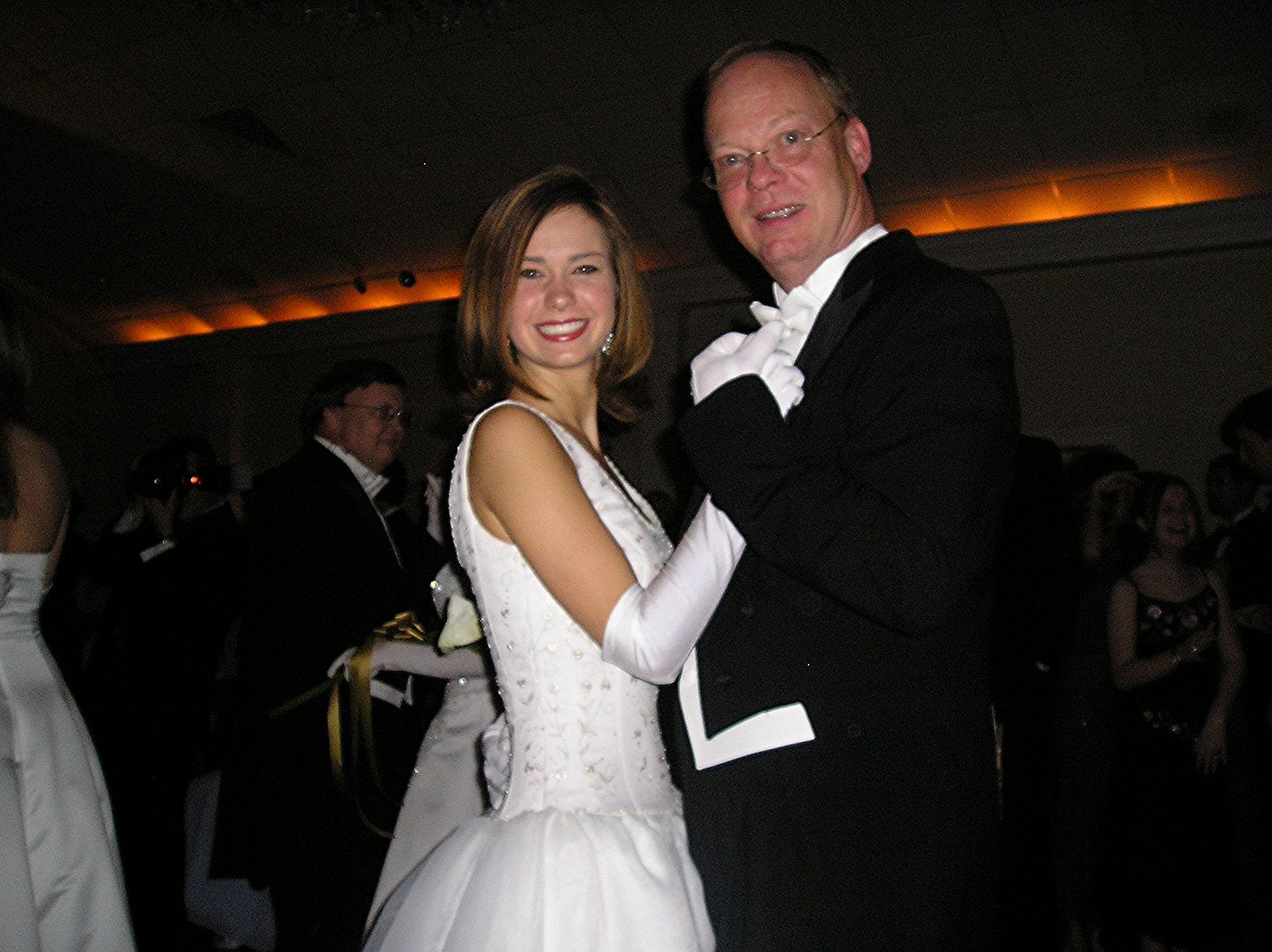 Me and my dad at my debutante ball
Ok, now on to the real post. Forrest got the mail yesterday and I never saw it until this morning before I left for work. There was a bright pink envelope waiting for me on the counter and I knew instantly who it was from: Alana. Alana is from my hometown and was actually one of the girls that I "rushed" during my reign as Rush Chair. We got to be really close and I've enjoyed being friends with her ever since. She is talented, quirky, funny, artistic, and best of all, a wonderful friend. She sent me a home made Valentine--who doesn't love mail that isn't asking you for money???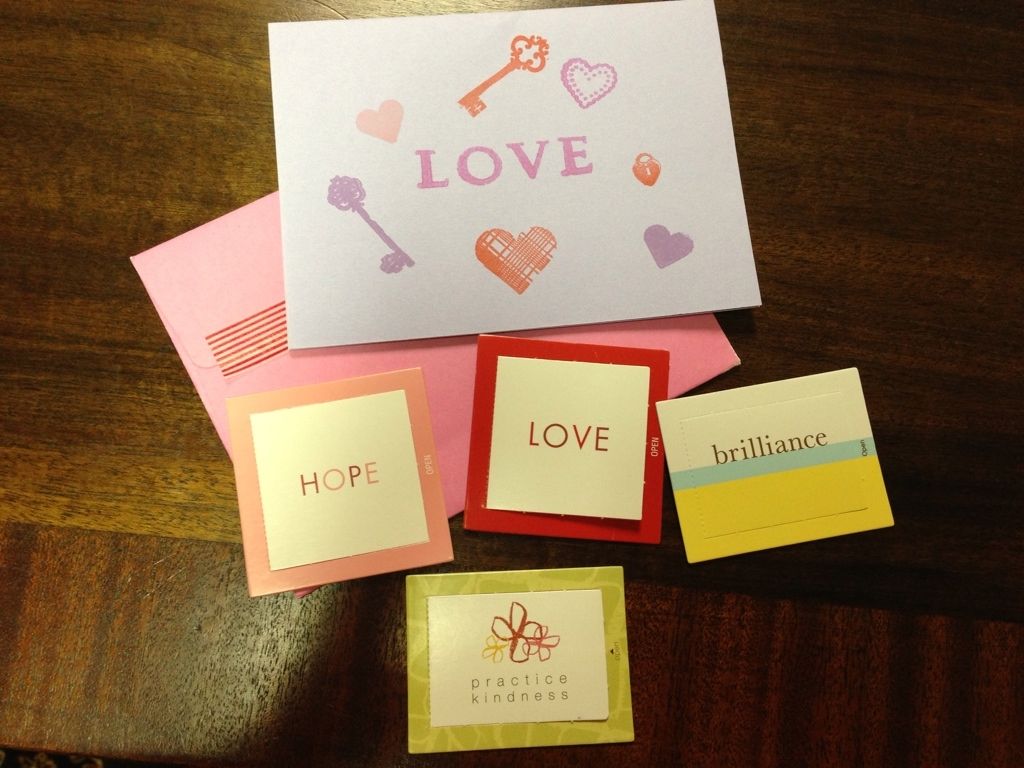 She has sent me a Valentine (and a home made Christmas card) every year since she's been out of school. Seeing the pink envelope made me think about friends and friendships. I am TRULY blessed to have a magnificent group of friends. Gals, guys, couples, older people, younger people, you name a category, I can tell you a friend I have that fits into it. I have friends that I see every week and talk to every couple of days and then I have those that I may not see very often but I know that they are out there, still being my friend. I hope that none of my friends ever think that I take them for granted, because I feel like to have and keep friends, you have to cherish them--put in some effort. It's one thing to be able to say you have a lot of friends and it is quite another for those "friends" to consider you to be one of theirs. I hope my friends think that I am a loyal person who is more of a "giver" than a "taker" and that they can say that they know how much I care about them because I make being their friend a priority.
Over the years, friends come and go--there is a natural ebb and flow to friendship that happens--it's just life, nothing to get upset over. I don't think that happens, though, when both people are committed to keep the friendship going and put time and effort into it. You can't really say that you are "friends" with some one from college when you haven't seen or heard from them in 10 years, can you? I guess I put more stock in the word "friend" than that definition would suggest. However, in our busy world of social media, it is easier and easier to stay connected with far away friends and to let them know that you are thinking of them from time to time. I know some people say that social media has actually "de-socialized" friendship, but I want to keep up with people, so to me, its wonderful. I'd hate to lose a friend or drift out of their lives because I couldn't find the time to look them up on facebook now and again or to send them a friendly "hello" text here and there. Do any of you agree? Have you ever drifted away from a friend? What fun ways do you keep in touch with your friends who live far away?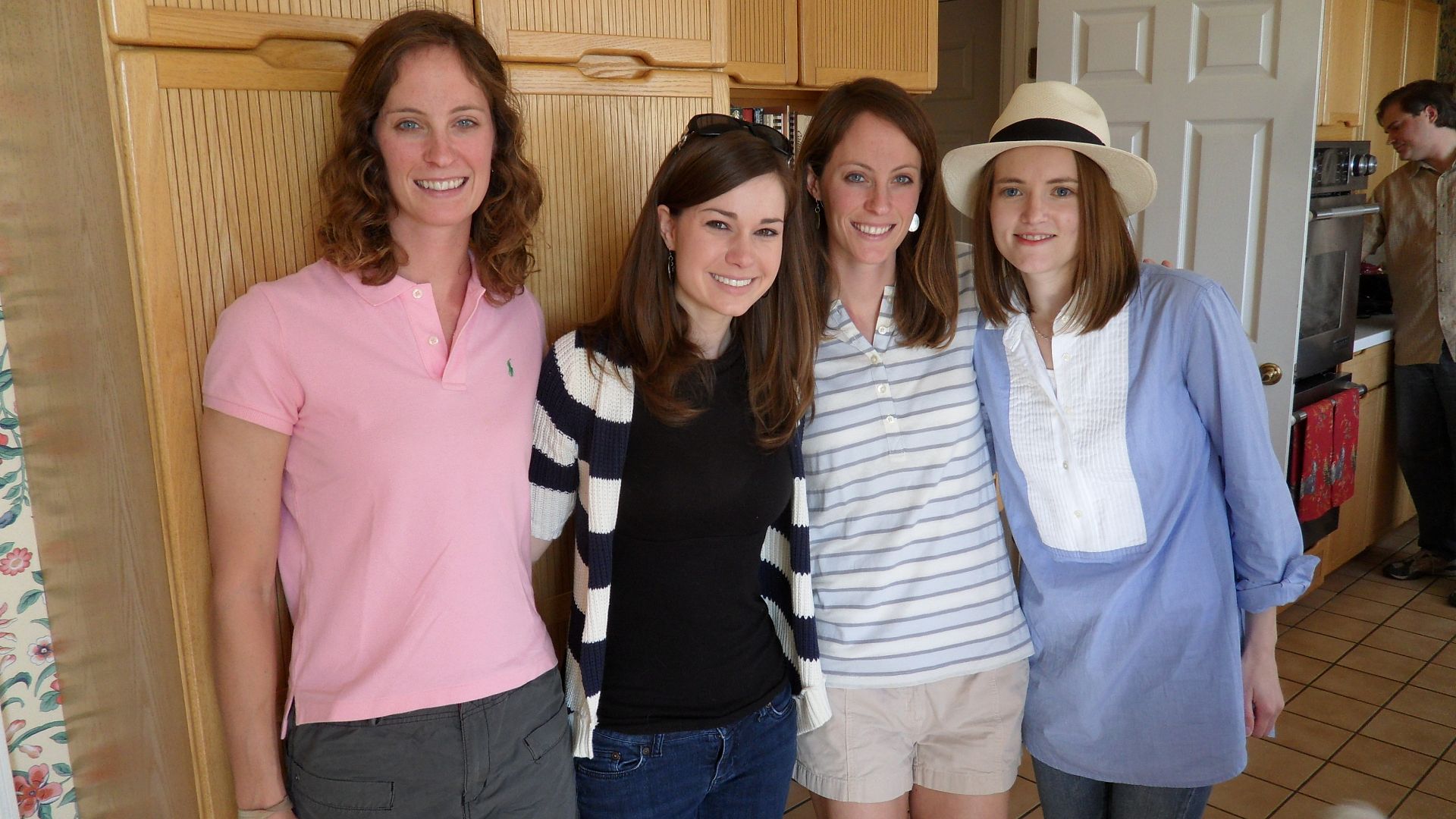 Susan (moving to CO), Me (staying put), Paige (moving to NOLA), Alana (living in NY)
Always friends, no matter where we live.
While we are on the subject of friends, I want to say a big thank you to my blog friends out there and all of you that take the time to read about little old me. I appreciate each and every one of you!