What's up y'all its Friday! TGIF!!! Who has a fun weekend planned? Well I want to kick it off right by sharing some of my loves as of late.
First, we will start off with my supper club! I'm loving it! We have a great group of friends that meets once a month for dinner. The LeBlancs hosted us on Tuesday night and had a Mardi Gras theme. Love!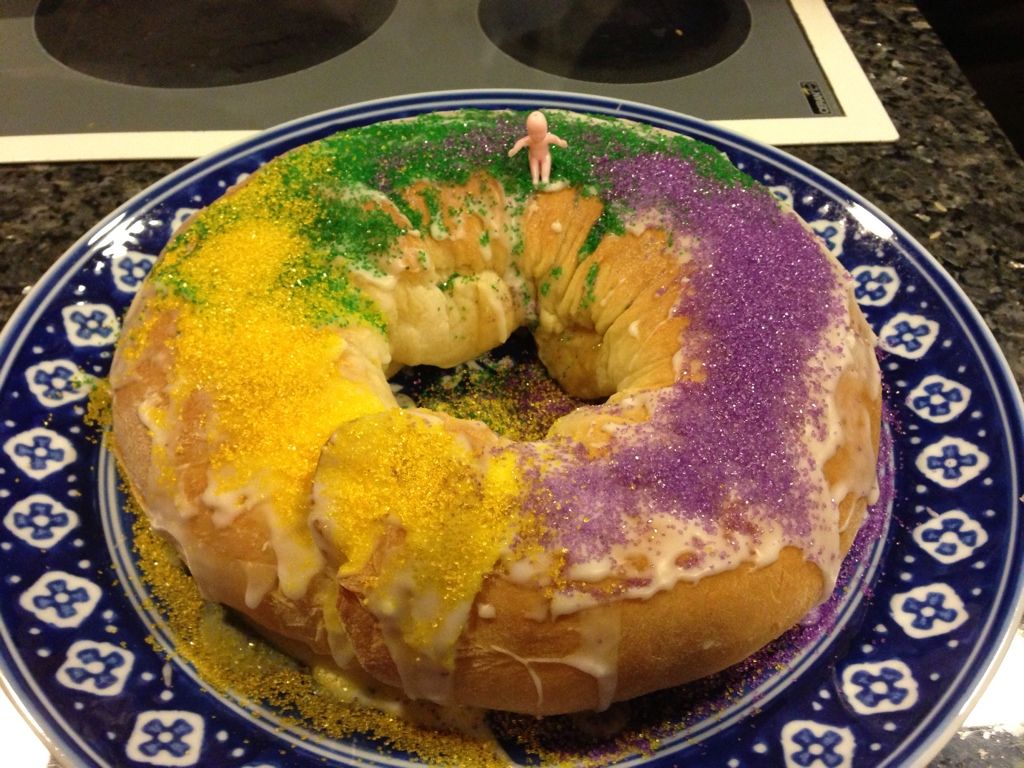 This cake was SO tempting, but Forrest and I stood strong in the face of temptation! Luckily we didn't have to say no to any of the meat pies or other food!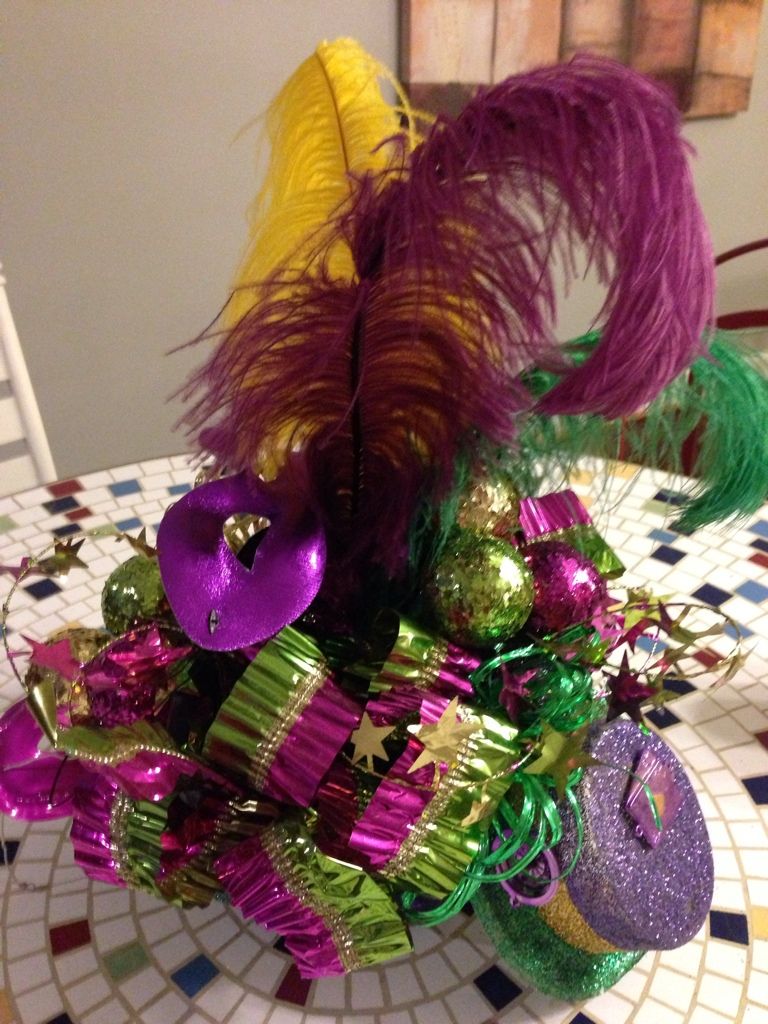 Loved this centerpiece! Perfect for Mardi Gras.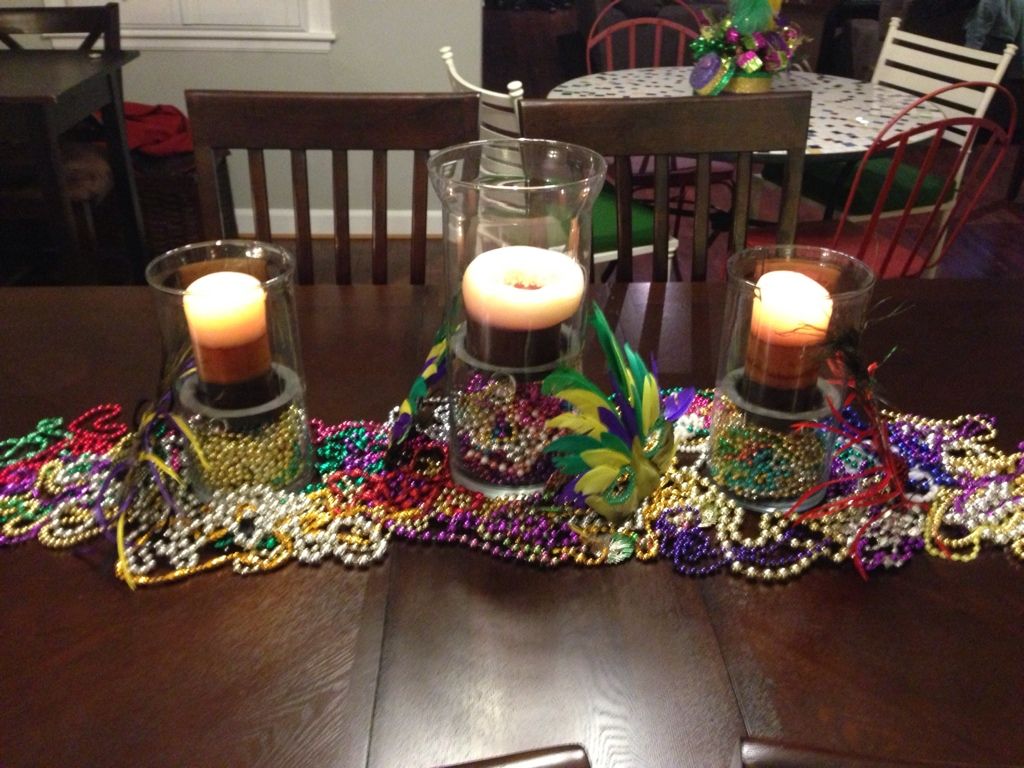 Another great centerpiece! Simple yet perfect for the theme.
My next love was sent to me via text by Shannon: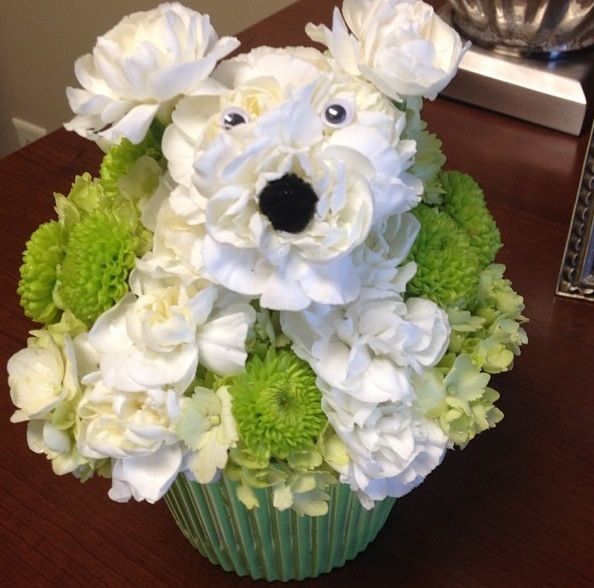 OMG are you dying yet? She saw this on Instagram so I can't give proper credit but this doggie flower arrangement made my day. It looks like my little Ruffles! Anyone want to send me this? You are welcome to!
And my last "loves" of the week are my new planner, pens, and Sharpies! I used to LOVE getting a new planner but haven't been using one lately since I have my work schedule on my Google Calendar (which I also love). I need a way to easily plan out my runs, our menu, and my cleaning rotation and the digital calendar just wasn't cutting it. I tried using printable calendars for a while but I hated flipping back and forth and didn't like carrying the ginormous binder around with me, so I opted for a half sheet sized planner that has a month view plus a week view where you can write in more detail on each day. I agonized over the purchase in Office Max--which thrilled the staff members who were trying to close up--and rewarded myself with a new pack of colored pens (so each calendar entry can be in a different color--there is a plan in the works for color coding--its about to get real) and at the register I was tempted into buying 3 fine tipped Sharpies. (They were on sale--it would be a crime not to get them.) You can't really use Sharpies in a planner because they bleed through so I'm not sure what they are for but I will think of something!
Entering everything in the planner made me VERY happy. It made me feel like I was back in college during syllabus week when I would take each one and carefully enter all of the important tests and papers and other projects into my calendar. Ahhhhh, Type A heaven!!
Well that's a wrap on what I'm loving this week! Anything that you loved this week that you want to share???? Do tell!!