I have decided to start calling my posts about following around Miss Alabama USA (my sister) "Riding the Train" instead of "
Riding the Coat Tails
" since she does in fact wear a train but never coat tails. Plus, who doesn't love that song? Quad City DJs? Anyone? Love it! Plus, I actually did carry her train around after she won the pageant so no one would step on it at the after party. My mother in law has therefore been calling me "Pippa" as in Middleton which is pretty cute. (Hey, didn't she get a reality show??? Eh hem...).
Anyway, recently Mom, Dad, and I had the privilege of spending the day with her as she was honored by the Alabama State House of Representatives. I actually set it up myself with my representative, Craig Ford. He was SUCH a gracious host! We met at the State House and then were whisked away to the Capitol Club for lunch. Then we had a private tour of the State Capitol, during which another visitor went up to my dad and asked him if he was the governor--seriously! (In all fairness, the guy was from out of state). Then, we were allowed to go on to the house floor during session and talk to and meet the representatives. There was even a debate going on! They had to table debate so that Representative Ford could introduce Mary Margaret. She was given a lovely proclamation and even got to speak! It is very rare that people other than representatives are allowed to speak on the House Floor so it was really a big deal. Afterwards she posed for pictures with the representatives and then we all headed home in the driving rain. It was a one of a kind type of day and I was thrilled to be a part of it! Stay tuned! She's got so much on her plate in the next few months and you know I'll be there snapping pics in the back ground! (OMG have I turned into a stage mom?)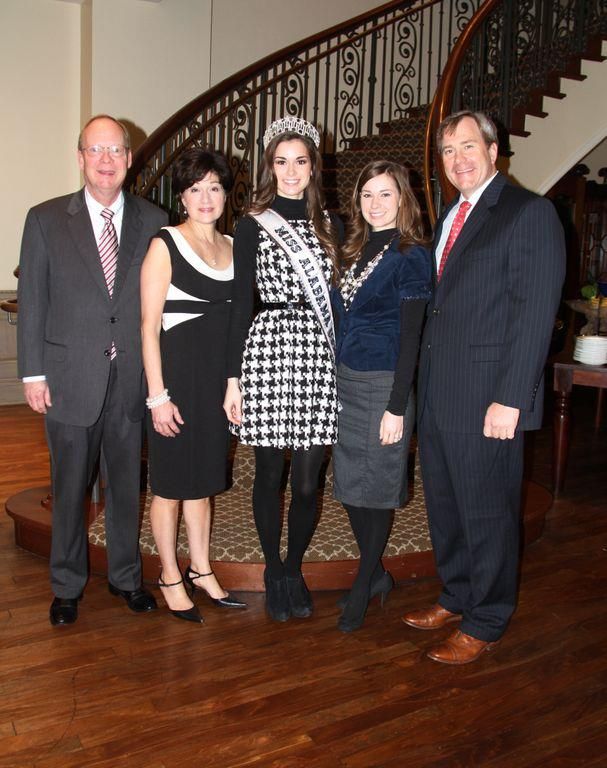 At the Capitol Club with Dad, Mom, Miss Al, and Representative Craig Ford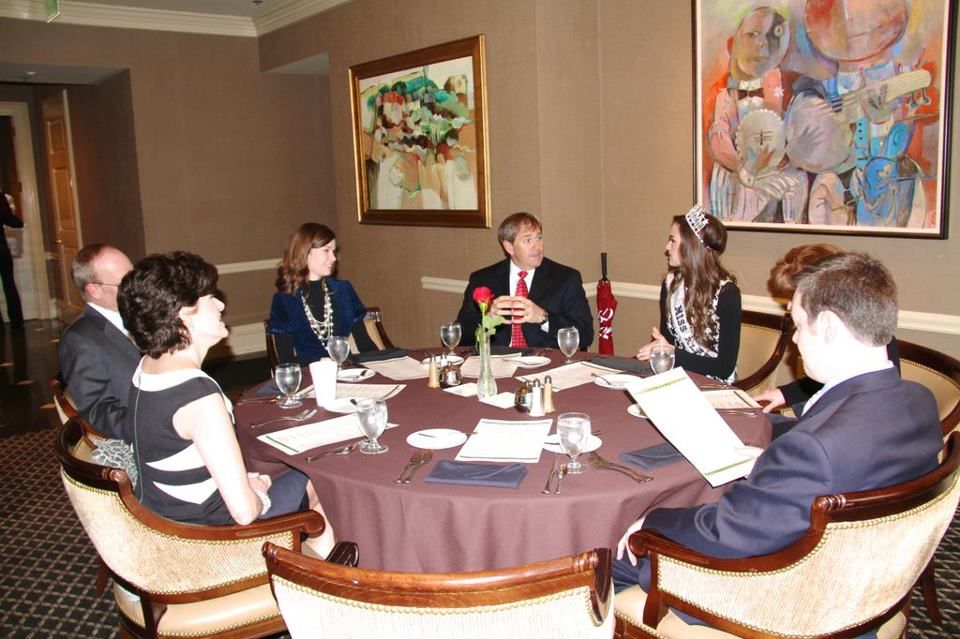 Yes, when you are Miss AL USA you get to wear your crown when you eat!
Only complaint was that they brought out the huge dessert cart and left it behind me, only for us to run out of time to have any!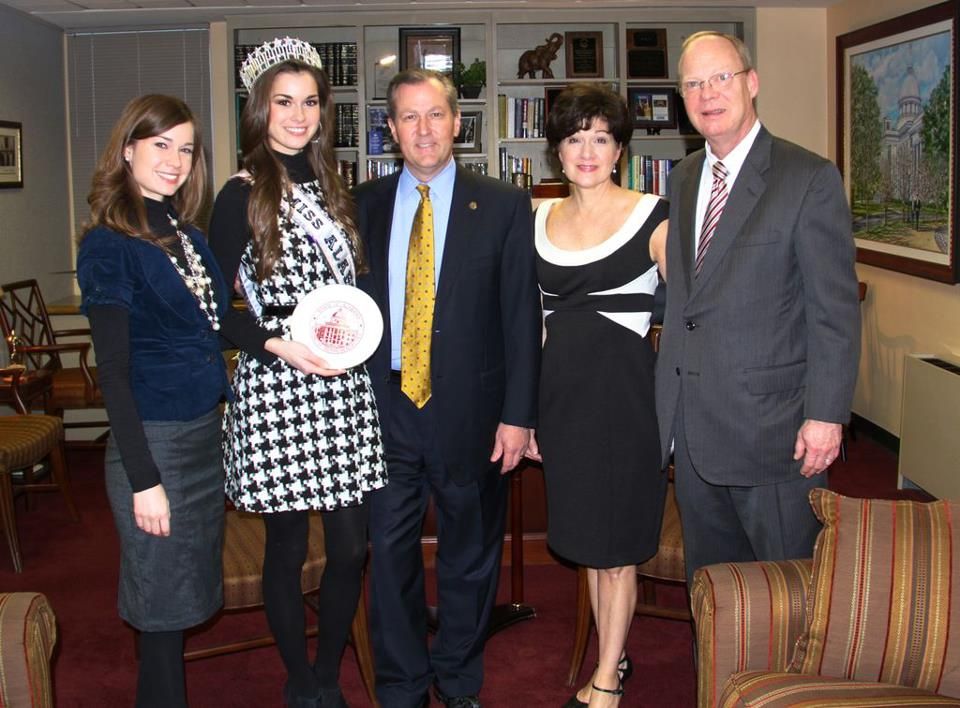 With the Speaker of the House, Mike Hubbard