In all honestly this was a relatively low key weekend for us, but you gotta give a nod to the Super Bowl, right? Forrest had to work on Saturday so we stayed in and lounged on Friday night. I did try a new dish for dinner which turned out well. We actually started to watch My Week with Marilyn (my choice) but I fell asleep so Forrest turned it off. WOW! What a bunch of party animals we were, huh??
Red wine, salad, quinoa with spinach and goat cheese? Don't mind if I do!
On Saturday while Forrest was at work I went to Birmingham with my mom to meet Mimi, Aunt Fran, Aunt Dawn, and Ashley to celebrate Mimi's birthday! She is 79 (and I'm 29--hmmm) and still kicking! We had a fantastic lunch at Crepe Myrtle tied together by a coconut cake from Savages. I literally rolled out of there, I ate so much!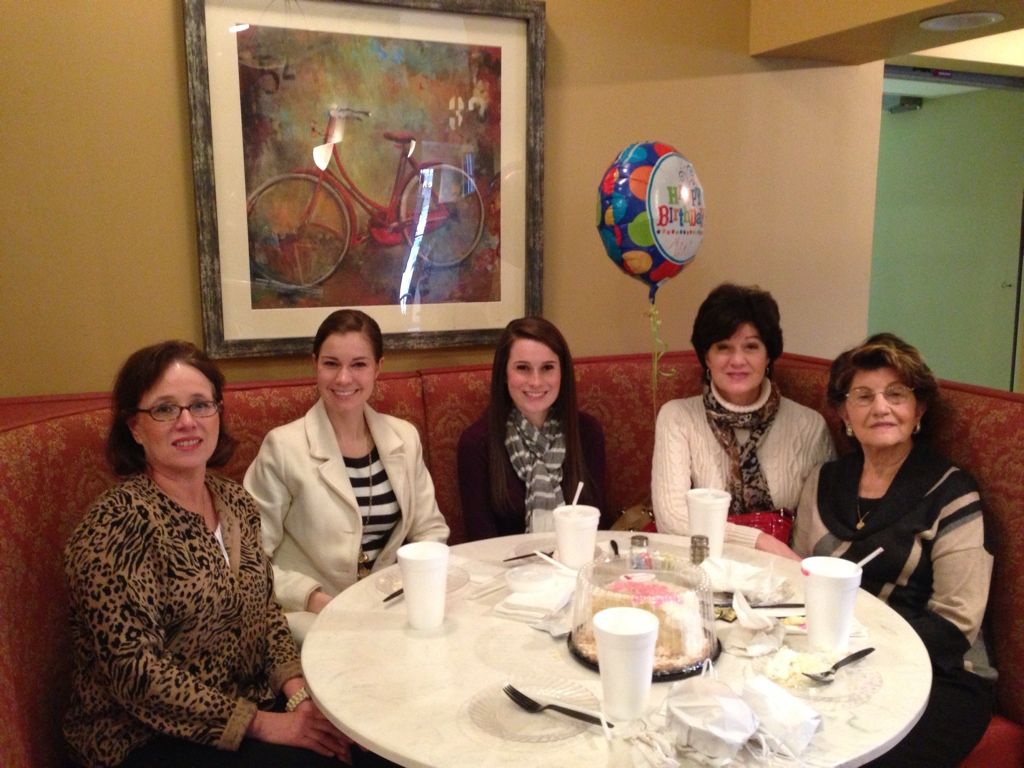 Our group minus Aunt Fran who took the pic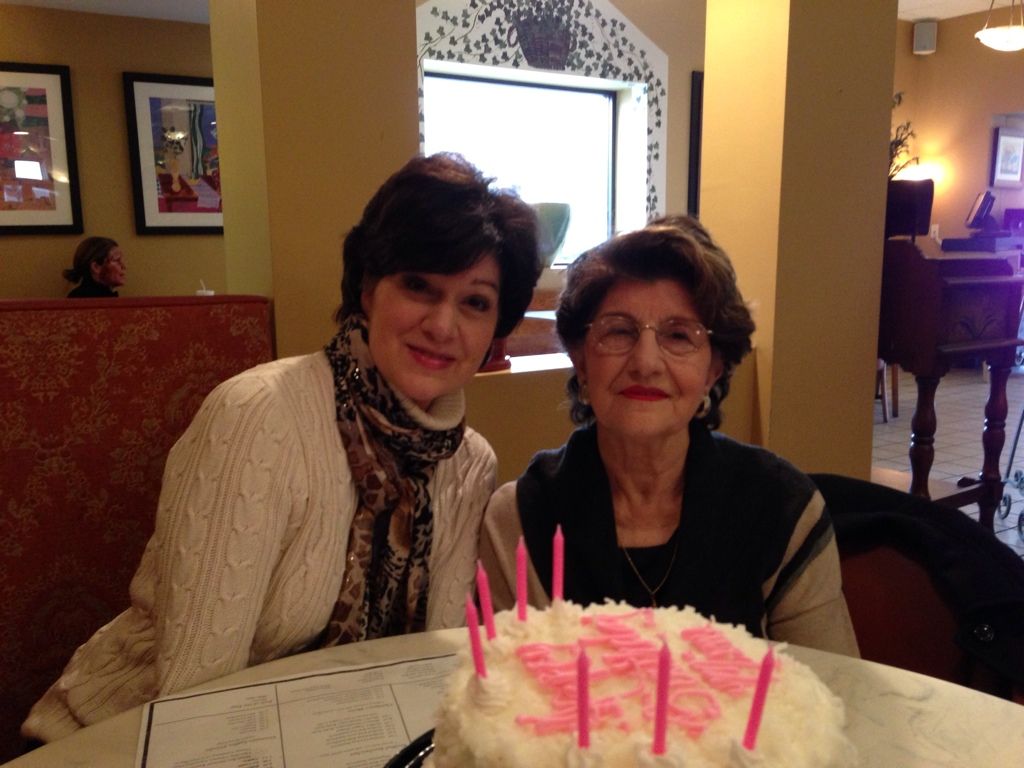 My mom and my Mimi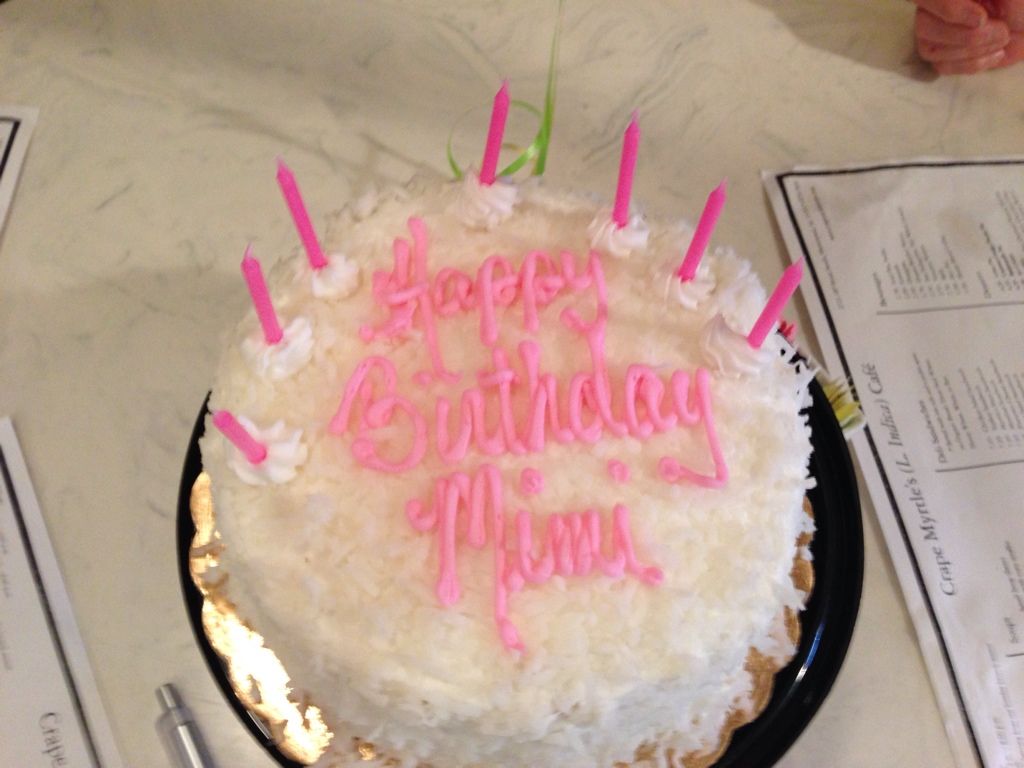 Yummy cake from Savages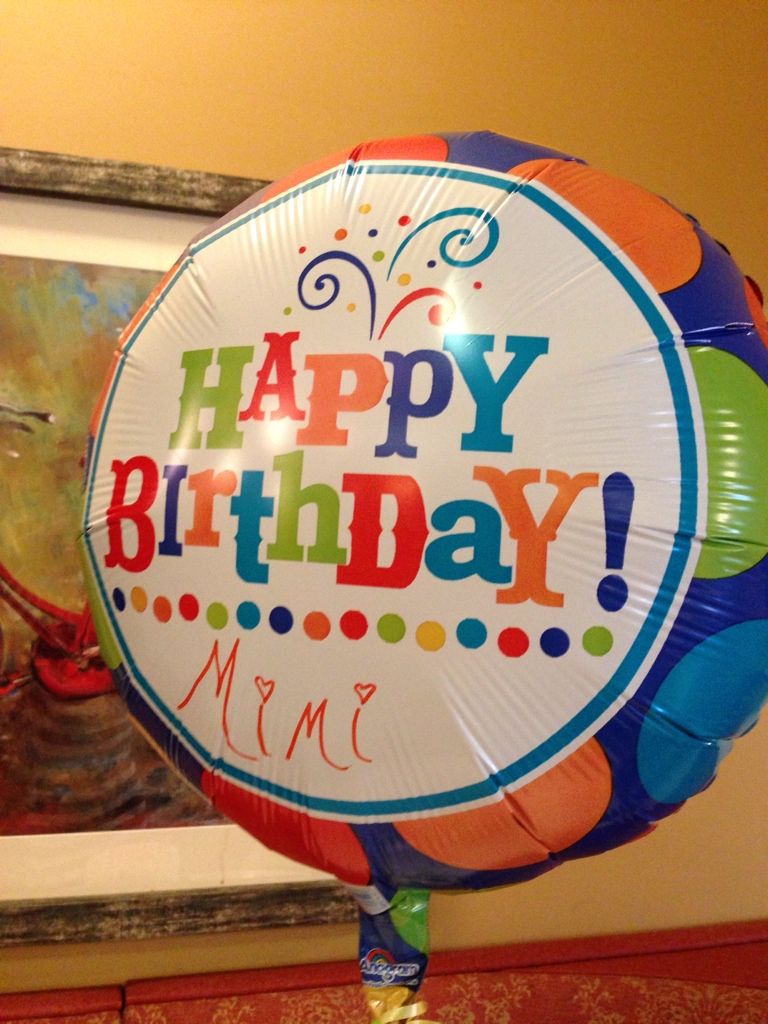 Too cute
Maybe the most fun part was listening to Ashley tell all about her wedding plans! I have to admit that I am totally jealous of her right now! I LOVED planning my wedding, getting new dresses, have parties, getting presents, being a bride! There is nothing like it in the world!! I know she is going to have a fantastic year getting to do all things "bride to be". That night after Mass we went to Julie and Lance's for the Smith's Famous Fluffy Pancakes. MY OH MY were they incredible!!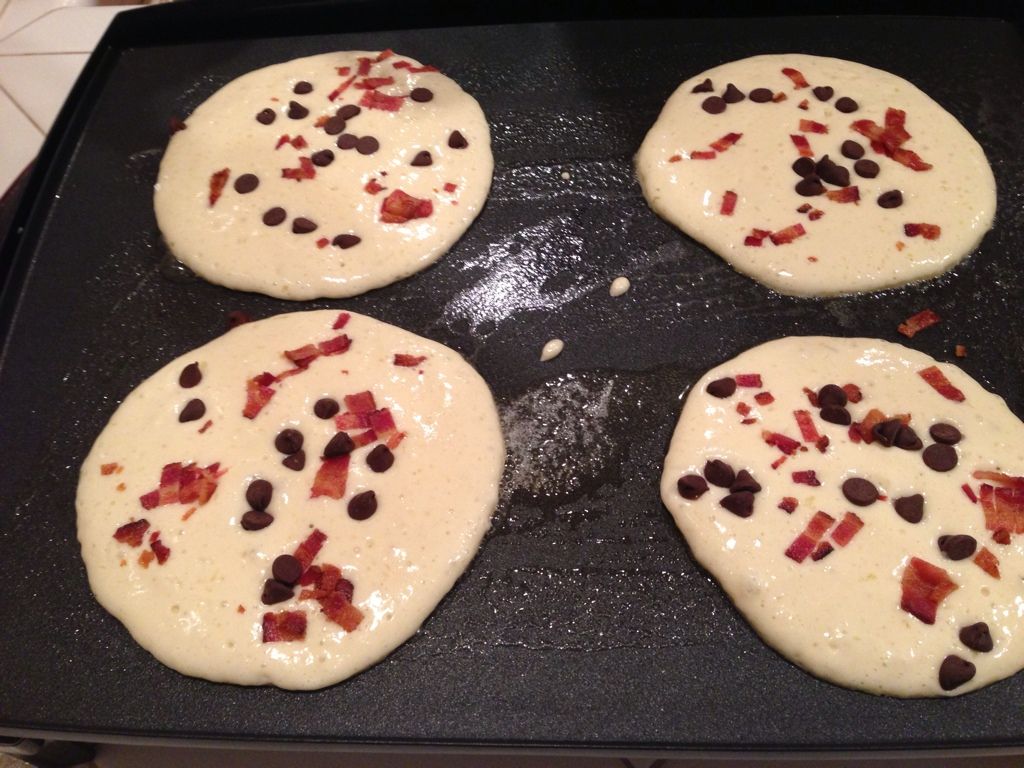 Yes, those are bacon and chocolate chip pancakes!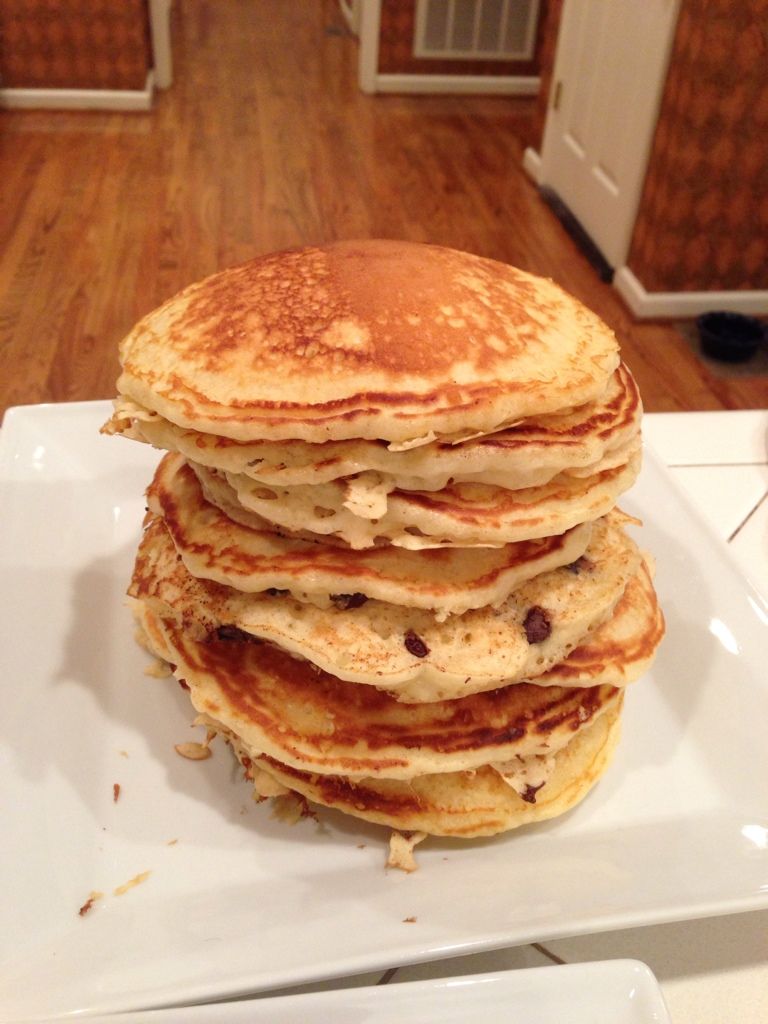 Nothing short about this stack!
Yes please!!
On Sunday we went to Birmingham with the Smiths to do a few errands and finished the evening at my parents' house to watch the Super Bowl. Davis and Megumi came and so did Mrs. Joy. Everyone brought a snack to share so it was really a fun football party. I was so excited about my feta dip but was less over joyed about the result--boo!! We don't really care much about NFL but we can appreciate a good football game and a reason to eat party foods! We all were pulling for the Ravens because 2 Alabama players (Terrence Cody and Courtney Upshaw) are on the team. Last year Courtney won the National Championship with Alabama in the Super Dome and yesterday he won the Super Bowl in the same place. To me, that is pretty cool!! That's about all I have to report from the weekend. Why do my posts always end up being about what we ate?? :)
Quinoa with Spinach and Goat Cheese
1/4 cup quinoa
3 tablespoons olive oil
2 tablespoons raw sunflower seeds (I used almonds-yum)
2 cloves garlic, minced
1/2 cup fresh spinach leaves
2 teaspoons lemon juice
1/3 cup grated gouda goat cheese (I used 4 oz regular goat cheese)