Forrest and I have never really been too into Valentine's Day. Now don't get me wrong, I'm not one of those who bashes the day or anything, I mean come on, who can have a problem with a day of giving gifts and candy??? However, since our birthdays are right before (Forrest) and right after (Me) Christmas, Valentine's kind of sneaks up on us and by that time we are over buying gifts and the whole 9 yards.
We did decide that we would spend our Valentine's Day evening at the movies. We had both been wanting to check Silver Linings Playbook off of our Oscar's movie list so Valentine's day sort of gave us a reason to go during the week. I secretly had Forrest a little present and didn't think he would get me anything, but he showed up after work with the most beautiful pot of live purple tulips!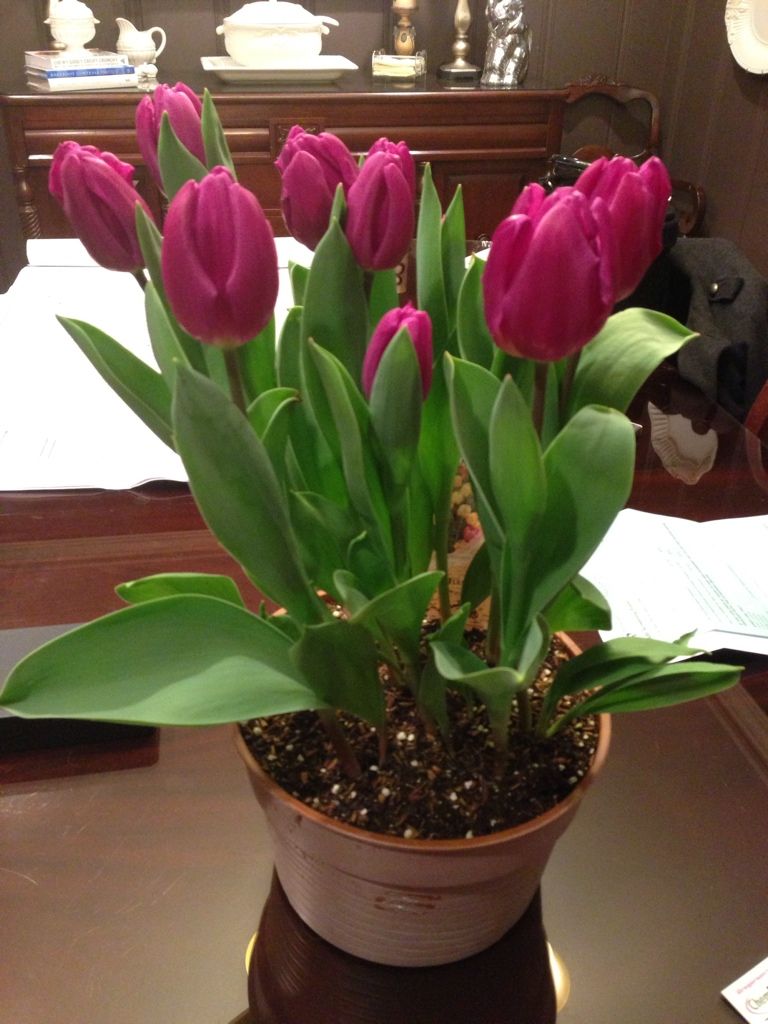 Aren't they lovely??? I hope I can keep them alive!
Forrest LOVED this print from Kari at Pop Doggie. She can personalize your print with your breed and dog's name! She rocks--please go check her out!!!
After present time we went to the movies. I REALLY liked SLP! I am a big fan of both Bradley Cooper and Jennifer Lawrence and they were really excellent in this movie. It included 2 of my favorite things, football and dancing, so I really got into that part, and I honestly thought it did a good job of showing the challenges that families face when they are dealing with mental health. Overall, great movie experience with my Valentine!
LOVE these actors--aren't they versatile? I'll be cheering them on at the Oscar's at the end of the month!
Once we got home, we cleaned! Hooray--doesn't that sound like Valentine's fun? When we are busy we just come home and drop stuff where ever and it sits there until we find time to put it away, and yesterday we just happened to have some time! Nothing makes me calmer than a clean house--seriously.
I do need to admit that the only time I freaked or got worked up about Valentine's day at all this year, or any year for that matter, was this week at book club. The moms of the group were talking about how they were hard at work making all of these impressive sounding Valentine's and I literally started hyperventilating. These mommas don't play! I'm talking individually dipped marshmallow pops, candy grams, printed tags, OMG. Whatever happened to the good old days of going to Walmart and picking out your favorite licensed character Valentine's?? I had no idea that people were so in to this now! I mean, I see cute valentine's pinterest and everything but I guess I didn't really think it through. Welcome to 2013 Catherine! I'm glad to know that these mom's will be there telling me what I need to do if I have children that have to bring fancy Valentines to school! Is it wrong to hire someone to do your kids Valentine's??? Hmmmmm.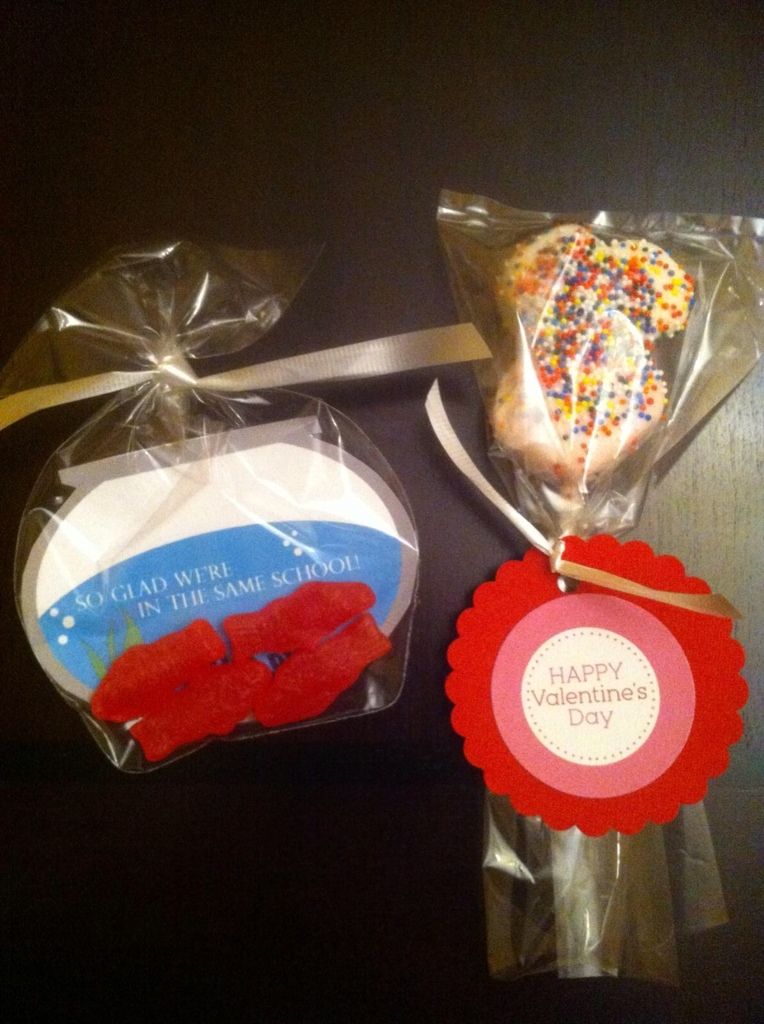 My friend Natalie sent her kids to school with these as Valentine's gifts. I'm super impressed.
I leave you with the following picture representing our Valentine's day in 2008, which, if you are doing the math, was 5 years ago! Whoa--time flies.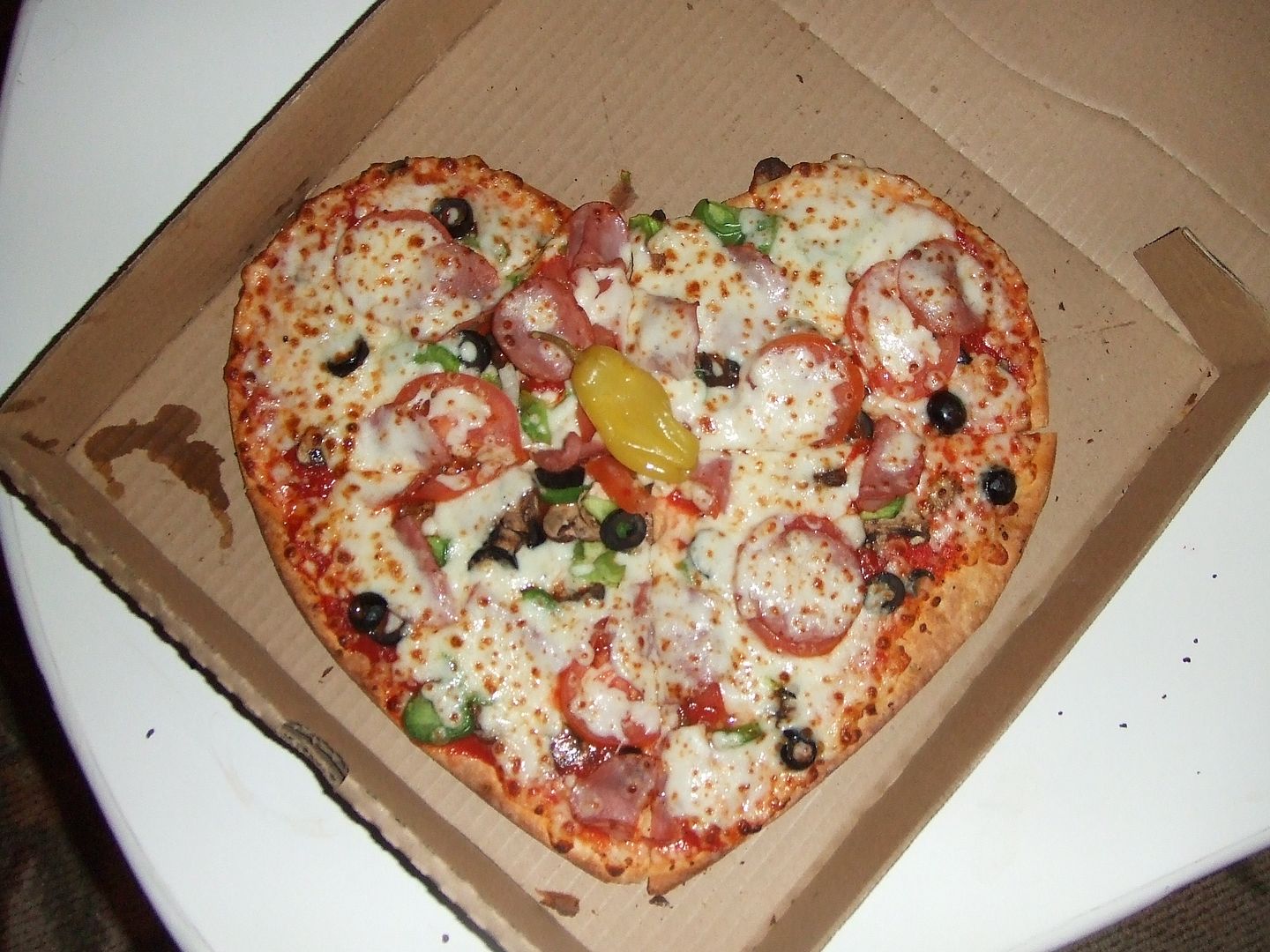 Love at first bite!!!
(Not really--we had already been dating for 6 years at this point, we just both really love pizza!)