So today I'm linking up with Erin at
Living in Yellow
for her Blog Crush Party. What a great way to "date" around and meet new blogs!! Erin is AWESOME so if you haven't checked out her blog, you are really missing out!
I need to start out by saying that I read a LOT of blogs and have made some really great blogging "buddies". I could list SO many girls and I hate to leave anyone off, but I guess you gotta cut somewhere!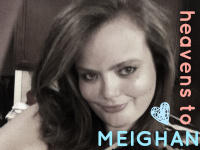 Ok, this is more than a crush, it is a full on relationship. I was Meighan's very first sponsor and from that very first email, we became "im-blog-separable". I'm talking emails, tweets, comments, you name it, we've done it. Since she only lives an hour away we are currently planning our first real "date". I'm hoping that this isn't a Manti Teo situation and that Meighan is actually a real person, even though she seems too good to be true. Haven't checked her out yet? DO IT NOW!! You won't be sorry!
I'm cheating on this one because I actually know Lauren. Like, went to high school with her, was a bridesmaid in her wedding, was there at the hospital on the day she had her first baby, etc. Lauren not only runs an excellent blog but she also is an excellent person and friend. I have been reading her blog since day 1 but I'm experiencing some new found butterflies for it because she just found out she is expecting TWINS and I am SO looking forward to reading all about her experiences. She doesn't have what I would term a "mommy blog", but more of a "life" blog. I really enjoy that because I really can't relate to anything purely "mommy" since I'm not one, so I really give her props for making her blog accessible to all kinds of women.
These are the sweet B-law-ggers that I have teamed up with for the Legally Blogging series I have been hosting on Tuesdays. Jackie is an attorney in PA and is really into design and home decor/reno; while Allison is a law student in CANADA and posts all of these amazing pics of the snow that almost make me want to go there--almost. They have been so sweet and supportive and have been terrific to work with on our series! Are you a lawyer/law student that wants to be featured on Legally Blogging? Email me and we will hook you up!
One day I got a sweet comment on a post from Bonnie and she even followed my blog. What a doll! I mean, I have no idea how she even found my blog! Then I emailed her and she gave me tons of advice. She took time out of her busy day to talk to me and I can't tell you how impressed I was with that. Her blog is adorable and if you haven't checked her out yet you definitely should! Thanks Bonnie--you are the best!