Last night I had a blast hosting book club! I LOVE LOVE LOVE my book club! Sweet girlfriends, food, wine? What's not to get excited about? Notice I didn't say "book discussion". At first we really tried to talk about the book but now we just talk about everything else! We do still assign a new book each month and some girls read it (me!) and some girls don't, but it's still a good time. It has become a night that is less about the book and more about making friends. Book club is really how I started to make girlfriends in town and I credit it with saving me from the funk I was in. When I moved back to my home town I really thought it would be easy to make friends but it wasn't as I expected and I was kind of depressed about my lack of posse! I had my husband and parents, but a girl needs girlfriends, you know! When I was invited to join this book club I was THRILLED and I remember planning my outfit for days and trying to read the book over a weekend so I'd fit it. When I realized it was much more about making friends than reading comprehension I was overjoyed--not that I didn't want to read (I am the nerd that ALWAYS reads the book for book club) but because I was more interested at that time about making friends! I think that is why book club is so important to me and why I always am inviting new people to join--the more friends, the merrier!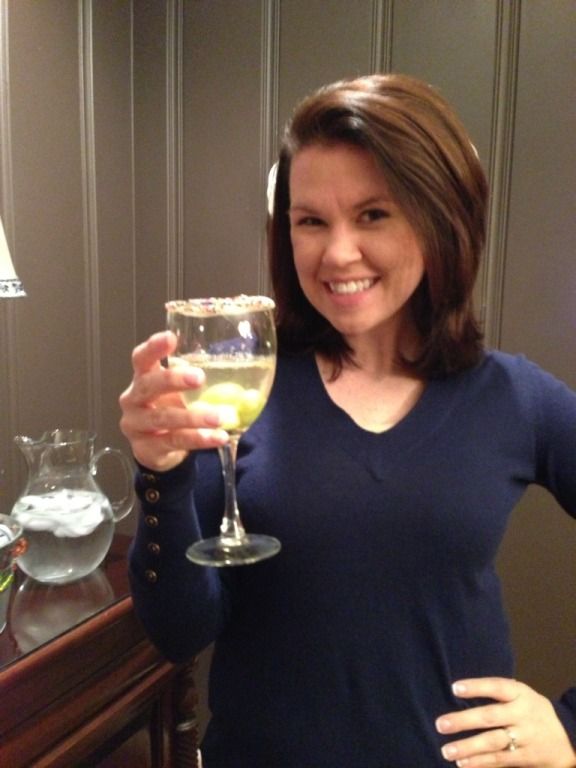 My sweet friend Farrah enjoying some deliciousness at book club last night.
In the spirit of all things book club, today I'm linking up with sweet
Bonnie
for
her
book club (see, I'm all about making new friends!). When I "met" Bonnie I was thrilled that she had a book club and even more thrilled that many books from her list were already on the list that my book club is using, so I'll be able to participate several times this year! Bonnie gave a really in depth review on her blog, but mine is going to be a little less scholarly (Bonnie is an English teacher, for crying out loud) and a lot more "fan" review!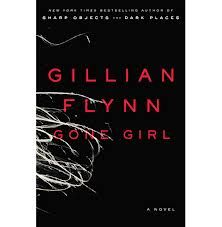 Ok, first of all, I loved this book! It was definitely different from anything I have ever read. I started reading it while Forrest was in Colorado and I was home alone--bad idea. It wasn't scary, just suspenseful, and as one prone to bad dreams, I had to stop until he came home! I also exclaimed out loud several times during the reading of this book. Poor Forrest would be drifting off to sleep and I'd scream "OH MY GOSH" or "I KNOW SHE DIDN"T". Needless to say he got a total recap of the entire book. The book has several twists and turns and I honestly didn't see any of them coming. The writing is really good at making you think everything is one way and then pulling the rug out from under you. It's no Shakespeare, but that's what makes you get lulled into thinking everything is find and dandy and then BAM! You are tricked. I think any writer that can make my heart race is worth her salt, and my heart was definitely at a full sprint during this book. I hate spoilers so this is really all that I can say without giving anything away. I will say that in the end, I was disappointed in the characters. Go check it out for yourself and see if you agree. I don't know any other way to end the story, but I didn't think it would go down the way that it did. Also, I'm still worried about Bleeker the cat. I never got any closure on him and would really appreciate the writer letting me know that he is ok. Weird, yes!
I give this book a 5 out of 5 and will definitely be downloading Gillian Flynn's other books asap! Have you read Gone Girl yet? If so, what did you think???