Last Thursday Farrah and I joined forces again to decorate a table for Girlfriend Gala. The gala is a giant party for women to benefit our local United Way's Success by 6 program, which puts books into the homes of children in their campaign for literacy. There is always an overall theme for the night and then each table decorator chooses their own table theme. You may remember that our first year to decorate was a Las Vega theme and our table was "
Tinis and Tiaras
" and last year was a jungle theme and we did "
King of the Jungle
" with elephants (Roll Tide, of course). This year the theme was Boots, Buckles, Bling, and Best Friends--a Western theme. Nothing about Farrah and I equals "western" so we went with "southern" and did a southern tea party. As usual, I come up with the idea, and by "come up with: I mean I literally dream them--that makes me crazy, I'm aware. This year our table was "Southern Hospitali-TEA" and I knew I wanted the gifts for each of our girlfriends to be antique tea cups, which I found for a STEAL last May. However, that is usually as far as I get when it comes to the table design. Farrah is the creative mind and she always takes my 1 sentence idea and turns it into something beautiful! I am good at execution, but creativity, not so much. That is why Farrah and I make the very best team!! Love you girlfriend (although I kind of HATE her right now because she is in VEGAS being warm and I'm freezing despite the fact that I am in Alabama--no fair). Anyway, the night was a smashing success, raising over $67,000 for Success by 6! WOW! That's a lot of money for books! We as usual had a fantastic time with all of our girlfriends and are looking forward to next year's gala already! The main theme is "Fairy Tale, Dreams, and Magical Things". I have already had my "theme dream" and have in idea but I'm not committed to it, although I have Farrah's design wheels turning already. I'd love for you all to comment with any suggestions!!
Isn't it pretty! We did white cloths with lavender accents and chair ties. We had magnolia and daffodils for that perfect Southern feel! Each place setting had a silver charger with a tiny chair place card holder and lavender napkin. Of course each of our girlfriends got a gift, which was an antique tea cup! We had a bistro table with a tea party set on top and for a little extra fun we sprinkled split peas on the table!
We decorated the tea party table with my grandmother's antique tea set and some other pieces that my mom had. Farrah added the antique books!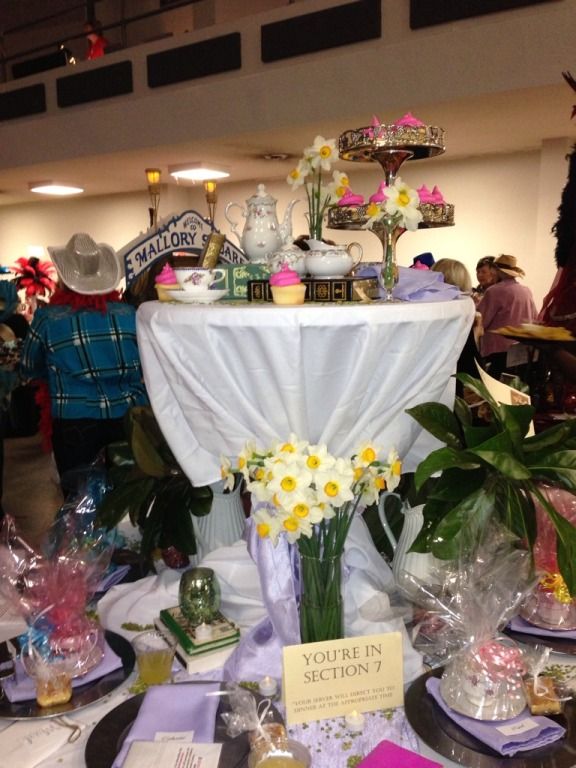 That night, we added pink cupcakes covered in pearls to the table, because who has tea with out treats? Each of our girlfriends got to take one home when the night was over!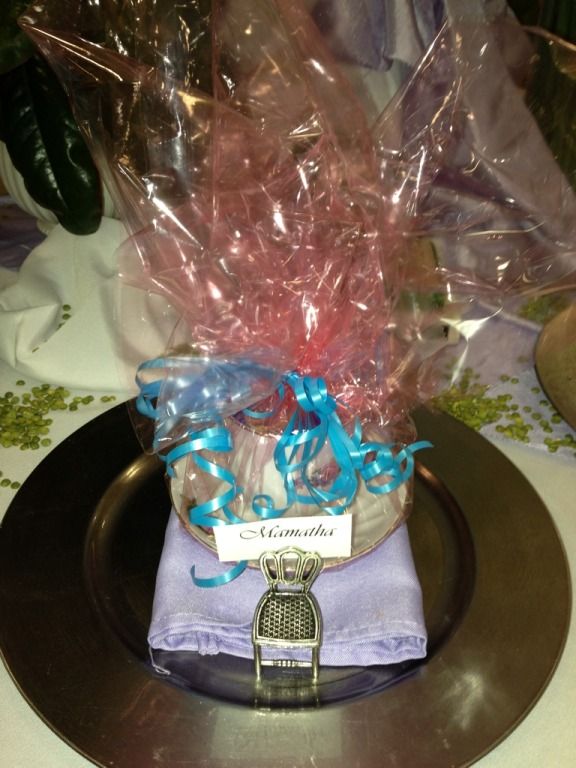 Place setting
My sweet girlfriend Mamatha! This was her first gala and she LOVED it! Funny story about this pic. When we checked it I thought she said "Do I look brown?" and I said "YES! You look totally brown!!!" She had actually asked if she looked drunk (meaning were her eyes closed--she wasn't drunk). She was like "Catherine, I'm always brown!" Too funny!!
This is my friend and colleague Jody. Men are not invited to the gala, except they are allowed to be waiters! This year they were appropriately dressed in their western wear!
Farrah and I showing off our spot on the decorators board. It is kind of a big deal to be a decorator and we are so honored to get to do it!
I LOVE that Jenny comes back to visit for Girlfriend Gala every year! I miss her so much!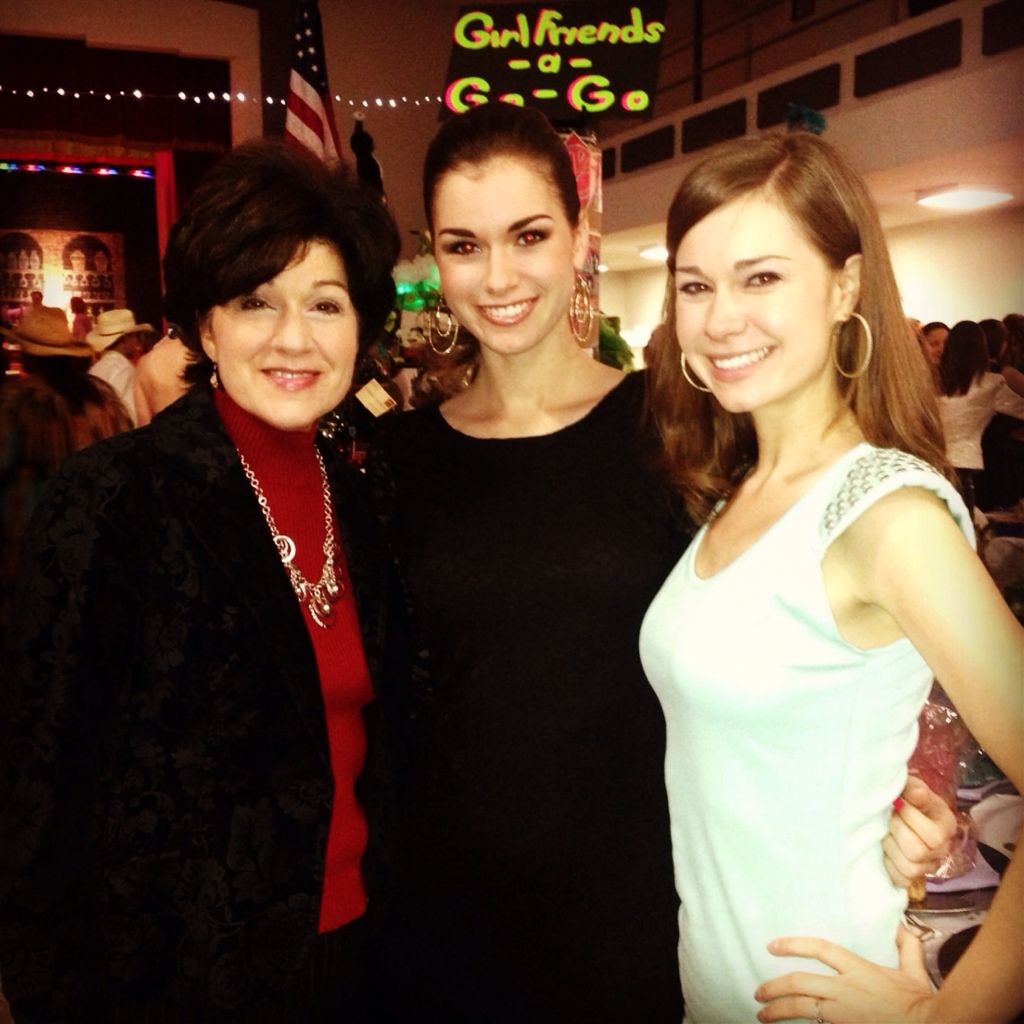 My original girlfriends, Mom and MMM, my sissy!
Lots of girlfriends gala-ing!!
Doesn't that look like fun!!!?? Don't forget to leave a comment with your table suggestion for the over all theme "Fairy Tales, Dreams, and Magical Things"!!!