Last year Forrest and I were honored as new members of the Highlanders Ball. Unfortunately, the dance was during Forrest's spring break and so he was skiing while I was being presented at the party along. This year I was really excited that he could actually go! We started the night with dinner at Justin and Farrah's--they actually fed me twice that day--once for dinner and once when I kinda almost passed out in their yard after my run. Next, it was off to the dance. This is one of the more fun dance clubs in town because they have a great "dancy" band. PLUS, lots of our friends are members so it is a great night of fun! I literally danced for 4 hours straight, and let me tell you it was some good dancing too! When the band (who was amazing) took a break they had an ipod hooked up playing "dance" music. I learned to wobble, which was pretty exciting, and one girl was dancing so much she had a wardrobe malfunction! What a night!!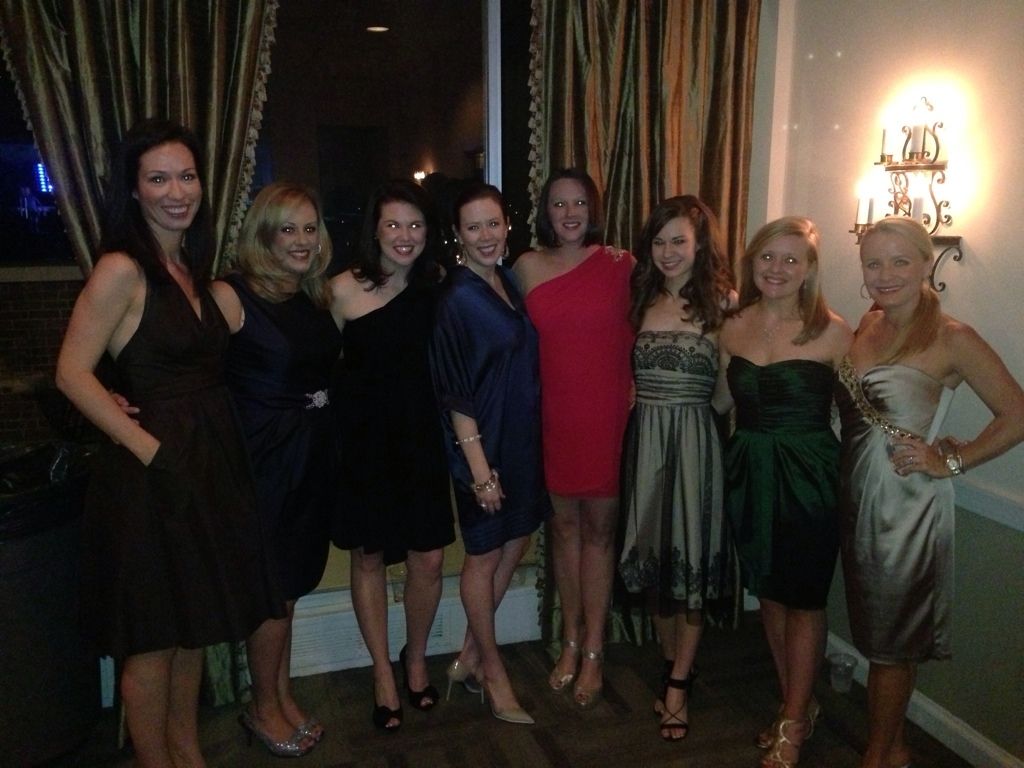 I loved dancing the night away with these sweet girls! It got so serious, we all pulled out our flip flops!!
Kate, Kellym Farrah, Alie, Kelli, Me, Julie, Kelly
(yes, that's 3 Kellys)
The fun part about Highlanders is that the male members wear kilts! Forrest's didn't arrive in time so he just wore his tux pants. Here he is modeling a table cloth!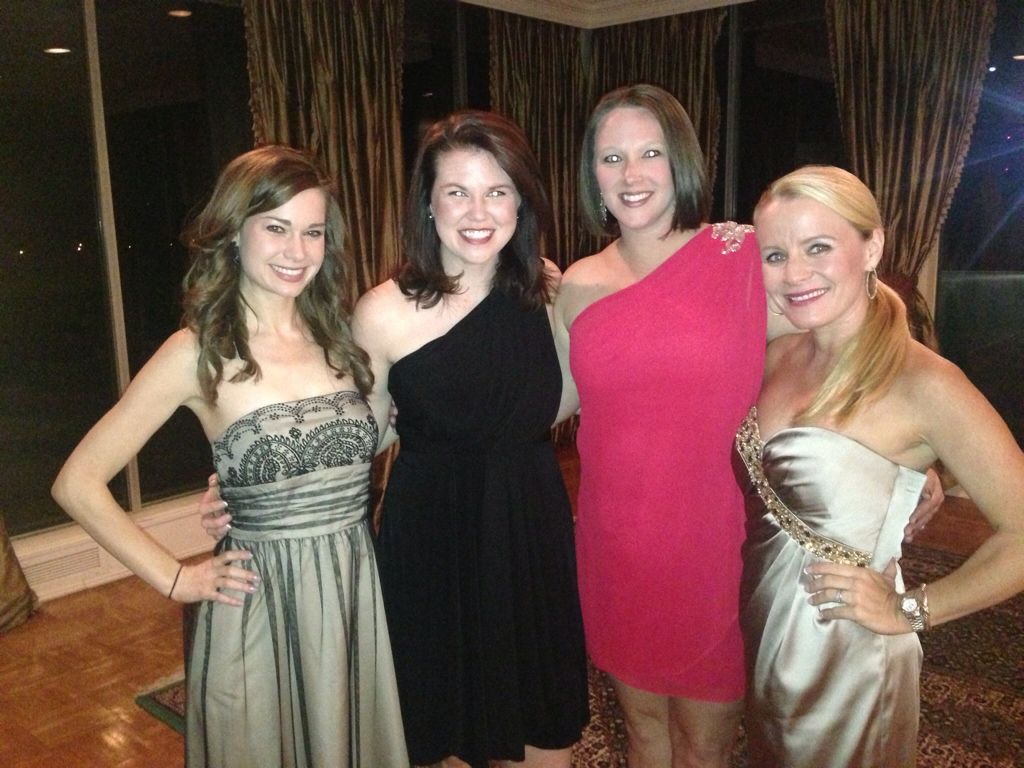 This is before the 4 hours of dancing. There are no after pics. For a reason.
ALSO I've teamed up with these lovely ladies to bring you a giveaway! Thanks
Meighan
for setting all of this up and for being an amazing blogger to sponsor! Are any of you bloggers out there wanting a new blog to sponsor? Well Meighan is your girl! She is on top of EVERYTHING and will give you the royal treatment!
Please make sure you complete all the entries in order to win! Good Luck!!
as told by Kendahl
Keeping Up With The Cyperts
Heavens to Meighan
Bailey Dailies
Her & Nicole
a Rafflecopter giveaway