Sorry that this post is a day late. I have been crazy busy this week and just didn't have time to get all of my pictures snapped. Hope you will forgive the tardiness! First, this week I'm loving the SUN!! We only had one day of rain this week and even though it was a little chilly, we had full sunshine! Yipee!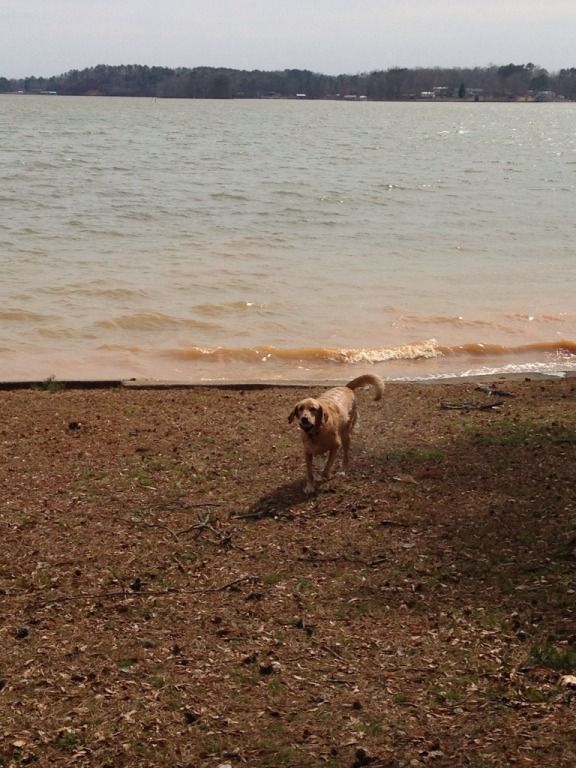 Sonny loves the sun too! Come on summer!!
Second, I'm loving DAY LIGHT SAVINGS! Forrest hates day light savings in general--he thinks we should spring back and fall forward so all of our days have the same amount of sunlight (would that happen, I don't know, but you are welcome to ask him about it). Of course, no one can really hate day light savings and we are already enjoying being able to run outside before dinner since it isn't pitch dark anymore! Yay!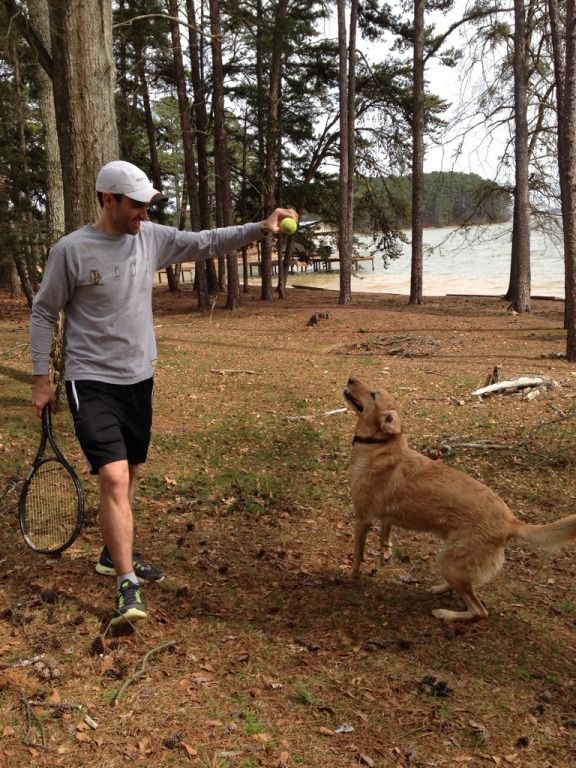 Playing outside til after 6 is so much fun!
Third, I'm loving my Easter decorations! I don't really decorate for holidays except for Christmas but these didn't take much time or effort and really look cute! I've been moving them around depending on what I have been hosting. Sorry for the sad looking pic--the lighting would not cooperate with me.
Fourth, I'm loving Pope Francis I. It's always a huge deal when a Pope is selected because it doesn't happen that often. Plus, it is a big deal. I had to drop of some stuff at the church on Wednesday (3/13/13) and when I went in I heard all of this squealing. I asked the secretary if a baby or puppy was there (the reasons most people squeal) and she said that the new Pope had been chosen and the nuns were there and were all excited. There are some nuns that come and work at the Catholic school and they also had been doing an errand at the church. Since I was with the priest and several nuns I figured I should probably hang around and watch the coverage with them. It was super exciting to watch them come out and introduce the new Pope and to hear him speak and to receive his blessing. It was truly humbling that his first act as Pope was to ask all of us to pray for him. I hope that he can be a true reformer and lead the church in the right direction.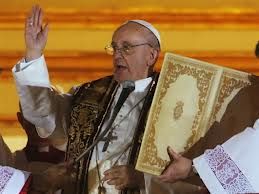 Lastly, but certainly not least, I'm loving Bloglovin'. Have you heard of this great site? It pulls all of your favorite blogs together so you can read new posts all in one place. This is especially wonderful since Google Reader is being discontinued! You can follow me on Bloglovin' simply by clicking the button below. Make sure you do it for this and all of your other favorite blogs!

What are YOU loving this week??