Hi friends! I have news!! The winner of the Calla Lilies necklace is SHARON from The Tiny Heart! Sharon please check your email girl!!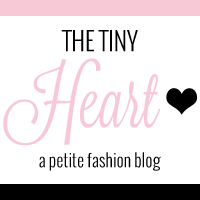 I think it is neat that she won because she is a fashion blogger. Please got show her some love!
Thank you to every that entered and I hope you will stick around to see what else is in store over here at Bailey Dailies!!
Also, I would LOVE it if you would jump on over to Bonnie's blog and enter her amazing giveaway AND please vote for me
HERE
! I would love you forever! I really would!!
Ok, so now a little story about me. As you know (or if you are new you don't know) I have been doing the couch to 5K program. I was very skeptical about running but for health reasons, I decided it was something I really needed to do for myself. I had heard couch to 5K was the best way to ease yourself into a running program and it really is! I just completed week 5 of the program-I'm nearly there! I am so proud of my progress--I went from running for 60 seconds at a time to running a solid 20 minutes (this week) in just 5 weeks. I also enjoy being able to run with Forrest and my friend Kelly and it is a great way to get outside and enjoy the sun! However, I have to admit that running makes me SO hungry! After a run I'm really tired and thirsty and don't feel like eating, but give me an hour and I am famished! Does this happen to anyone else? I know I'm trying to replenish my calories (I clearly miss the ones I burn) but seriously, I think take in more calories after a run than I burned. After the 20 minute victory I didn't even scoff at Forrest's suggestion that we try the new Doritos Locos Tacos (Cool Ranch flavor!) and I am not really a fast food kind of girl. Then I insisted we stop to buy crescent rolls so we could stuff them with meat and cheese left over from my antipasto kabobs from
Friday night
. Heaven I tell you, pure heaven. I could have eaten all 12 of those crescent rolls and I was STILL hungry when I went to bed and was hungry all day today. I am hoping all of this hunger means that my hard work is paying off and my running is doing my body good, Now I can stick to my Mediterranean diet plan (clearly I was OFF it this week) and hopefully my heart will be in good shape!
Ok, so hopefully I am not the only one running and then ruining it by binge eating and hour later. Right? Right?