On Saturday Forrest and I attending the wedding of his life long friend, Andrew, and his beautiful bride Krystal. It was at the Windmill at Wills Creek, which is out in the rural part of the county (not to far from Forrest's parents' home). I had never been to the venue and was very excited to see it, especially since it was such a gorgeous day! I was OVERWHELMED by the scenery. Rolling fields filled with rows and rows of muscadines, a pond sparkling in the afternoon sun, a courtyard strung with lights over the beautifully set tables, their cloths blowing gently in the breeze. The ceremony was held overslooking the pond, under an arch adorned with branches and flowers. Music filled the air, and even some llamas across the street had to stop and stare at the most romantic scene! Pictures in this case are worth a million words. Hope you enjoy a glimpse into our romantic night at Andrew and Krystal's wedding!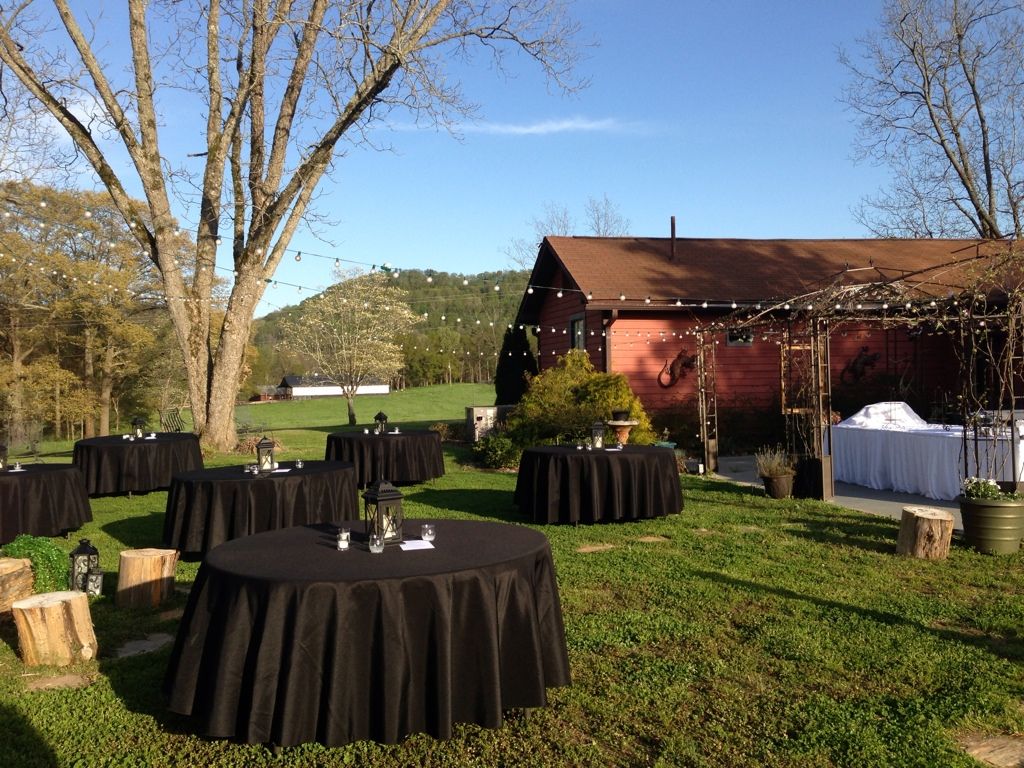 So simple, yet breathtaking! Imagine this at sunset, and then again at night with the lights turned on and music playing.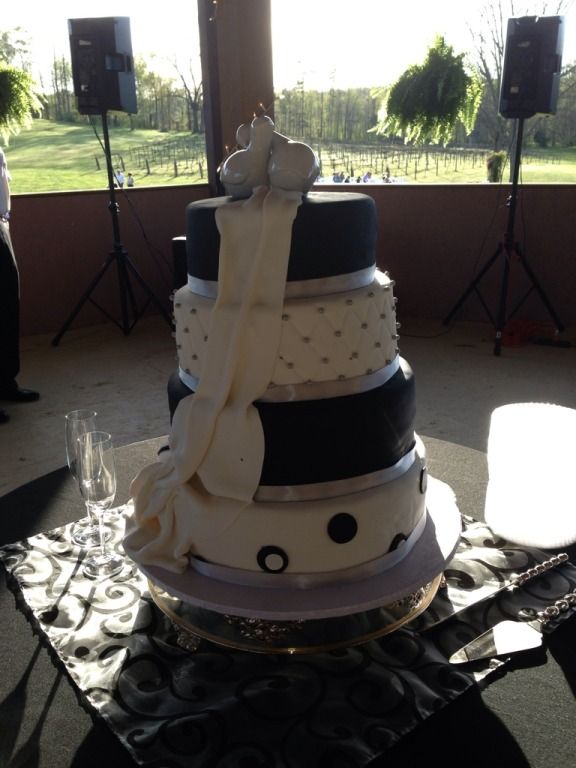 I LOVE wedding cake. My very favorite is plain old butter cream frosting and almond flavoring. Whenever I see fondant I'm a little sad because I want lots of frosting. Krystal and Drew surprised us all with this gorgeous cake! Not only were some layers chocolate cake and some white, the fondant was wrapped on top of a layer of butter cream! YUM!!
Again, simple and lovely. I adored the flowers on the arch.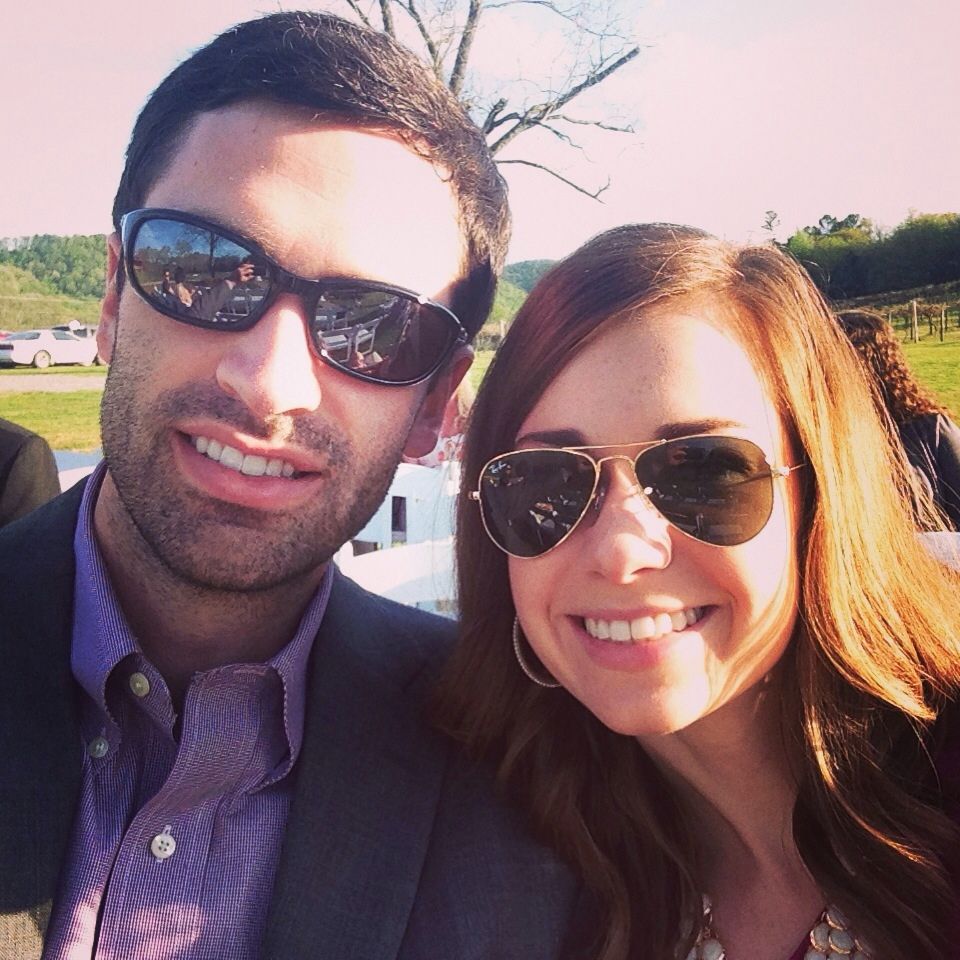 My wedding date! Can't believe we have almost been married for 4 years!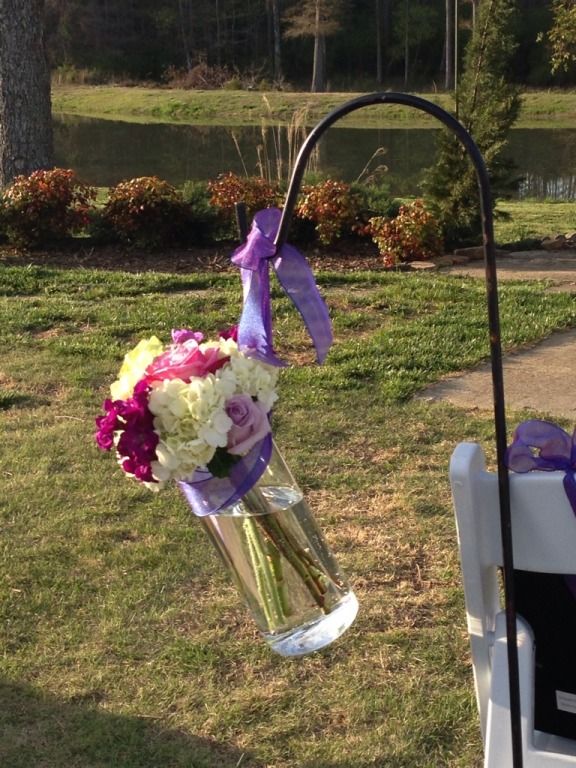 As a purple lover, Krystal's flowers were definitely my cup of tea. They are actually really similar to the ones at our wedding.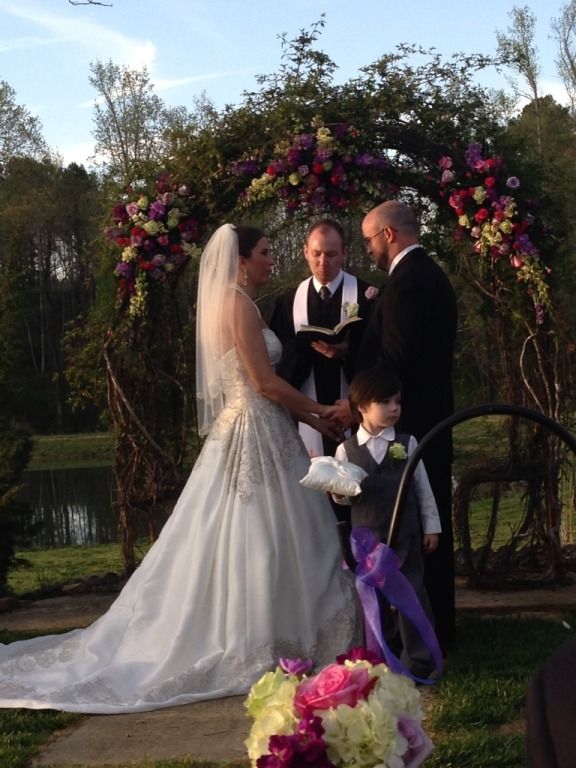 The ring bearer was the CUTEST thing ever! He really wanted to get involved and he took his job seriously.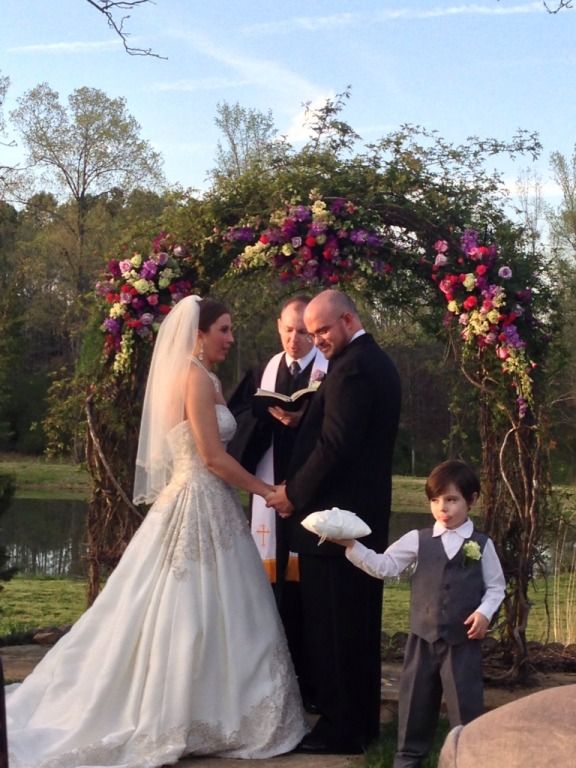 Maybe "seriously" was the wrong word for it.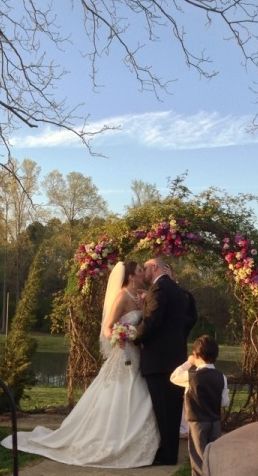 You may now kiss the bride!!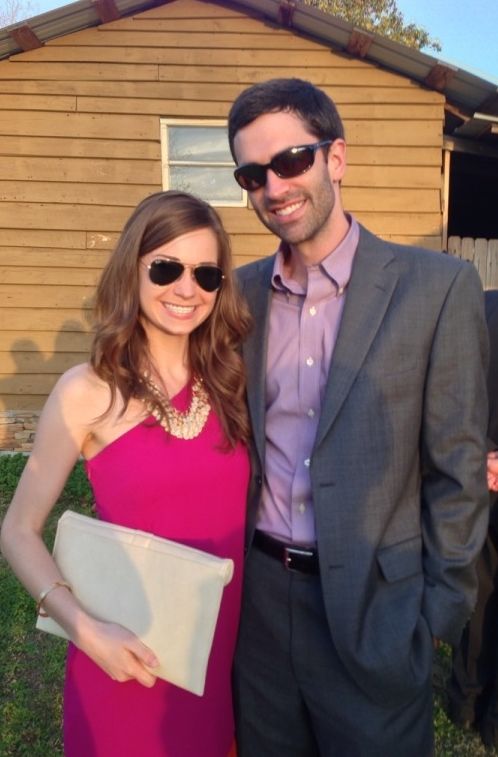 Another great shot of me and Forrest. I must say we were looking pretty nice that night!
Lance, Andrew, and Forrest, all fraternity brothers at UA!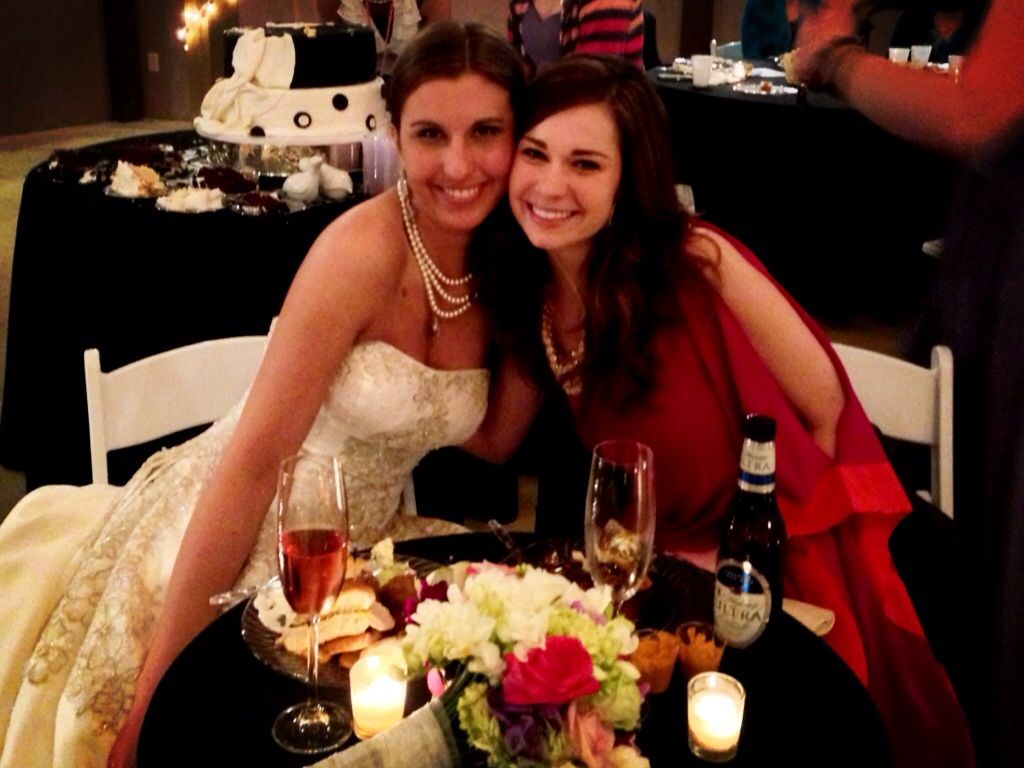 Sneaking a minute to take a quick pic with the bride! This was before the dancing began. I literally danced to every song. It was a great night!!
Don't forget to link up your weekends with Sami!