Hello and Happy Monday! Did everyone have a great weekend? Mine was all about birthdays! We started our celebrations on Friday night--Michelle was turning 30! I had been helping her sweet husband Ben plan a surprise for her for MONTHS and I really couldn't hold it in any longer! We all gathered at a local restaurant and waited for her to arrive. Ben's parents brought Daniel, Ben and Michelle's adorable little boy! He and Forrest played with his cool light up Buzz Lightyear and with Woody who talked. Kids toys are pretty fun, I have to admit! Daniel was SO proud of his mommy and kept running up to people saying "IT'S MOMMY'S BIRTHDAY!!" Finally, Michelle arrived!! Surprise!!
St. James Young Marrieds girls celebrating with the birthday babe!
Jenna, Me, Michelle, Emily, Diem
We had a great dinner complete with key lime pie, and of course, presents for the birthday girl!!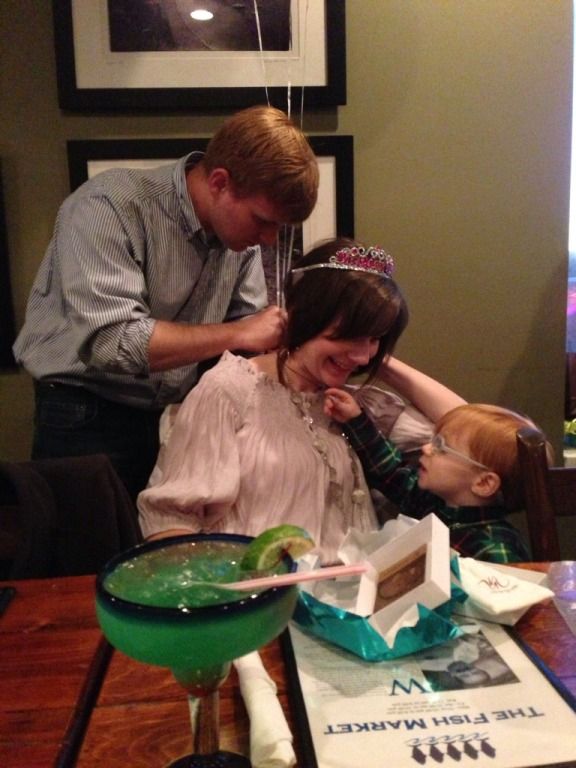 Ben and Daniel helping Michelle with her present from them--a gorgeous necklace!
On Saturday we were up and at'em for two birthday parties, both for 2 year olds. The sun was shining and even though it was chilly, it was a beautiful day! Our first party was for Henry at Noccalula Falls. Julie had the pavillion decorated so cute for the train themed party. I really enjoyed watching all the toddlers running around, chasing balloons, and thoroughly enjoying themselves!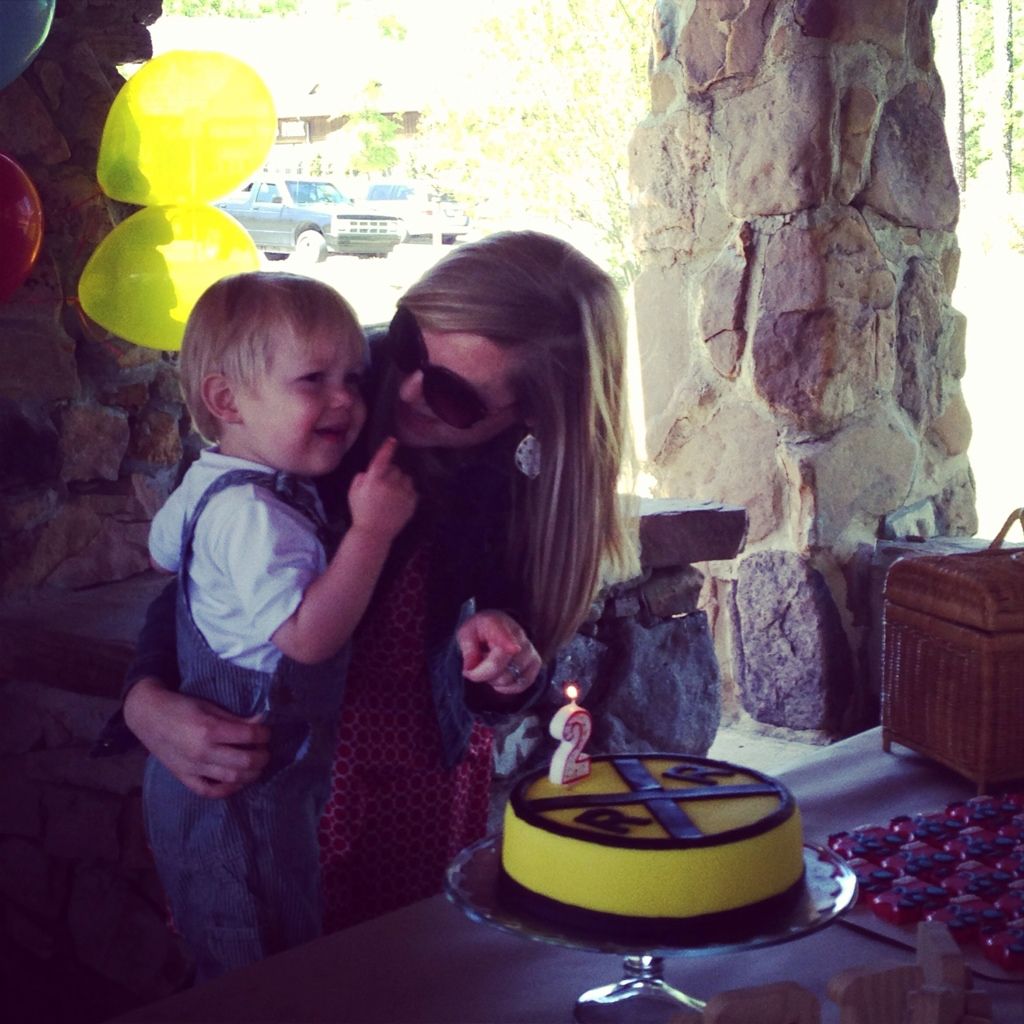 Happy Birthday to Henry!!
His cute smash cake!
Cookies for all the party guests!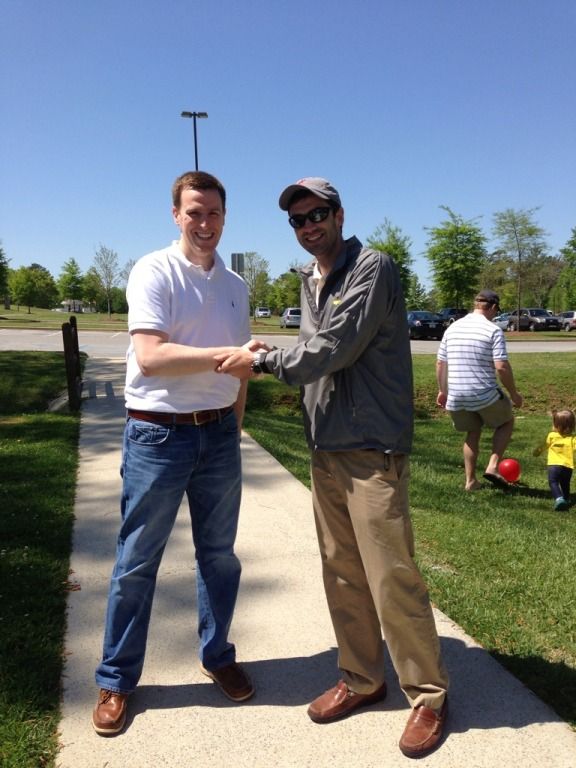 This is Forrest with our friend Paul, who is married to Claire and they have an adorable little boy and are expecting a baby girl this summer. Paul is a fan of Taco Bell, Waffle House, and Bailey Dailies. He was mentioning that he never makes the blog, so I wanted to make sure he had his day in the sun. Hi Paul!!
After singing to Henry we had to head to Hudson's birthday party. It was Bubble Guppies themed--what is that? I still have no idea. I know it is a tv show and I'm guessing it is about fish. Lauren and her mom really went all out with the fishy theme--everything was so cute!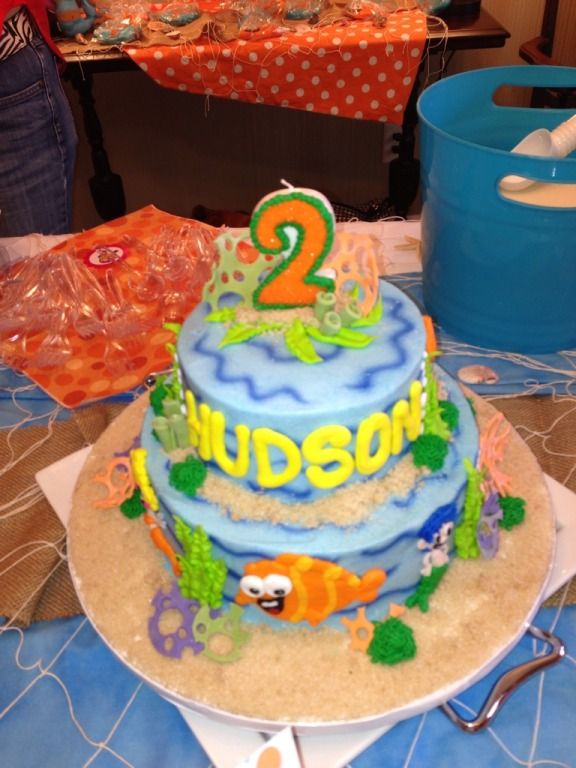 SUCH a cute cake! Delicious, too!!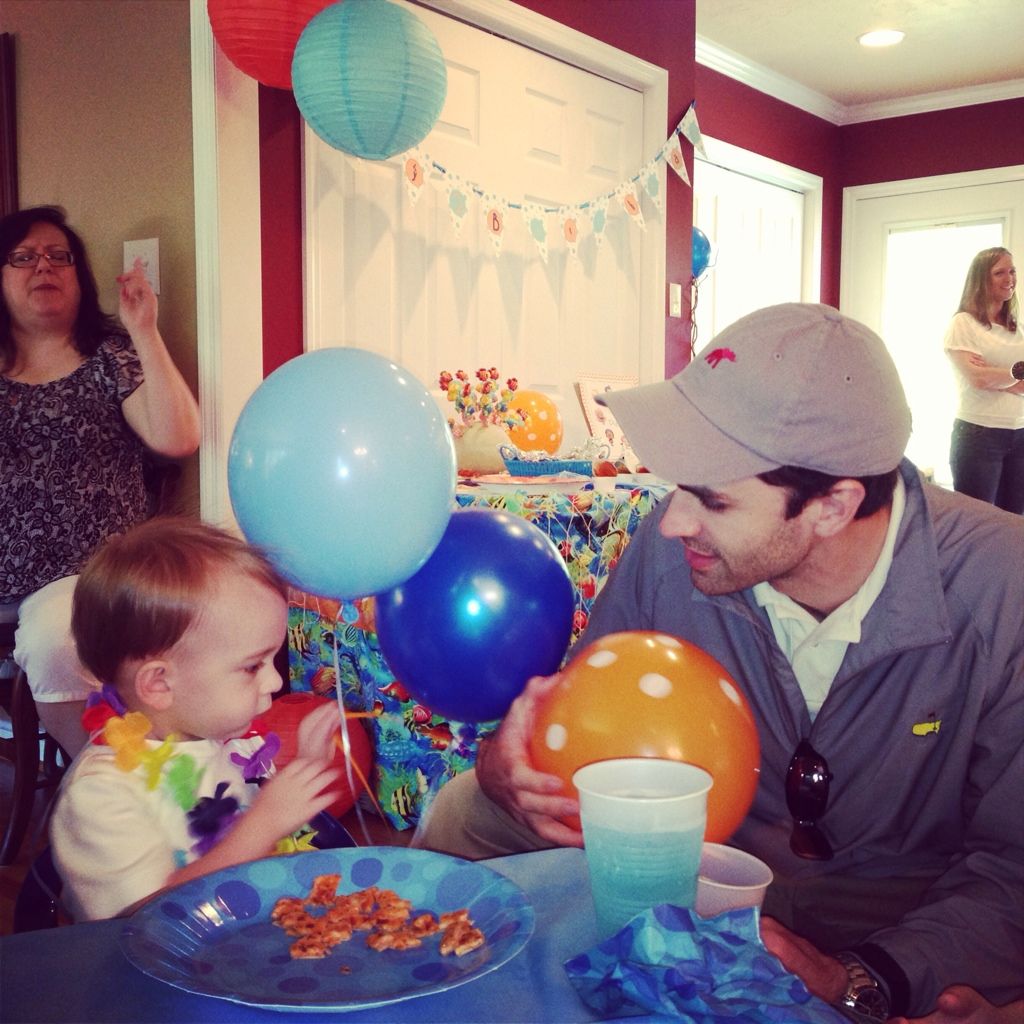 Forrest hanging out with Hudson. Hudson LOVES balloons and has about 4 tied to him in this pic. Also notice more cute party decor in the background!
Opening his present from us--a cute dish set with fish and turtles. Notice again the balloons he has tied to him! Sweet boy!
We ended the party with fun and frolicking in the bouncy house. Yes, by "we" I do mean me and Forrest, Joseph and Lauren, all the grown ups! Obviously I have no pictures since I was jumping but Lauren took several which I'm sure she will post. You can check them out on her blog
HERE
!!
We definitely learned a lot about kids birthdays this weekend and truly had a blast at each and every party! Have a great week, friends!!