White clothes!!
Easter in the South means the beginning of white clothes and seersucker season! I know most people don't adhere to the white rules any more but I still think they are a good rule of thumb to guide your wardrobe by. I celebrated by wearing my white pants to work the first day possible!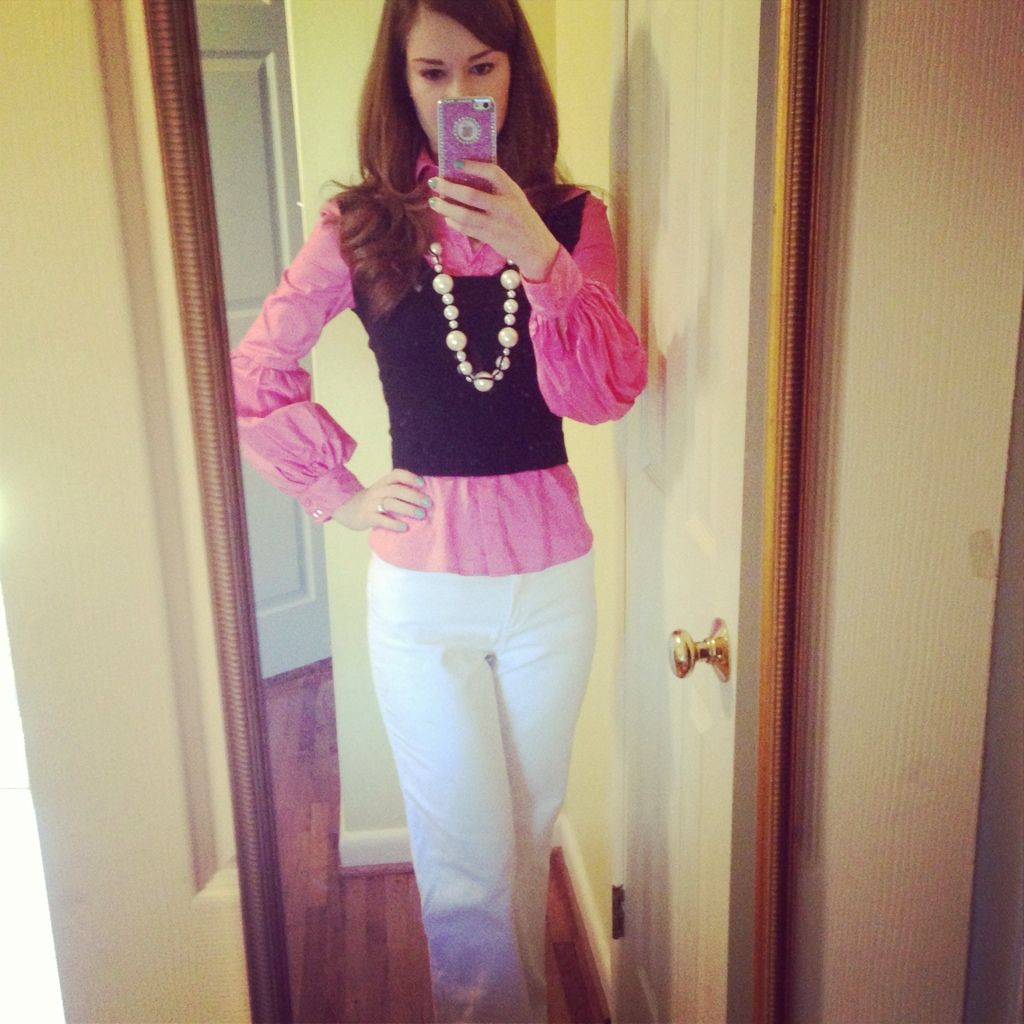 Essie Turquoise and Caicos
This is THE new color for spring, apparently and I"m LOVING it for real. Shannon was wearing it at dinner on Saturday and I was going on and on about how much I loved it and she luckily had it with her in her purse! I used all of my best manners while painting my nails at the dinner table, I promise. I even painted one for Daniel (not sure why he let me, but it did result in his bowling name being "Pretty Finger" later that night)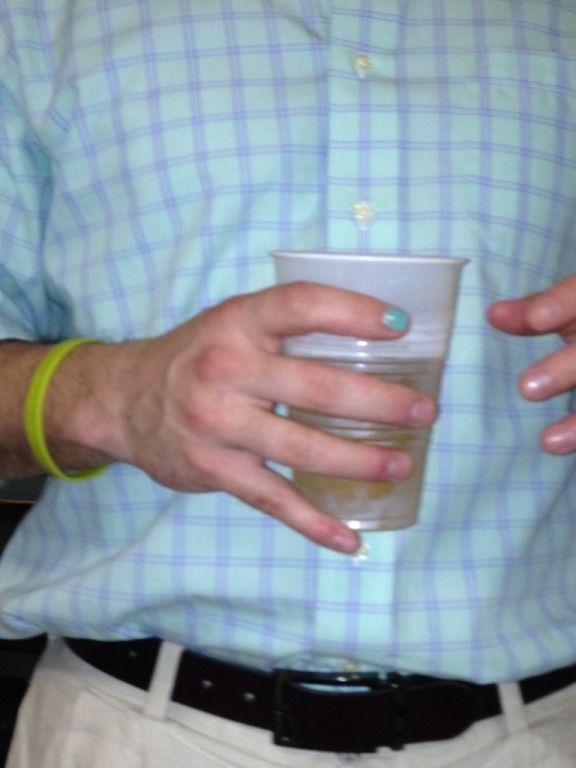 New Running Clothes!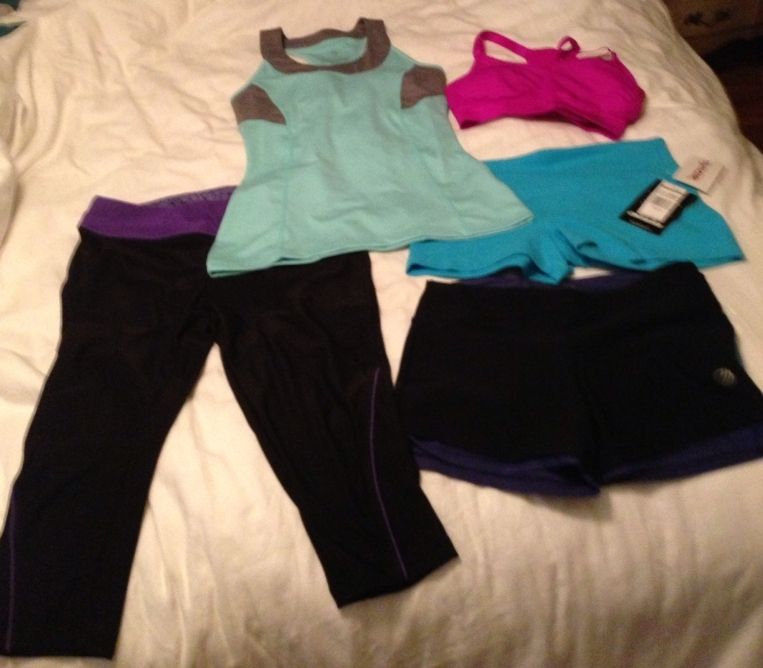 Yes this is a terrible pic but I was kind of embarrassed to be sitting my clothes out for a photo so I took it quickly! Now I'm embarrassed to post it. I'm pretty sure my new workout wardrobe is the reason why I was able to complete Couch to 5k this week--it gave me magical running powers! GO ME! 30 min of straight running! I honestly never thought I would be able to do it, but I was determined! Shout out to Forrest for running with me and telling me to "pump my legs like a linebacker" when we were going up hills. (My response "I DON"T KNOW WHAT THAT MEANS!!"--I've never been linebacker--I just know they hit people) Also shout out to Kelly for running with me too and for not telling me to act like a line backer and for being so encouraging!! Love you girl!!
MISS USA!!!!
We just found out this week that Miss USA will officially be held on June 16!!! I can't wait to cheer on my sister!! GO MISS ALABAMA USA!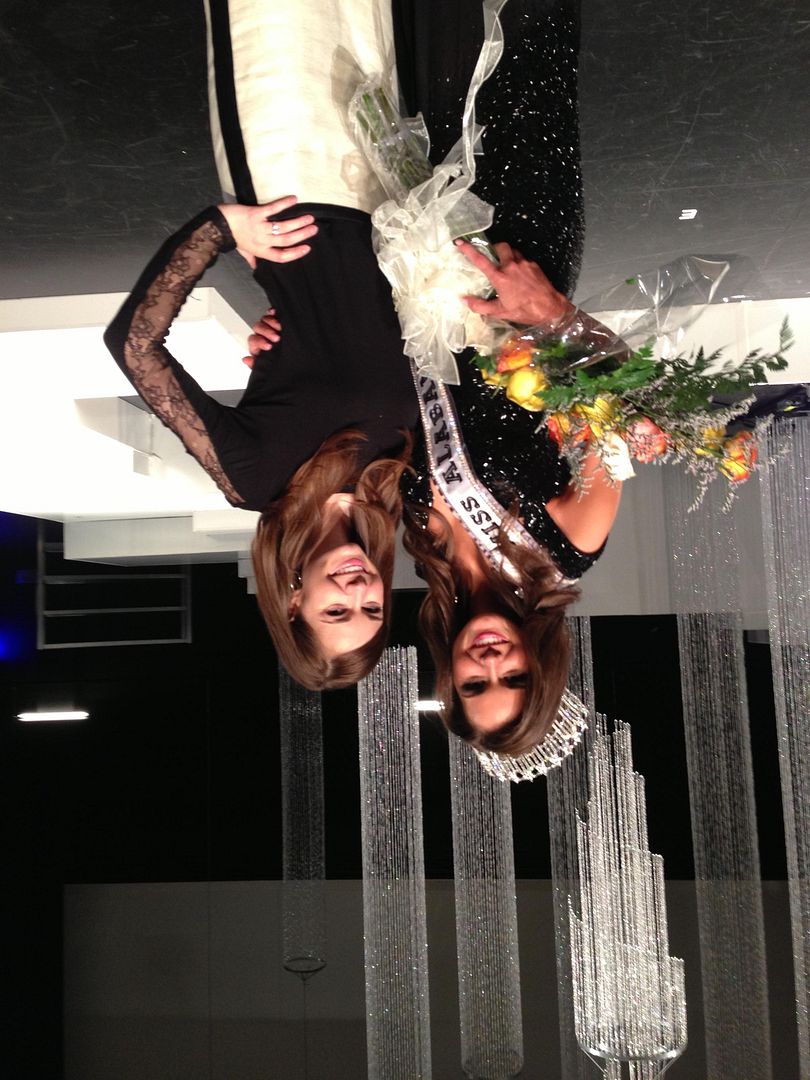 Yes this is like the 10th time I have posted this pic, but I'm just so dang proud!!!