WELCOME FRIDAY! I can't wait to get this weekend started--how about you?? Here are my favorite things from this week!
So on Wednesday I did a post about
Shannon's surprise shower
that we had at our supper club night. Well, one tiny detail that I left out of that post was that on Monday, little Oliver was born!! Silly scheduled post! Daniel called us Sunday night to say that Shannon was going to the hospital. Forrest helped out and stayed with Eloise (their daughter) on Monday morning while Shannon was in delivery and that evening, we got to meet the little man!
Shannon made this sweet wreath for her hospital room door and now it's on the front door of her house (her house is on my 5k route, actually, I'm not a stalker)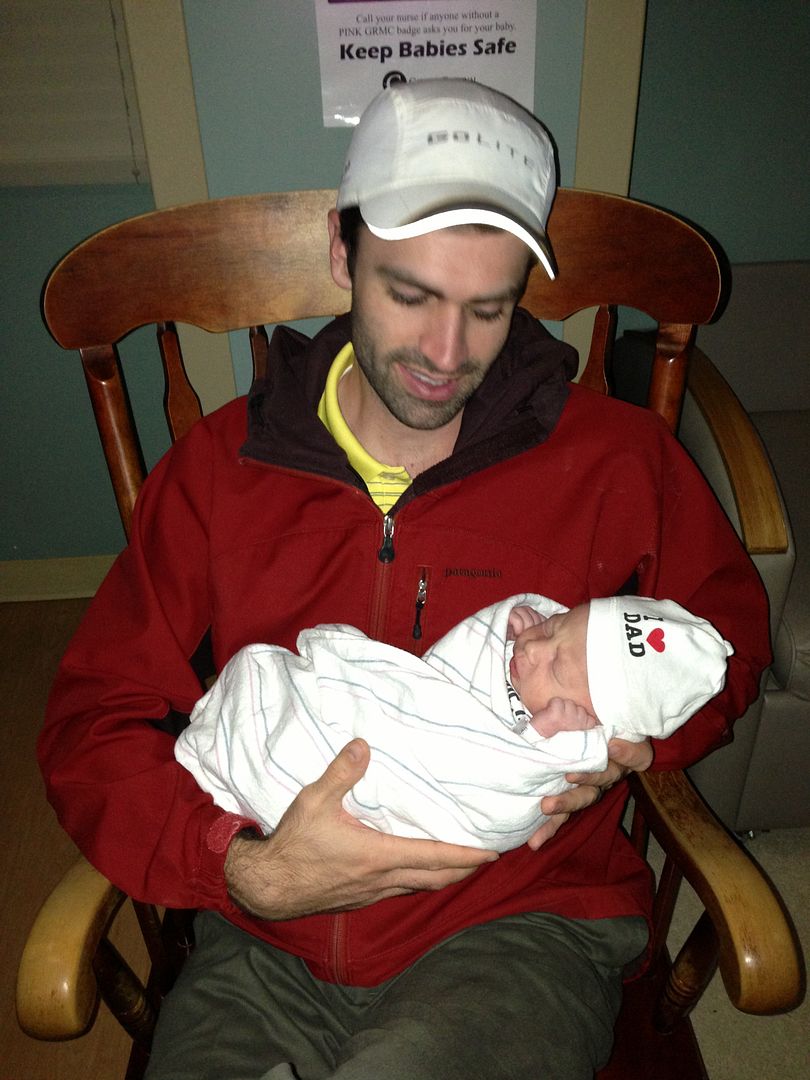 Forrest meeting baby Oliver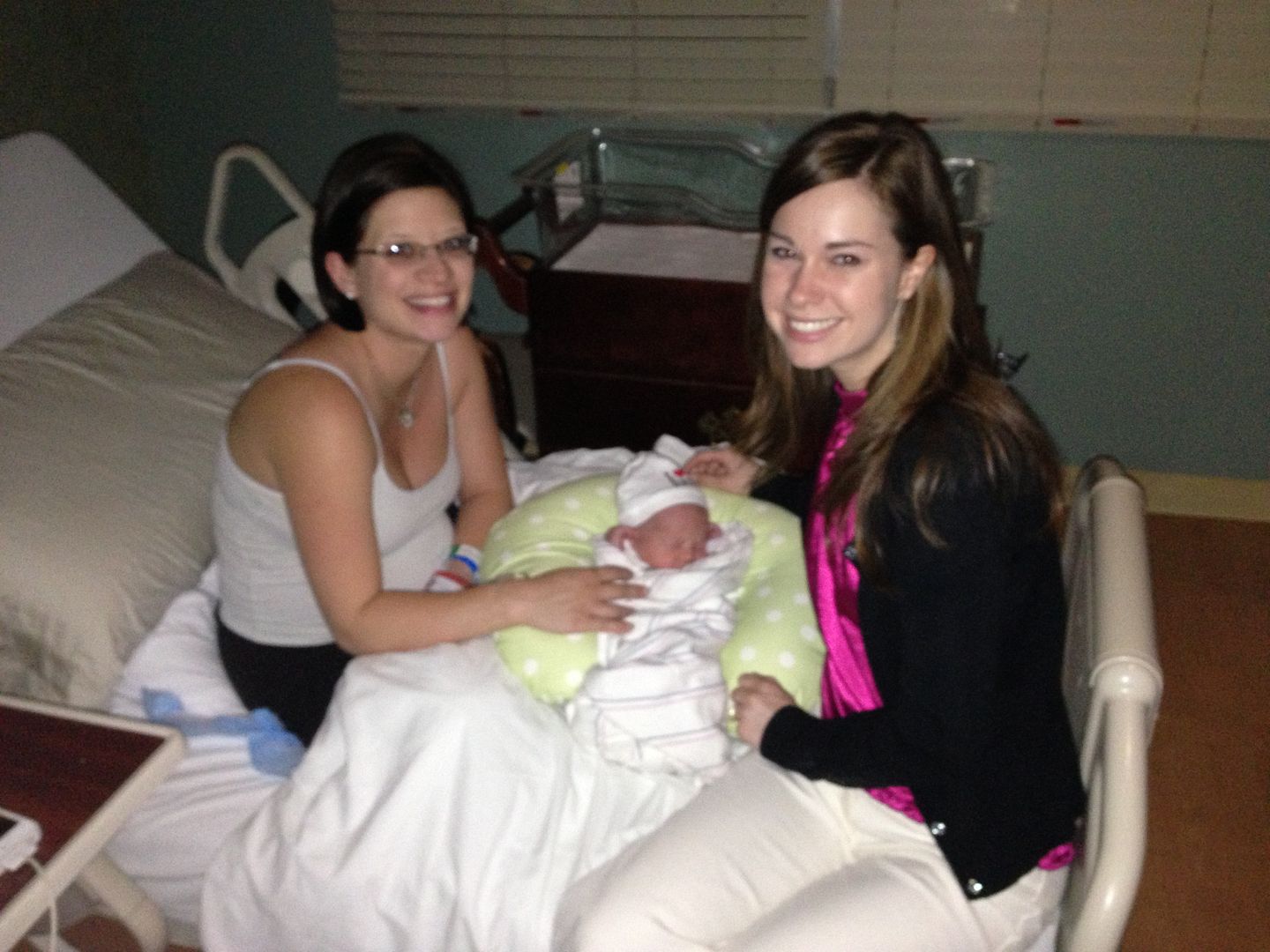 I'm sad this picture turned out fuzzy because I wanted you to be able to really see how great Shannon looked. I mean, it really wasn't fair. All I had done was go to work that day in my office and she still looked better than me!
Congrats Shannon, Daniel, and Eloise on your new addition!
...and speaking of babies...
My friend
Lauren
found out this week that she is going to have a baby boy AND a baby girl!! How exciting!
She used this pic to make the announcement. I can't wait to meet Raegan Elise and Grayson Wells!! Hurry up September!!
I have recently been asked to write a "Gracious Entertaining" column for our local magazine. I was THRILLED when they asked me because I really love writing and I LOVE entertaining! I've been working on the column for a while and this week I got to do a photo shoot at my house! My first column is about planning a party and what all comes with that task, so they needed photos of a party set up. I had never done a shoot before and so I was really nervous. My mom came on Sunday to do the flowers and help me with my table. She is really artsy like that so I REALLY needed her. The shoot was on Monday and I really think it went well. I can't wait to see the finished product in the magazine in June! I'll be a published writer! Yay!
Didn't Mom do a great job on the flowers? They told me they wanted a "casual summer party feel" so that is what we tried to create.
I just loved the way Mom arranged these flowers!
This is a long view of the entire table. I think it is quite summery!
I loved the way each place setting turned out. Part of the column talks about making your guest list so they wanted me to do place cards and be photographed while writing them. I think the cute card with the umbrella, coupled with the fruity napkin was a perfect summery touch!
What do you do when you have your table set for a summer party? You throw a summer party! I really didn't want all of Mom's hard work on my table to go to waste, so on Tuesday I invited the Hayes and Hedgspeths over for a casual dinner. When I say casual I mean that the girls better be wearing stretchy pants and a tshirt or else they are no longer invited. I threw together basalmic chicken, which is one of my faves and was also a cooking club recipe for this month. Farrah brought a salad and Claire brought dessert and voila! Quick and easy dinner! Kelly was out and about and had a sitter so she even stopped by with wine--hooray! The guys ate outside enjoying the great weather and the girls staying inside enjoying the flowers and some light gossip!
The balsamic chicken before I put it in the oven. I actually prepared it at lunch that day, threw it back in the fridge, went to work til 5, ran, and then threw it in the oven while I was showering. I was clean and it was cooked by the time our friends arrived!
I started the Couch to 5k program a few months ago, and I'm actually doing my first 5k on Saturday! Forrest has been SO great to help me practice. With his help this past week I shaved a full minute off of my time! Kelly and I even practiced with him in the rain this week, because it is supposed to rain on race day. That really kills my pre-planned race day outfit, but it is what it is. Wish me luck on Saturday, I'm getting really nervous. I'm not worried about winning, because that isn't going to happen, I just want to do a good job and make myself proud!! Now, there ARE trophies involved and if they wanted to give me one, I would accept it, but I just don't see that happening. These little 5'2" legs can only go so fast!
What are you all loving this week? Let me know!! Hope you have a great weekend!