I know I've talked about being a member of the Gadsden Service Guild before. It is a women's community service organization, like the Junior League, if you are familiar with that group. Among other community service projects, we put on a giant rummage sale each fall that raises nearly $20,000 that we distribute to local organizations who need our support. We spend an entire year preparing for this sale and working on our outside projects.
See? A giant rummage sale.
On Sunday, we had our new member welcome tea at the home of our outgoing president, Amy. It is always exciting to see which girls accept the invitation to be a member, but it was even MORE exciting for me this year because I am the incoming president! It was my first official duty as president, and I had to run the new member meeting while the "old" member meeting was happening simultaneously in another room. I really wanted the new girls to understand that the Guild is a commitment but that it is totally worth it. Not only do we help the community in a variety of ways, but we also get a chance to fellowship with each other! I'm really excited about the upcoming year especially because we have made some new and fun changes to our agenda. I won't bore you with details but I'm sure I'll be posting pics along the way. Speaking of pics, I literally took zero pictures at the tea so my friend Shalon sent me some of the ones that she took of the food to share with you.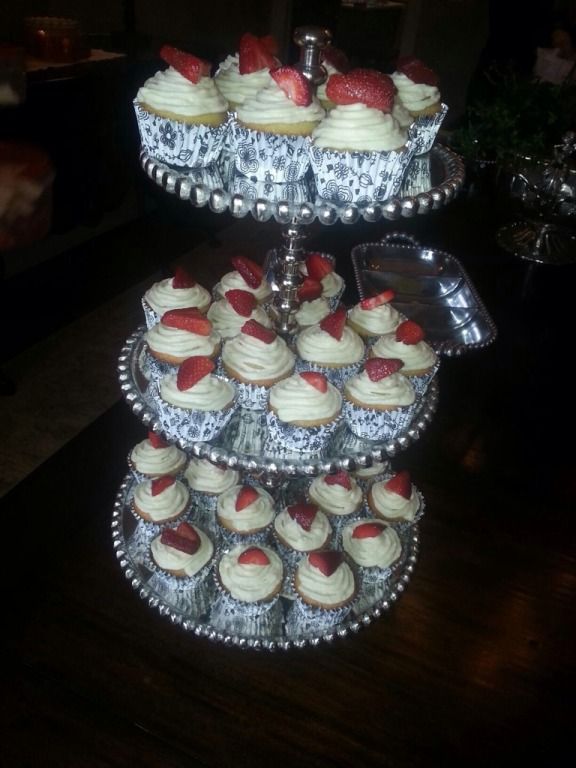 If any of the girls were unsure about joining the guild before, they definitely would have committed due to these moscato cupcakes! Oh, holy moly were they good.
Setting out the drinks before the new girls arrived. I really wanted you to see this picture because you can see how lovely Amy's kitchen is!
Gorgeous flower arrangement by Benny at Attalla Florist (my wedding florist, well, my everything florist). I love how you can see Courtney setting out the cupcakes in the background too. Clearly, I just loved those cupcakes.
The tea made me SO excited about the upcoming GSG year. I know it will be a busy year as the president, but it will be the most rewarding year as well!
The 2012-2013 Executive Officers. I'm going to miss working with these ladies!
Me watching Amy at a meeting--learning how to be the Pres