Turns out this weekend ended up being all about MOTHERS (except for Friday night, which was all about wine and pizza with Jonathan and Denise). On Saturday I was so very excited to be hosting our Young Marrieds group for a cookout to say goodbye to our friends, the Paynes, who are moving to Biloxi this summer. We have really gotten to know them well and will miss their sweet little family so much. Despite an occasional rain shower, it was really a great weekend to cookout--the temperature was perfect! Before we know it, it will be too hot to stay outside for long, so we tried to soak up all of the pleasant temperatures we could! Jenna Payne had just given birth to the newest little addition, Naomi Rose, and I was so excited to meet her! Also, Shannon brought sweet little Oliver! We also had Naomi's brothers, Ezra and Shiloh, as well as Daniel and Abigail. Our house is probably the least kid friendly house possible--no kid plates, cups, utensils, toys, nothing. The kids ended up having a great time though! They loved Sonny, of course, and our piano was a really big hit. They played outside mostly with the dads while the mom's and I stayed in with the infants. When it was all said and done, Forrest and I were EXHAUSTED, and we weren't even in charge of any kids! I do not know how these mommas and daddys do it!
Pianos are super fun!! They freaked when I made it play itself.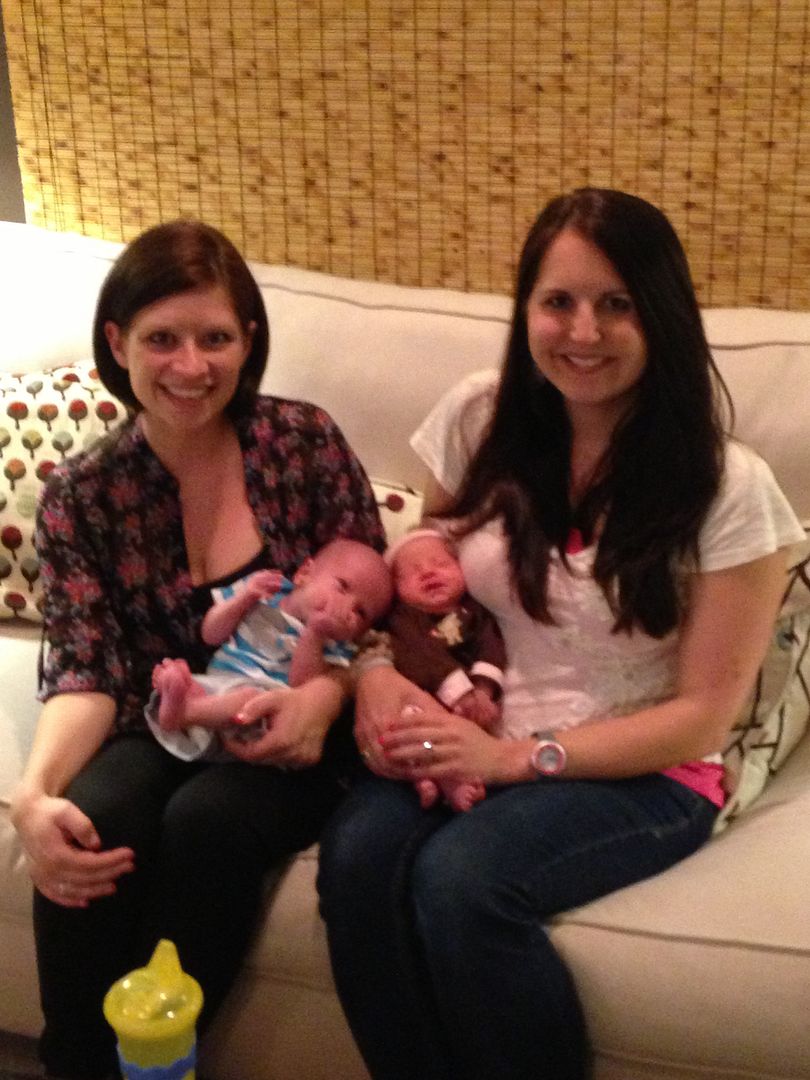 Shannon with Oliver and Jenna with Naomi. I kind of feel like they were betrothed (like in Sleeping Beauty, you know) right there in my house, and I'll be showing this at their wedding in 25 years.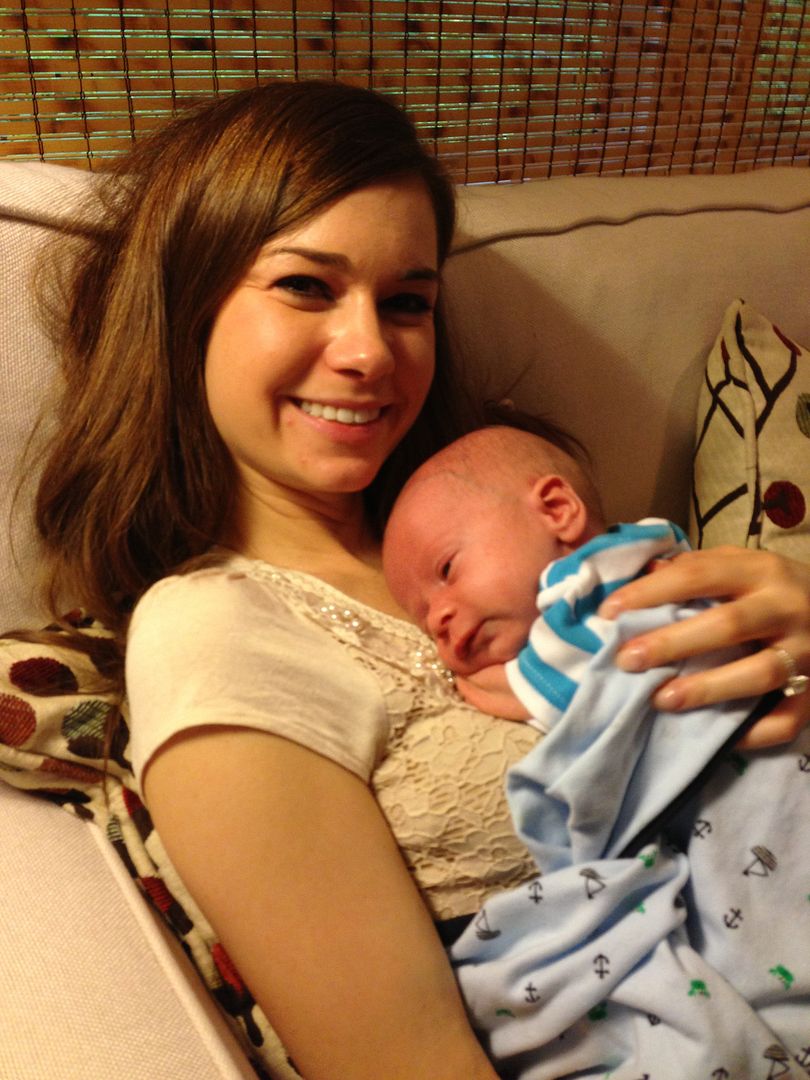 Chilling with Oliver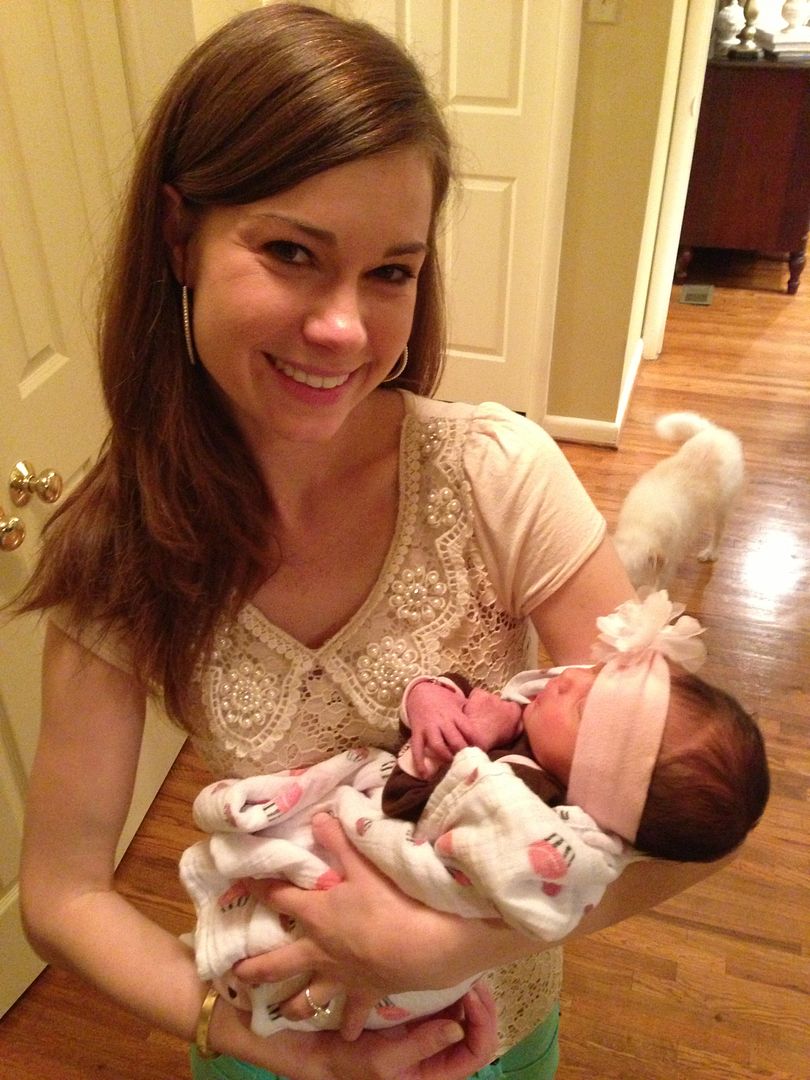 Baby Naomi. Notice Ruffles in the background. She was not amused.
On Sunday we spent the day with our moms. We went to church with the Baileys and brought lunch so Mrs. Bailey didn't have to cook. Nana Frith was in town so we were excited to spend time with her as well. After a nap and a run, we had dinner with my parents. I didn't take a single picture--sad!! My sister was home and as always she was filling us in about all the cool things she has been doing. Next time I see her, it will be in the Miss USA pageant!! Can't believe it has gotten here so fast!!
I want to give a shout out to our moms--thank you so much for making us into the people we are today. Thank you for raising us to be kind and caring and also independent and hard working. I appreciate all of the sacrifices more than you know!!
Don't forget to enter my giveaway in honor of Forrest's new practice!! Check it out
HERE
!
AND, as always, I'm linking up with Sami!