This was my recipe for cooking club for April and I got around to cooking it right under the wire. I'm trying to follow the Mediterranean diet and these little meat loaves checked off many of the boxes (my late night runs to Sonic for milk shakes? Not so much). Plus, I thought that Forrest would really like them, so I figured they were worth a shot. Other than the chopping, these babies take no time to make. I got lazy and bought pre cut tomatoes and onions which helped save lots of time. You basically dump all of the ingredients into a bowl, squish together (yes that is a cooking term), form your "loaves" and bake! Voila!! These were very hearty and flavorful and you can't deny that they are good for you. Hope you enjoy!!
Mini Mediterranean Turkey Meat Loaves from
Iowa Girl Eats
(check this chicky out--TONS of great stuff!)
1/4 cup panko bread crumbs
1/4 cup feta cheese, plus more for topping
1/4 cup kalamata olives, cut in half
1/4 cup chopped fresh parsley
1/4 cup + 2 Tablespoons hummus, divided
1/4 teaspoon dried oregano
1/2 small cucumber, peeled, seeded and chopped
1 large vine-ripened tomato, chopped
2-3 Tablespoons fresh chopped basil
1 teaspoon extra virgin olive oil
Preheat oven to 425 degrees. Line a baking sheet with foil then spray well with non-stick spray and set aside.
In a large bowl, combine ground turkey, egg, bread crumbs, feta cheese, kalamata olives, parsley, red onion, 2 Tablespoons hummus, garlic, dried basil, oregano, salt, and pepper. Mix until just combined.
Divide mixture into 4 equal-sized portions then form into loaves and place on prepared baking sheet. Spread 1 Tablespoon remaining hummus over each loaf then bake for 18-20 minutes, or until no longer pink in the center.
Meanwhile, combine topping ingredients in a bowl. Spoon over cooked meatloaves then serve.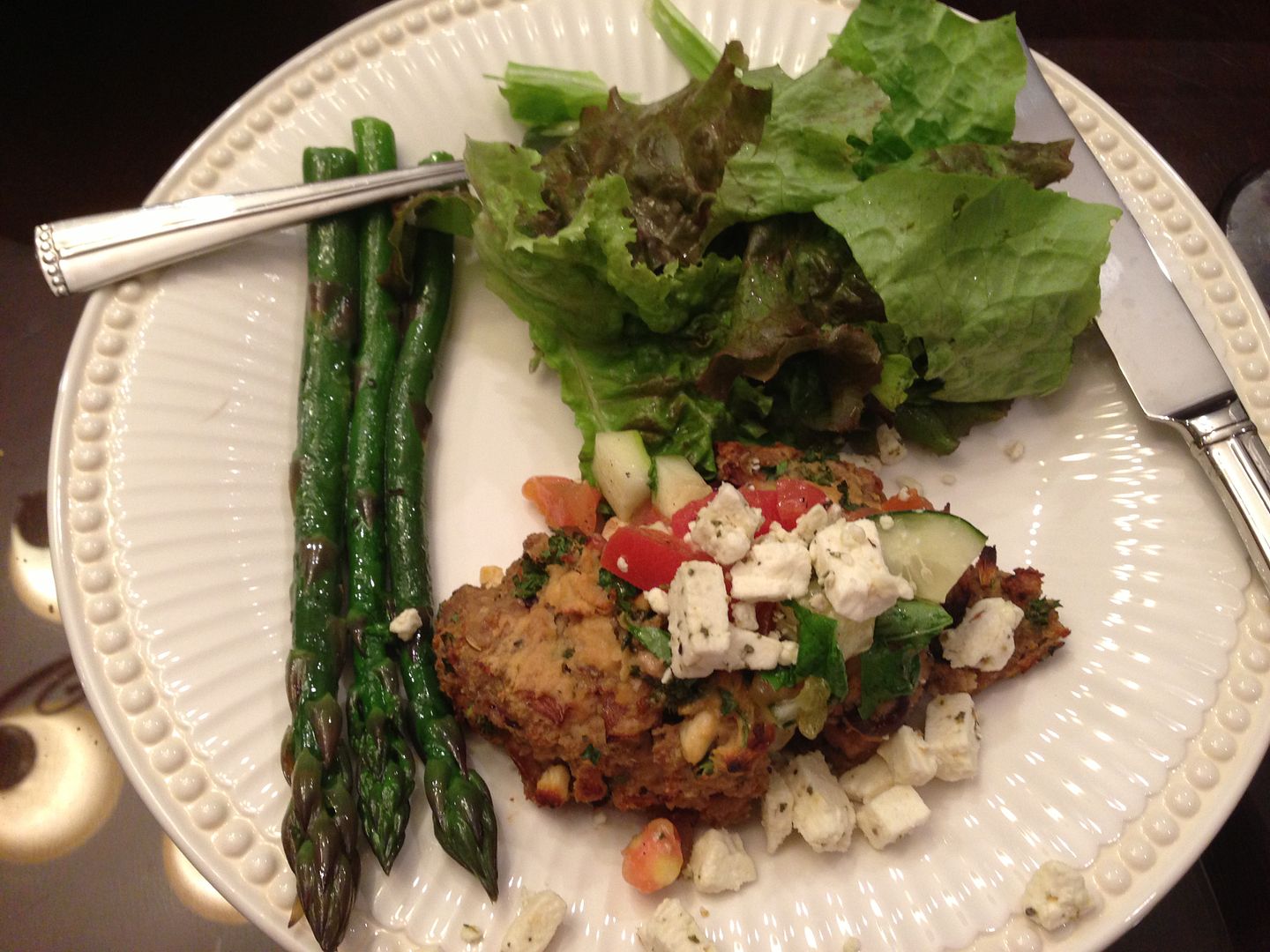 Holy Moses this meal was amazing. The asparagus was fresh from Mr. Bailey's garden and the lettuce was fresh from my dad's. Add a yummy meat loaf and you have got a heart healthy meal! I'm drooling just thinking about the left overs.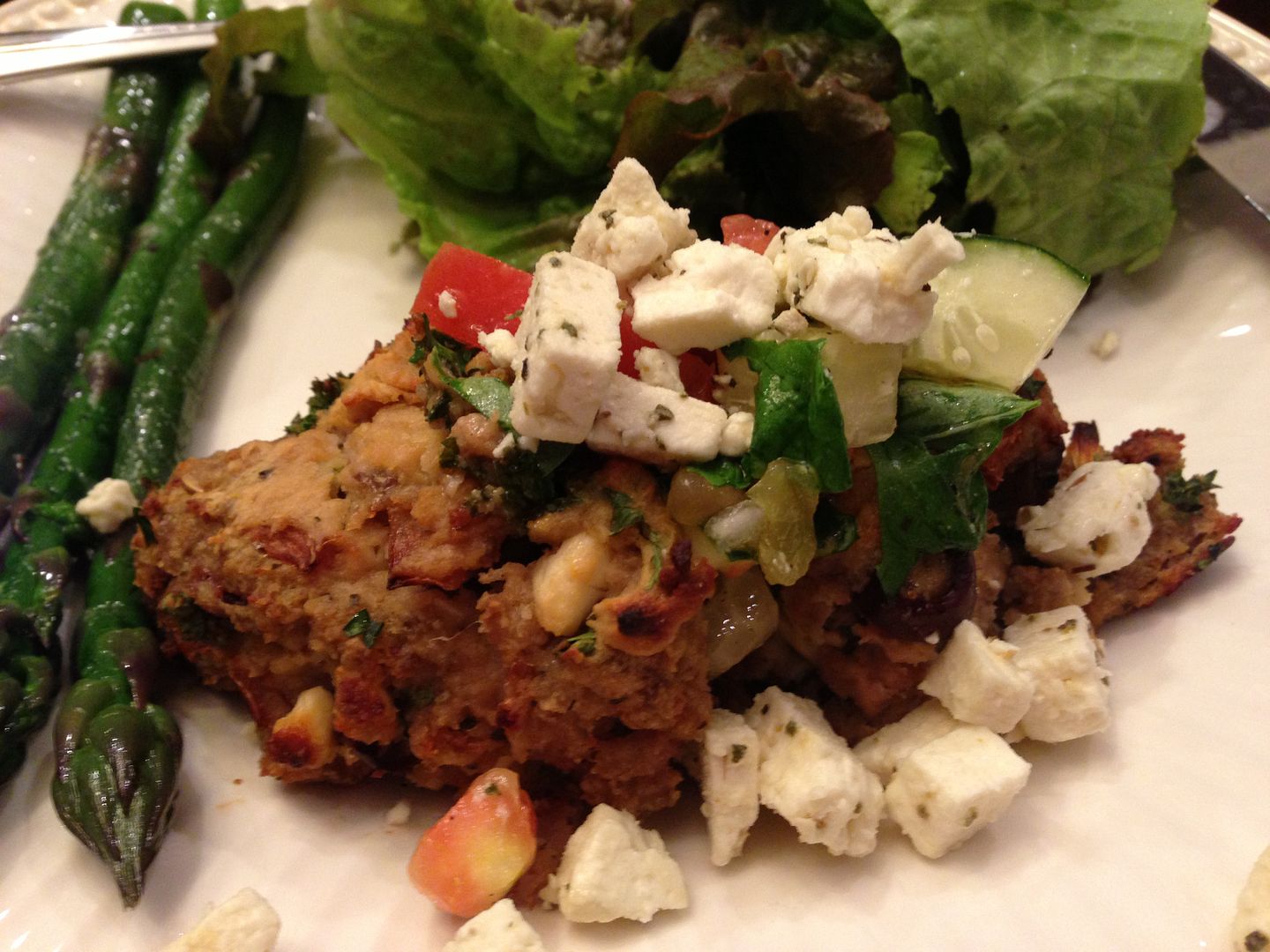 Get up close and personal with my meat loaf, will you? Next time I think I will bake them in ramekins so they are better shaped. Otherwise, there is nothing about this recipe that I would change. Hope you enjoy, and if you make it, message me and we can discuss!