For high school students, spring= prom season! Who doesn't love prom? I always love seeing the new dresses going up in the formal store windows and I get sentimental when we go out to eat and we spot kids in their sparkles and tuxes. Ahh, to be young. Forrest and I actually went to my senior prom together, 11 years ago. Precious, I know!! I was going to do a "best and worst" prom style post, with pics of dresses that I loved/hated, but then I started to look at prom sites and I started putting dresses in my cart and I decided that I had to quit. What can I say? I'm addicted to sequins!!
Instead, I will show you pictures from my cousin Sara's prom. Sara is 11 years younger than me but she is SO much like me in many ways. We have always been close and I love that I get to live vicariously through all of the fun things she gets to do! I'm lucky that she doesn't mind me being a part of her fun life!
Isn't she lovely!! Her date is the son of Sara's dad's college roommate--isn't that bizarre??
I was like a stage mom, making them take pics all over the house. Heaven help my future children.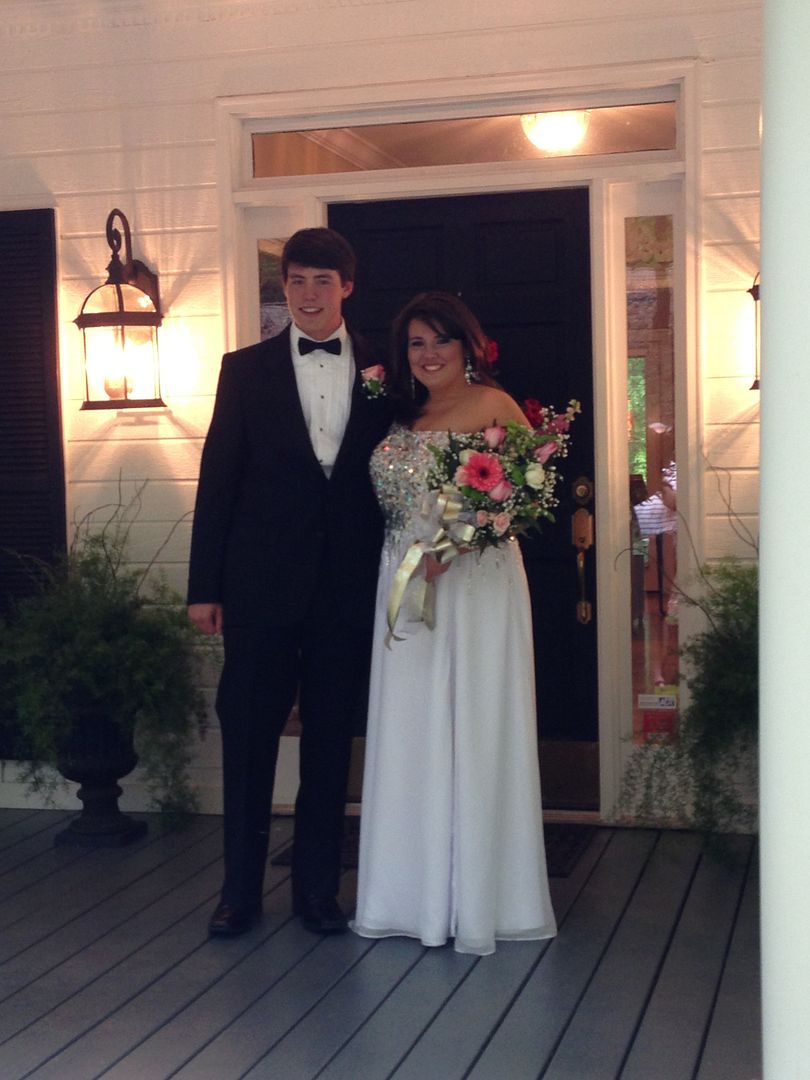 Aren't prom pics funny? Why do we think it's a good idea to take these pictures all over the house and yard?
I had to have a prom picture too! And I promise I am not pregnant, and I promise that I am never wearing that shirt again!! Ick!!
Ok friends, so I need you to comment below with your best/worst prom story! If it's long, you can email me. If we get 10 entries, I'll do a post including them all and then have my readers vote for their favorite story. The winner will get a gift certificate to a restaurant, suitable for a pre-prom dinner! Get to commenting!! Can't wait to hear the stories you have to share!!