I am SO excited to be linking up today with my blogging bestie,
Heavens to Meighan
! I love the concept of this link up because you can take it just about anywhere--funny stories, embarrassing moments, celebrations, what have you. I'm going with the embarrassing moment angle, because I just had one recently that I'm not quite over! So with that, here goes nothing!!
Ok, let me set the stage. It's a warm and sunny Friday morning. One of the prettiest days we had had all year and I was so happy to be able to bust out some spring clothes for a change. I had a probation revocation docket that morning (if you don't know what that is, don't worry--it doesn't matter) so I had to look "courty". Since it was finally spring, and a Friday, I went with a knee length green and white seersucker skirt (my favorite fabric--could wear it every day and in every color), a 3/4 length sleeve gauzy top with a cream tank under it, and a cardigan with pearls around the neck. Throw on some gold and pearl jewelry and some nude peep toe shoes and I looked like Legal Barbie, if I do say so myself. I am very conscious of the way I dress for work because I always want to look professional, yet cute and stylish at the same time. Hold onto that thought as I continue to tell this tale, if you don't mind!
The courtroom was packed when I got there--tons of lawyers, defendants, supportive friends, etc. I'm talking, one of the most crowded courtrooms I had been in in a while. I spent my time running around the courtroom, talking with the DA, the clerks, my new clients, and just chatting with other colleagues while we waited our turns. I know I had to go speak to the Judge twice, meaning my back was directly to the room. I was in there for over an hour before the call ended. On my way out, I spotted my uncle in the adjacent Judge's office so I went in to see what he was up to and ended up talking with the Judicial Assistant, Donna, for a bit. When we had caught up, I turned to walk towards the conference room, where my uncle had gone, and Donna says "OH CATHERINE". Instantly I knew. I don't know how or why I immediately knew what she meant, but I did. I had accidentally worn bright blue underwear under my skirt, which was VERY pale. I cannot BELIEVE that I forgot to change, I mean, I looked at myself in the mirror before I left! I was HORRIFIED and went back to her desk begging her to tell me that it wasn't that noticeable. Unbeknownst to me, there were 2 lawyers tucked away in the kitchen off of her office, and after I said something to the effect of "Maybe no one noticed", one of them said "what, your aquamarine underwear?". OH sweet heavens! I went straight home (crying all the way) to change. Thank goodness that Donna told me, because I had clients to see that day and tons of errands to run. Once I got over feeling really embarrassed, I got kind of upset that no one else told me. I mean, I was in a courtroom FULL of colleagues, and I'm sure someone saw. Give a girl a heads up next time, please?? Please, please tell me that I am not the only one who has ever done this?? It would make me feel SO much better! :)
Here are some pictures to prove that I usually don't do that: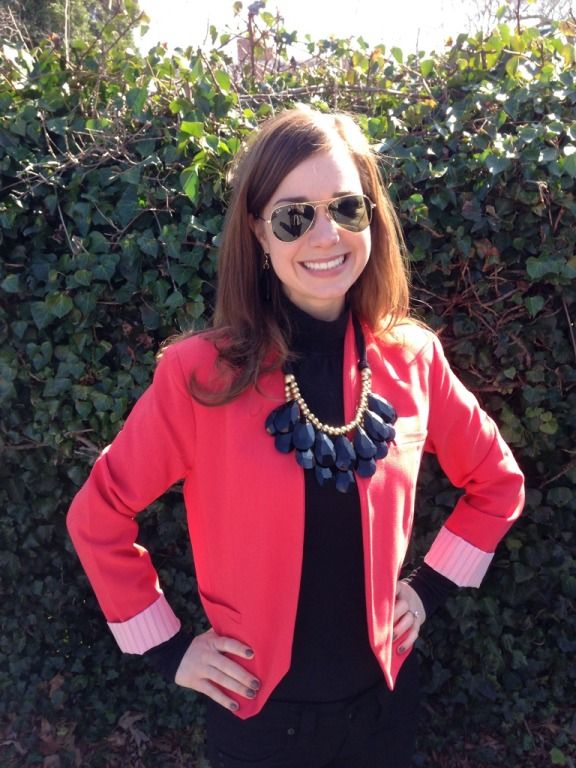 Exhibit A: See, I look cute at work!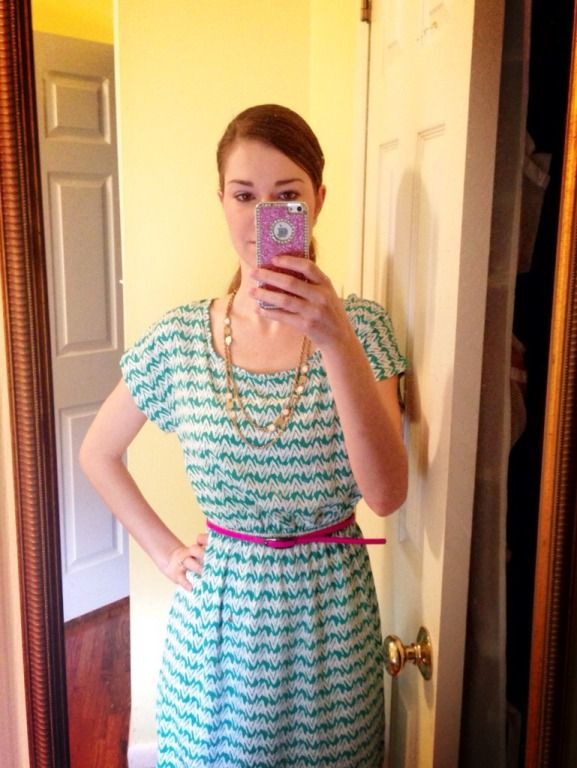 Exhibit 2: Even on casual Fridays, I manage to look professional yet "with it", no blue underwear in sight!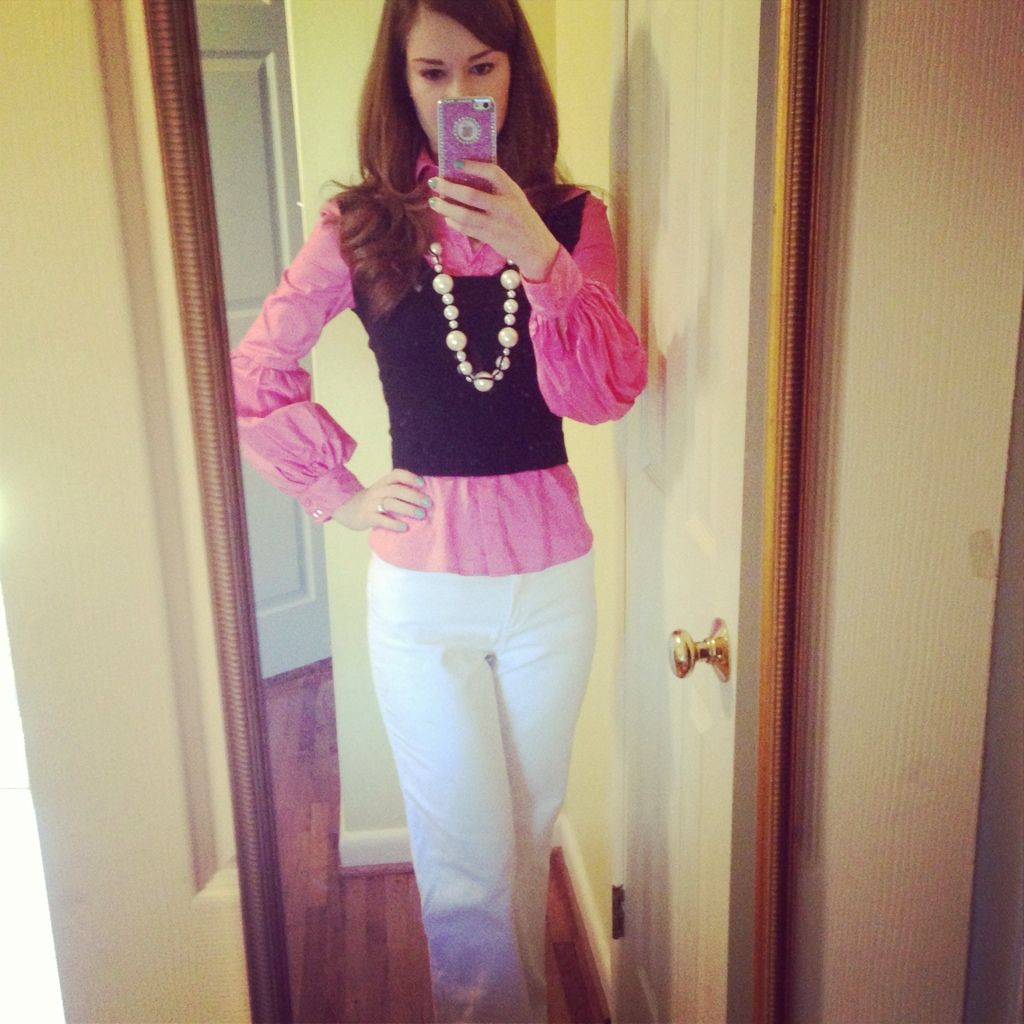 Exhibit C: Here I am in white pants headed to work, no blue visible!!
Don't forget to link up with
Meighan
! Thanks for hosting, sweet girl!!