Well it's 2pm and I'm just now getting around to posting for today, when usually, I do my Monday post on Sunday night. This is just a testament to how crazy of a week AND weekend we had! I REALLY needed a sleep late day but that is just not going to happen!
FIRST, a few housekeeping matters:
1. Have you voted for my sister, Miss Alabama, for
Miss USA
yet??? PLEASE vote 10 times per day! I really want her in the top 16 and you could earn her a spot!
2. Don't forget my
South giveaway
! The necklace is adorable--you really really need it to go with your summer wardrobe!
3. A BIG thank you to all of you for being so sweet and supportive of Forrest and his
new dental practice
, and a HUGE thanks to those who entered the giveaway in his honor. The winner was Cyndi Nelson!! Go have a nice dinner on me, girl!!
Ok, now we can get to the weekend!
After a long trial week I left work early for a little R&R on Friday!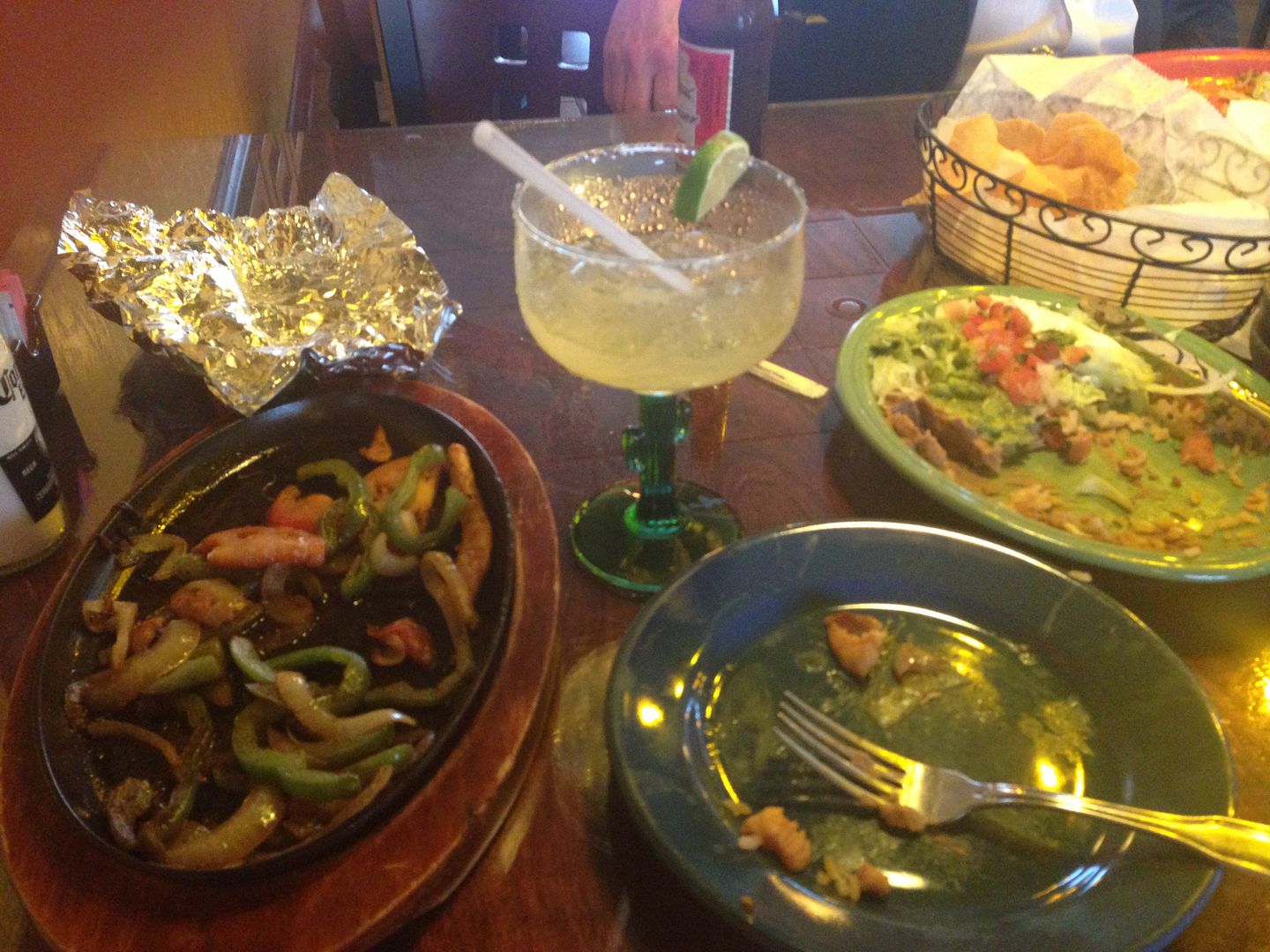 Yes, I ate and drank all of this at 2pm on a Friday afternoon.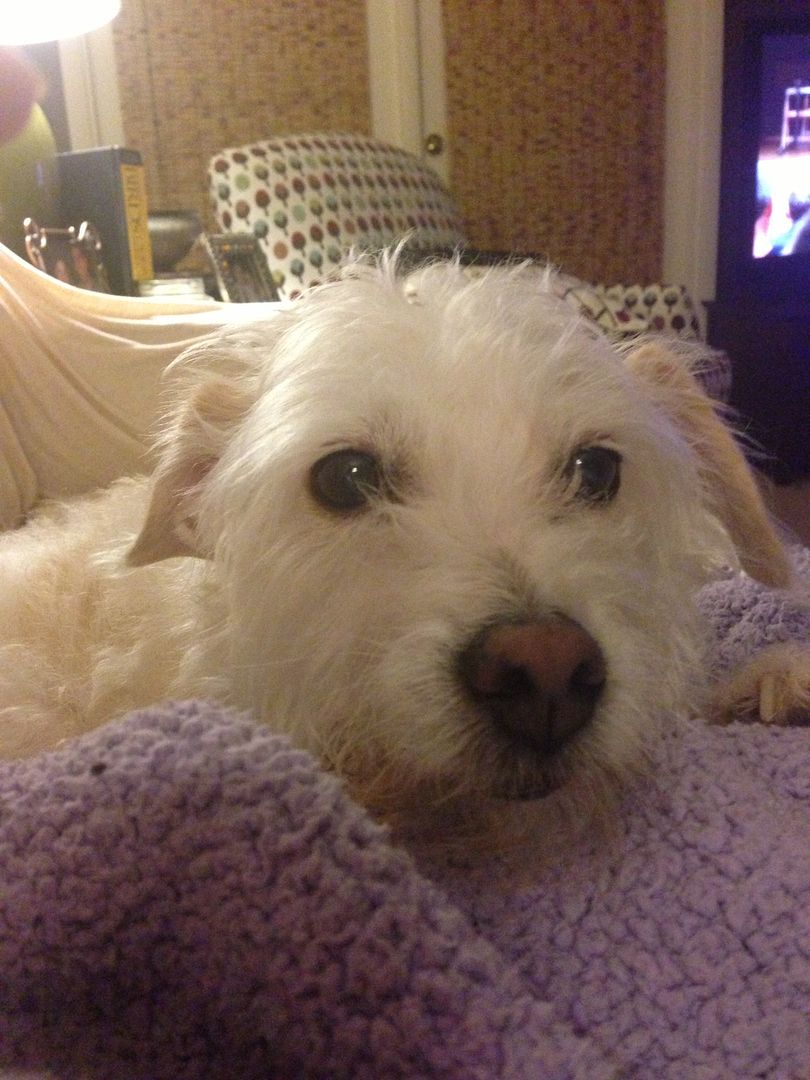 Ruffles and I camped out on the couch all evening catching up on the DVR.
On Saturday I had to take my wedding band for a little check up (I broke a prong and lost a little diamond!) and also bought some brand new running shoes! Forrest bribed me into do the
5k
by promising me that I could get new shoes. Of course, I took this challenge!! They are pink and black and gray and of course, there are some sparkles in there too. I'll show them to you later this week!
I was home by lunch time and Forrest grilled some left over burgers--yummy! I always give myself a pat on the back when I think ahead and make extra to freeze--go me!
I had a little time so I took advantage of the sun and laid out while I caught up on some magazines. I am as pale as this page and I needed some SUN! I'm not huge into tanning and I'm always slathering on the SPF, but I do like having a little color!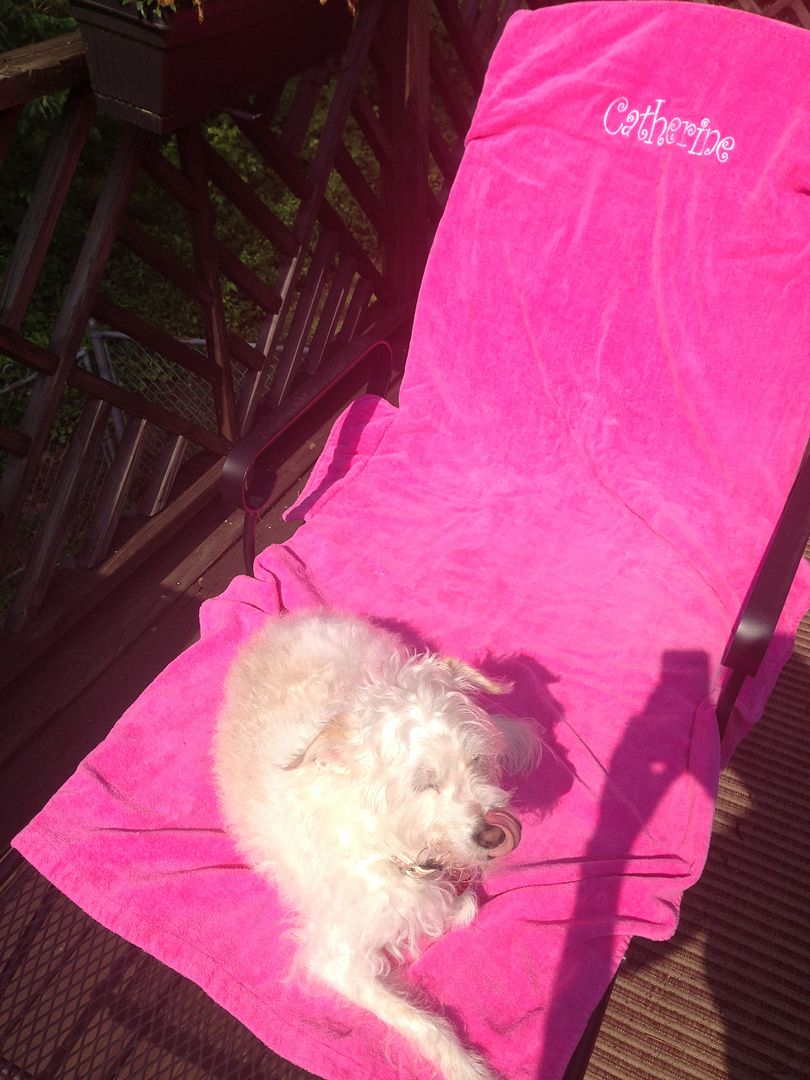 Ruffles was feeling a little pale too.
That evening we had supper club at the Hayes. I know I say this every month, but I LOVE our supper club. Everyone is so real and down to earth and easy to be with and FUN! The Hayes made a "Southern" meal of fried catfish, slaw, baked beans, and trifle! Yummy! I took zero pictures, probably because I was too busy drinking sangria. Oops!
On Sunday we hit the ground running. We got to see Naomi Rose get baptized at church, and then we had lunch with the Yeungs. It had been AGES since we had hung out so a lunch was definitely in order! Afterwards we went to the tennis courts to see our friend Hannah in a tournament championship. I had no idea what was going on but she won! Hooray!
Next, I had the Panhellenic Tea. This is one of my favorite events of the year because it helps our senior girls get ready for recruitment. It was extra special for me this time because my cousin Sara was there--I can't believe that girl is heading to college in the Fall!!
Later that day, it was a long overdue grocery store trip (where I loaded up on fresh produce---thank you summer!), before we went to Sara's graduation party.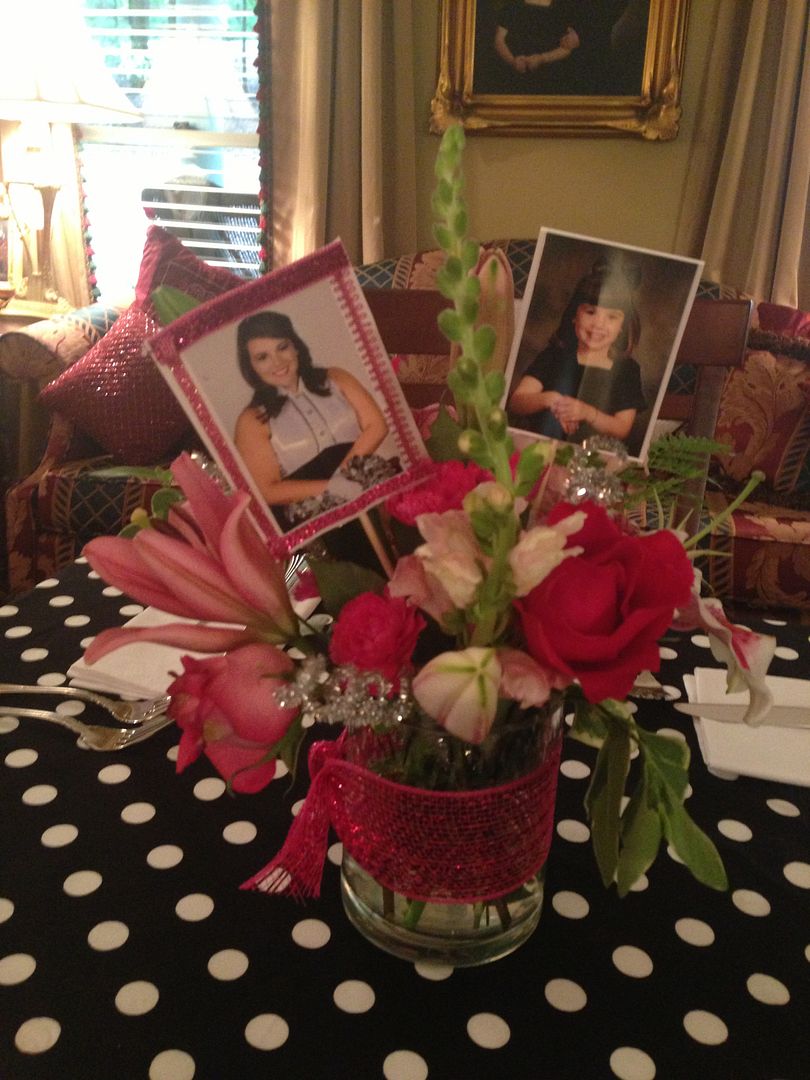 My mom made these cute arrangements with pictures of Sara throughout the years coming out of the top. I thought they were fabulous!
Hannah (the tennis champion!) Sara, Emily, and Me. I have been friends with these girls ever since they were born. They are life family! (well, Sara actually IS family)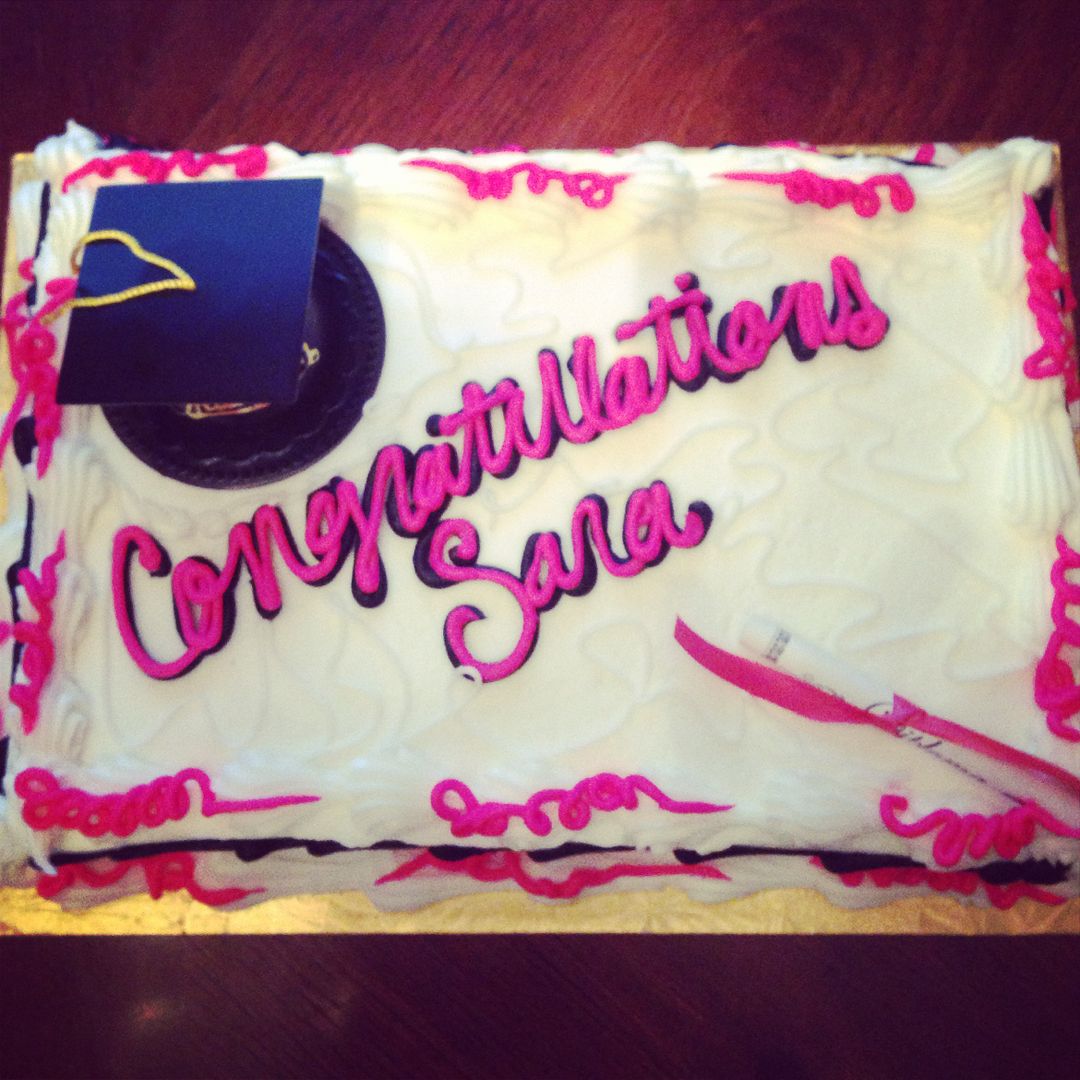 Yay for Sara and yay for cake!
We were bouncing all over the place this weekend but it was SO much fun because we got to be with SO many friends! Thanks for stopping by, and I hope you have a great week lined up!