So on Tuesday, May 28, 2013, I got a sister in law! Forrest's brother Davis married Megumi in a civil ceremony and I have to say it was perfect. Judge Kimberley married them and it was SO moving. Sometimes the simplest things are the best. Davis actually clerked for Judge Kimberley when he was in law school so he is very close to him and his staff, so it was so very special that he performed the ceremony. Forrest said it best when he said that it now feels like the family is complete. I'm so excited for the both of them and look forward to all the fun times that lie ahead!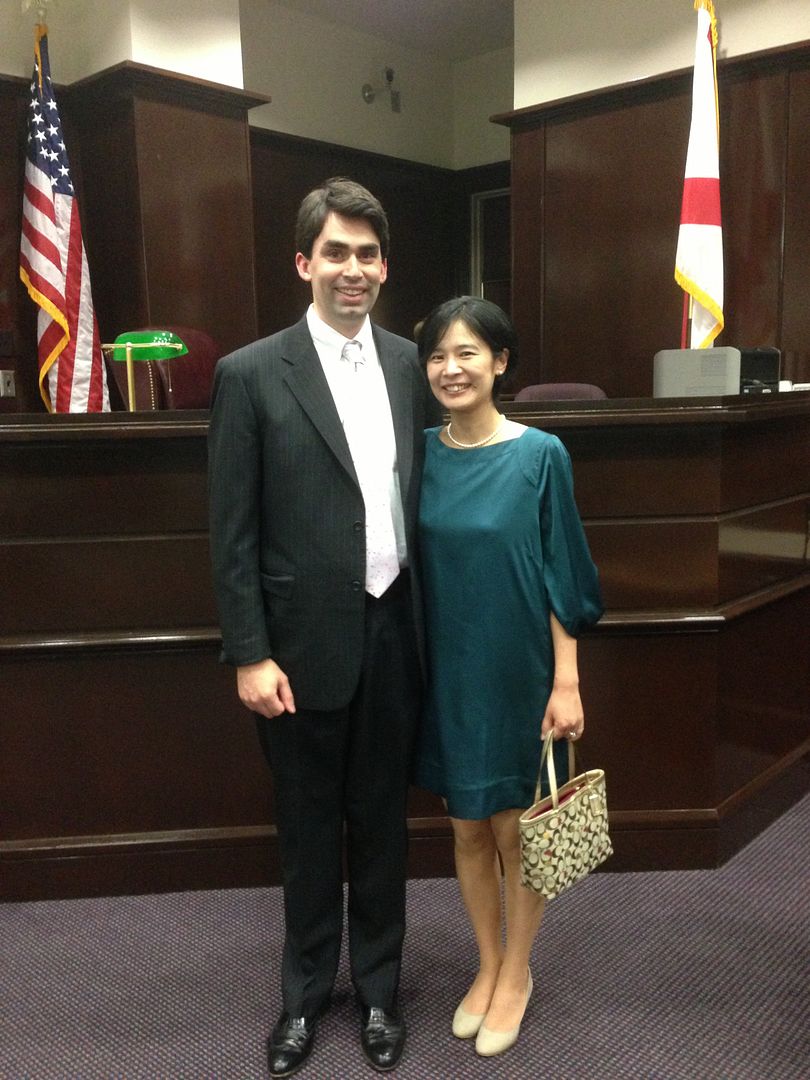 The Groom and Bride!
This pic was my bright idea
Mr and Mrs. Bailey and Mr. and Mrs. Bailey
Getting married!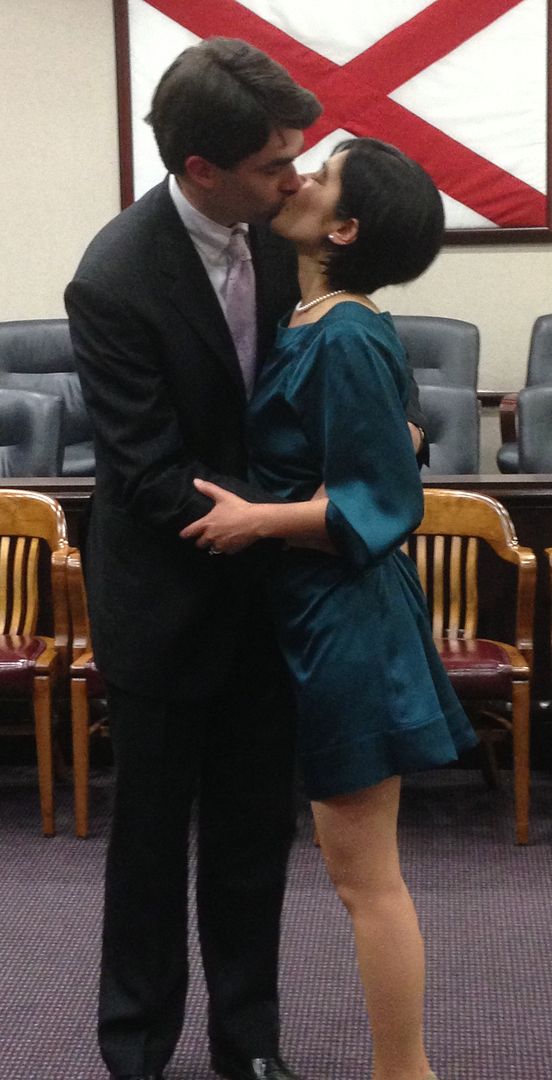 You may now kiss the bride!!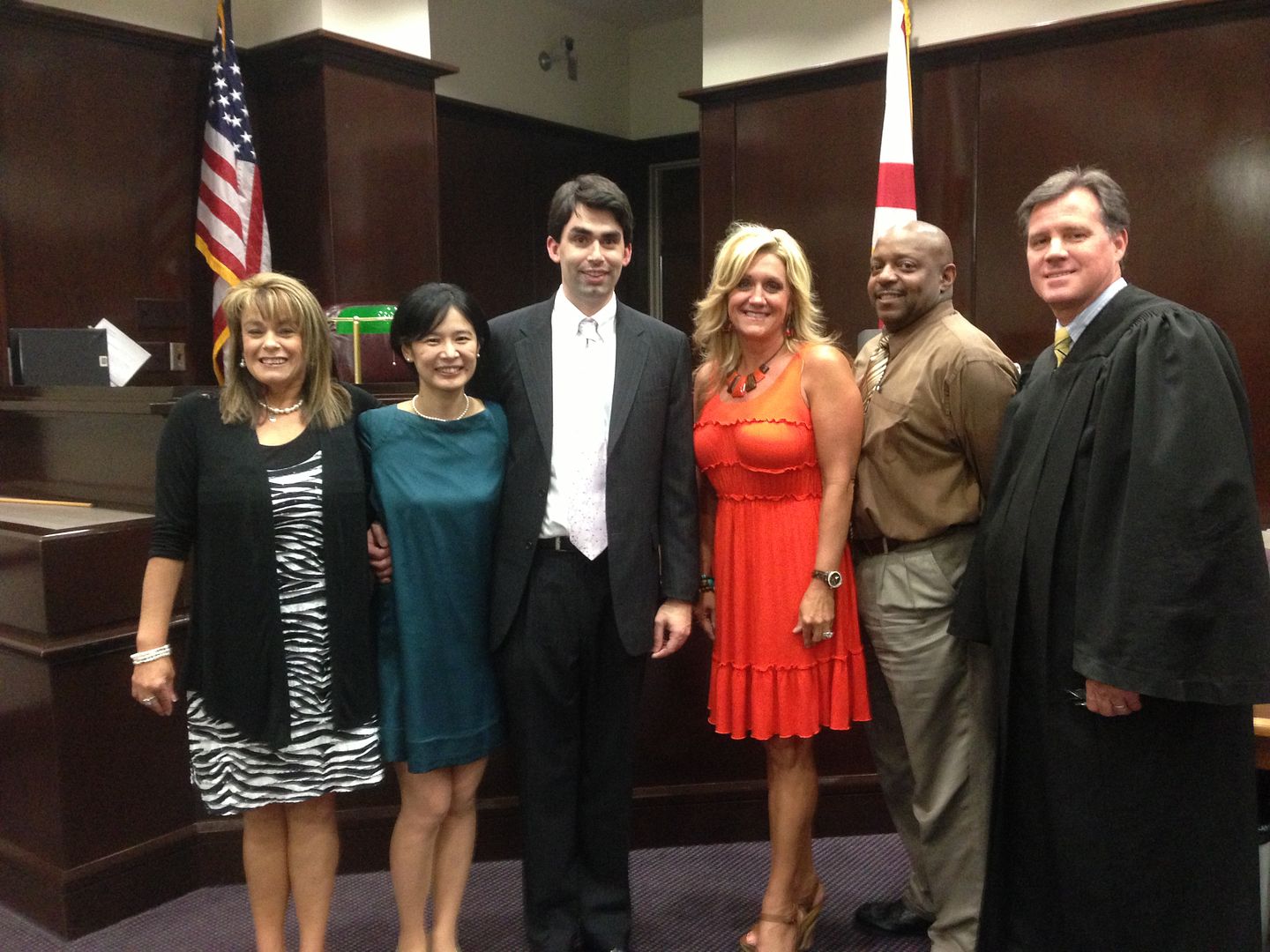 The newly weds and Judge Kimberley's fantastic support staff! Love these guys!