So this was one of those weekends that flew by and felt like it was SO busy! As it is already 4pm, and as I am a fan of the bullet point, I'm just going to list some of the highlights.
* Friday night we celebrated Laura's birthday by grilling hot dogs! Yummy! She is doing paleo so they were farm raised, grain fed, not fillers, kind of hot dogs, which is good for someone like me with high cholesterol. They were super good!
* Saturday I went to Birmingham for a bridal shower for my friend Amy. I haven't seen her in so long and it was fun to catch up! I had taken Laura's Boys II Men cd the night before, so I had a blast and turned a few heads while singing in the car!
* That night, we played mini golf with our Young Marrieds group from church and then went out to eat at the Thai restaurant--delish!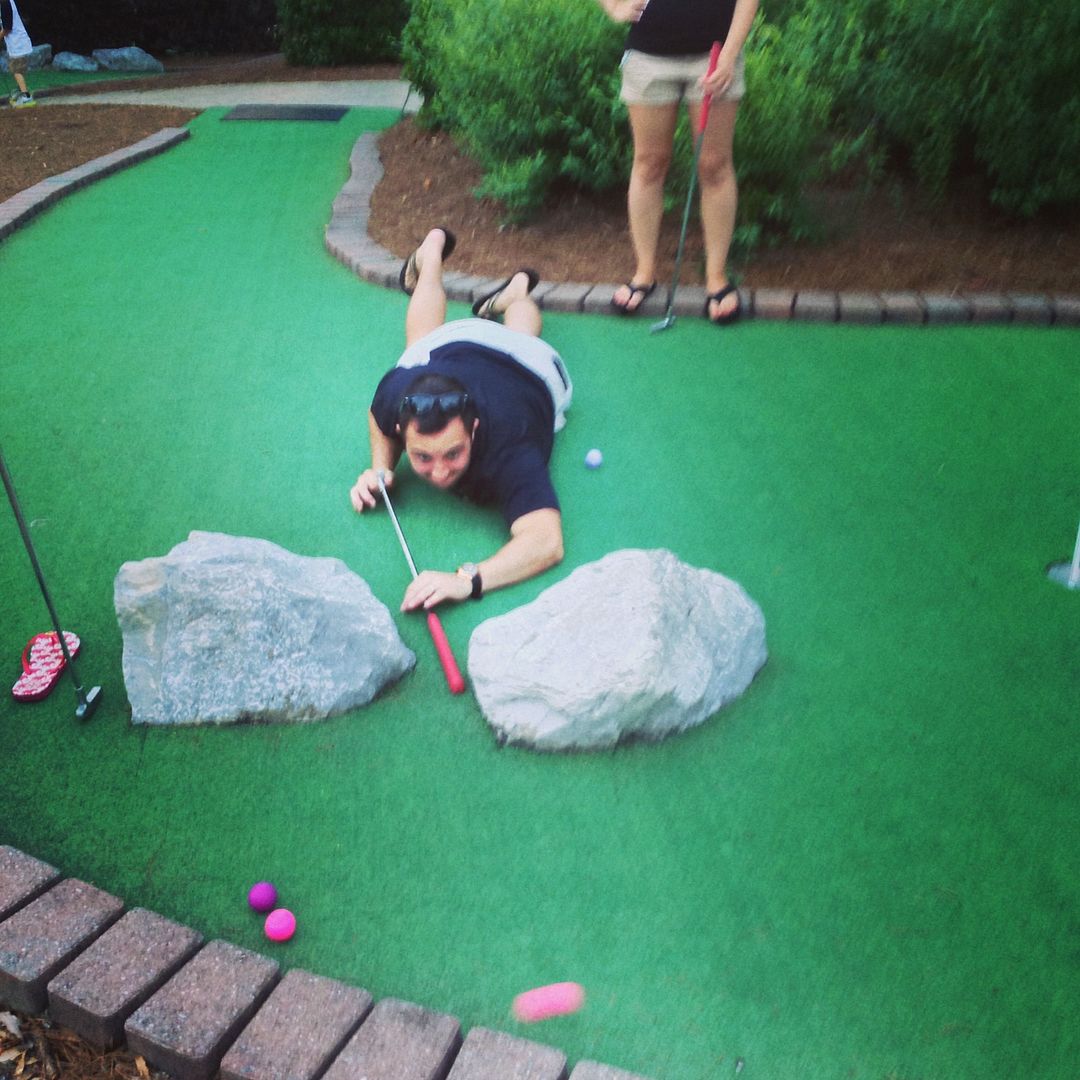 * We started the day Sunday at church and then we drove around looking at houses that aren't for sale but that we wish were. Very productive
* We spent the rest of the day doing errands and things around the house to make it look extra spiffy for selling. Forrest laid sod in the back yard, cleaned the hardwoods, and would have stained the deck had it not started raining.
* As usual, we ended weekend at my parents' house with a yummy dinner!!
See, tons of stuff jammed into one weekend!!
Now onto something I'm SUPER excited about:: GUEST POST WEEK!!
I have enlisted a few of my favorite bloggers to post for me this week--I want to introduce you to my blogging besties! Keep reading during the week so see who is going to show up. It should be really fun!
Happy Monday Yall!!