I have been getting so many comments, emails, and random people coming up to me in the grocery store, asking me questions about the pageant that I decided to do a FAQ. Hopefully I will answer some of your questions, but if I skip one, leave me a comment or shoot me an email!
1. What was it like in the theater during the pageant?
Exciting!! It was definitely the most nervous I have ever felt. I was literally shaking most of the time, but in a good way, which sound weird, I know. If you are football or sports people, it was like being at the big make it or break it game for your team. I was excited to be there and experience, but so nervous. It was really fun and then they would start calling Top whatever and I'd freak out. My heart was pounding, ears were ringing, hands were shaking. Everyone in the theater was just as worked up as we were and the energy in the room was electric. It was weird to be behind the scenes and see the cameras and how everything worked while viewers at home were seeing commercials.
Hanging out with Shanna Moakler pre-pageant. She really told me some sweet things to calm me down!
2. Were you jealous of your sister?
Absolutely not. You might think I would be but I can honestly say that I wasn't jealous of her for a minute. Jealous that she got a lot of cool new clothes? Now that is another story! This is HER thing and I'm well aware that I would not have done well in pageants (hello 5'2") and so I was just excited to be a part of her journey. I really got to live vicariously through her, and I didn't have to look amazing every day! Score! I don't have any kids but I think the feelings that I felt during the whole experience were the same feelings that I would feel if it was my own child competing: extreme pride!! (She better let me borrow some of those clothes, though).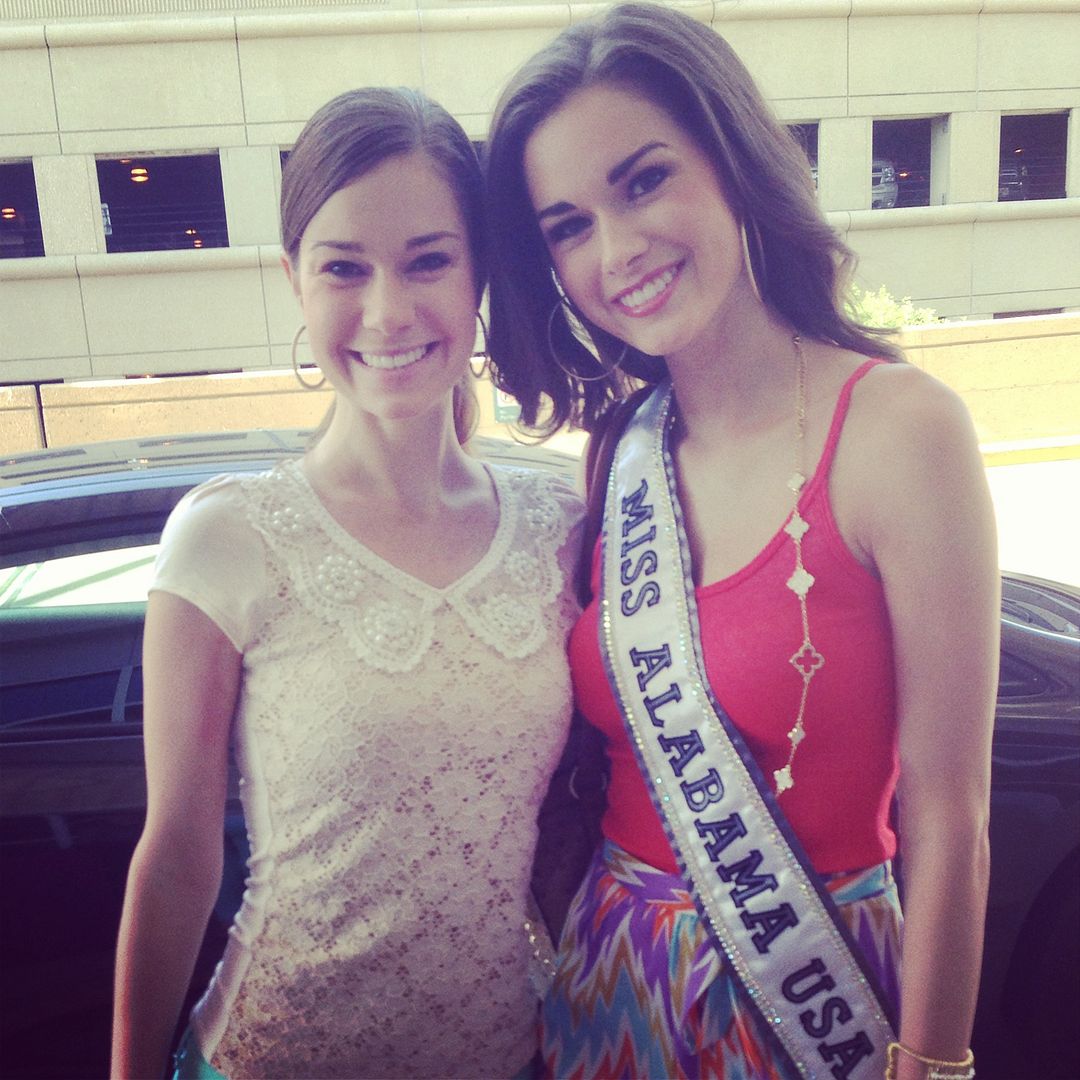 Sweet sissy!
3. What was she saying to Miss CT while they were holding hands at the end?
She told me that she said something to the effect of "Whatever happens, we are both going to do great things". She was really just trying to keep her calm because she knew she was nervous.
4. Who designed her dress and did she get to keep it?
Her dress was designed by
Sherri Hill
. I'm pretty sure she gets to keep it. I wonder if I can borrow it? Maybe if I get really tall shoes?
She WORKED that dress!
VIA
5. What does/doesn't she eat?
That girl eats everything. She is one of those people with really good metabolism. Our mom is small so we are blessed in that department. She definitely watches what she eats before a pageant but nothing too extreme.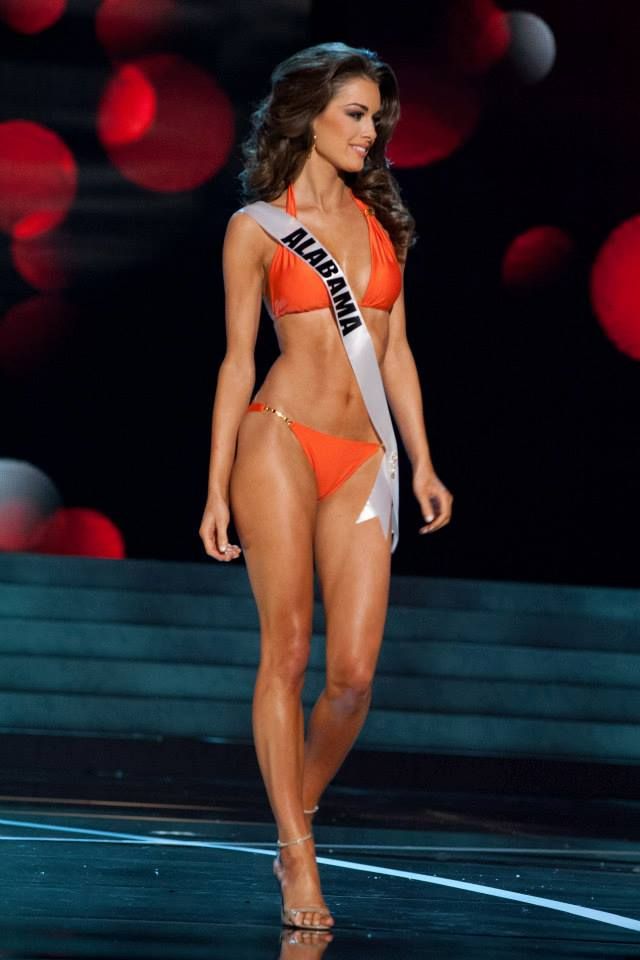 If only I were 23 and looked this good in a swimsuit. Alas.....
VIA
6. What is she going to do now?
Good question! She has had gotten so many offers to do marketing, modeling, you name it! The world is literally her oyster right now. I am really interested to see what all she gets to do!