4 years today I was waking up in my childhood room for the last time (until of course a storm rendered us without power earlier this year and we had to pack it up and move to the 'rent's house for a week). My mom came in and said "Happy Wedding Day!" Then we were off to start the very best day of my life! We have had 4 wonderful years of marriage and I wouldn't trade any minute of it for the world! I really can't believe that it has been 4 years. On one hand, it has flown by and on the other it seems like we have been married forever, like, it is just the way it is! Happy Anniversary Husband! Happy 4!
And now for some super cute pics from the past 4 years for your viewing pleasure!
Wedding Day
June 12, 2009
Engagement in Athens, Greece
June 12, 2008
First Anniversary in Atlanta
Rehearsal Dinner
Trip to California in 2010
Scuba Lessons!
New Orleans in 2010
Christmas 2010
Skiing in North Carolina, 2011
Mardi Gras 2011
Penn State game, 2011
Mediterranean Cruise 2012
Forrest graduates dental school! 2012
Halloween 2012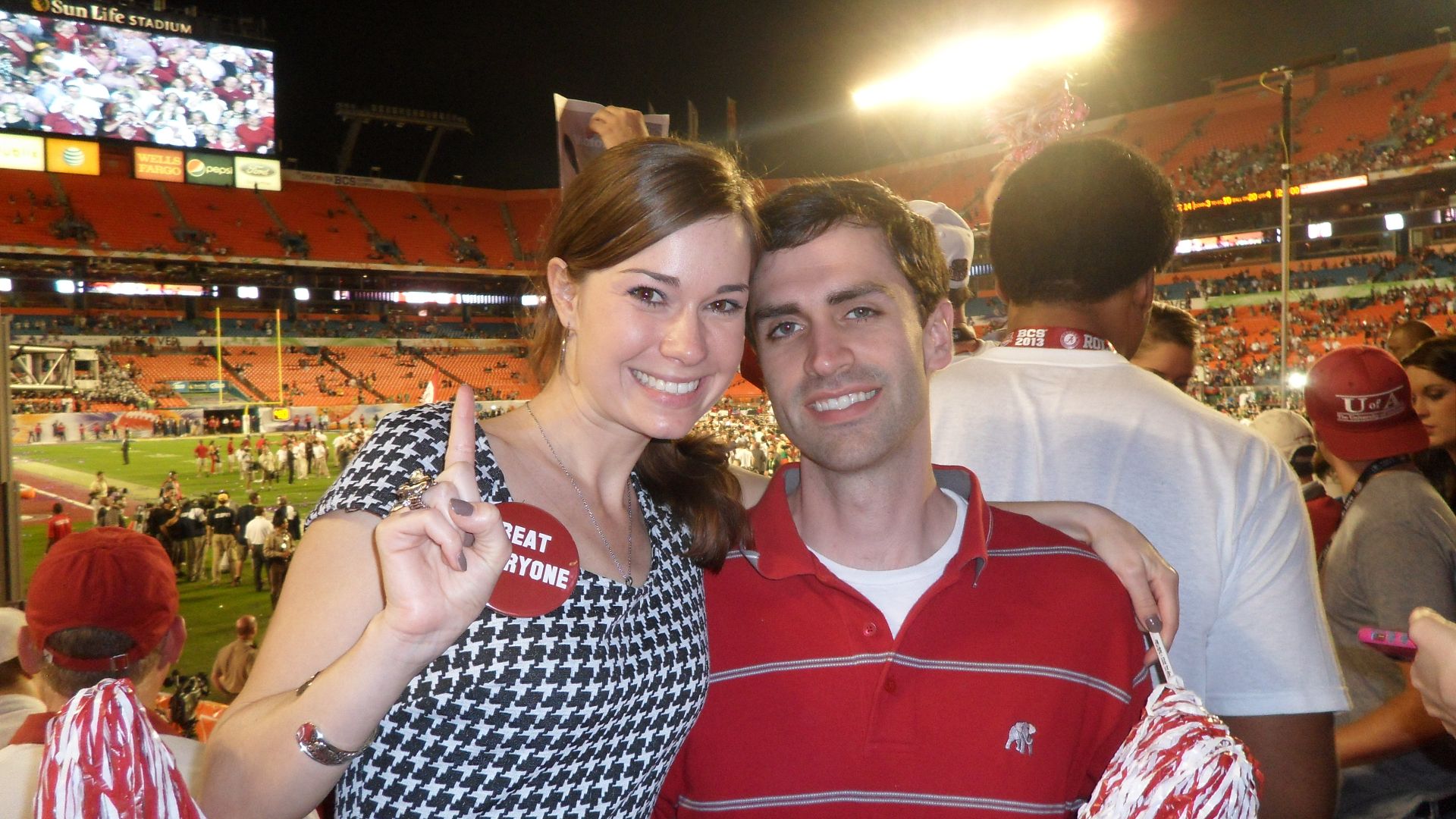 National Championship in Miami, 2013