Yesterday was my dog Sonny's 4th birthday! Forrest got him for me for our first Christmas after we were married. You can read all about that crazy tale
HERE
. Poor Sonny had to spend his day in the rain (which he hates) at Farrah's because our house was being shown so I'm celebrating for him today on the blog.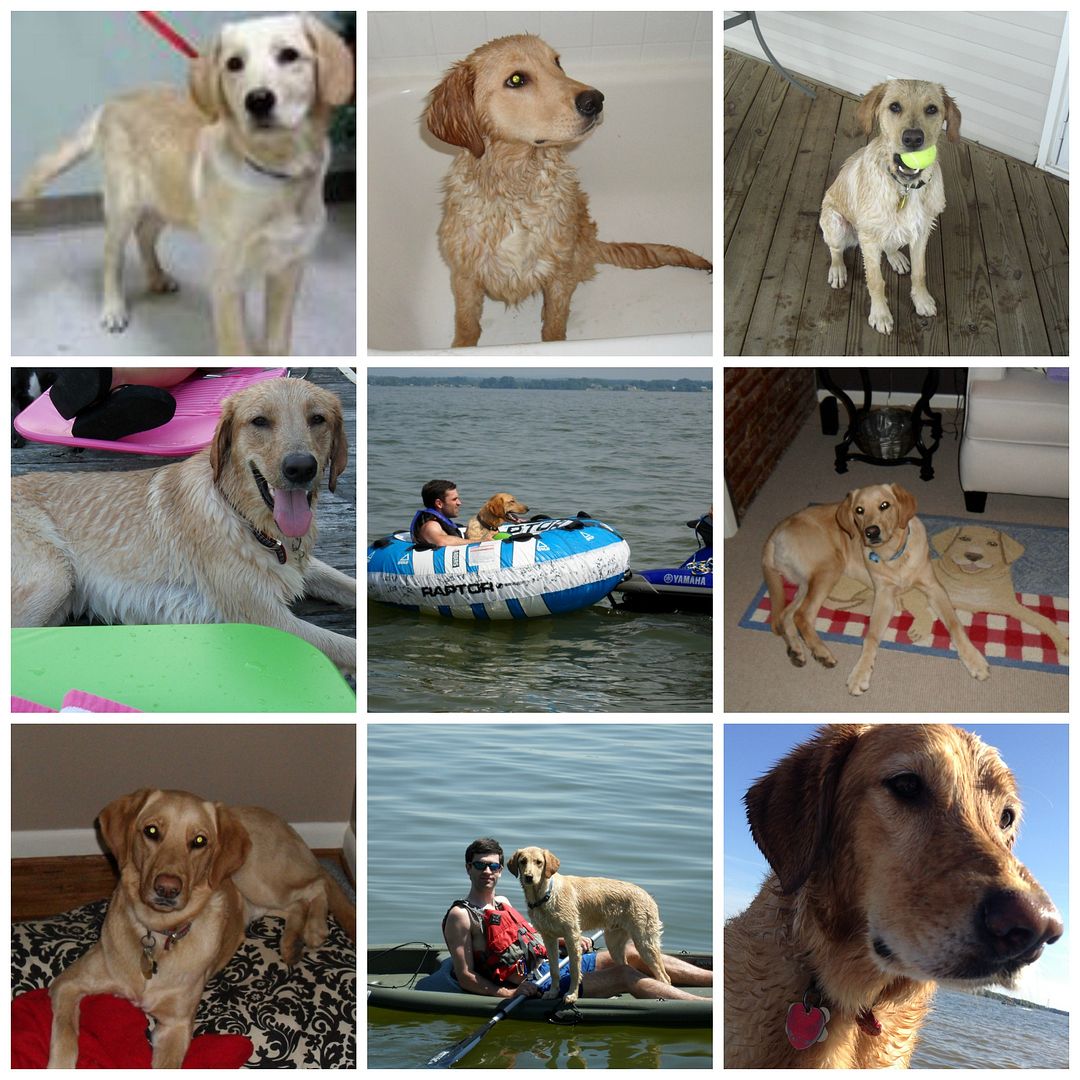 Top to bottom, left to right
1. The first picture of Sonny that we ever got! The rescue sent me this picture trying to convince me to get a puppy that was available instead of waiting for an older dog. It worked!
2. First bath!
3. First day at the lake--he took to the water instantly!
4. Sonny's first birthday at the lake!
5. Riding in the tube (slowly)
6. Posing with his cute mat from Auntie M
7. On his new big boy bed
8. Again, at his favorite place, the lake!
9. This year on Memorial day. He is getting to be a grown boy!
Since we are hopefully moving soon, I wanted some advice from all you pet lovers out there on doggie stuff for the new house. I'm hoping that the dogs can spend more time outside at whatever house we find and that their food can be somewhere easy to access but not right in the middle of the kitchen so it's not in the way when people come over. Any product advice will be most appreciated! Also, do you have any tips on acclimating your pets to their new home? I'm less worried about the dogs that my scaredy cats, bless their hearts, but I'm afraid that the dogs might try to escape or run away to find our old house. Please share your tips in the comment section below!! Sonny appreciates it!!