Happy Monday! Did everyone have a fun weekend? We were running crazy as usual! We spent Friday night with some friends at dinner. It was really hot but we got to eat outside and listen to the amazing singer, so it was really lovely!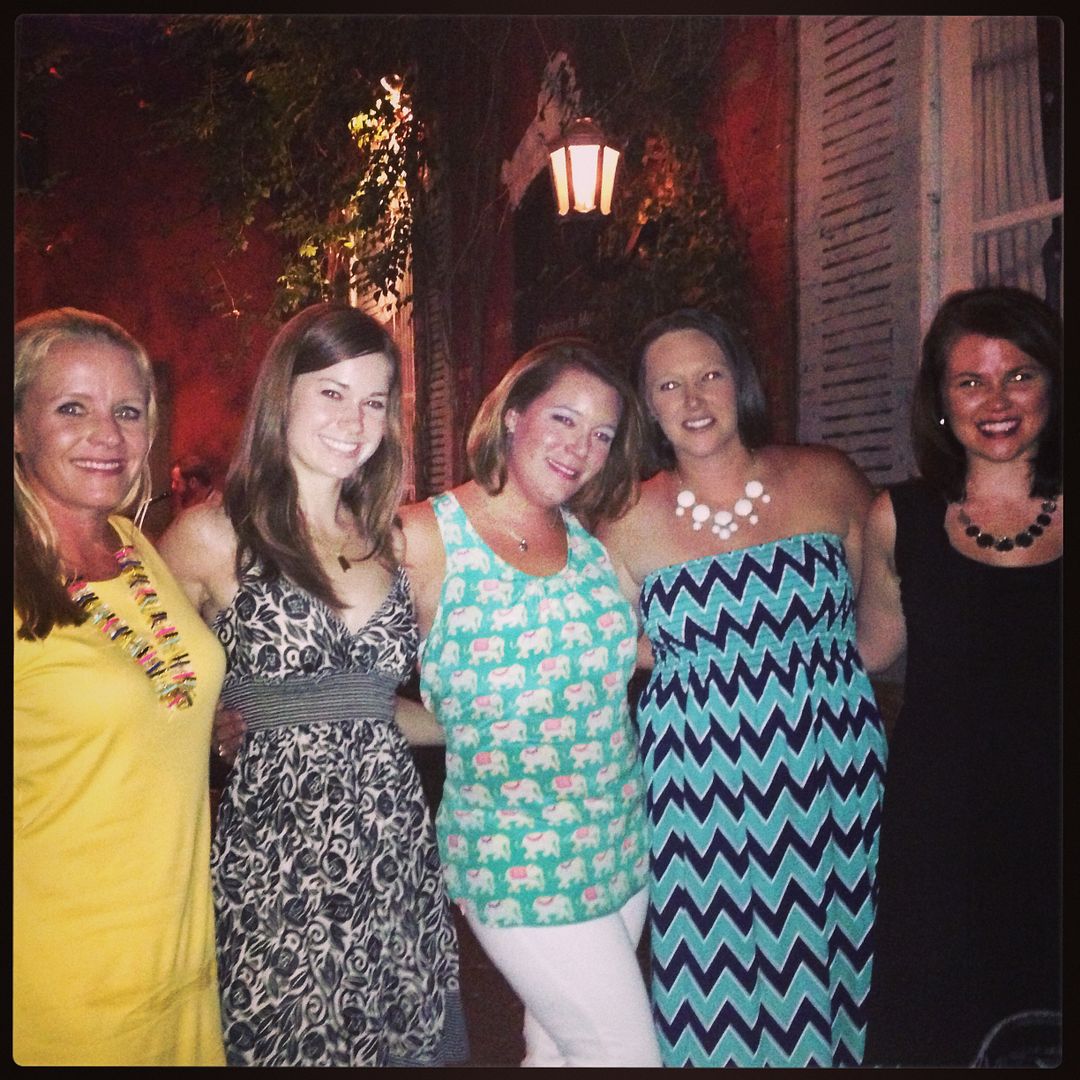 The husbands were there too, but of course, they had to take the pictures so they couldn't be in them!
On Saturday we were in rare cleaning form because we had an open house on Sunday. I was out painting our windows at 9am! I know that this is not that early but I don't do ANYTHING that early on weekends--ever! Luckily my friend Rachel was able to come and actually paint them well, so I bailed out of that job and tackled as many other projects as possible. We literally worked until nearly 5pm and I was exhausted! Thank goodness we had a shrimp boil to go to that night so I didn't have to cook dinner! Our young marrieds group from church met at the Monk's home for a fantastic summer supper. I ate plate after plate--all work and no play makes me a hungry girl!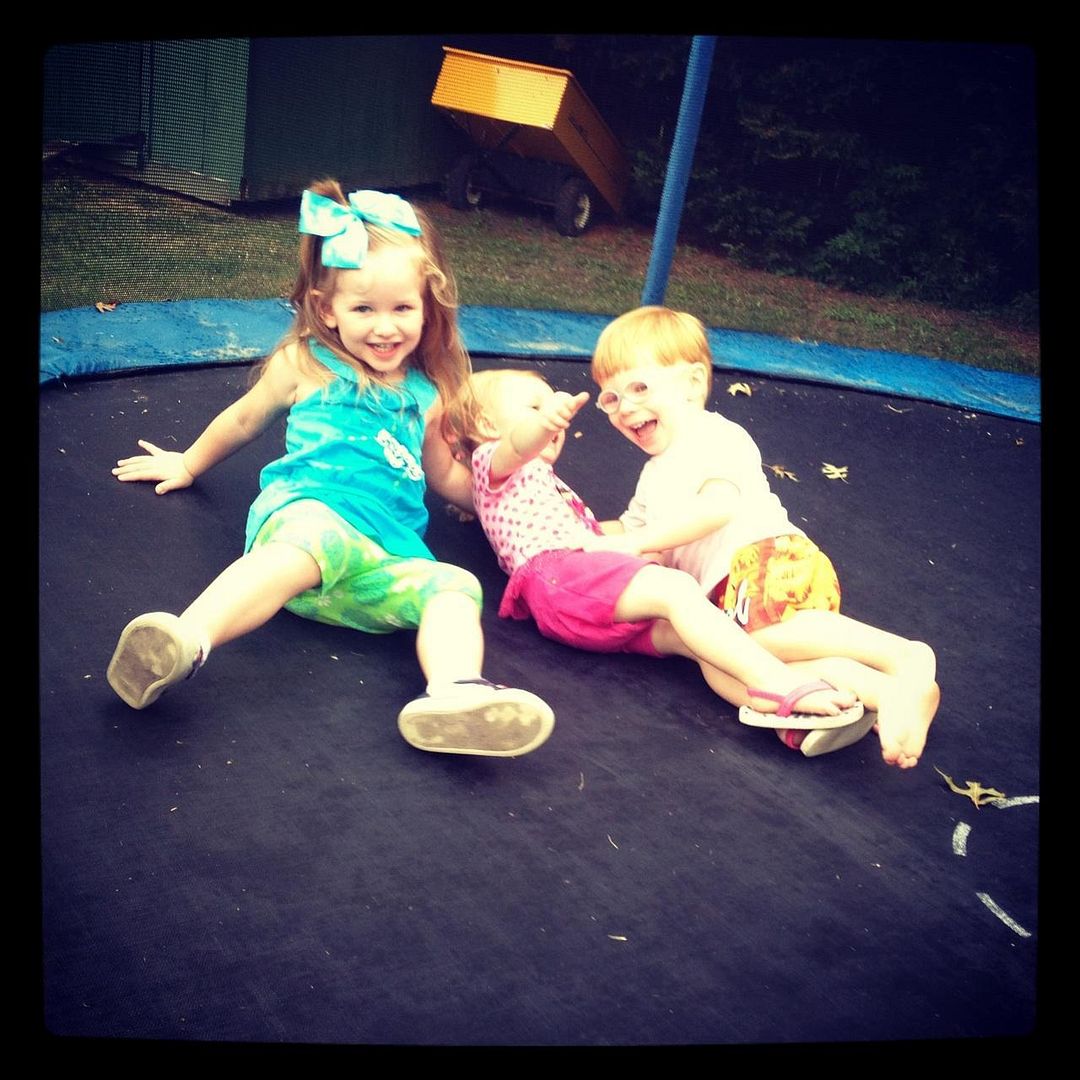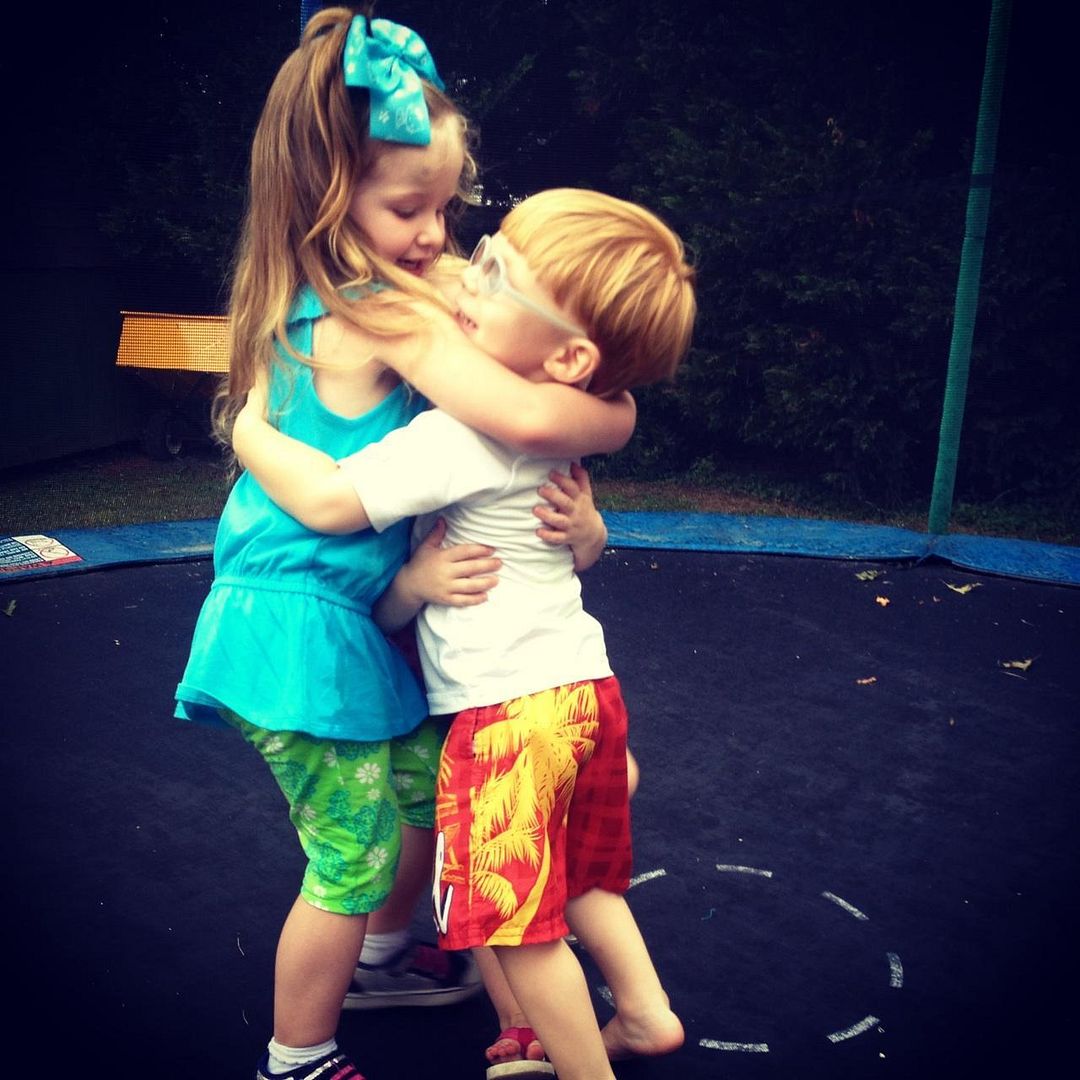 Um, how cute are these kids?? They were all so sweet and well behaved too!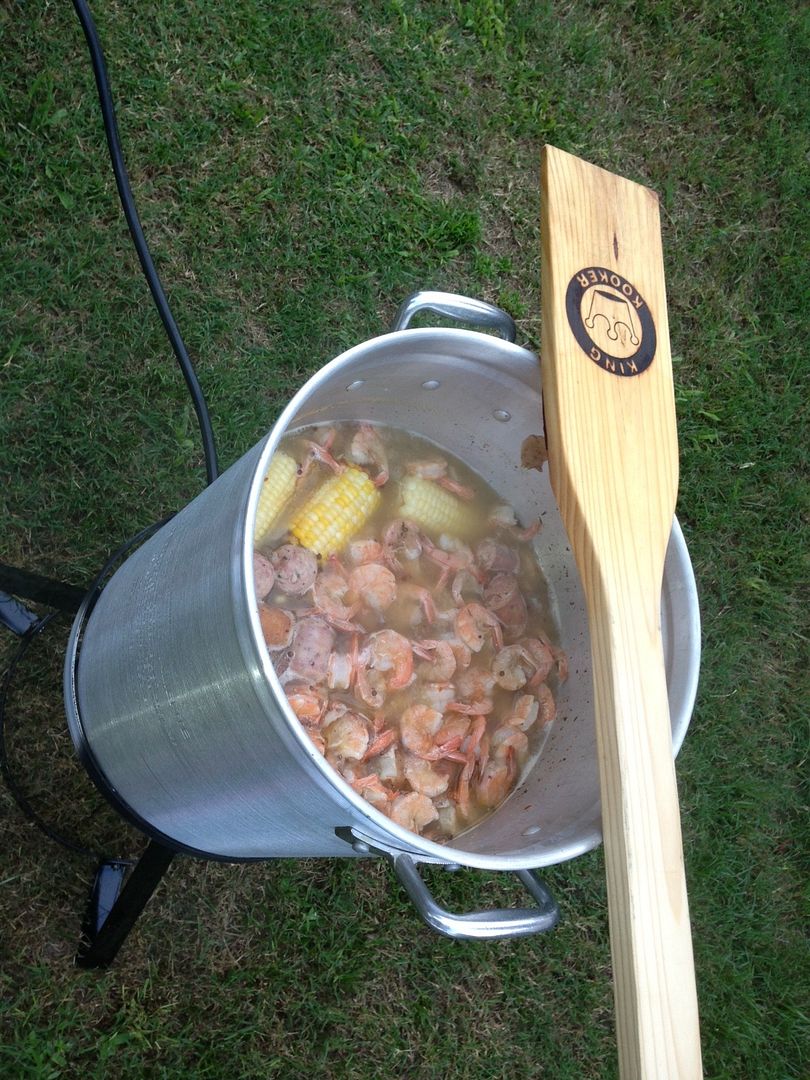 Shrimp, 3 kinds of sausage, corn, and potatoes. I wasn't exactly eating heart healthy that day, but it was super delicious!
The next morning we went to early church and came home to get the house in tip top shape for the open house. It really looked great if I do say so myself! I'll do a post later this week for my tips and advice! After the showing we went to visit new baby Mary Catherine Yother. I had so much fun snuggling with her I never took any pictures. Rest assured there will be plenty of pics of her in the future--she is gorgeous! We ended the evening at my parents' house for dinner. Again, it was so nice not to worry about dinner when we had been so busy throughout the weekend! We may have worked a lot but we were able to sneak in lots of fun as well!
So what did you do this weekend??
Don't think I haven't forgotten about the link up!!! Hope you have your favorite bbq or picnic recipe handy! I'm actually linking up an old post with recipes I used for supper club when I did a cookout theme. Hope you find some of them to your liking! Remember, if you want to link up, you can use an old post!
And now it's time for: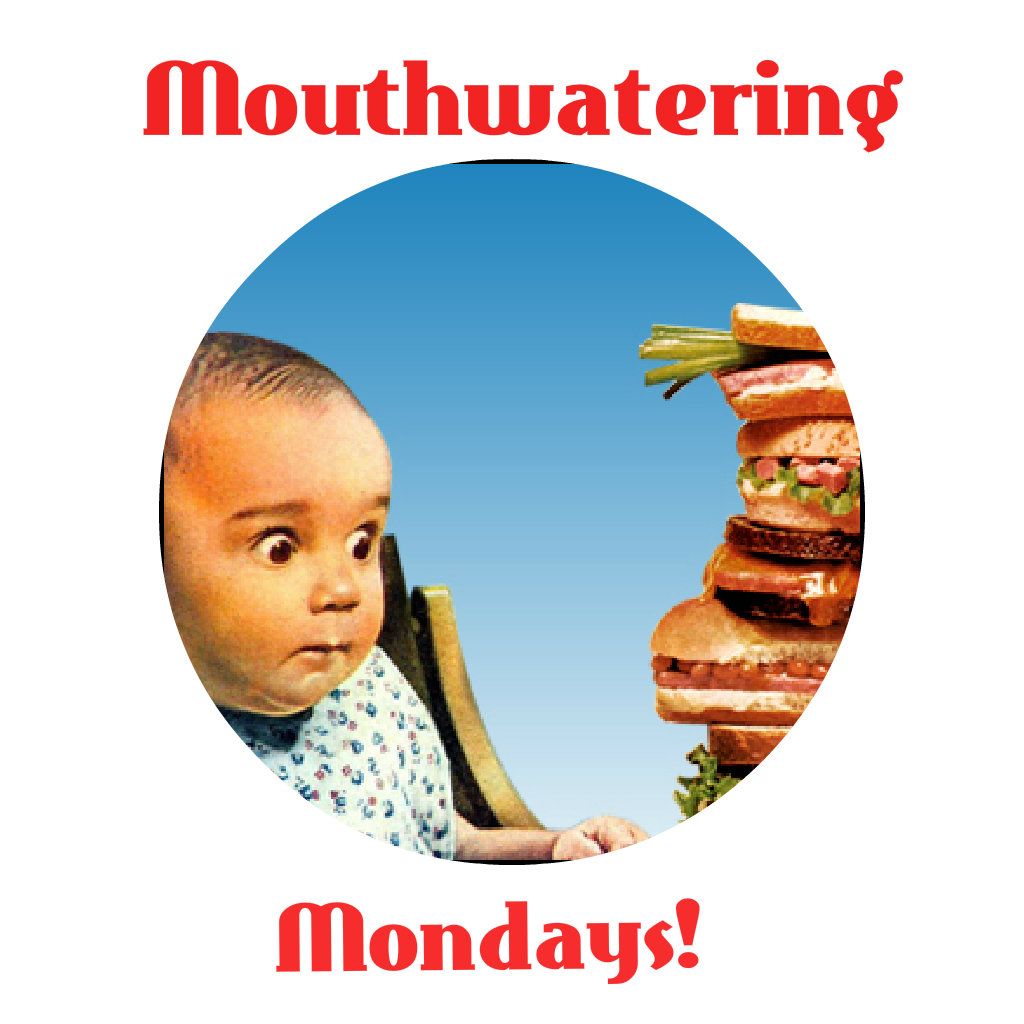 I along with 8 other ladies have joined forces to bring you this exciting weekly linkup. Every week we will have a theme to follow. The schedule for the coming weeks will be posted at the bottom of the linkup so you can plan out your posts in advance. Find your favorite recipes to go along with the theme and be sure to take lots of pictures!!

There are only a couple rules to play by!



1. Follow all your beautiful Hosts using at least one of the methods provided below.



Babies Bosses & Boyfriends: Blog / Bloglovin / Twitter
Rhyme and Ribbons: Blog / Bloglovin / Twitter
A Beauty Moment: Blog / Bloglovin / Twitter
Bailey Dailies: Blog / Bloglovin / Twitter
The Active spirit: Blog / Bloglovin / Twitter
The Campbell's: Blog / Bloglovin / Twitter
Well Worn Soles: Blog / Bloglovin / Twitter
Caravan Sonnet: Blog / Bloglovin / Twitter
Lost in Boston: Blog / Bloglovin / Twitter
2. Grab a button, place it on your blog, and link up your post for your favorite recipe following the weekly theme!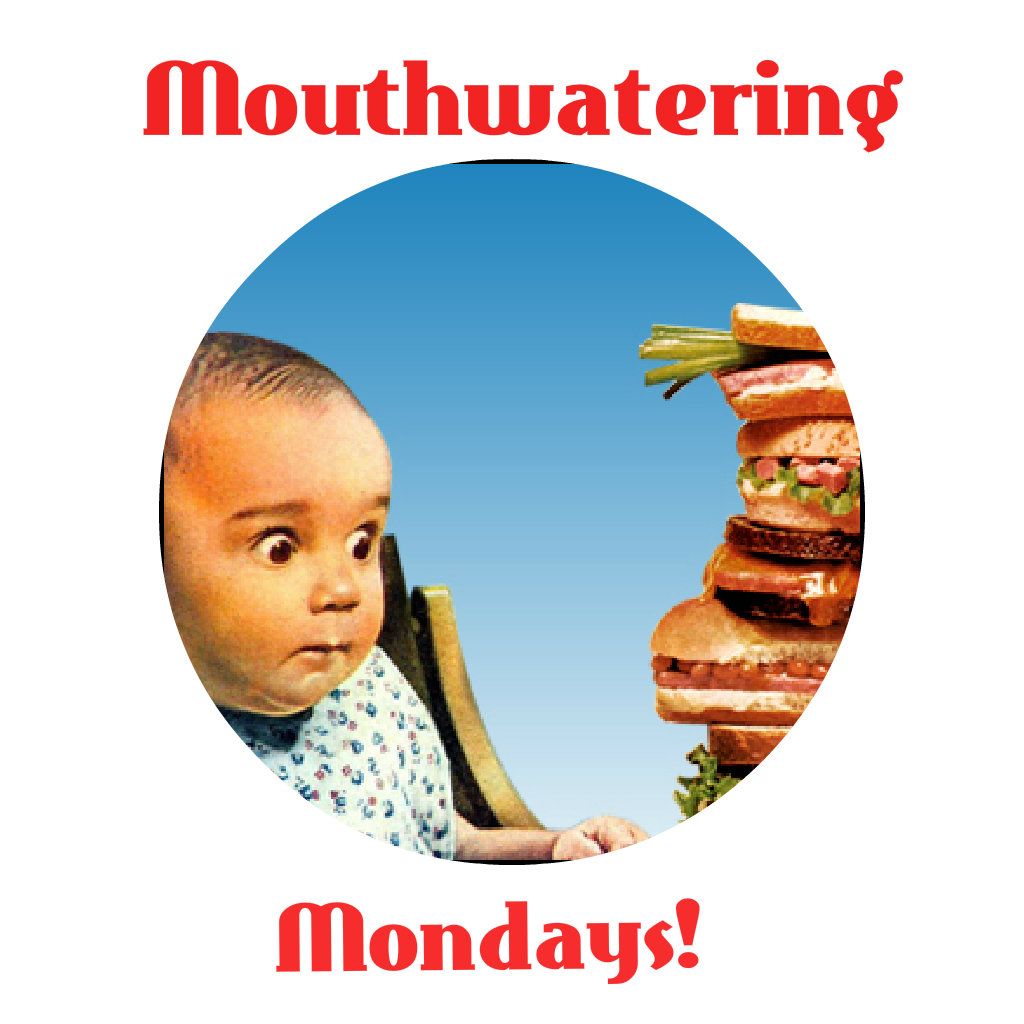 3. Check out some of the other fantastic links & Have a blast!
And it is as easy as that! So get your favorite recipe book out and practice up! NO strings attached just a fun and friendly weekly linkup for working girls, single moms, Stay at home moms, housewives, or even the single lady looking for a great idea!!
The schedule for the month of July:
July 22: Favorite BBQ/Picnic Recipe
July 29: Quick & Easy Appetizer
Now bring on those tasty Picnic style recipes!