This weekend Forrest and I headed down to my grandparents' beach condo for a quick weekend. We were supposed to go after work on Thursday but he ended up having to work on Friday so we had to wait an extra day. I was kind of iffy about go to the beach for less than 48 hours, but it turned out to be fantastic! When he got home from work I had the car packed and gassed up. I had dinner in the car, a cooler of drinks, and extra road snacks. We were getting down there as fast as possible and so I did my part to make that happen! We rolled in exactly 5 hours after we left, which wasn't so bad after all!
We woke up to an overcast Saturday. We started the morning with a run and despite the clouds it was HOT! We stopped when we got to the bridge and found a new restaurant called the Gulf. It was open air and they had cute beach couches and chairs, plus food and drinks! We didn't have money so we decided to finish our run and come back for lunch, since it looked like you could wear your swim clothes (I hate having to get cute just to get back in my swimsuit afterwards). We immediately changed out of our running clothes and into our swimsuits so we could cool down in the pool. When we finally made it to the beach, we were greeted with thunder! We held out as long as possible before running in to avoid the rain! No fun! It wasn't raining too badly so we did get back to the Gulf for lunch, which was awesome! Forrest was so proud of his find! Our afternoon was spent napping and of course catching up on Mad Men! You would think I would be sad that one of our 2 beach days was rained out, but I LOVE a relaxing, do nothing kind of day, and ours was perfect!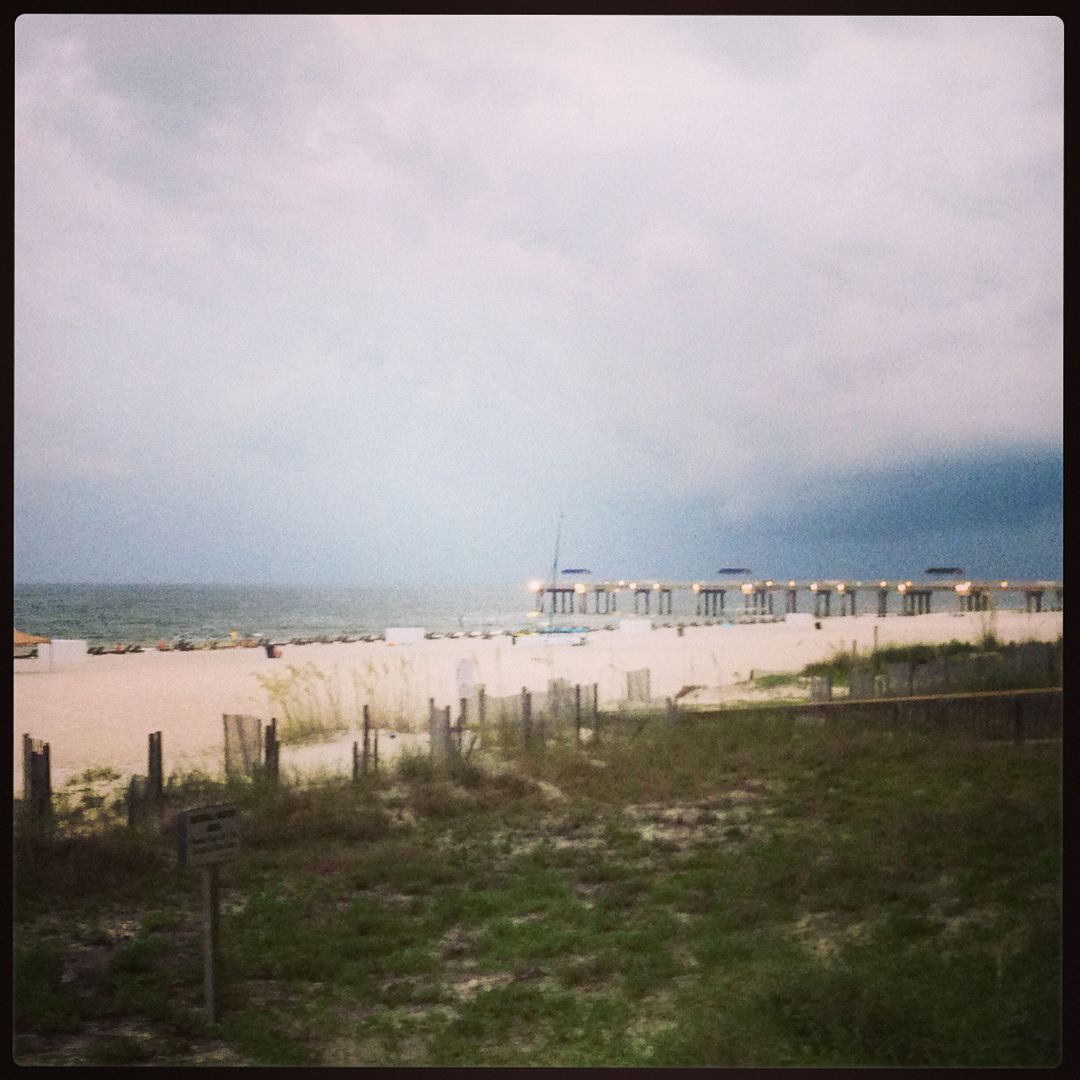 I had been looking forward to having dinner at our favorite beach restaurant, Cafe Grazie, all week long. However, we were seated in the back room with a large party of VERY loud and obnoxious people who were screaming, cussing, singing, yelling at the tops of their lungs. It was miserable. I literally inhaled my food (which was delicious as always) just so we could get out of there. It's really sad when people with bad manners ruin things for everyone else!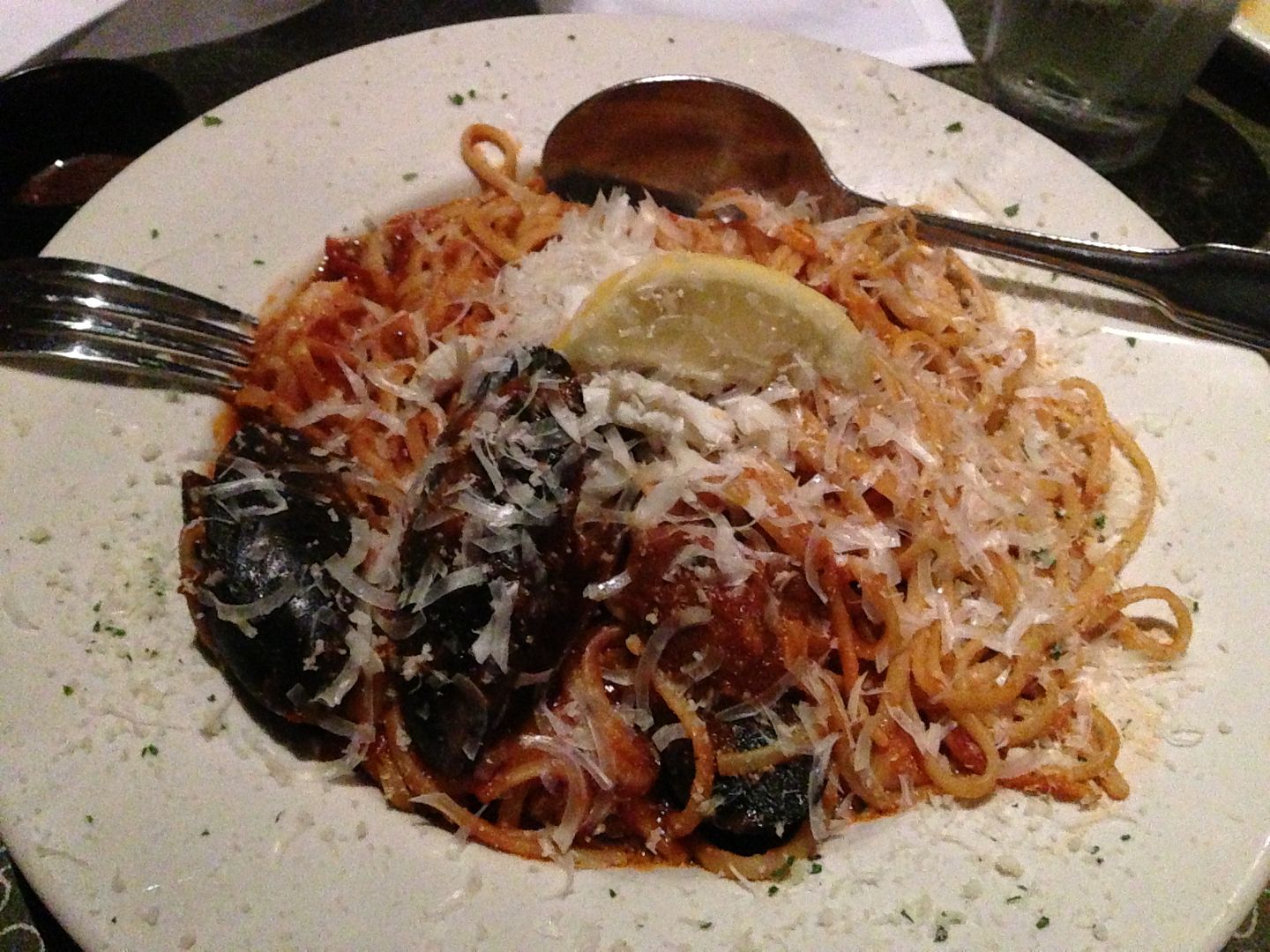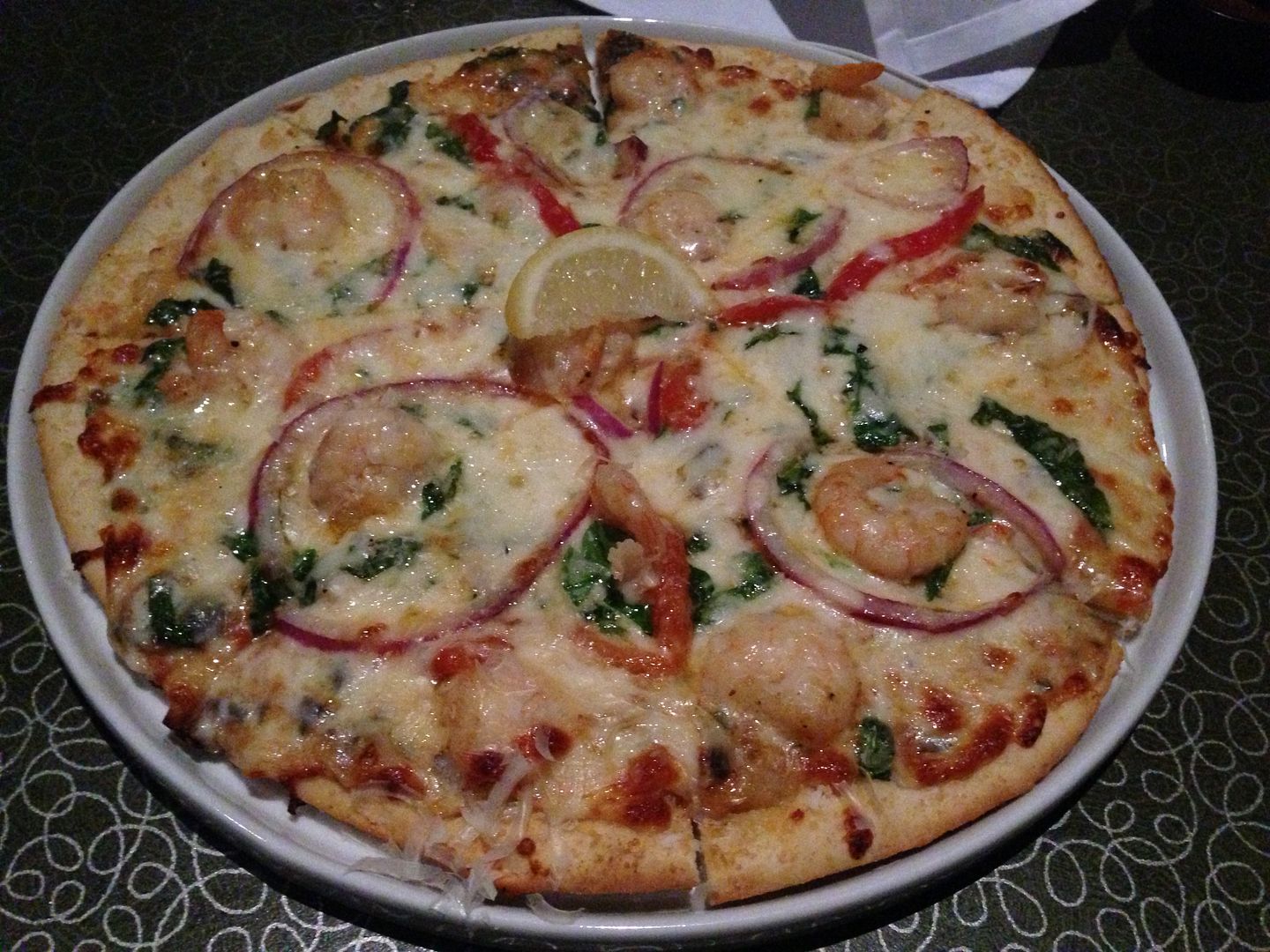 They didn't spoil our fantastic food though! Seafood linguine and seafood pizza!
The next day we woke up to SUN! Hooray! We were outside and enjoying the sand before 11am! It was so nice to just be still and quite for a change. After a while we walked back to the Gulf restaurant for a drink and a snack. This time instead of hunkering out of the rain, we hung out in this cute little beach cabana and enjoyed the scenery. Ahhh! The life!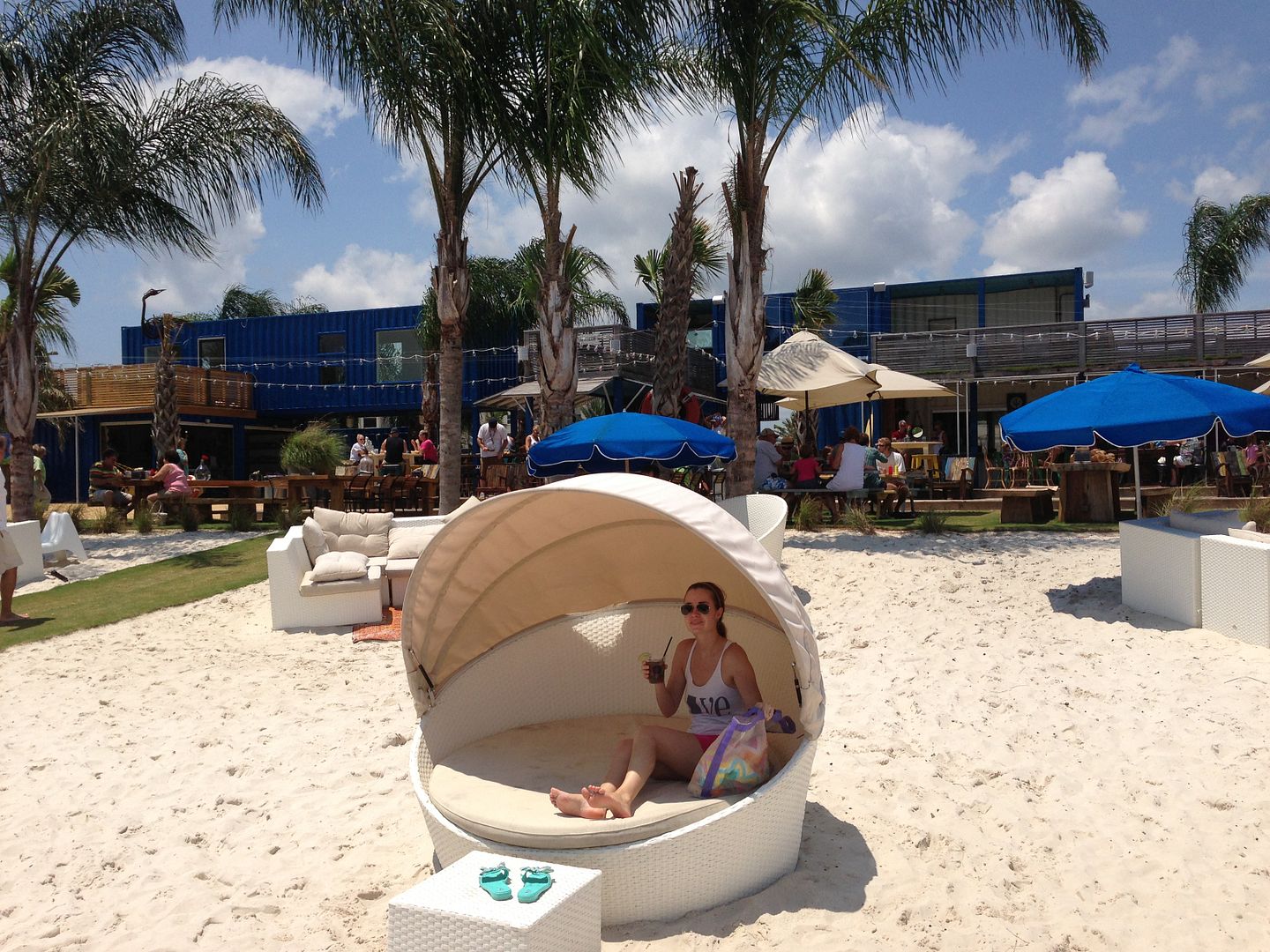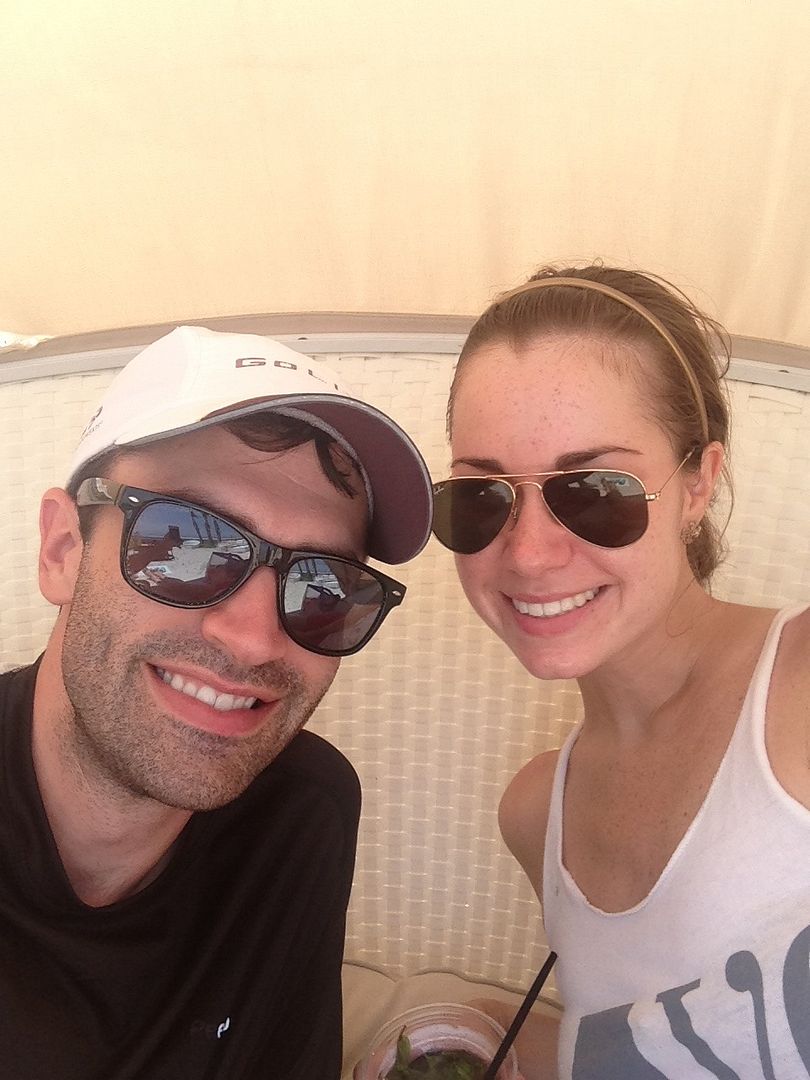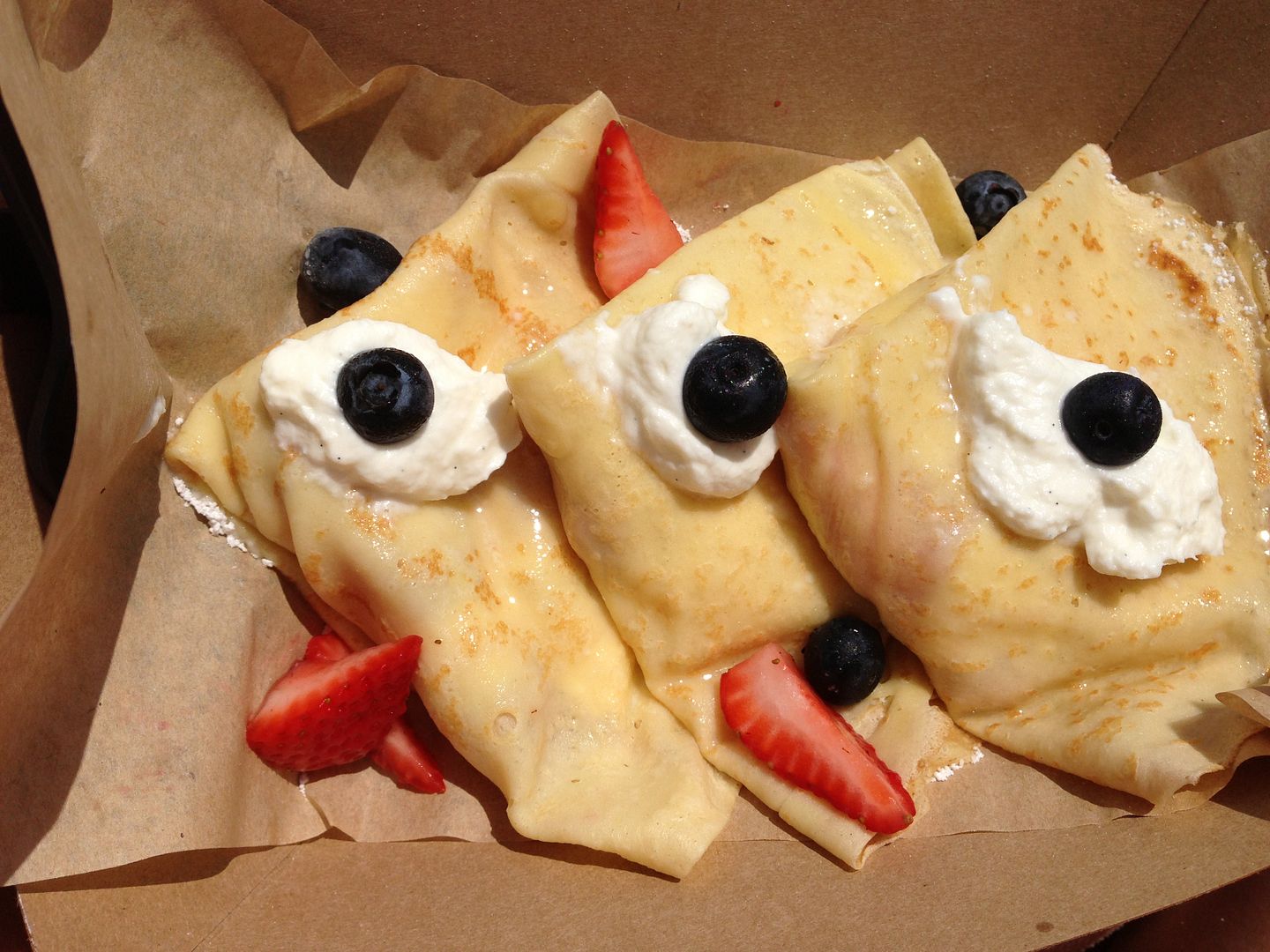 Even though we were only there for a little while, the trip was definitely worth it. Good food, good sleep, good relaxing with the husband. I feel like we are always busy or we are always with other people, which, don't get me wrong, I love! However, it was awesome just to decompress, leave the stress of selling our house and work and everything else behind, and just enjoying being with each other. Now that we've done the beach this way, and since we have easy access to the condo, I think we will be taking many more quick weekend trips in the future.
Where are your favorite places to go for a quick weekend away?? Do you like spending this kind of quite alone time with your significant other?