Yes, we need to sell our house first, but I am having all these emotions about the house we will buy and the process it takes to make it ours. When we purchased our first home, our situation was very different. I had just moved home after finishing law school and taking the bar exam and Forrest was finishing up his second semester of dental school in Birmingham. We had initially planned on living in Birmingham while he finished school and I would commute to Gadsden for work, but we changed our minds and decided to flip flop that process. Since Forrest couldn't come up every day to look at houses, the task was left to me (and my mom). I didn't really mind that because that meant I could pick only my favorites to show him. I was excited to start the process but once I got into it, I was totally overwhelmed. I had NO knowledge of banks and loans and mortgages and the rest of that nonsense and got really bogged down in that. Then, the house hunt was so much harder than I thought! I would look at a house and Forrest would shoot it down. Too big, too expensive, too much work, too this, too that. I was looking all over the county, which is admittedly the smallest county in the state but still...that's a wide range of locations. I remember having a melt down half way through and we decided to pick our favorite areas and stick to those only, which greatly reduced the number of houses I was going to have to see. If we couldn't find one we liked, we could get an apartment until one became available. Then, I found it. It was quaint and beautiful and big and had so many of the features that I wanted in a house. It was a little over budget but this was 2009 and things were being sold for way under asking. So we made an offer. And waited...and waited..and waited. And then, the offer was rejected. I will tell you this--that is the WORST feeling. You go through this exhausting process of finding a house you like, then you fall in love with it, and then they say NO, you can't have it. I was devastated. Forrest and my mom all said that it wasn't meant to be but I was so stuck on it that it took me days to get over it. I don't know if I was more upset about losing the house or about the fact that I still had to keep looking. Finally, after 31 houses, we made our decision--and bought the very first house I saw, the one that Forrest said sounded great but I should probably see some more so we knew what was out there. Yes, that was frustrating, but at least I knew that we were getting the very best house for our money and more importantly, the very best house for us. It wasn't as easy as that, even in the end. The mortgage company jerked us around and kept wanting more and more money up front for a myriad of reasons that I don't remember, so we switched our financing a week before closing, which was 2 weeks before our wedding. It was quite the process but in the end it all worked out for the best!
As we start our search for a new house, all of the emotions from the first search keep welling up inside me. I don't think the process will be nearly as arduous, because we know the areas that we are willing to live and we aren't looking outside of those (although we have strayed a time or two). Things with the banks are much easier now because we have both been working for several years so I'm assuming we are "safe bets". Still though, I know that the possibility of heart break is out there and I fear it the most. I know that is silly, especially since I'm steeling my heart just in case, but I can't help but see a house I love and start planning. I've mentally filled closets, placed the Christmas tree, hung our future children's stockings. I have to be able to think ahead when we see these houses because we are planning on a life that we do not have yet, but I'm trying to keep my planning and dreaming in check. I know everything will work out and as my friend Deborah said, whatever happens happens, and I know to expect bumps and set backs along the way. I'm really just anxious to have the process over with so we can get this next aspect of our lives underway! Wish me luck!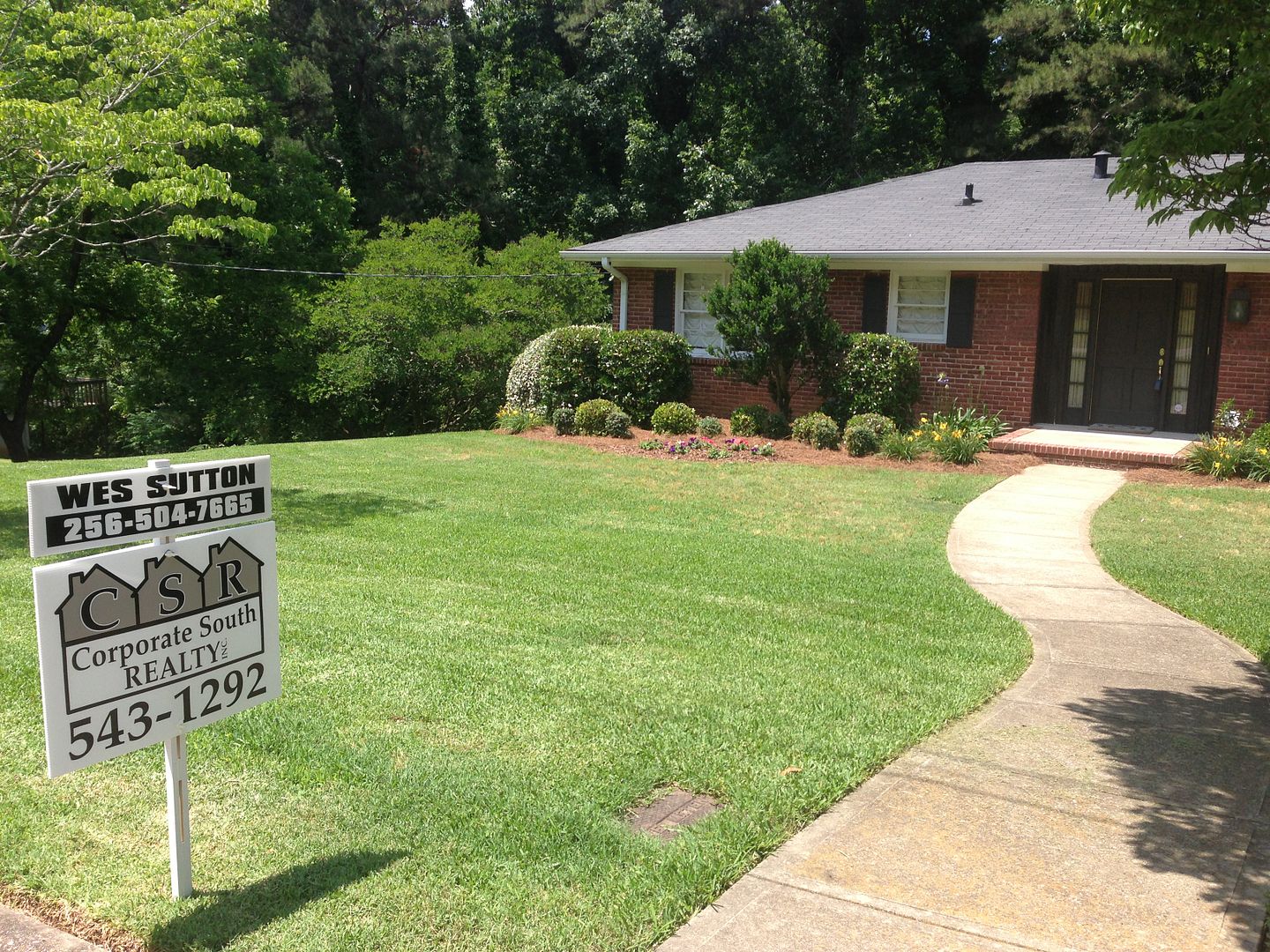 Do you have any house heartbreak stories? Suggestions on how not to get too attached? Ideas to make the house hunting process a little less stressful? You know I'd LOVE to hear from you below!