I hope everyone is having a great 4th of July holiday! Lucky me, I don't have to work today, but if you are, I hope you are having an easy day and getting some blog reading in! Here are the things I'm loving this week!
BlogLovin
So I know you know by now that Google reader is no more. In blog land it seemed like everyone was running around screaming "THE SKY IS FALLING" over it for months now! However, we now have the fabulous BlogLovin available for you to follow your favorite blogs (including this one, I hope!). If you aren't "Lovin" Bailey Dailies yet, simply click below and you are all set!

Shop at Home
I was approached a few weeks ago by Shop at Home to bring you guys some fabulous coupon finds from my favorite stores! You know I jumped at the chance because I'm a huge bargain shopper! We have been working together to come up with a list of stores that I think you will all love! You will find their feed on my right side bar underneath all of the buttons (hi sweet sponsors!). I will also be partnering with them each month to bring you a fun post about seasonal deals, shopping, etc! Exciting things are coming your way! They also featured me on their "Bloggers We Love" page! Check it out
HERE
!! I'm feeling a little bit famous, I can't lie!
Summer Swap
Lastly and certainly not least, I'm LOVING my summer swap box from Britney of
Lady Luck
! I got it last Thursday right before I went to the pool so the timing couldn't have been more perfect! I participated in the swap hosted by
Meighan
and others and I was honestly nervous because I didn't want to put a lot of time and effort into this gift if my partner wasn't into it. Well, I was overwhelmed at how well Britney "got me"! Plus, she didn't mind that I had to mail mine late due to the craziness that was Las Vegas earlier this month. Love you girl!! Thanks for an awesome gift!!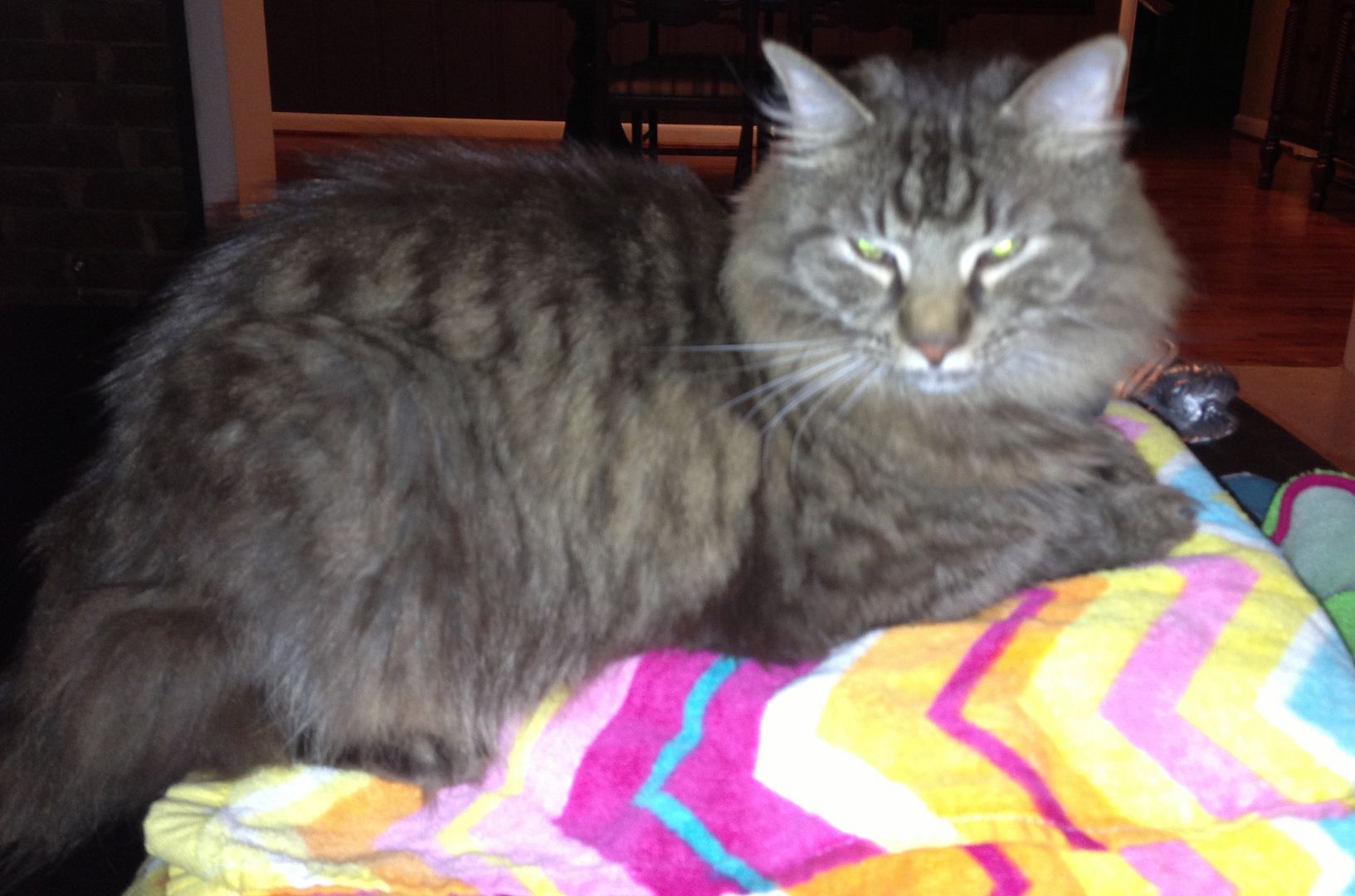 Brownie enjoying my new chevron towel from Britney, as soon as it came out of the dryer.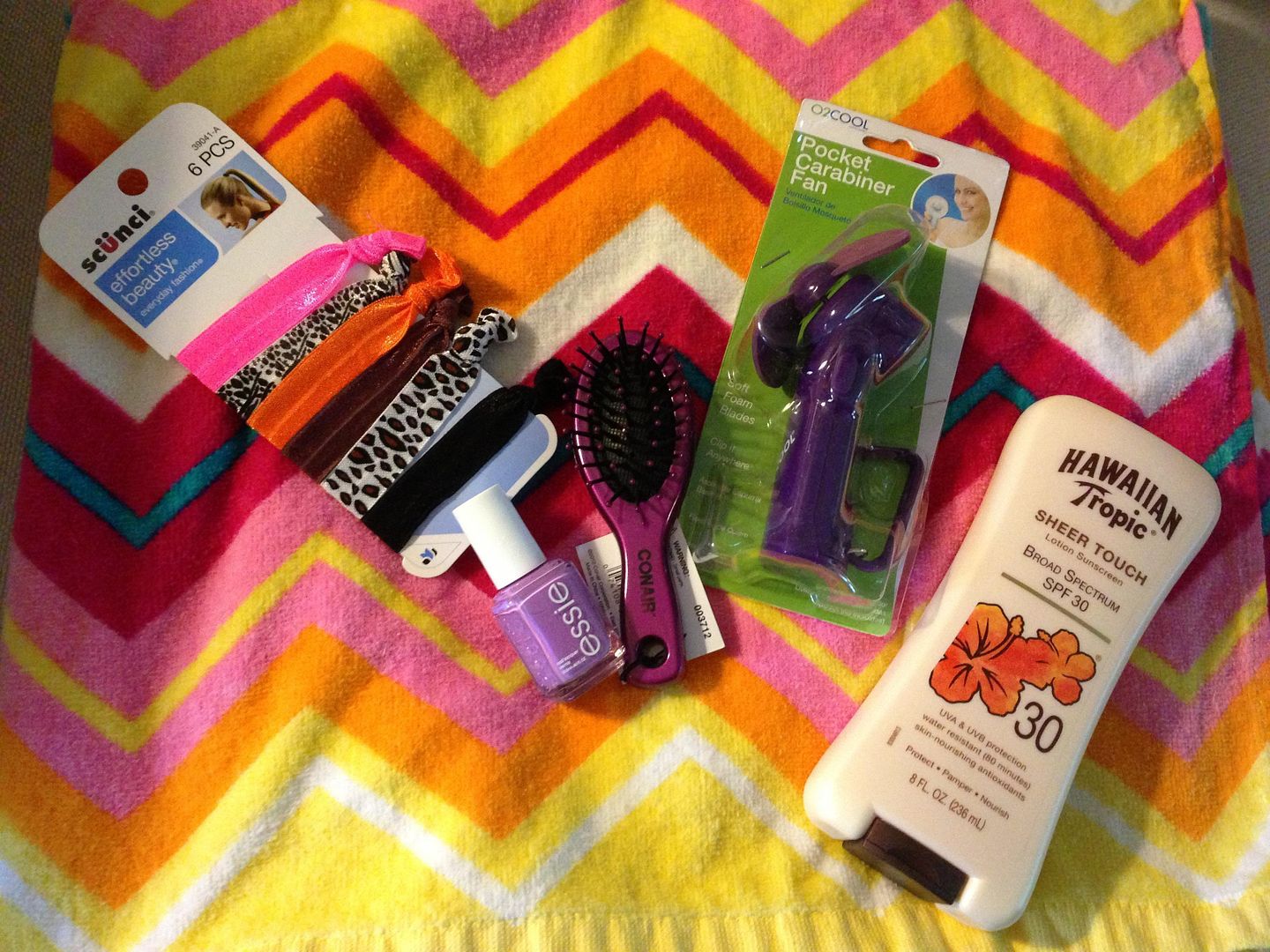 Aside from the darling towel, Britney sent me:
1. Scunci hair ties (I have never used ties like this before but man do they work well! I'm a convert now!
2. Essie nail polish in Play Date. LOVE!!
3. Purple mini brush, which is already in my beach bag
4. Mini purple fan, also already in my beach bag
5. Hawaiian Tropic Sunscreen in 30, so clearly she knows I'm an avid sunscreener
6. (not pictured) Cooling facial mask--can't WAIT to do this after the 4th! Nothing feels better than doing a mask after days of sunscreen all up on your face!
Hope you all have had a wonderful holiday and have a relaxing and fun weekend ahead!
Don't forget to enter my
SPONSOR GIVEAWAY
!!