I thought it high time I tell you about our fab weekend, considering it was nearly a week ago (thank goodness-this has been a WEEK, I tell you). We had the best time "feeling the love" and celebrating the marriages of some of our favorites!
We took Davis and Megumi to celebrate their marriage at Highlands Bar and Grille in Birmingham on Friday night. They had never been so we wanted them really to have a great dining experiences. Highlands is one of the premiere restaurants and it did not disappoint on Friday. We had started drinks, appetizers (beef carpaccio, proscuitto wrapped figs, fried okra), four fabulous entrees (braised chicken with grits, swordfish, snapper, and lamb) and of course, the most delectable desserts. We don't have anywhere to eat like that in our town so it is always a treat to have this kind of dining experience.
Cheers to the Baileys!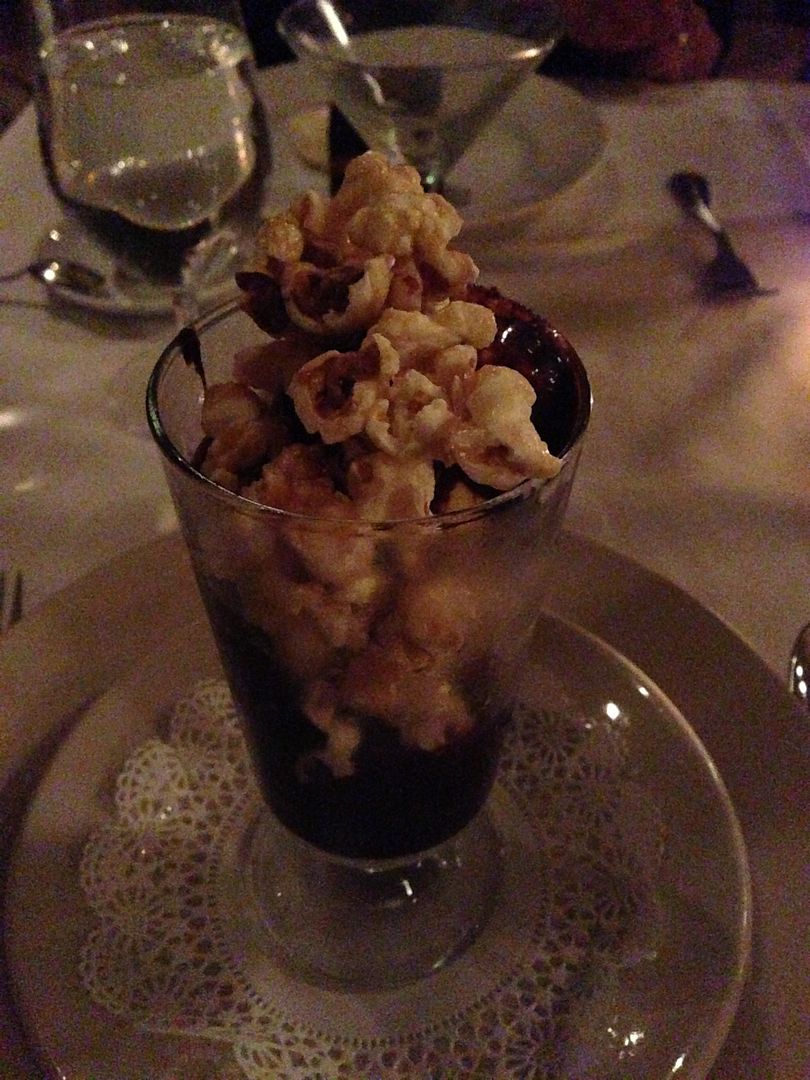 I really thought you needed to see a picture of my caramel popcorn sundae!
On Saturday, we celebrated another marriage, well, wedding, actually, of Troy and Kaci. Forrest and I went to high school with Troy and we have fallen in love with sweet Kaci, so it was super special to be a part of their day. They had the wedding at a lovely new venue near town that I for one was excited to check out. I'm always thinking of fun places to have parties so this really gave me a good chance to scope this place out. The wedding was outside and it had been threatening rain all day, but it actually cooled off right in time for the ceremony and the rain held all night--a perfect evening for a summer wedding!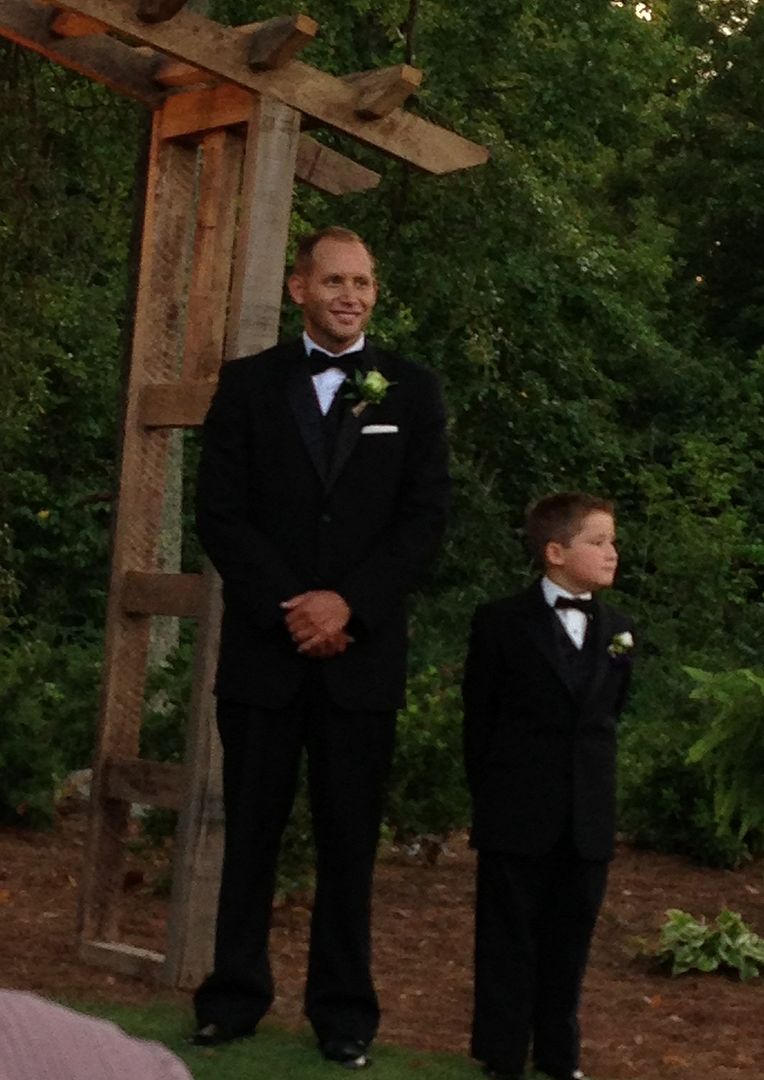 My favorite part of the wedding---when the groom is watching the bride walk down the aisle--towards him and towards their new life together.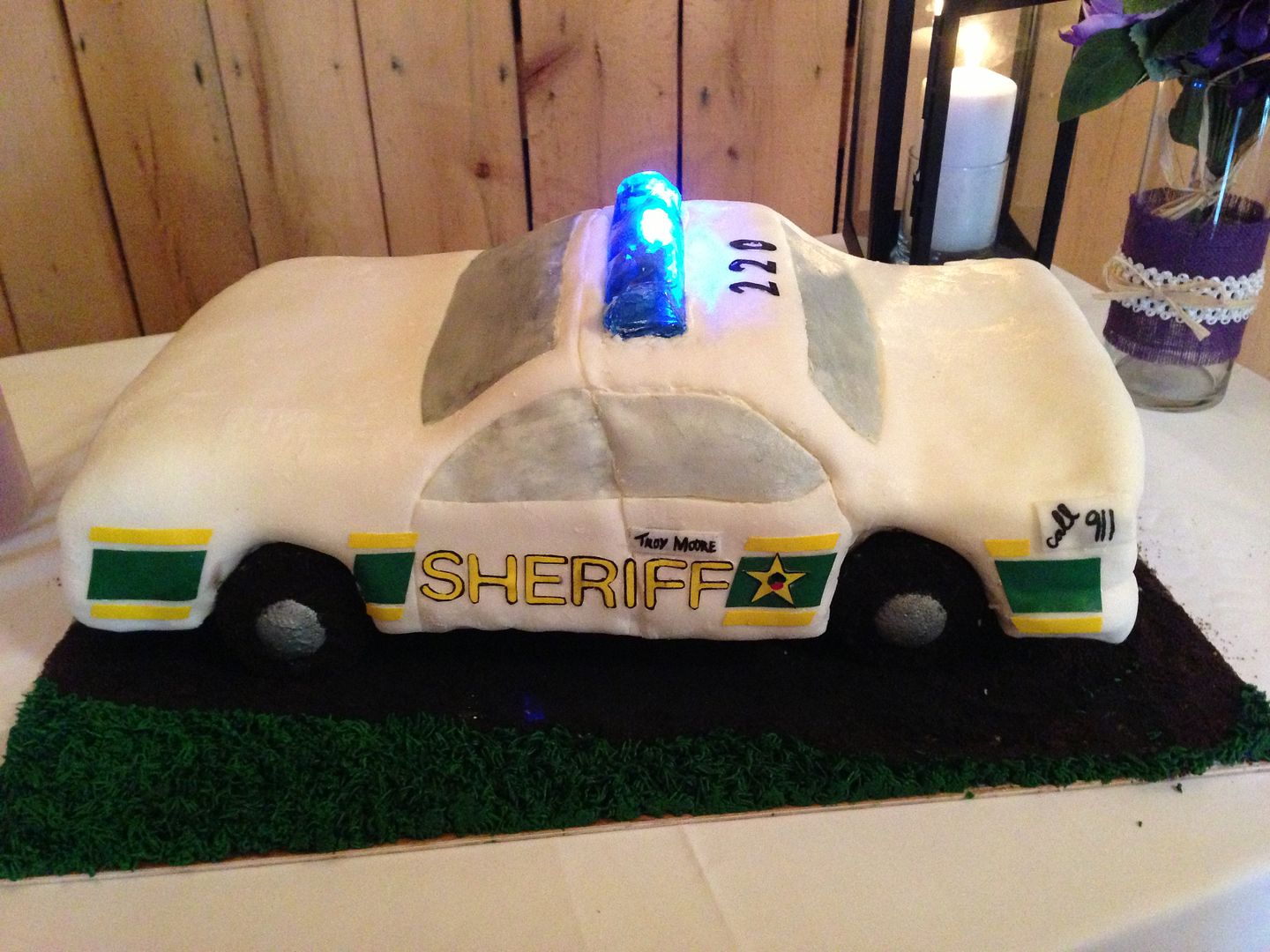 Ok and also maybe my favorite part is cake--I'm a wedding cake connoisseur! Since Troy is a Sheriff's Deputy, he had a cake shaped like a patrol car, with real working lights. I was muy impressed!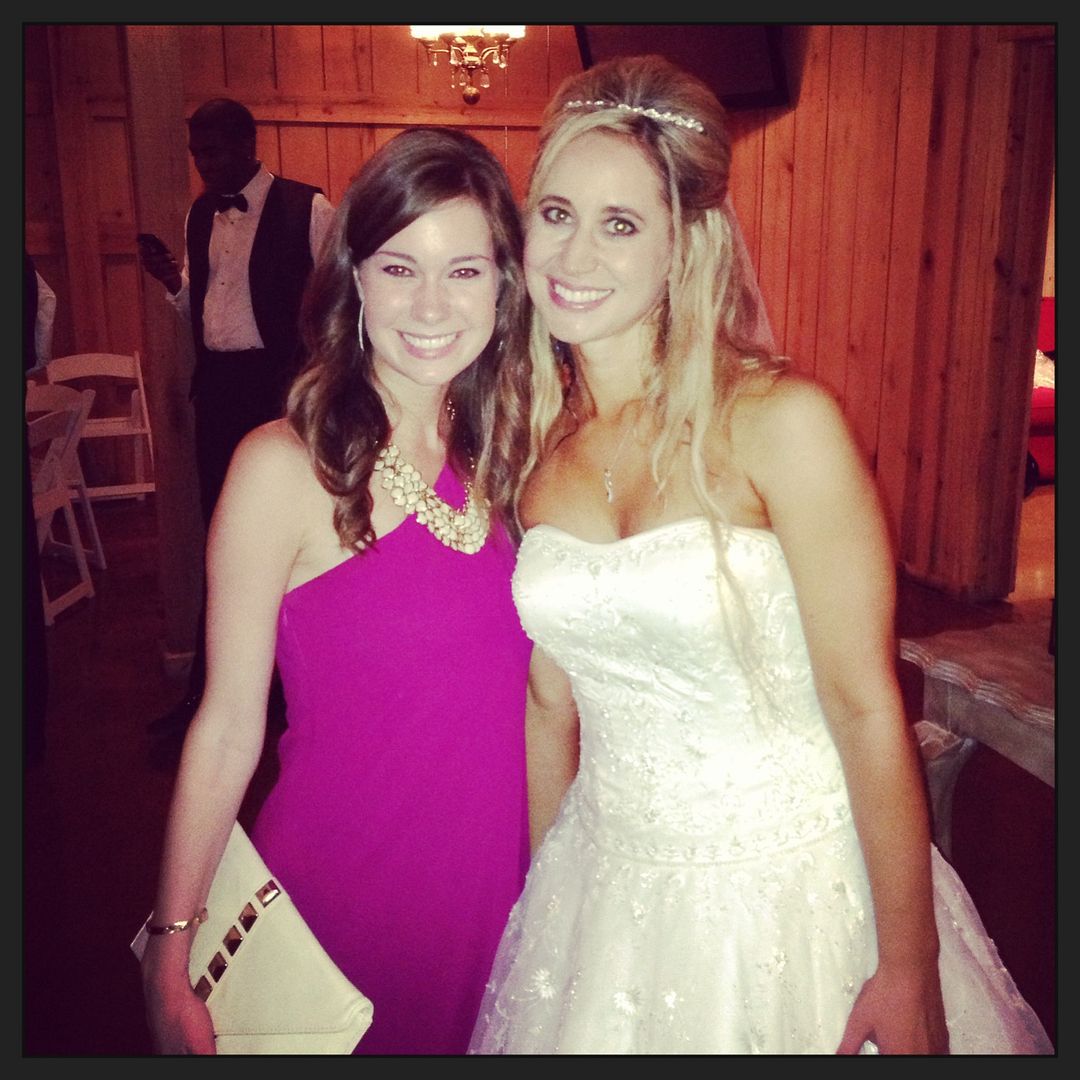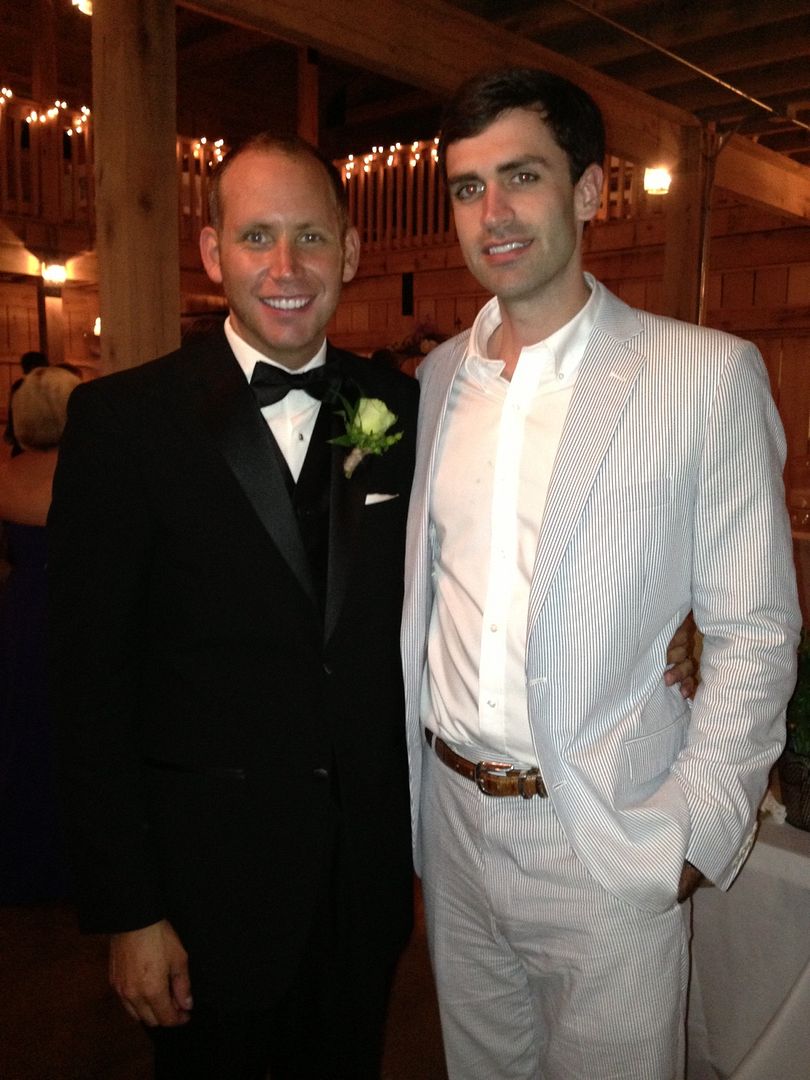 We had an unforgettable time! Thank you Troy and Kaci! Best wishes and congrats!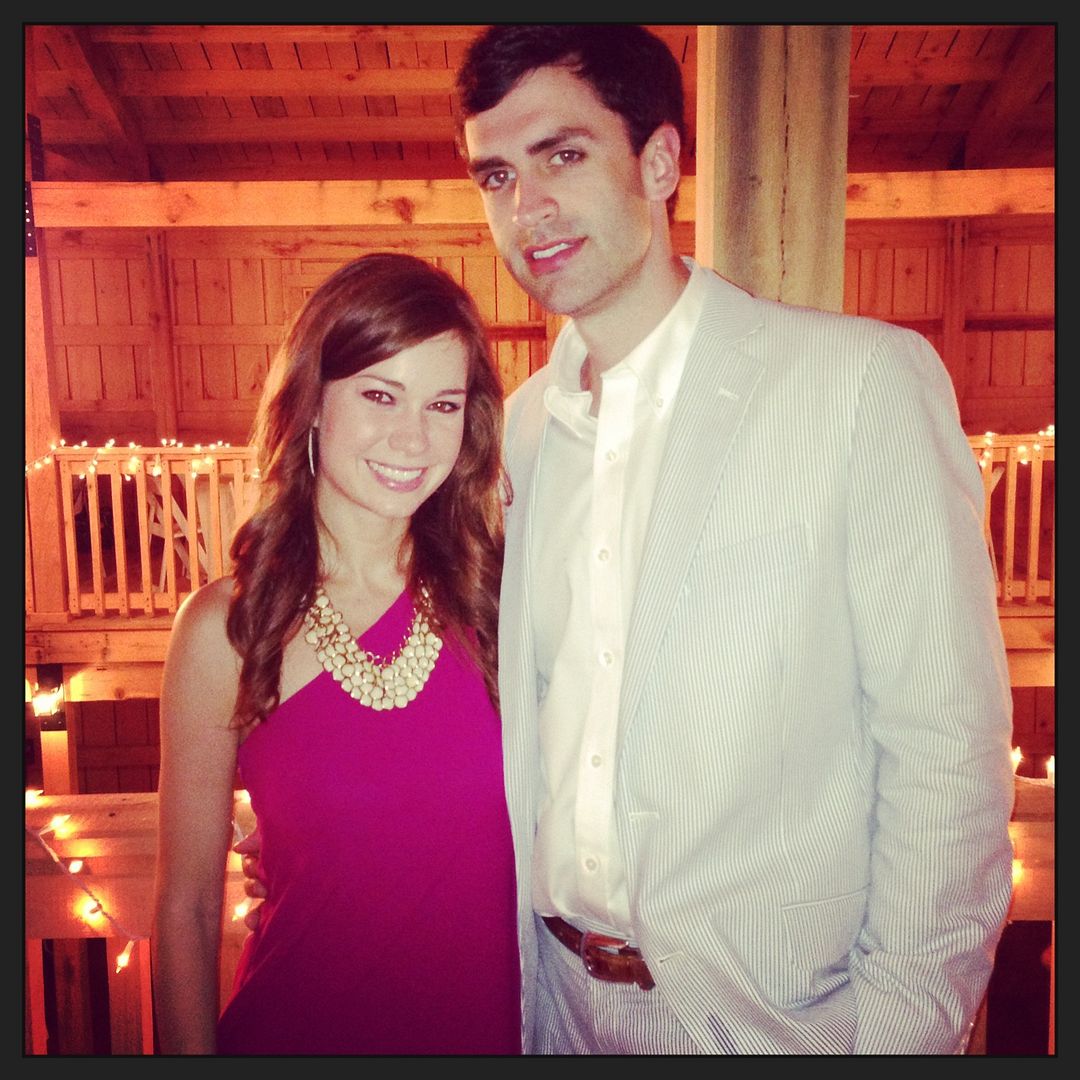 I love going to weddings, because they make me remember my own!
What are your favorite foods to order when you are out celebrating?
Do you like going to weddings? You KNOW I do! What is your favorite/least favorite part?