I do. It's straight on top and the rest is ridiculously wild and wavy. Not in a cute, scrunch it and wear it curly way, but in a nasty, rat's nest kind of way. That's why I was THRILLED to be contacted by Misikko about reviewing their
Hana Professional Flat Iron
. I mean, I have a straightener, but I hate using it because it takes so long to actually straighten my hair. I'm usually sweating bullets after having it so close to my head for so long, and if my hair gets damp again, it kinks right back up. Since I live in the South, I almost never straighten in the summer because it takes so long and it is SO hot and it is just not worth it. I really should apologize to everyone who sees me for the perpetual pony tail I've been rocking all summer long. I just don't have it in me to get up extra early to straighten my hair just to have it unstraighten itself by lunch time. No time for that.
However, the
Hana Pro flat iron
is a dream come true! It really must be magical or something because it makes my hair ridiculously straight in record time and it actually STAYS STRAIGHT all day long! I straightened before a party one night and after sleeping through the night, my hair was still straight the next morning! I could cry! It was a hair miracle! Forrest gets mad at me because I have been filling his text inbox with things like "Guess whose hair is still straight at 2:34pm?" and the like. I've also been taking an unnecessary amount of pictures of the back of my hair. It's just that remarkable!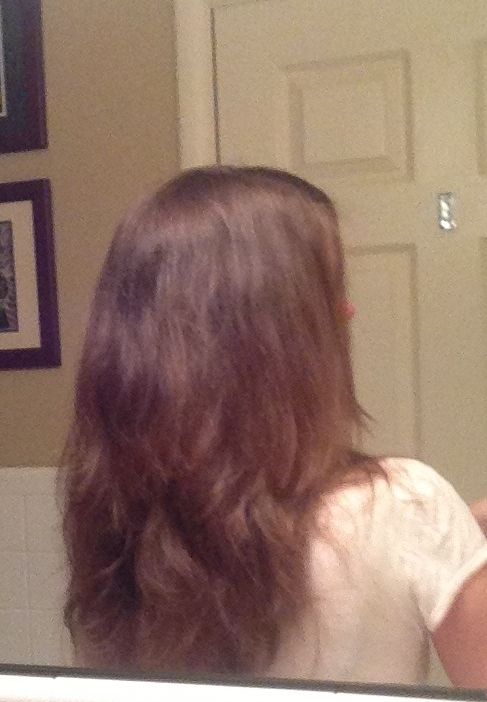 Super annoying kinky hair is instantly transformed into beautiful, sleek, and straight hair that actually LASTS!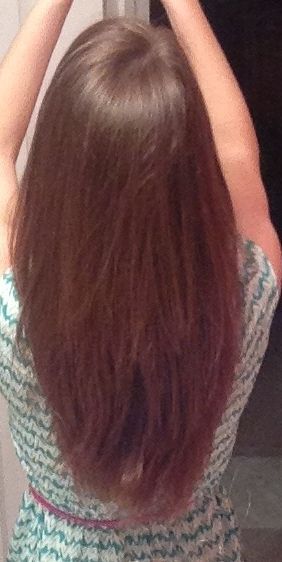 I mean, look at me and Megumi at dinner the other night...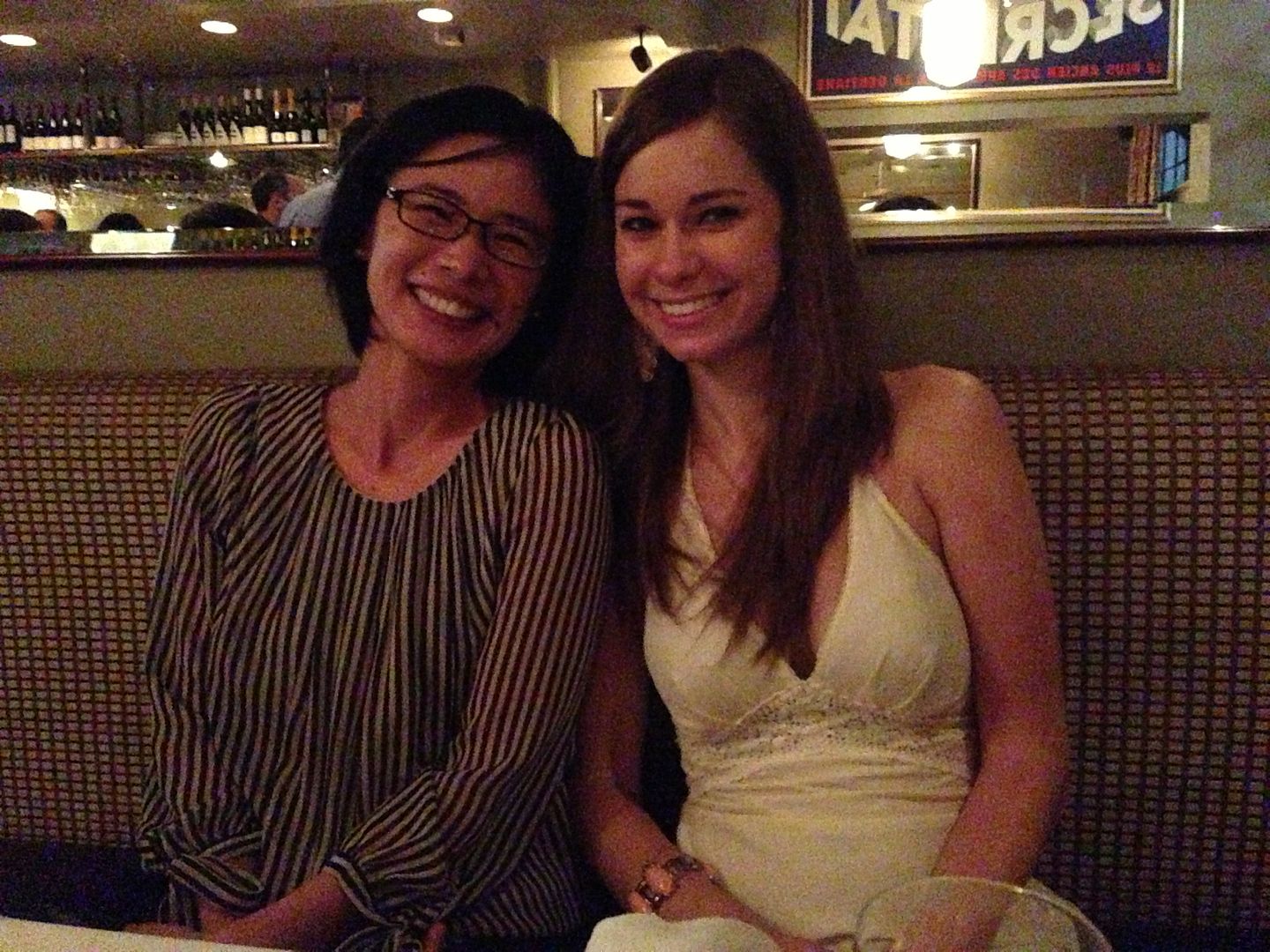 BOOM! That is straight hair right there!!
I promise, this is the best straightener ever! It is totally worth the $129.98 sale price (a 37% discount) and you get free shipping! Yay! Mine is black but it also comes in pink if you heart desires! And look at the packaging: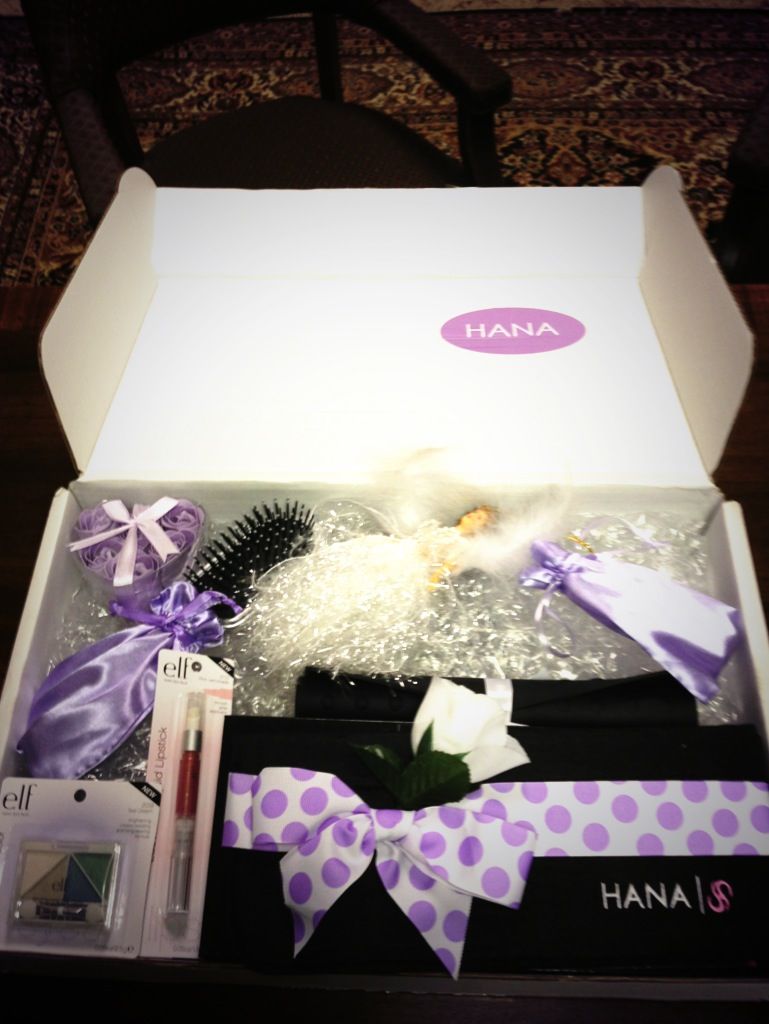 I mean can you even get over this? You could really thrill someone by surprising them with a Hana straightener as a gift. I mean look at it!! Not only did I get the flat iron, but I got a traveling case, rubber hot pad to protect the counter, a hair brush, sachets, elf eye shadow and lip gloss, plus all of this cute decorative stuff! You know I'm a purple girl so you understand how excited I was when I opened this package!
If you have crazy hair like me, I urge you to run, not walk to your computer, order the
Hana pro flat iron
right this minute, and get ready to enjoy the smooth straight hair you deserve!
(Yes, Misikko sent me the flat iron for free in exchange for a review, but the opinions are all my own! I REALLY love it!)