Who doesn't love a cold, fruity drink in the summer? I know I do! Bring on your girly, fruity drinks, summer! I will take mine with a side of fruit and tiny umbrella, if you please! My friends at shopathome.com have come up with a delicious list of their favorite summer drinks and I for one cannot wait to try them all!! Dori wrote the post below, but I have included my thoughts in pink below! Hope you enjoy some of these!!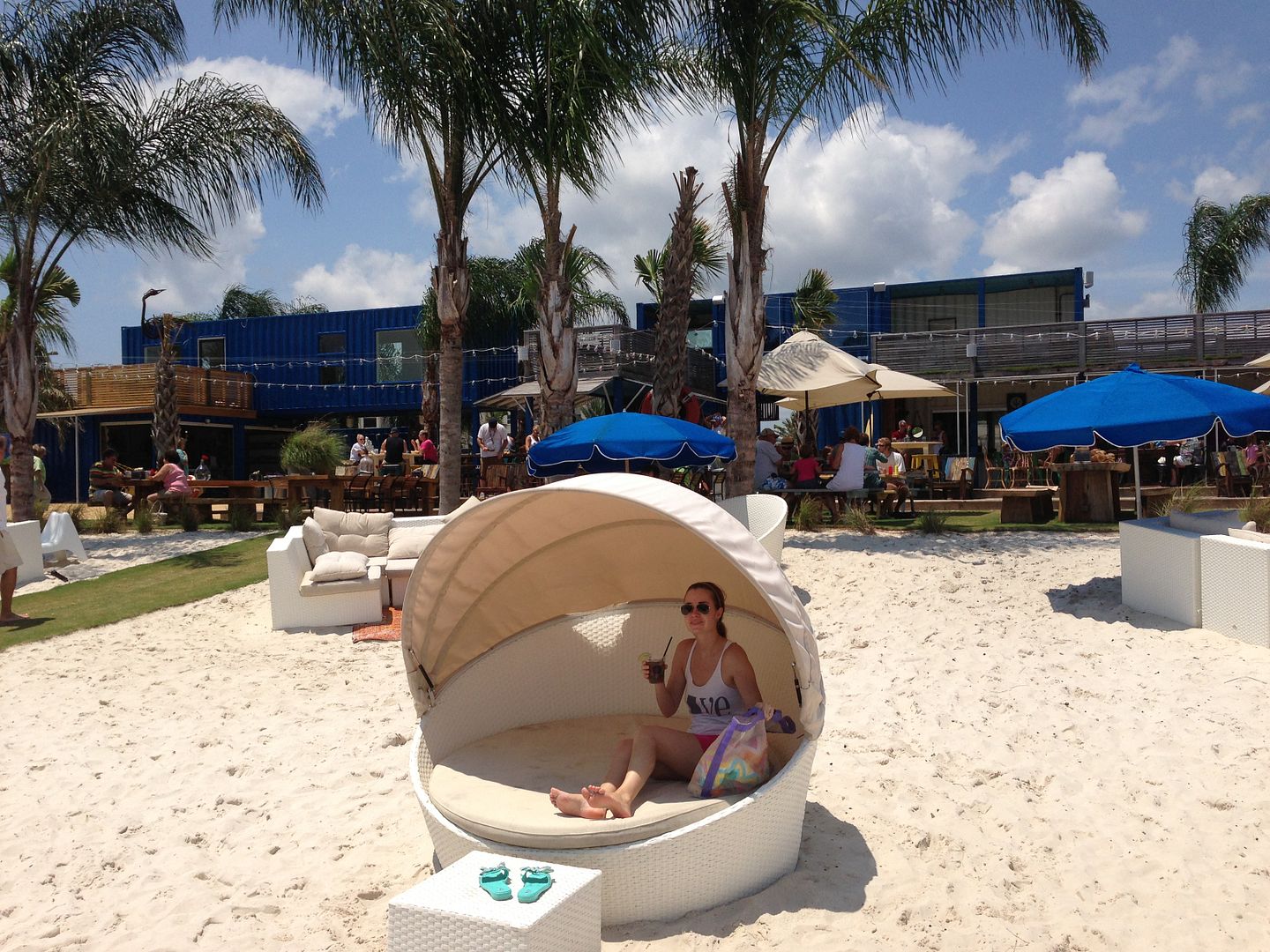 I mean, it's summer--you MUST have a fruity drink in the summer, right??


5 summer cocktails to beat the heat
By Dori Hartley, ShopAtHome.com (www.ShopAtHome.com)
I was in South Beach, Fla., with a couple of friends the other day and we really needed a break from the blistering heat. It was a Sunday, so everything about our attitude was, "Gimme a frosty cocktail and make it fast!"
We ordered mojitos -- that delectable sugary rum drink that kicks you in the face with its minty-lime scrumptiousness. But drinking it got me more than tipsy -- it got me inspired. Suddenly, I was all about variety and my thirst for new summer drinkees led me to comprise this recipe list of mega quenchers and divinely chilly libations.
Luckily, you can save yourself the hefty South Beach prices when you whip these babies up at home using grocery coupons from
ShopAtHome.com
. (Or, if you're more of a
beer or wine
person, find deals here.) Salut!
Watermelon Martini
·
3 oz. vodka, preferably one with citrus flavor
·
1/2 oz. Cointreau or triple sec
·
Splash of lemon-lime soda
Mix all ingredients together over ice, shake, and strain into a chilled martini glass. Garnish with a slice of watermelon.
Sign me up! This sounds amazing and I bet it looks gorgeous in a glass! It would be a great drink for a baby shower for a little girl or even a bridal shower too!
____
Pink Margarita
·
1/2 oz. fresh lemon juice
Add all ingredients into a cocktail shaker with ice and shake vigorously. Pour into a tumbler. Serve on the rocks and garnish with a lemon slice and mint leaf. Cheers!
_____
Strawberry Lemon Mojito
·
Handful of mint leaves, plus 4 mint sprigs, for garnish
·
4 strawberries, plus 2 halved strawberries, for garnish
·
Ice cubes, plus crushed ice
·
8 ounces gold or aged rum
·
3 ounces fresh lemon juice
·
2 ounces simple syrup (or two teaspoons of sugar)
In a cocktail shaker
muddle
the lemon wedges with the whole strawberries and mint leaves. Add ice and the rum, lemon juice and simple syrup; shake well. Strain into crushed ice-filled glasses. Garnish with the berry halves and mint sprigs.
I am totally into mojitos, especially the flavored ones. Does anyone else feel healthy when they drink beverages with actual hunks of fruit in them? I do!
_____
Sparkling Golden Sangria
·
3 cups white grape juice, chilled
·
1 medium nectarine, pitted and chopped
·
1 navel orange, quartered and thinly sliced
·
3/4 cup fresh or frozen sweet cherries, pitted and halved, or canned mandarin orange sections, drained
·
3/4 cup fresh golden or red raspberries
·
1/2 cup fresh basil leaves
·
1/2 cup fresh mint leaves
·
1 bottle of sparkling white wine
In a large pitcher or glass jar combine grape juice, orange liqueur, sugar, and honey, stirring until sugar and honey dissolve. Stir in nectarine, orange, cherries, raspberries, basil, and mint. Chill mixture for 1 hour or up to 24 hours, stirring occasionally. Just before serving, add sparkling wine to fruit mixture. Serve in glasses over ice. Incredible!
My friend Farrah and I are sangria connoisseurs and this one sounds right up our alley!
____
And this -- because in life, there are chocolate lovers who must be pleased, even in the summer heat. Here you go. You know who you are.
Chocolate Margarita
·
3 parts chocolate milk (store bought or homemade)
·
1 part strawberry puree or daiquiri mix
·
Chocolate covered strawberry
Combine chilled chocolate milk, tequila and strawberry puree in a tall glass. Stir vigorously to combine. Pour into a glass and garnish with a chocolate covered strawberry. To die for.
Chocolate margarita? Dory knows me all too well. I'm currently trying to figure out how to leave work early and make this, PRONTO!!
Thanks Dori for all of your wonderful ideas and for stopping by Bailey Dailies!!
What are your favorite summer drinks?? Which of these sounds the best to you??
Dori Hartley writes for ShopAtHome.com. (www.ShopAtHome.com)