So much to love, so little time!! Let's get down to business, shall we???
I had the pleasure of helping my bff start her own teaching blog! We had the best time playing around with blogger, reading other blogs, and mapping out her posts. She is doing a GREAT job and I hope some of you, especially you teachers out there, will check her out!

RUSH
So if you read my sorority
post
last week, you understand why I'm so obsessed with sorority recruitment. 2 of my cousins have been going through rush this week at Alabama and 4 little girls from my town are going through at Auburn and I've been on pins and needles all week. Who do they love? Who do they not so much love? Who invited them back? Why on earth would these people cut her? On and on and on! The girls at Alabama will get their bids on Saturday and Auburn gets theirs on Sunday. Can't wait to see where everyone ends up. No matter what--everything always happens for a reason, and these girls will wind up exactly where they belong! (ahem, AOII--I hope!)
Trial
So I finished my first solo
jury trial
this week. It really just took one total day for the trial part and only a little while of waiting for the jury to come back so it wasn't nearly as bad as some of you might be thinking. Unfortunately, trials on tv aren't real life--the don't last that long and they aren't nearly as exciting! It felt good to "join the club" of the other young lawyers to have tried a jury trial on their own, and I was kind of strutting around like I was Johnny Cochran or something all afternoon (until I got a killer headache and had to go home and sleep). I rewarded myself with a relaxing evening of pizza, ice cream out of the carton, red wine, and Clueless (best movie ever). Congrats, self, on a job well done.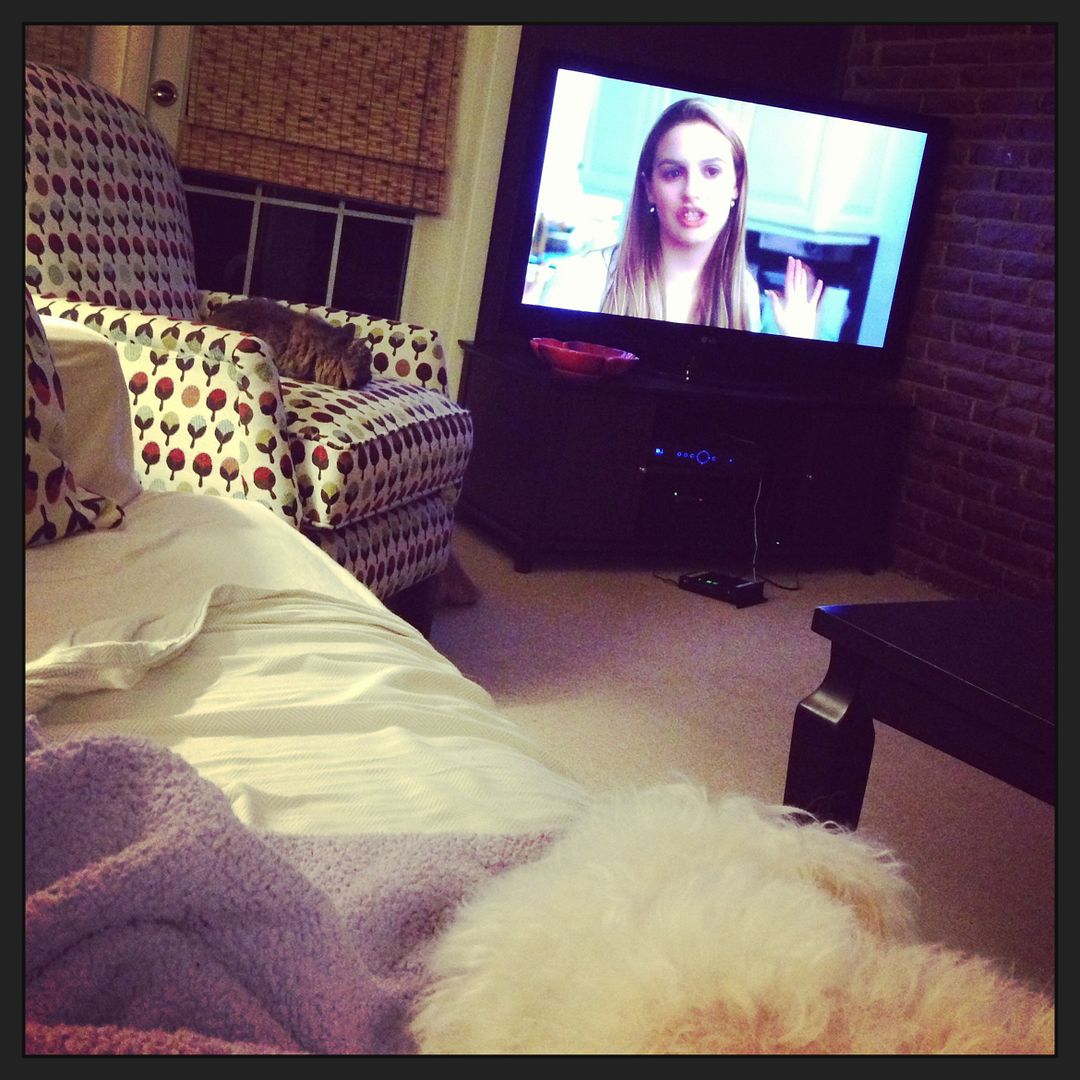 Me, Brownie, Ruffles, and Cher Horowitz.
Open House
Smith and Bailey Dental hosted their open house and ribbon cutting ceremony yesterday at their office. I was one proud wife! The office looked impeccable and everyone commented on it. We were so honored to have our family and MANY friends come and celebrate this great venture!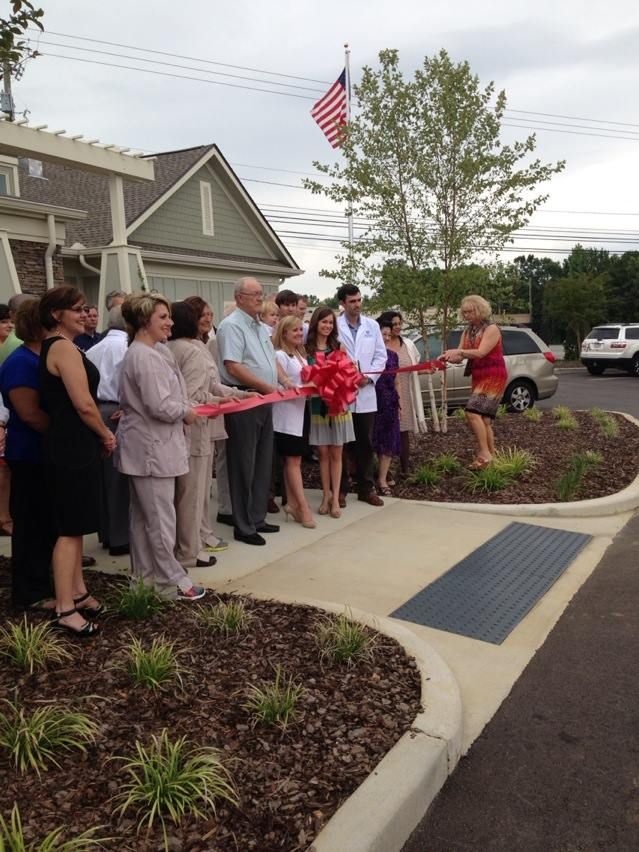 Mad Men
So our love affair with Mad Men is at a stand still--we finished season 6 this week and to tell you the truth, I really don't know how I'm going to survive until next season! I mean, I'm already having to wait on Downton Abbey, and now I'm forced to be patient for Don Draper. We all know he waits for no one! Anyone got any good suggestions of what I need to watch in the mean time? We have Netflix and amazon prime tv! HELP!