Hello friends! Who is ready for the weekend??? Me me me! Here is a look at the things I'm loving on this week!
Divas
Of course, these are my girls--doing whatever they please. I don't know what it is about my pet parenting style, but it creates divas. Divas who think it is perfectly acceptable to lay around on the grand piano and look at me like I'm the one with a problem, or to plop themselves down on my pillow and then try to "blend in" so I don't notice. Heaven help my future daughters--or the people who know them.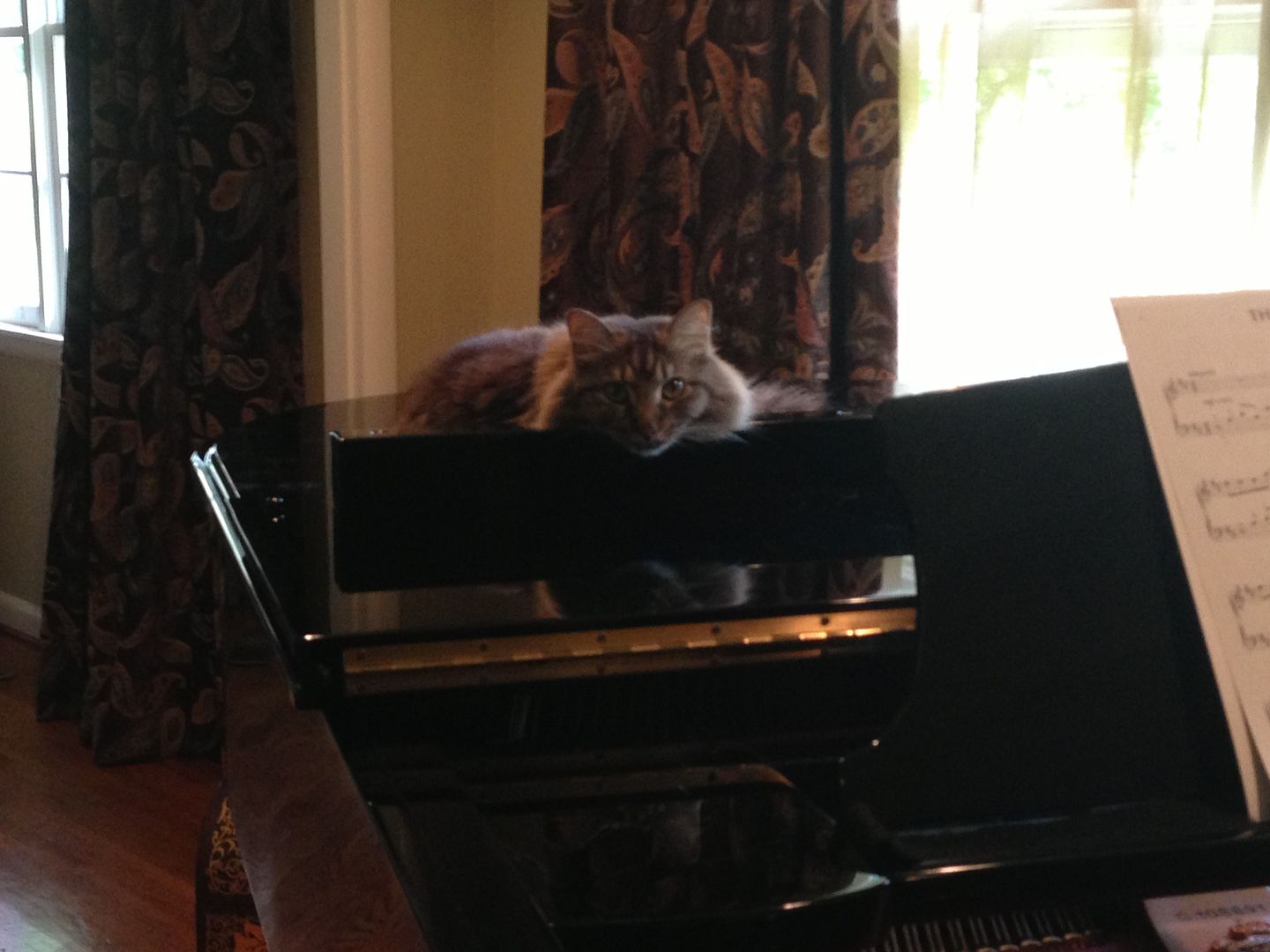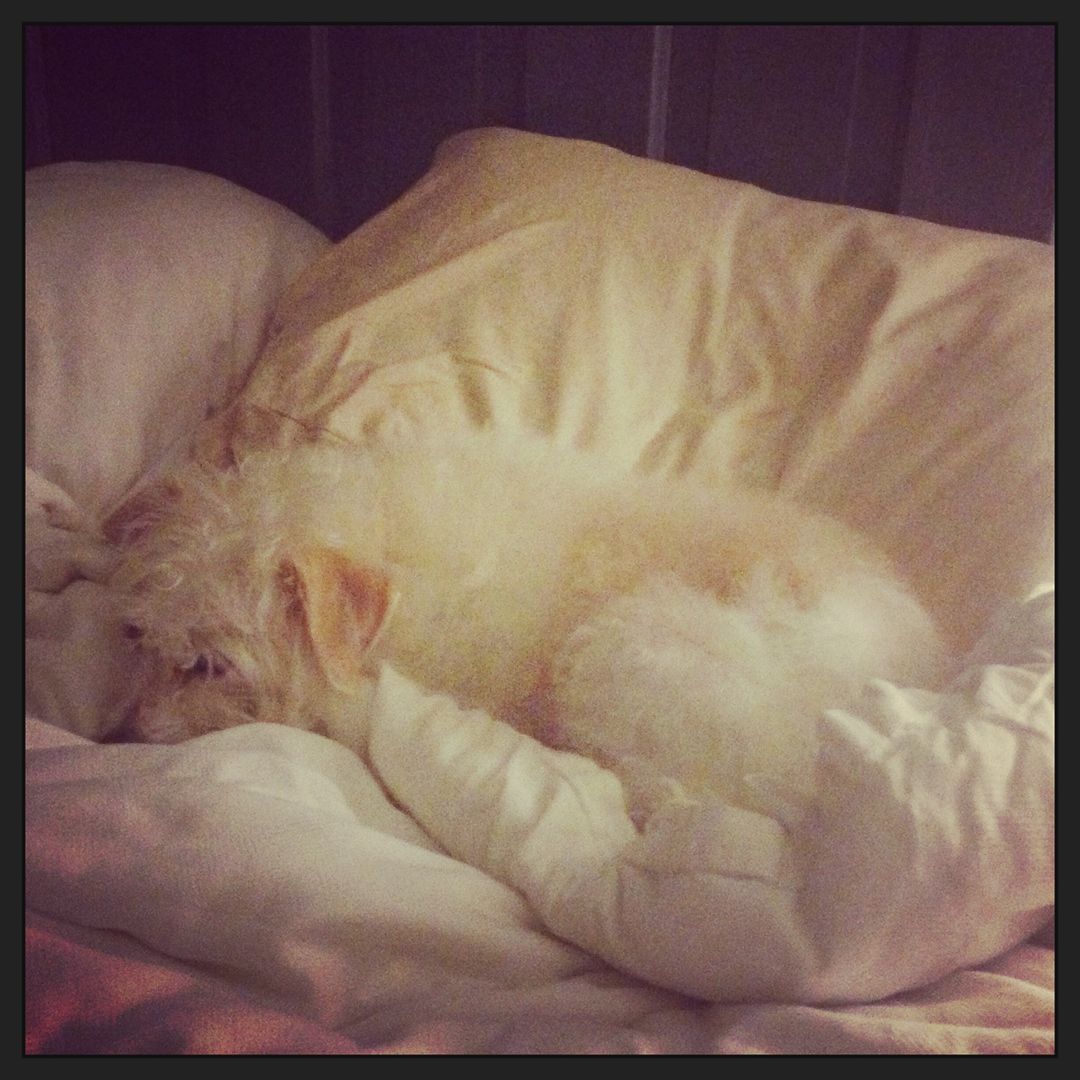 Brownie Elizabeth Ruffles
Pool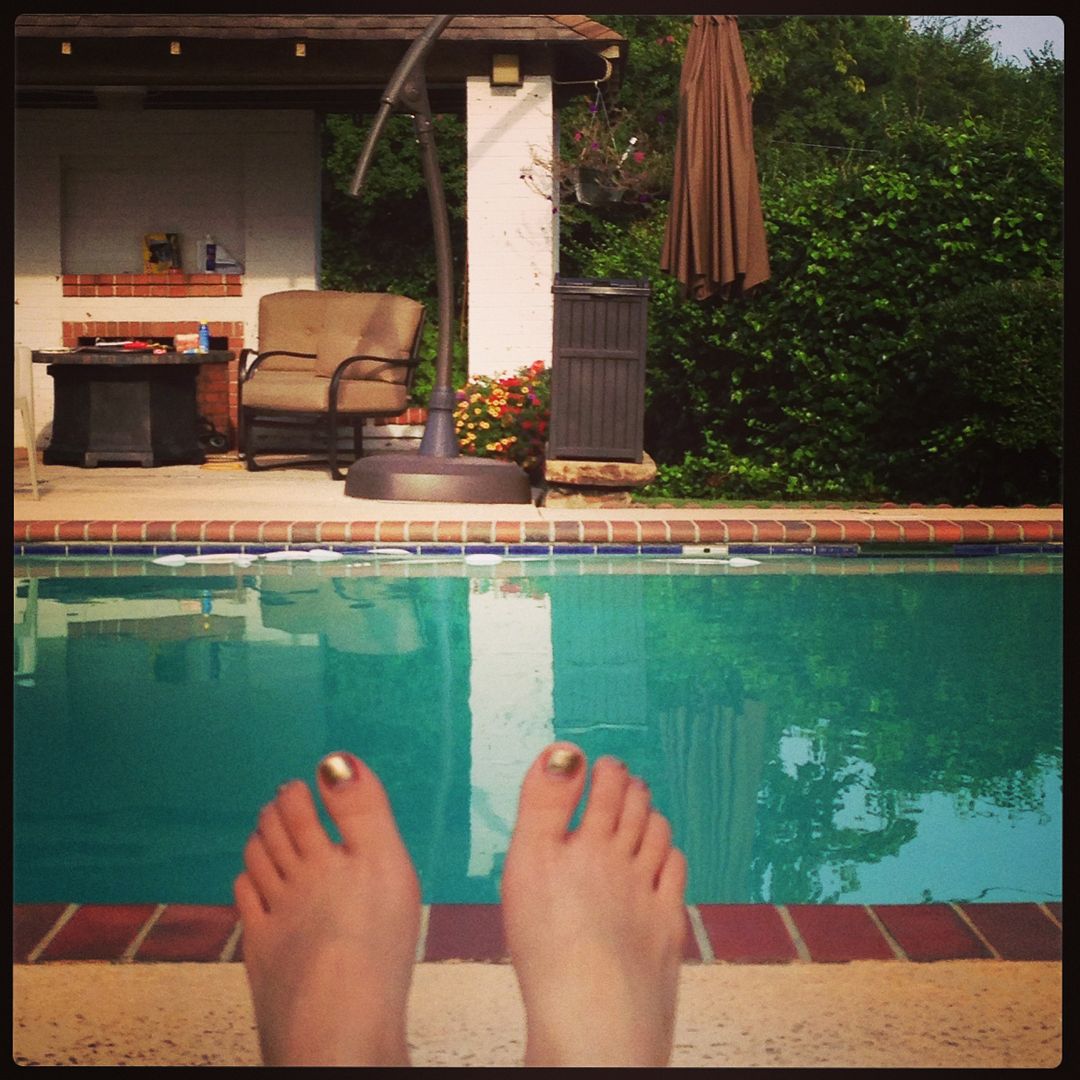 After a particularly annoying day at work (aka full day of court, where I was forced to stand up for hours in my Tory Burch pumps, which are better shoes for sitting, then made to wait an hour at the jail only to be cast out without seeing my client, and THEN I had to miss my 3 o'clock snack--see--an annoying day), I treated myself to an evening at our friend's pool. I didn't even get in--but something about laying next to the pool in a swim suit is super peaceful to me. This pool is behind our friend's law office and I don't know how she gets anything done. I could totally be the poolside lawyer. Everyone would want to hire me because my office would be in a cabana and I'd hand out drinks with umbrellas and maybe pass around fruit plates. I could get all sorts of cute cover up dresses and pool shoes and maybe take calls from a big floatie. When it gets cold we can put a bubble thing over the pool to keep warm and grow orchids and other tropical plants in it. Maybe I'm taking this day dream too far....? But hey, tell me you don't want to work for that lawyer--I know I do.
32
My mom and dad celebrated their 32nd wedding anniversary on August 8. Forrest and I took them to dinner to celebrate the momentous occasion. They are wonderful examples of how marriage should work and I am so lucky to be their daughter! Congrats!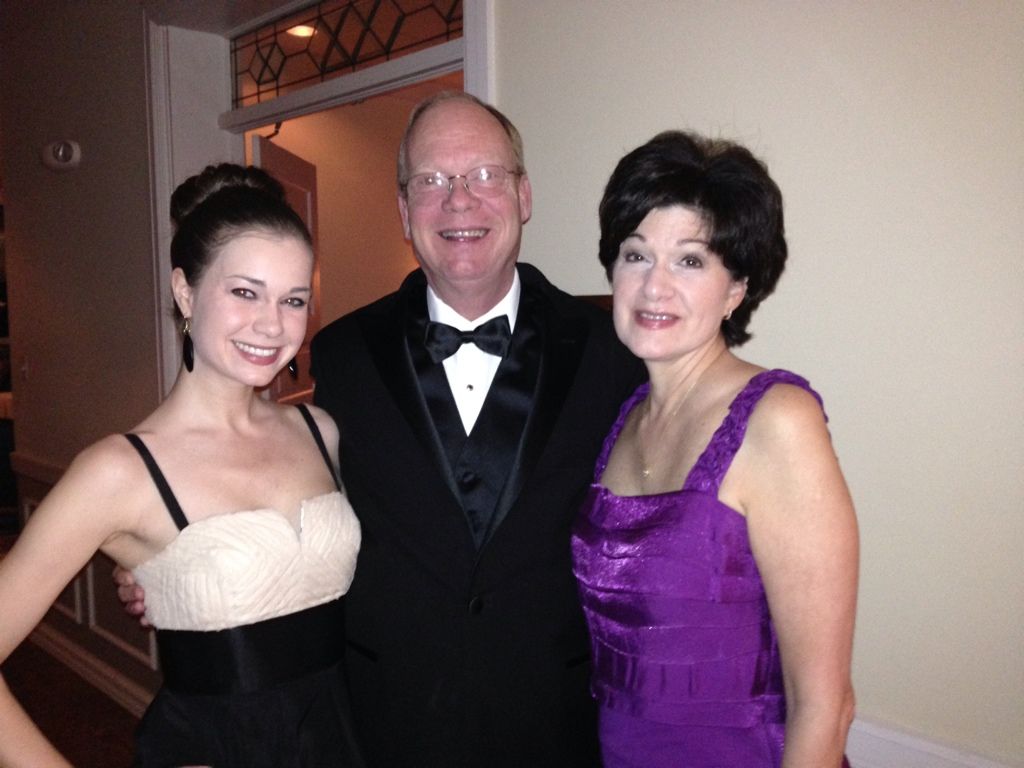 College
My cousins Sara and Julianna moved to college yesterday and I am so jealous of them. Thinking back over all of the experiences I had in college makes me wish I could do it all over again! I wish them the most exciting and memorable 4 years, full of new friends, stimulating classes, and of course, winning football seasons! Roll Tide! I love you girls!!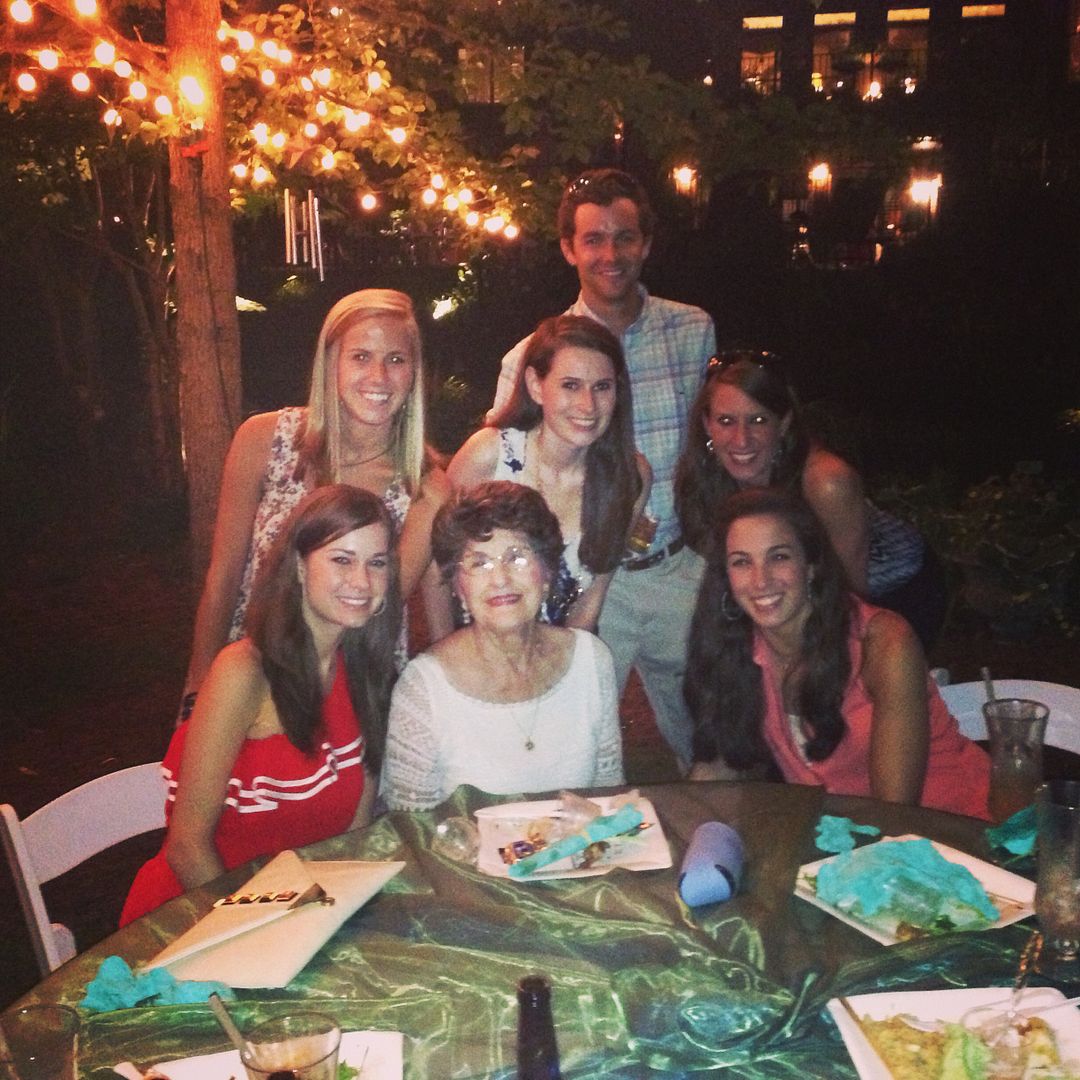 That is Juliana, aka JuJu, in the pink shirt sitting to the far right of the picture. Isn't she a total doll? She is the BEST soccer player in the state of Alabama!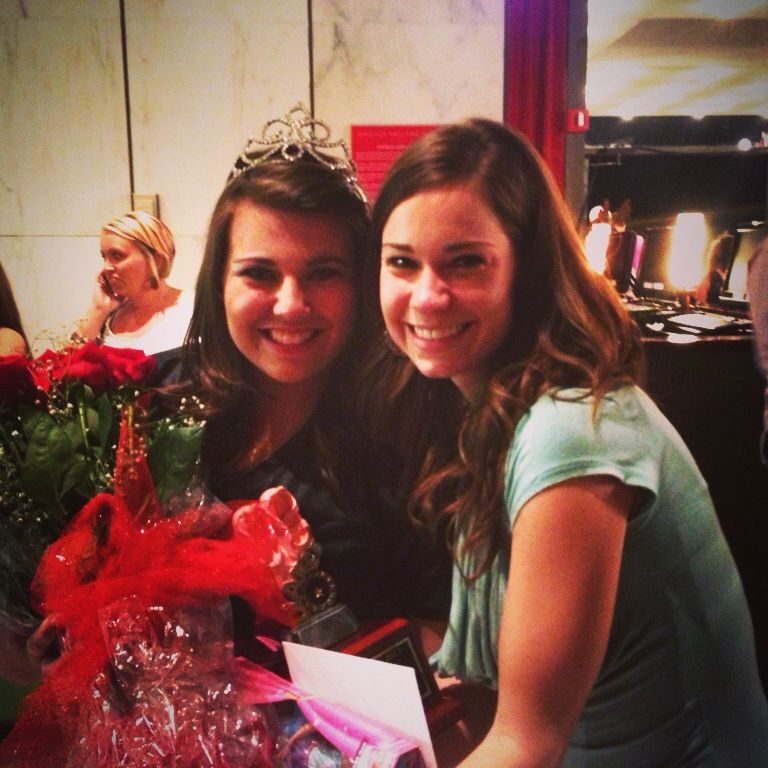 Sara and I after her last dance recital. Valedictorian, danceline captain, you name it, this girl owns it.
Crock Pot Chicken Cordon Bleu
from
Six Sister's Stuff
(love this blog, btw!)
I tried this recipe a few months ago and made a double batch and froze 1/2 of it. I was not impressed with first time I made this simply because I totally burnt it. This time it came out PERFECTLY. Forrest was literally gobbling it up! I was hoping it would last us 3 days but I'll be lucky to get 2 nights worth of dinners at this rate!
Ingredients:
6 boneless, skinless chicken breasts
1 (10.75 ounce) can condensed cream of chicken soup
1 cup milk
6 slices deli ham
6 slices Swiss cheese
1 (8 ounce) package herbed dry bread stuffing mix
1/4 cup butter, melted
Directions:
Mix together the cream of chicken soup and milk in a small bowl. Pour enough of the soup into a slow cooker to cover the bottom. Layer chicken breasts over the sauce. Cover with slices of ham and then Swiss cheese. Pour the remaining soup over the layers, stirring a little to distribute between layers. Sprinkle the stuffing on top, and drizzle butter over stuffing. Cover, and cook on low for 4-6 hours, or high for 2-3 hours.

Hello there deliciousness! See that stuffing? Its all blobby and cheesy--it is the best taste EVER!
What were your favorite things from this week??
Linking up with Rachel!