Somehow, this weekend ended up revolving around boats, and I for one loved it. If most of my weekends were centered around nd boats, I'm wouldn't be upset. I'm just saying. Anyway, we'll get to the boats. On Saturday Forrest played in a charity golf tournament and he really had a great game! He really likes golf and I wish he had more time to play, but it is a very time consuming game, I guess. While he was on the links, I was spending the afternoon with my friend Deborah. I've actually gotten to see her more this year than usual, because we went to the Kentucky Derby together and she came to Miss USA with us in Vegas. She and her precious little dog Snuggles came and had lunch with Ruffles and I and we had the best afternoon!
Can you tell which one is Ruffles? They look so much alike!
The boats entered the picture later that evening. We were invited by the Borders to be guests at their supper club for the night. We met at a restaurant in Guntersville, which is about an hour away from where we live. The group was made up of people we already knew so we really had a blast. Then, the surprise came--boats! Our group boarded 3 different boats, stocked with margaritas, wine, beer, cookies, and cupcakes, and headed to the bat caves? Bat caves you ask? Yes, bat caves. Apparently there is a cave where 60,000 bats live and they all fly out just before the sun goes down. While that sounds pretty scary, it was actually a blast. Add a few drinks and come sugar and you've got the recipe for a wild adventure!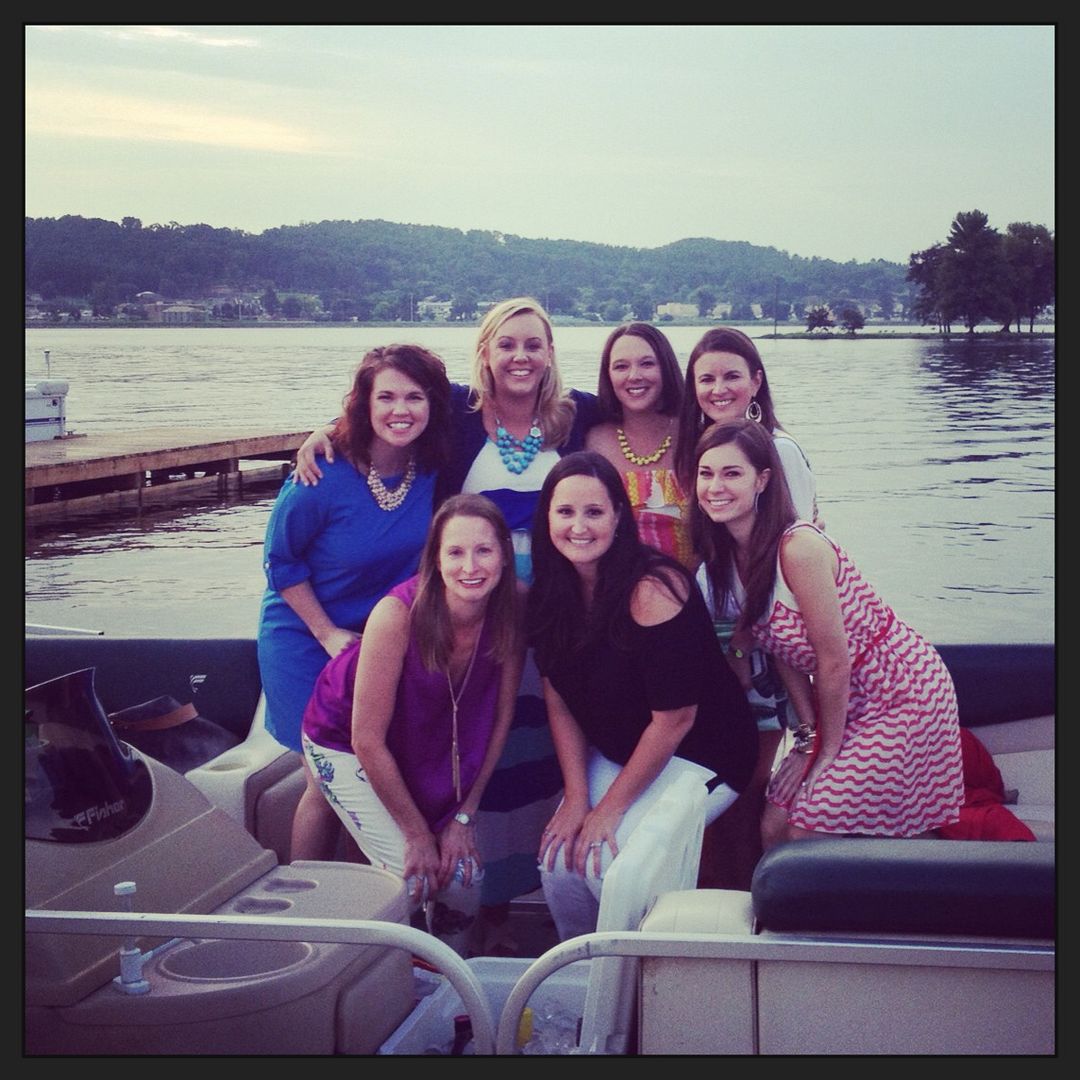 The girls on one of the boats. What a fun night!!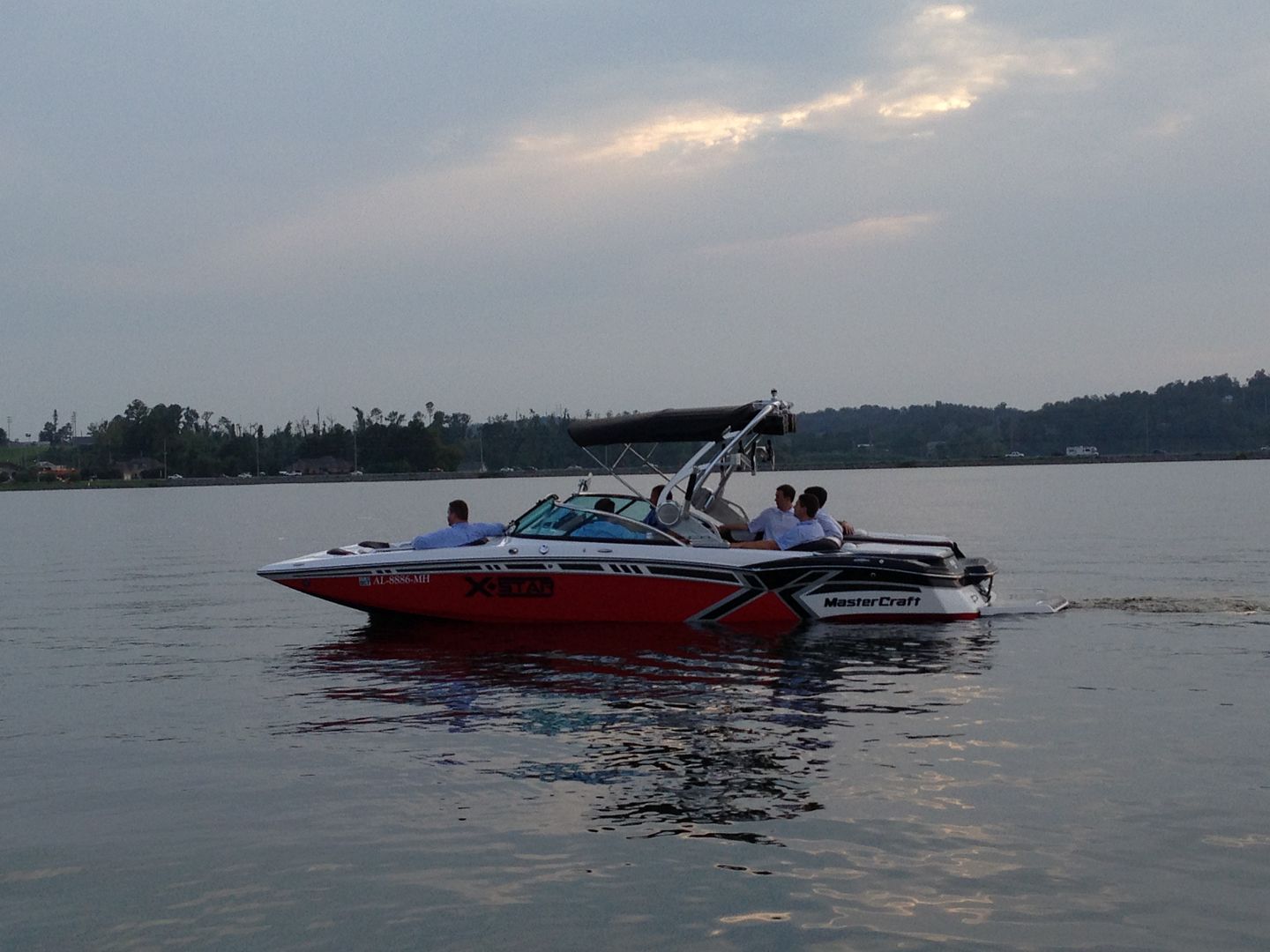 Are you surprised that most of the boys chose this boat?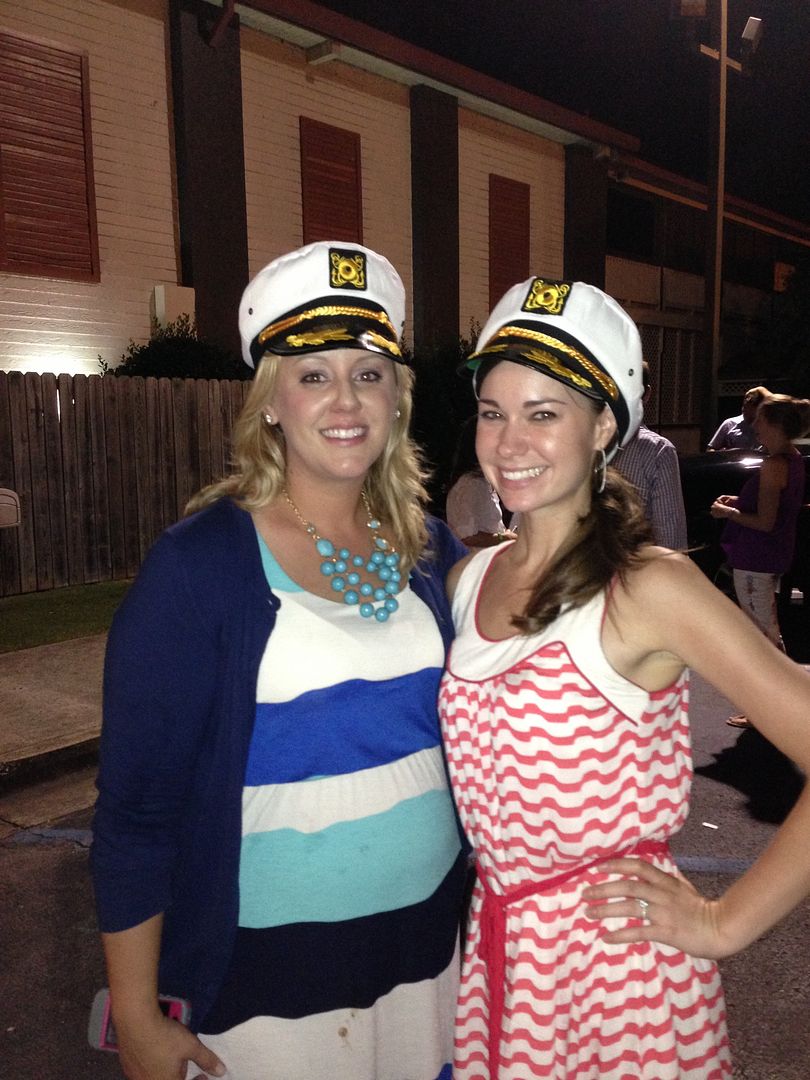 The Baileys with our hosts, the Borders! Thank you Kelly and Kevin for a wonderful night!
On Sunday after church we loaded up the dogs and headed to the lake to spend the afternoon with our supper club. We have had a very rainy July but luckily we were blessed with a perfect day! We played with the dogs, soaked up some sun, took a spin around the lake in the boat, and had a fantastic bbq dinner prepared by Jay and Claire. I know I say this a lot, but we are very lucky to have such wonderful friends!
Hanging out with baby Mary Catherine! What a snuggle bug!
Claire commissioned Jay to create this shark week masterpiece!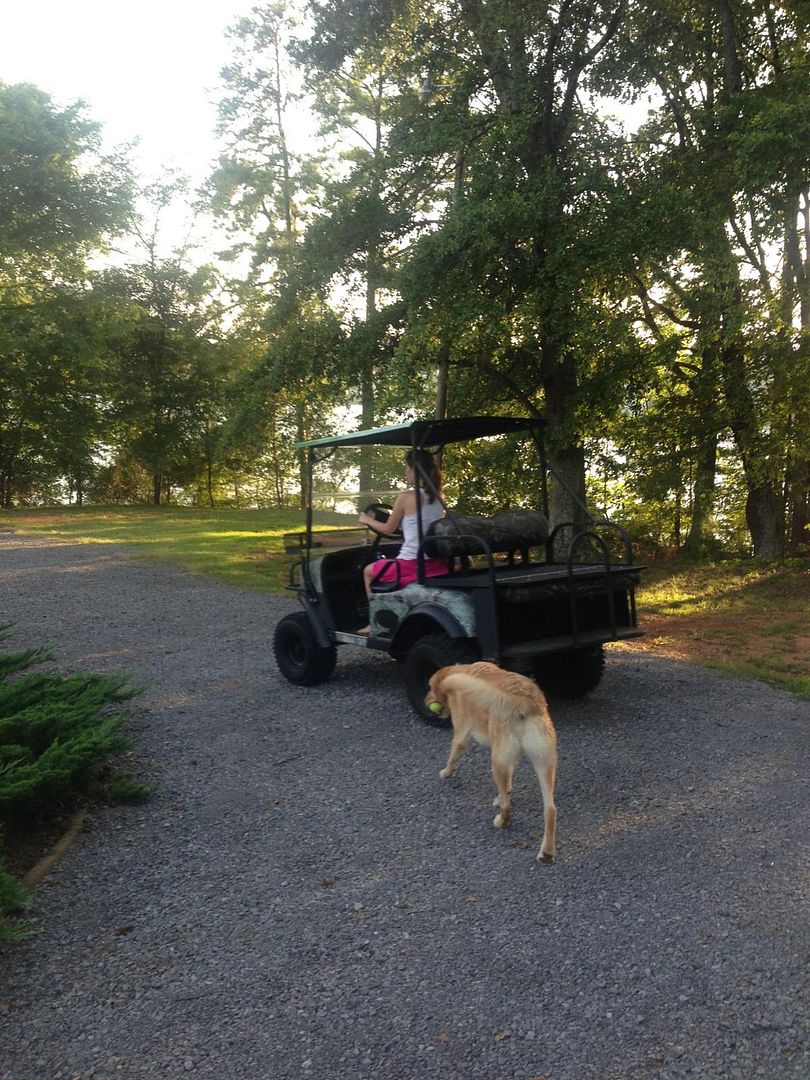 So I've decided we definitely need a golf cart. Sonny agrees.
Oh, and it's Monday, so don't forget to link up your favorite Crock Pot recipe with Mouthwatering Mondays this week. I don't know what I'd do without my crock pot, so keep those recipes coming!!
Also, I'm linking up with Sami for
Weekend Shenanigans
!