Hi! I'm Catherine and I've been keeping things from you, blog, and I'm sorry! I've just been having so much fun talking about other things, that I have neglected to keep you in the loop of my life. Here we go--picture style.
My mom did the flowers for Forrest's office open house and I thought they were beautiful!!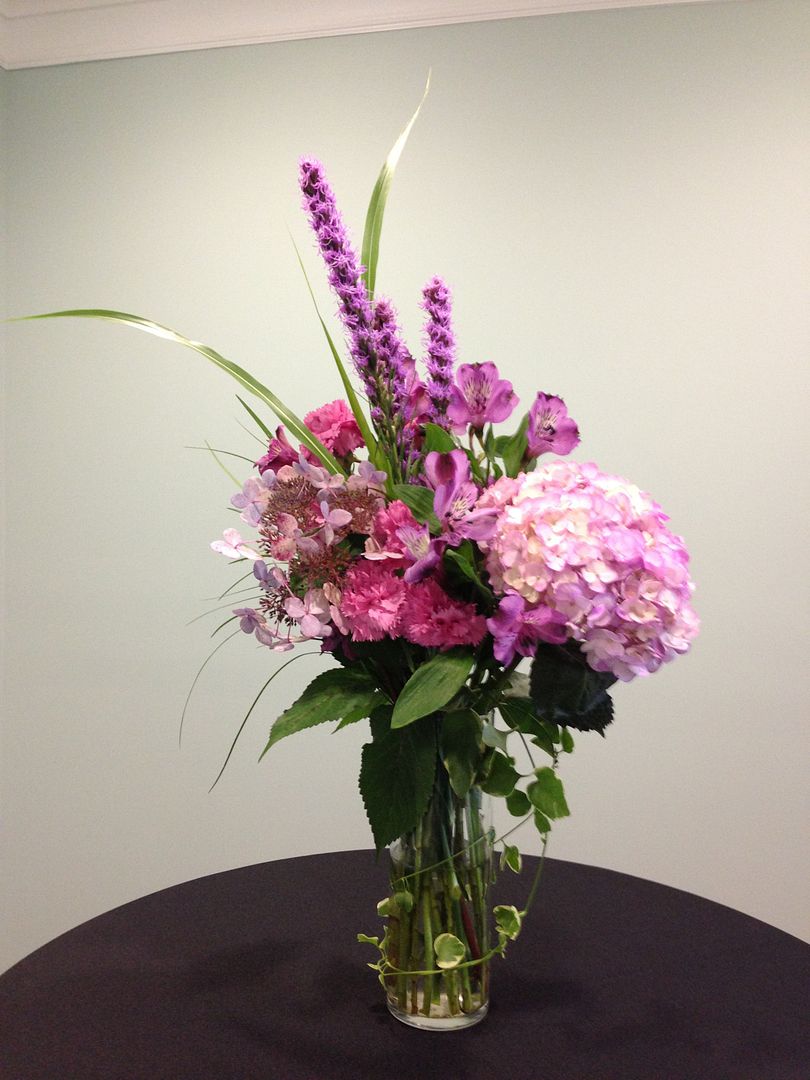 Even Brownie agreed!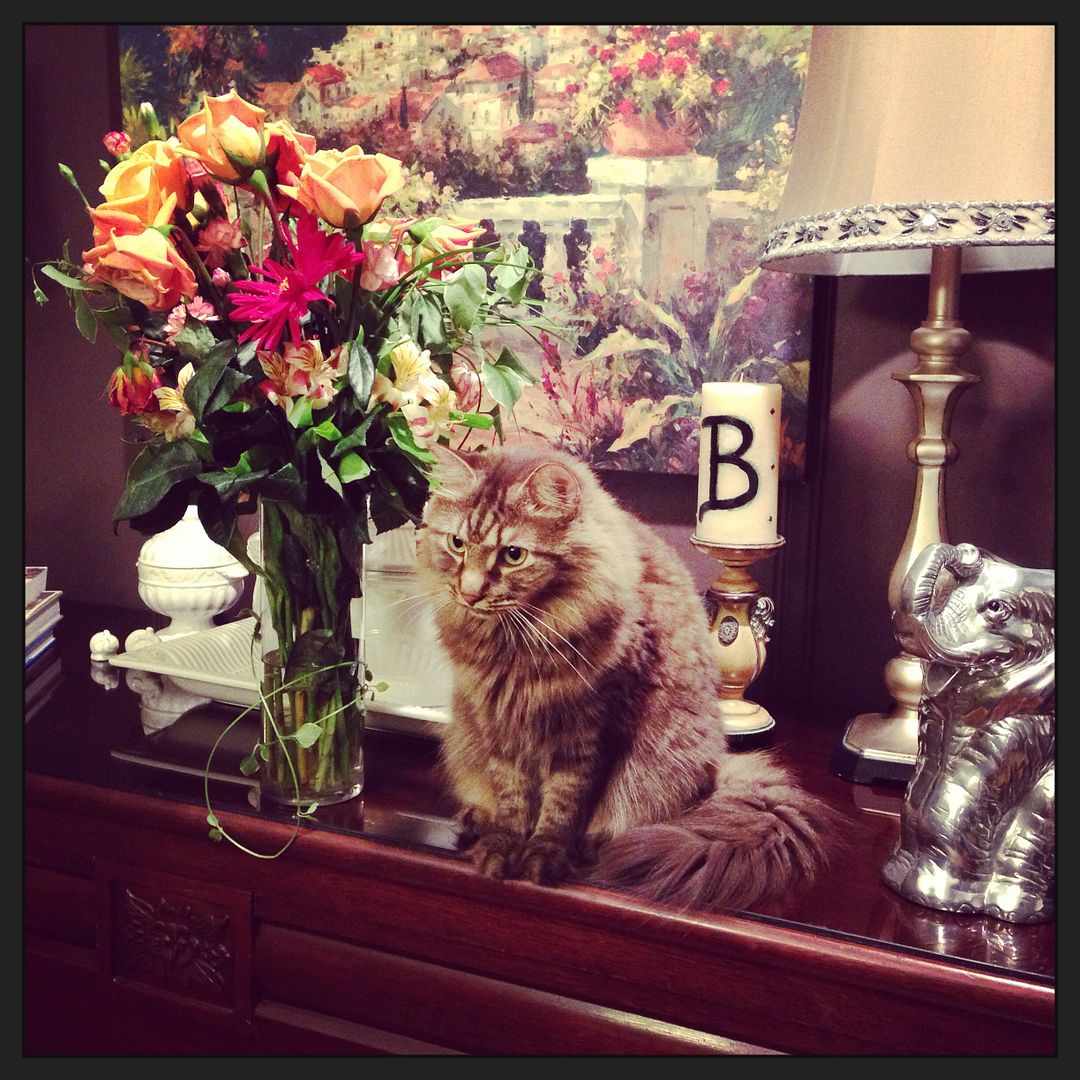 When I went to Tuscaloosa for sorority rush I got to have dinner with my pledge sister and one of my very bffs, Randi!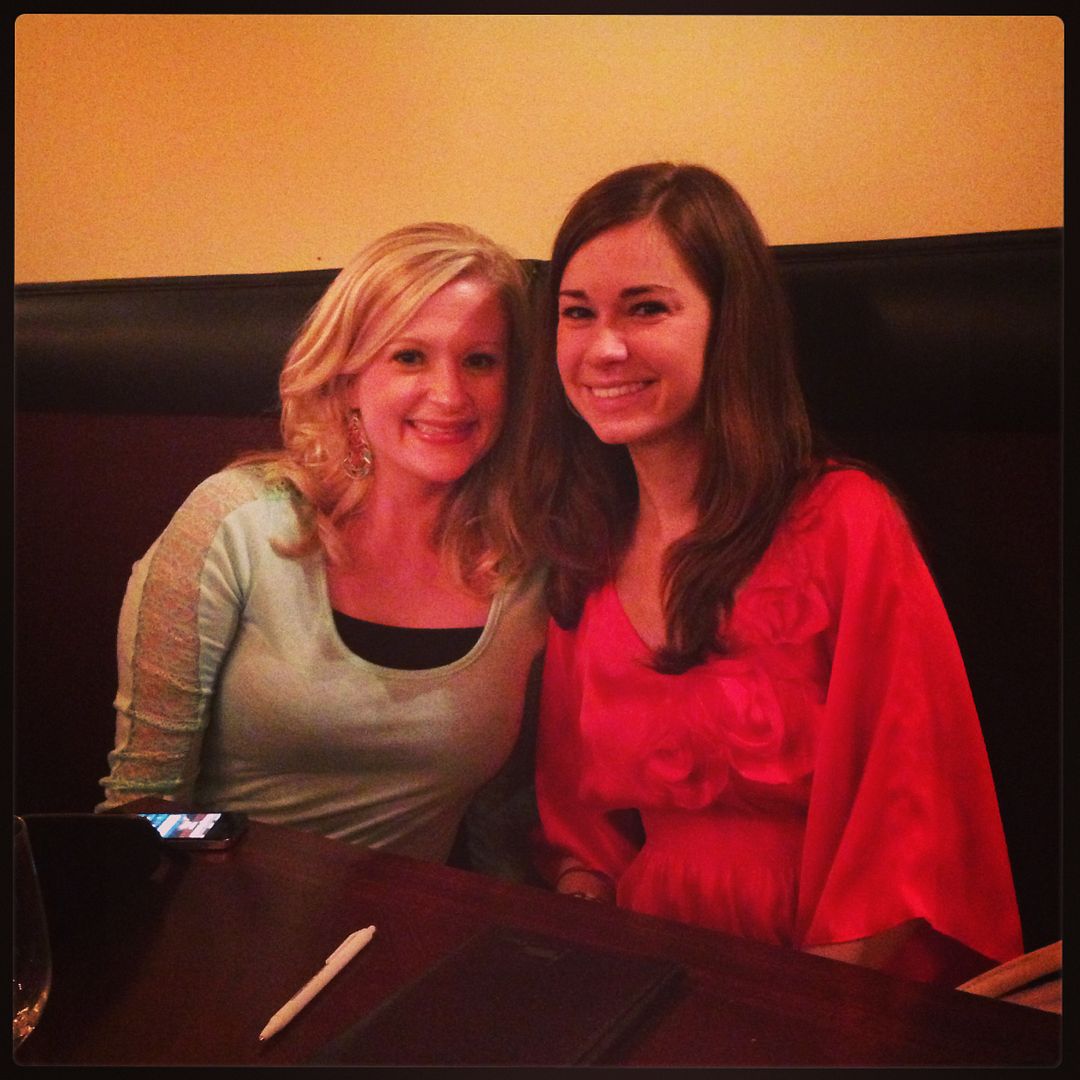 We got to dog sit Snuggles for Deborah on Saturday and he was so much fun. He really is the most snuggliest dog ever! Ruffles tolerated him but of course wanted to be the center of attention!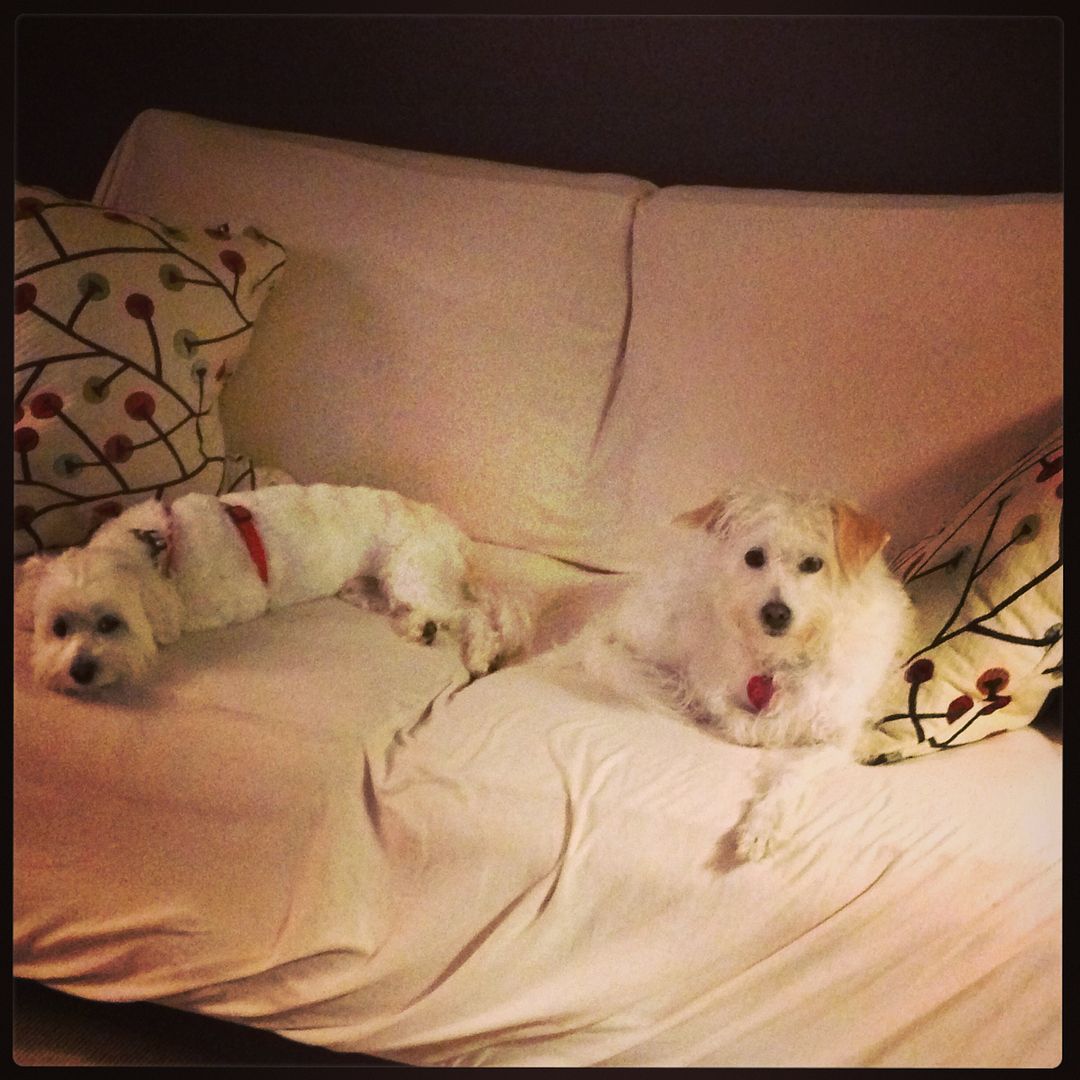 We took Snuggles to Mentone, Alabama to meet Deborah so she could pick him up. It is about an hour north of our house so it made her drive shorter. It was a darling little town and we had some of the best brunch of all time! They also had some pretty neat recycled sculptures. I loved this elephant!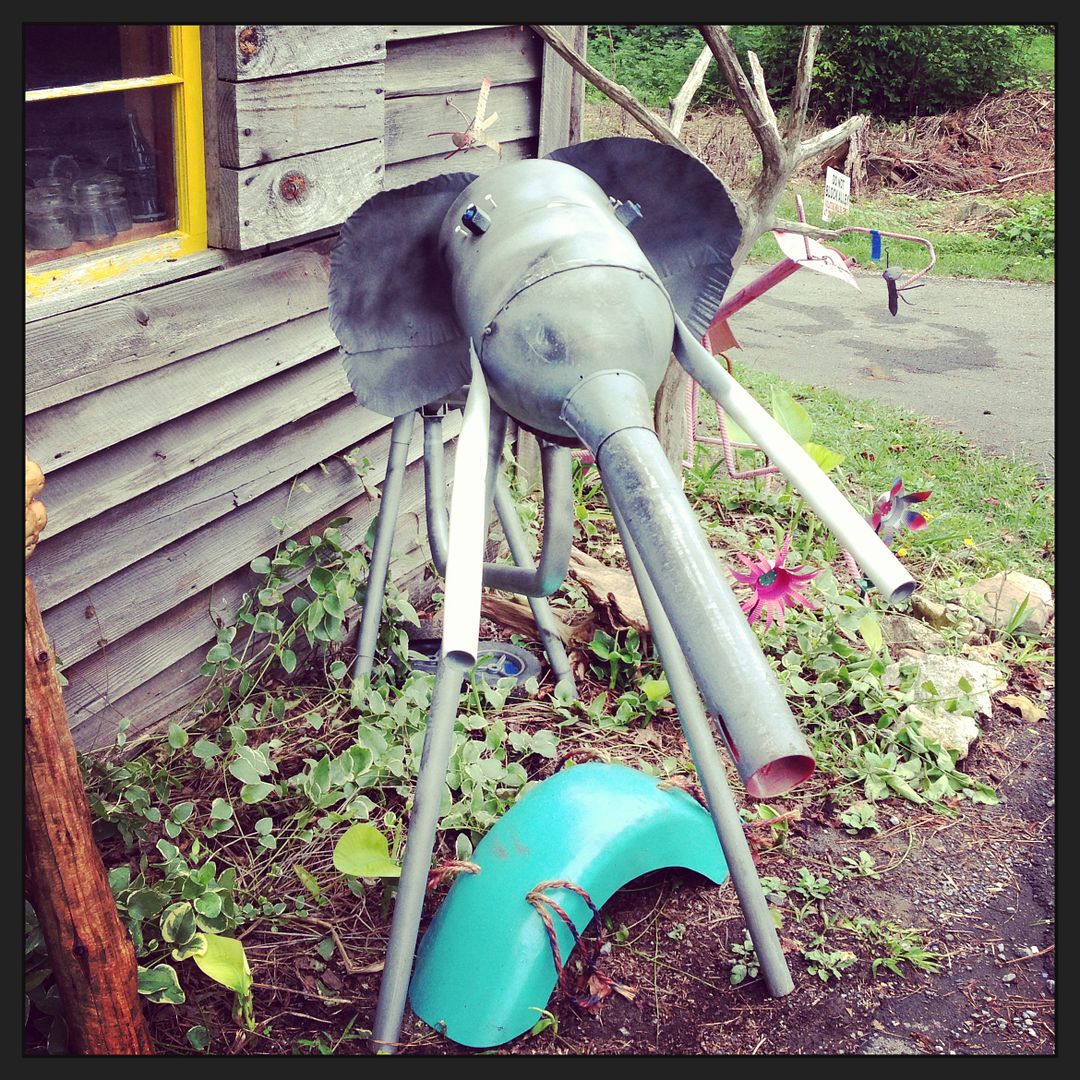 On Monday I took the dogs to get their shots and a bath. Sonny walked back with the tech like a good boy. Ruffles was dragged down the hall way, on her bottom most of the way, while she was howling. Oh, what a diva.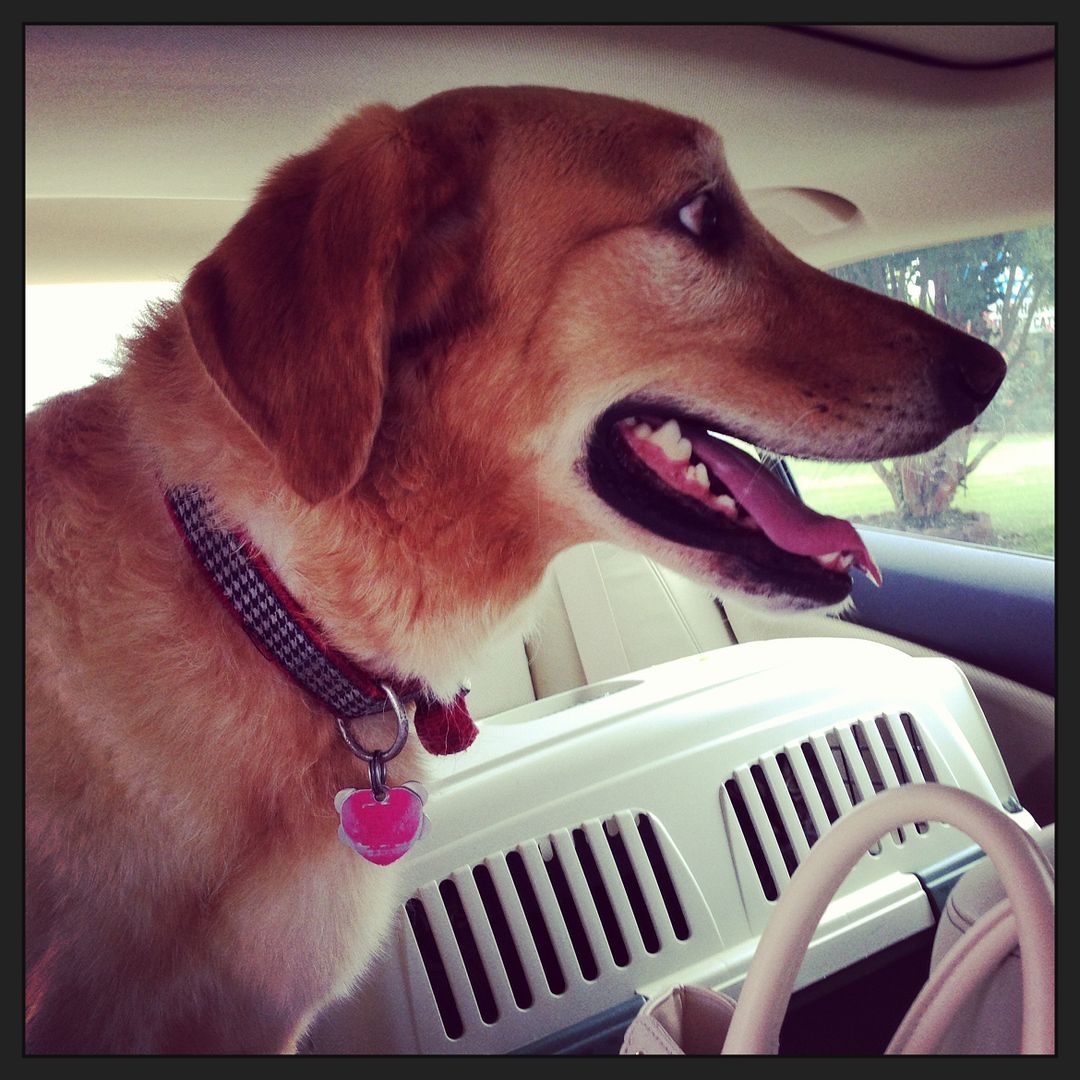 I have made some yummies lately! Check these out!
Roasted Mushroom Medley
2 Pounds Mixed Fresh Mushrooms
2 Garlic Cloves, Chopped
1/2 Cup Olive Oil
Salt & Pepper
1 Teaspoon Chopped Fresh Rosemary
1 Teaspoon Chopped Fresh Sage
1/4 Cup Chopped Fresh Parsley
1 Teaspoon Balsamic Vinegar
Directions:
Preheat the oven to 350 degrees F.
Wipe the mushrooms with a clean, damp cloth and trim stems.
Slice the mushrooms into pieces no larger than 2 inches in size.
Mix the olive oil with the garlic, herbs and seasonings in an ovenproof casserole dish large enough to fit all of the mushrooms.
Add the mushrooms, and mix well, coating the mushrooms with the flavored oil.
Bake for about 30 to 40 minutes, or until cooked through.
Remove from the heat, and drizzle with the balsamic vinegar.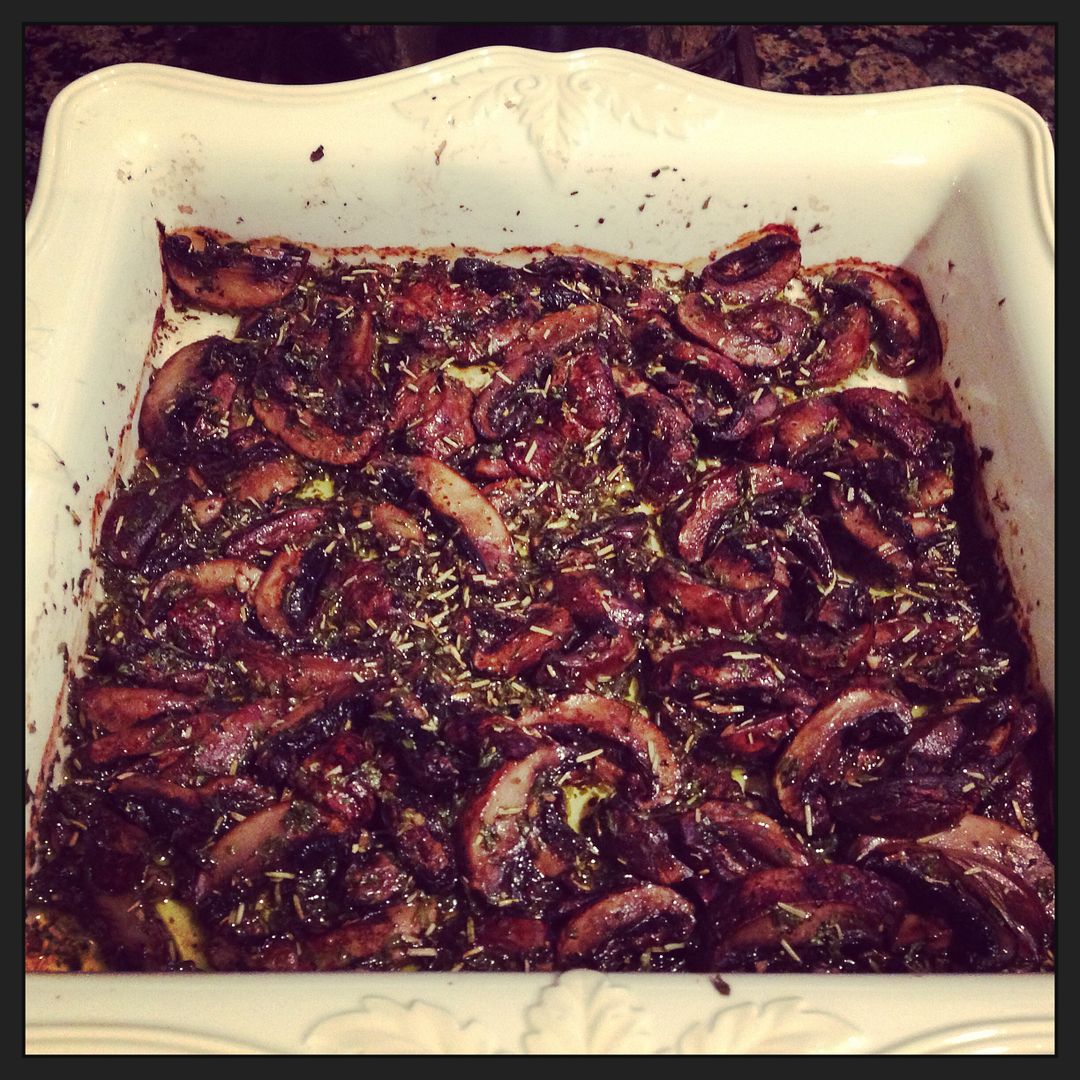 Crockpot Jambalaya
1 lb skinless, boneless chicken breast, cut up into small pieces
1 lb andouille sausage, sliced
1 28oz can diced tomatoes with juice
1 large onion, chopped
1 large green bell pepper, chopped
1 c chopped celery
1 c chicken broth
2 tsp dried oregano
2 tsp dried parsley
2 tsp Cajun seasoning
1 tsp cayenne pepper
1/2 tsp dried thyme
1 c instant rice
1. Place all ingredients except rice in slow cooker. Cook on low for 7-8 hours, or on high for 3-4 hours.
2. Cook rice according to package instructions. Add rice, as desired, into each individual serving of jambalaya. Store rice separately from rest of stew.