I think I'm getting really old. Like, I can't hang any more. How do I know this? Well, we went out with friends in Birmingham on Friday night, got home at midnight, then went to Tuscaloosa on Saturday, watched the Tide shut out Ole Miss, got home at midnight, and then after church on Sunday went to Huntsville to see the newest additions to the Puckett family. I AM EXHAUSTED. It's 8:35pm as I write this and I'm forcing my eyes to stay open. Last week on Sunday I took a 2 hour nap and I promise you that jacked my sleep up for the entire week, so I tried really hard not to sleep on the ride home this afternoon (Forrest was driving, obviously) and then I made myself run as soon as we got home because I knew if I stayed in the house I would succumb to the siren song of my fluffy bed. Hopefully I will bounce back to life with a little weekly routine in my life--we'll see. Anyway, here are some pics of the past few crazy days for your viewing enjoyment:
First off, this guy: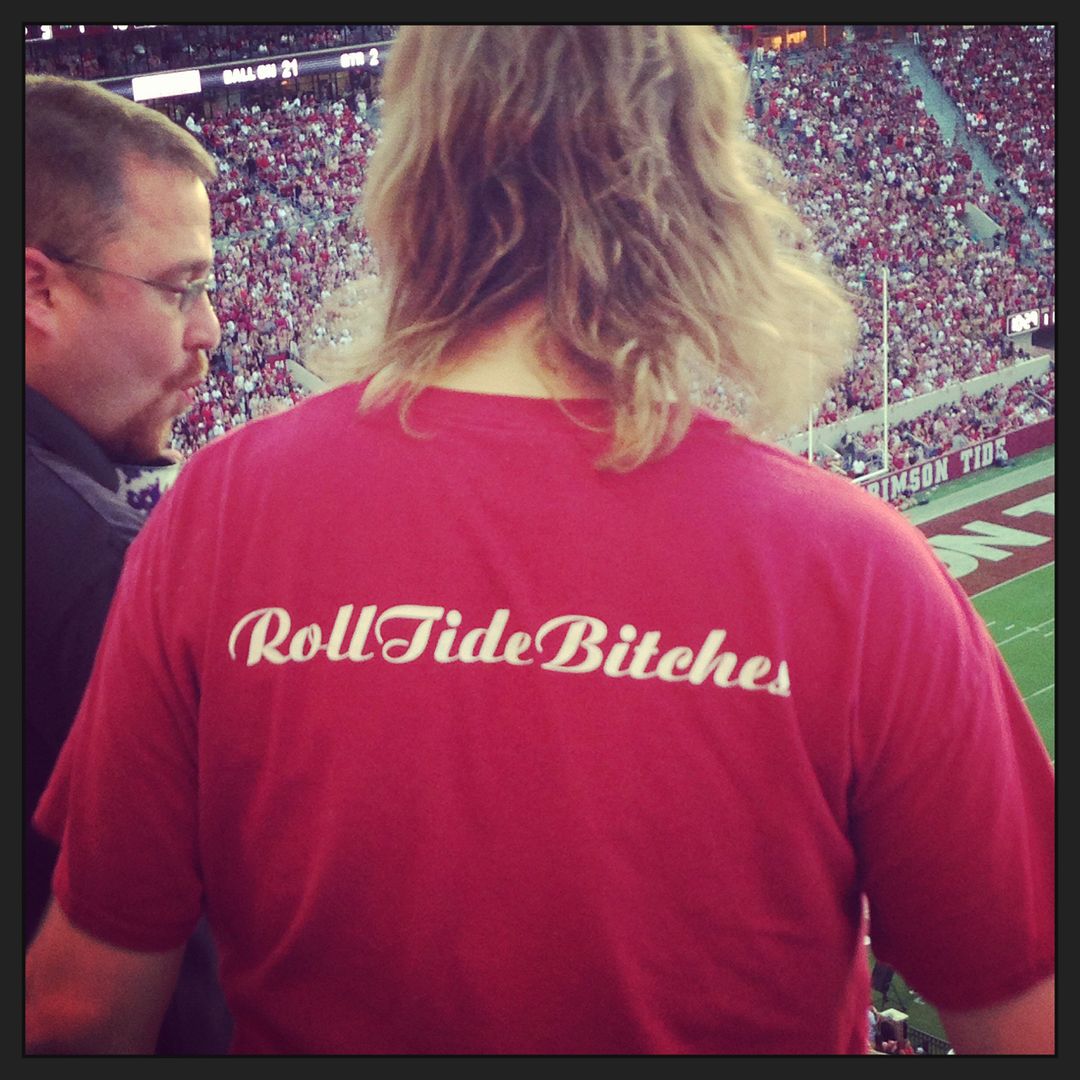 I really don't know where to start with him. I mean, I guess I give him an A for sentiment and effort, but I mean, he had to have this made. The University licensing office clearly doesn't know about this shirt. Don't even get me started on the mullet. It should win prizes!!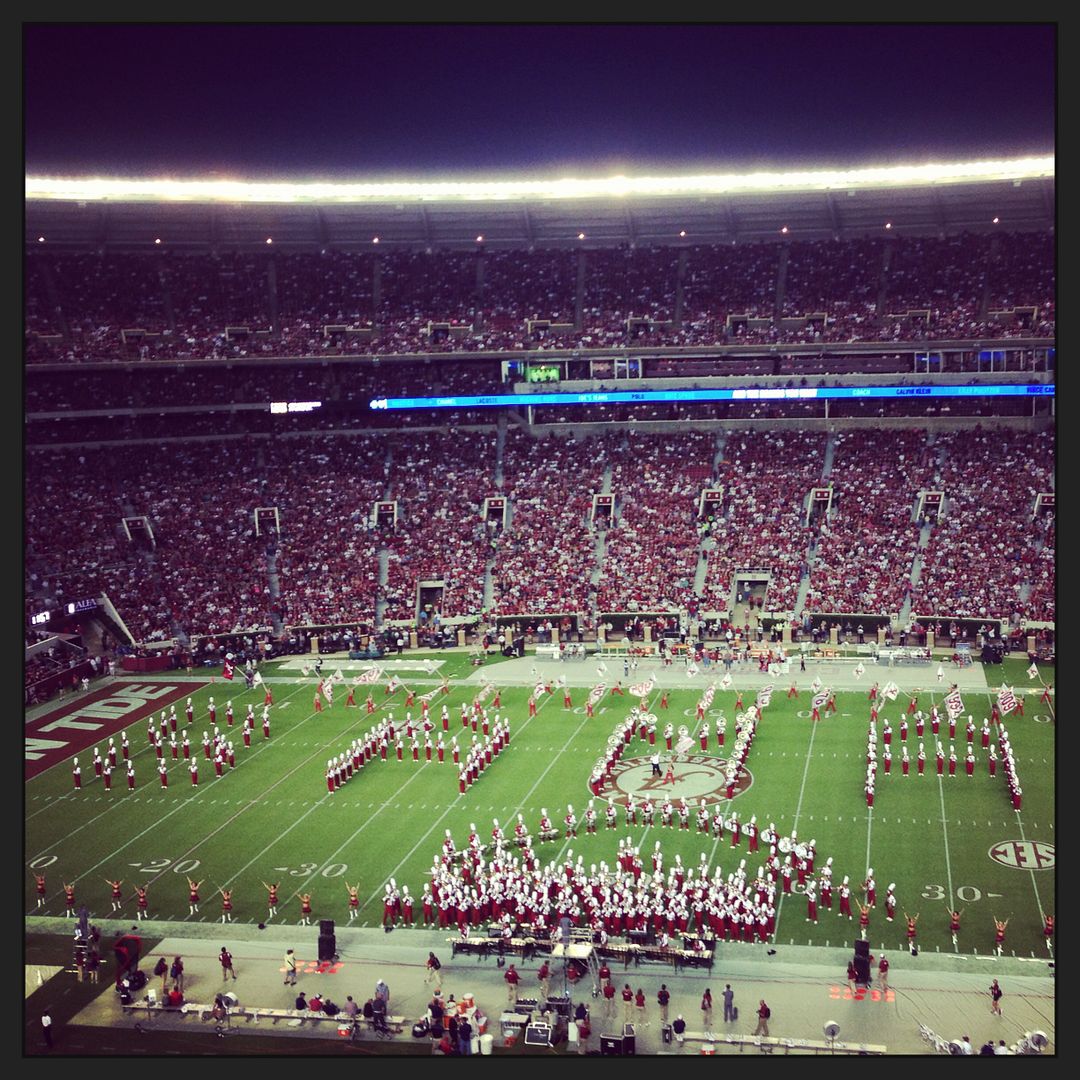 There is nothing like Bryant Denny Stadium at night. The air is crisp but not cold and the atmosphere is electric (especially when we are winning). To me, it's quite the lovely sight. This is the band ending their 007 half time show, which I was in love with. After the standard James Bond tunes, they end with "Nobody Does it Better" (OMG don't you LOVE Carly Simon!) and mash it up with our fight song as they run flags with our 15 National Championship years on them.
"Nobody dooooooooeeeeeeesssss it better....makes me feel sad for the rest (not really). Nobody does it......HALF as good as youuuuuuuuuuu, BAMA you're the best!!"
(for now anyway--offensive line, let's get into gear, ok??)
I mean look at these cutie pies!!! The highlight of the weekend definitely was getting to meet the Puckett twins on Sunday. Little Miss Raegan was quite the cuddle bug and Forrest bonded with Mr. Grayson. The Pucketts are such a darling family and some of our very best friends. I just hate they are so far away and that I can't hold these little ones every day! You can keep up with them on Lauren's blog
HERE
!
Ok friends, as I said I'm zonked so I'm going to hit the hay (maybe after some Dallas Cowboys Cheerleaders Making the Team). Hope your weekends were great!!