So, you may or may not know this, but I am taking ballet classes! I actually danced for 12 years before I went to college and have honestly missed it ever since. One of my most favorite days of my life was my senior recital, when I got to perform my solo. I honestly have missed dancing ever since I had to stop 11 years ago (wow, I've been out of dance nearly as long as I was in it). Something about dancing was so cathartic for me. No matter what high school drama was going on, no matter how busy I was, no matter how stressed I was, dancing made it all melt away. I'd get lost in the song and the movement and just be me--just be free--for that hour and a half, once a week. I wasn't a professional or anything, it was just fun. I would dance out all of those emotions, and you know in high school you have about 8 millions flowing through you all at once. In ballet there is a right way to do things--the technique guides you and restricts your movements but at the same time, within that set of rules, there is beauty, grace, and fluidity. As a Type A, I like rules--I like boundaries--I like that there is a right way to do something and if you practice it, you will be able to execute it correctly. Within those rules, I became centered.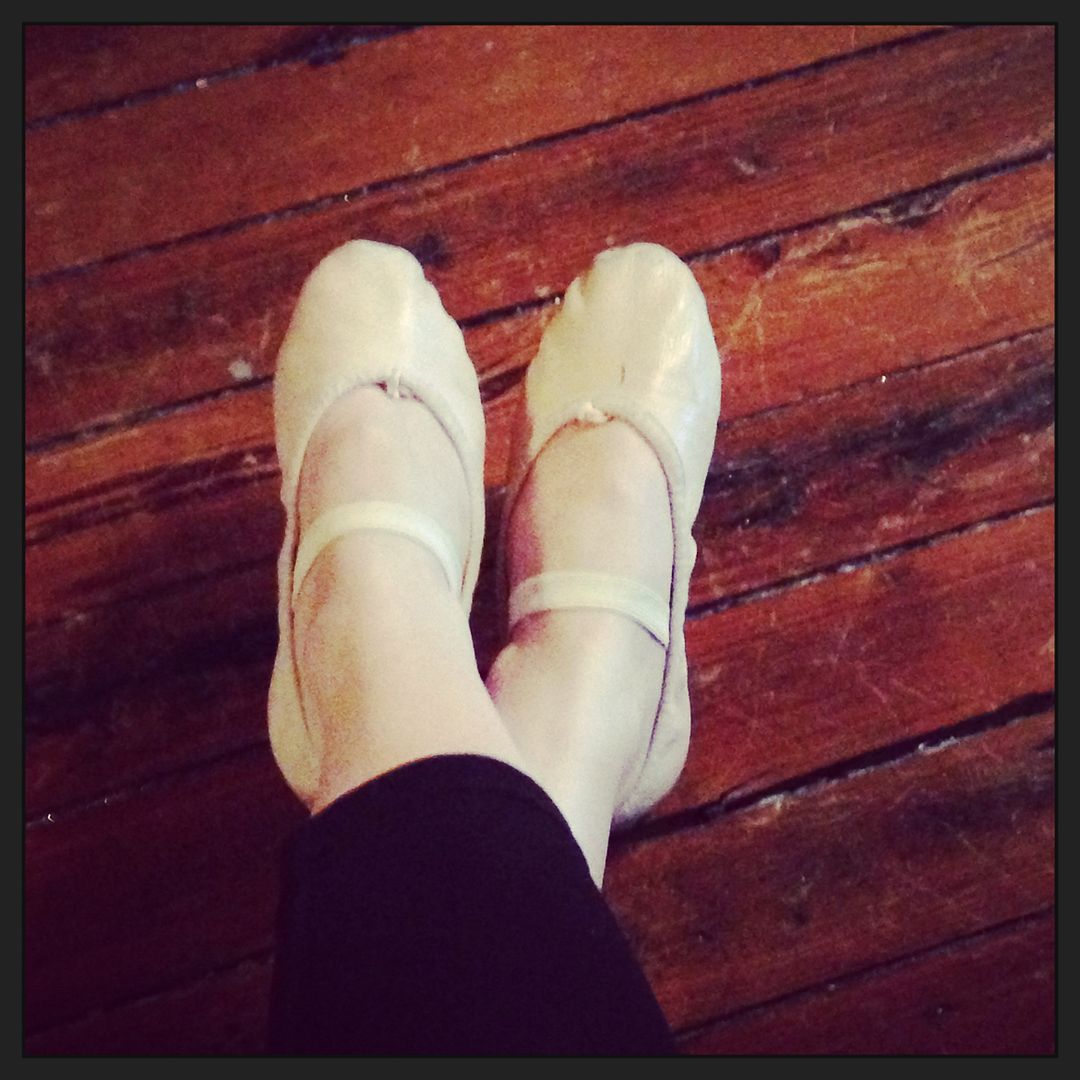 When I found out the local dance conservatory was offering adult classes, I literally jumped at the chance to sign up. It is more of a workout that anything, and we have ladies of all ages in the class. I love the stretching, pointing, flexing, kicking, and turning. Towards the end of the class, we work on a combination to add to our dance. It isn't hard or involved, but it's still dancing and it makes me feel great! I am definitely not as flexible as I used to be and I don't remember it taking me as long to learn the combination as it does now, but hopefully that will all come back with practice. It's only a 6 week class but I'm already excited to sign up for the next class in January! Even so, it's not the same emotionally as dance used to be for me. Hopefully, I can get to a point where I'm less concerned about doing it correctly or looking crazy and just "being" in the dance, like I used to be. Maybe I'm not there yet because I don't "need" dance to be that release for me any more--maybe it's just something fun to do now. Regardless, I love it, and I'll keep dancin' until they make me stop!
Do you or did you dance? Did you have that same emotional connection with it? Have you gotten back into an activity that you did as a child?? Is it different for you now as an adult??