I must admit we have taken some fantastic road game trips over the past several years. I absolutely love going to away games--they are a great excuse to travel, explore new places, and of course, see your team in a different venue. However, this kind of travel can get really expensive. You're talking about hotel, food, travel expenses like gas (and snacks of course), and of course your football ticket. In order to be able to travel as much as we do, Forrest and I pride ourselves on traveling frugally but traveling well. I will not stay in a sketchy hotel just because it is the cheapest, and I want to eat something local instead of fast food if possible, but I will sit in the top row of the stadium (heck, I'll man that camera that flies above the field if it's the only way in). Here are my suggestions for planning an epic, yet cost efficient road game trip.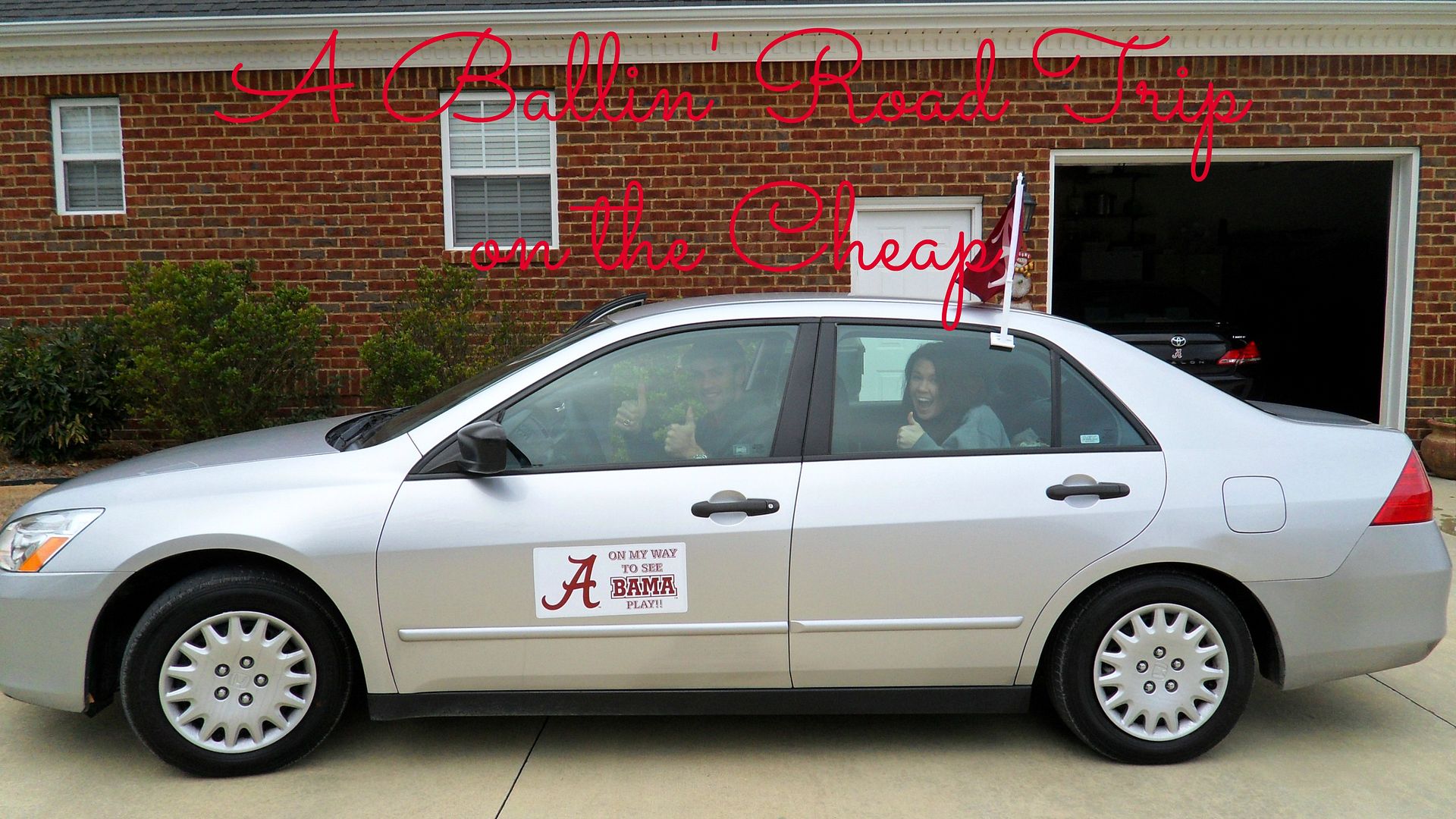 Plan early, plan smart
You are not going to have a cheap weekend if you wait until the last second to plan (usually). After the season ends, we typically start looking at the next season's schedule and start planning out which road trips we want to take. Right now, we are focusing on visiting different schools so we feel like we aren't paying money to go places we have already been 100 times. Sometimes I feel like if we make it out of the game with a win, I can be happy to never return. If we lose, I have to go back until we win again. That's crazy--I know. Ignore that. BUT--knowing in advance where you are going helps you save AND get the best deals on hotels, flights, etc. Start checking travel sites early on, and even sign up for
Groupon
in your destination. It's a great way to find fun activities to do for cheap!
Last year when we went to Tennessee for the weekend, I got a fantastic deal on horseback riding through Groupon.
Be Flexible
The key to being cost effective is being flexible. When we went to the National Championship game, we left at 10:30pm out of Atlanta (which is 2 hours away from where I live) to fly into Miami and then we had to drive to Tampa to fly home. Why? Well if we did round trip from ATL to Miami, it was $1000 a person. Our way was only $300 a person. You are welcome, bank account. I really wanted to go but I did NOT want to spend a ton of money, and this helped immensely. (I know that doesn't count as a road trip but once we got there we definitely road tripped around Florida.) I could also call this section: "Don't be snooty". My dad is a snooty traveler. He wants everything to be quick and easy and doesn't care if that way is the most expensive way. As a cheap person, I will bend over backwards to get the best price. Of course, it has to really be worth it, like this cost reduction was. I wouldn't drive to Tampa (like a 3 or 4 hour drive from Miami) for $50 in savings--but I would for $700. If you are flying, look for flights in and out of different airports, or flights that go to an airport near but not at your destination. When it comes to hotels, we almost always
Priceline
them. If we fly, we choose one close to the airport because they are cheaper one on the way to the game but not in the college town, because those are always really expensive. Our motto usually is that it is cheaper to rent a rental car than it is to stay by the stadium, so we go that route.Also to make sure to check out hotel special rates. Sometimes military, government workers, or teachers get reduced rates so make sure to check. Also, if you followed the first suggestion and planned early, you might be able to find a weekend stay for cheap on Groupon or
Living Social Escapes
Ask someone who has been there before
This goes without saying, but I'm going to say it. Sometimes, there is really nothing to do in college towns other than going to bars. Make sure to ask someone who lives there, went to school there, or goes to games there about where to eat, what to do, and what not to do. Then you will know how best to spend your time and money. Also, consult the
Trip Adviser
app and read reviews. They really are helpful. You are also going to need to know where to park at the stadium and how much it is, if there is food available near or on campus, etc.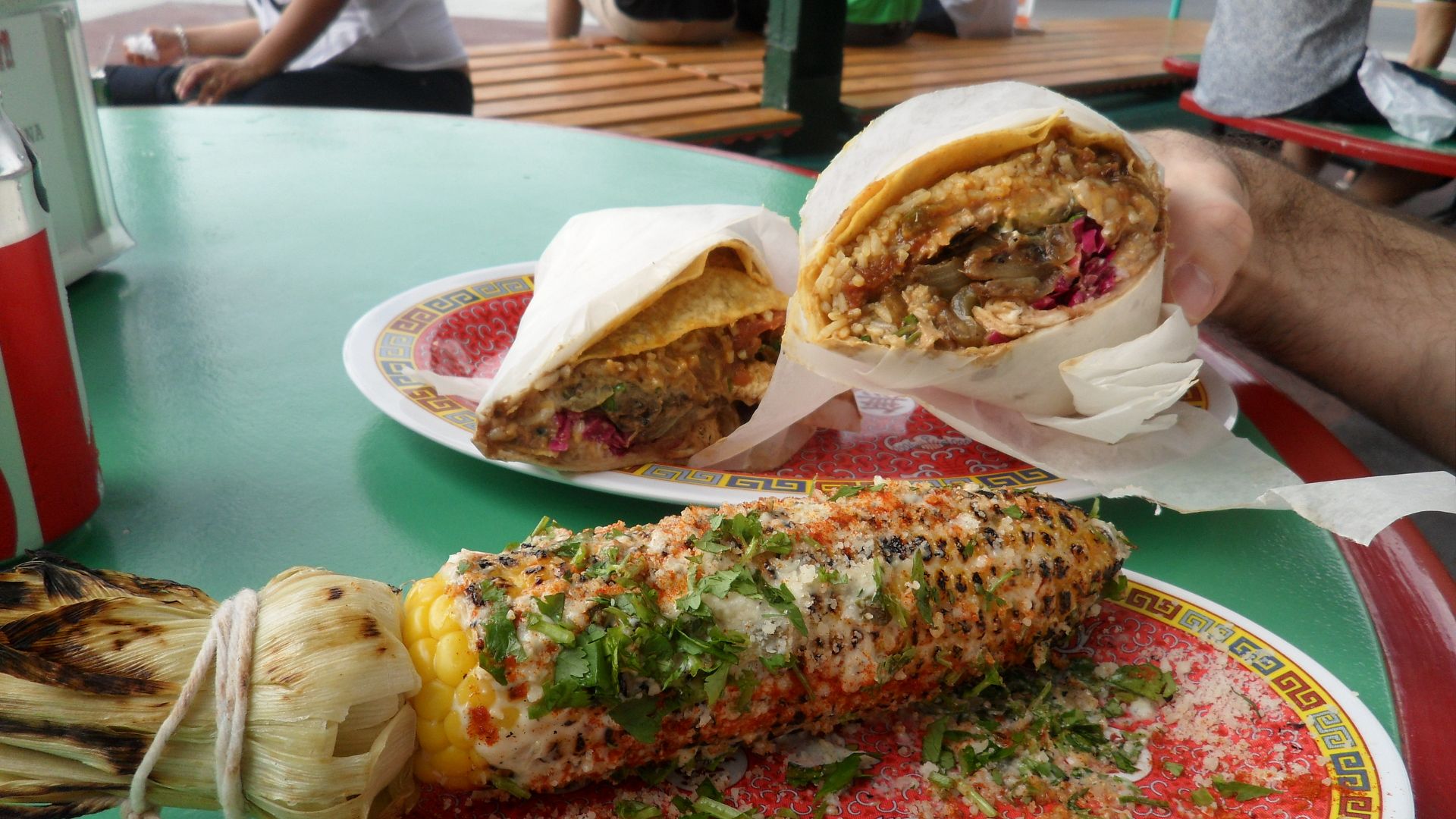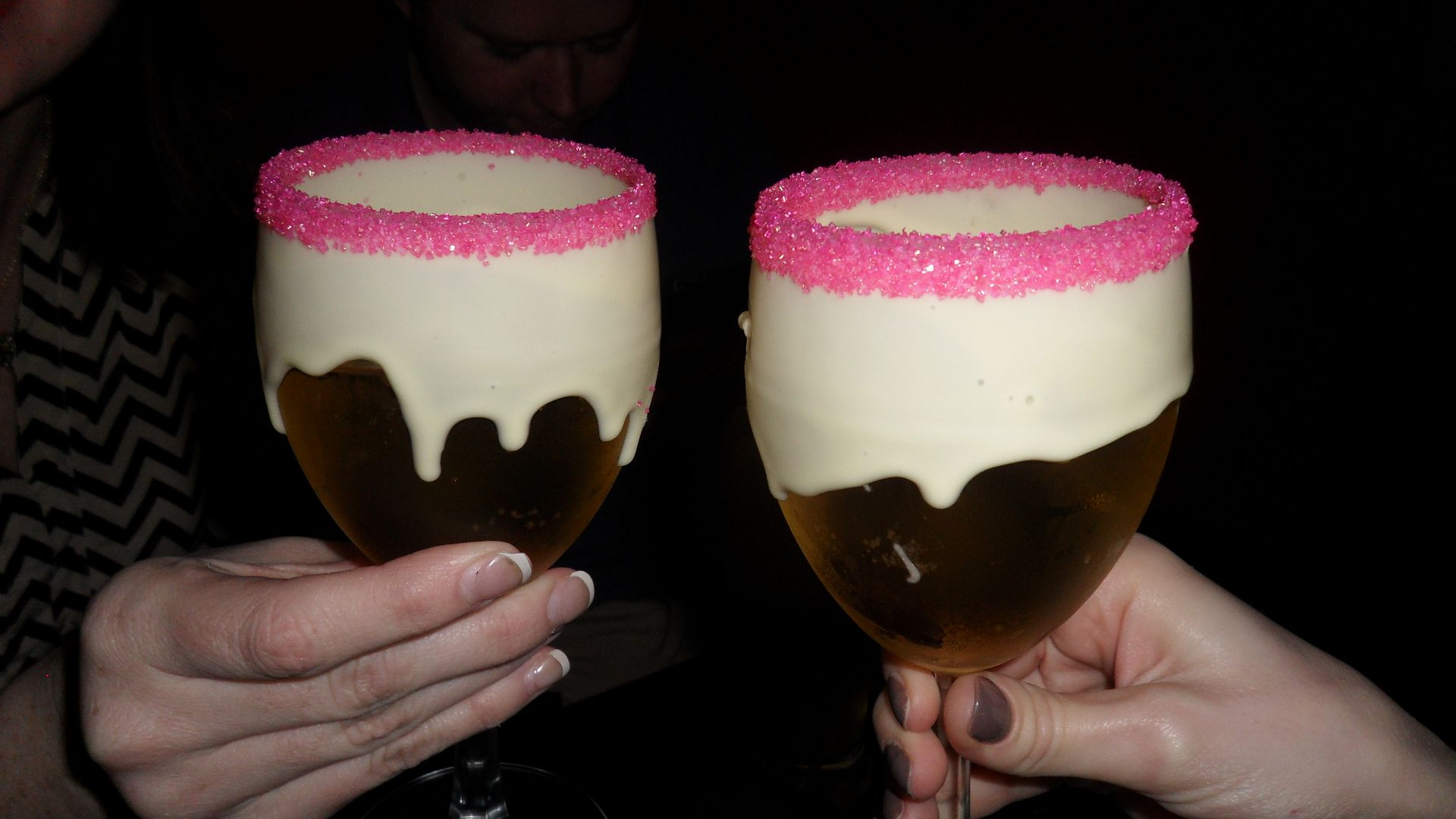 I asked my friend Carla about where to eat in Key West (when we road tripped from Miami before the National Championship) and she said
Paseo,
without a doubt. Turns out, Trip Adviser had it listed as the number 1 restaurant. It was some of the best food I have ever eaten, hands down.
I went on Pinterest and searched Key West and found
Better than Sex
restaurant. A highlight of the weekend!
Ticket reality--cost and not panicking
Ok, let's face facts. Not all games are created equal. You need to have a little sit down with yourself about the reality of the price of tickets and decide what amount you are willing to spend. When we went to the Alabama v. Duke game, we bought tickets early for face value, and when we got there, people were literally giving them away. That was not smart. We should have waited and gotten them there, because that was not a big game. I'm a big supporter of buying your tickets at the stadium. You have to be patient and willing to miss the first part of the game, but you will typically get them. I've found it's best to try to find them sans husband/boyfriend and while wearing a cute game day dress and a perky smile. (Not kidding). You also need to know the face value cost of the tickets. If you are willing to spend $100 each on ticket and they in fact ARE $100, you are going to have to be much more patient. Our tickets to the national champtionship game were something like $375 face value. For that game, you aren't getting them less than face, I'm sorry to tell you. If face is too high for a big game, then cut your losses and throw a big party at your house. BUT, if you are willing to pay at least face value for a big game ticket, I would recommend waiting until you get to the game to buy them (although maybe not at the championship--I've never tried that. My sister got handed some for free in Miami, but she is Miss Alabama USA). I got 4 tickets at face value right before kick off to a Bama v. LSU game in Baton Rouge. I had to sit with LSU fans (and was cussed out by an LSU cheerleader) but I was in. This again is when it helps to be flexible.
Also, literally tell everyone you know that you are going to the game and need tickets. I send out texts and facebook messages like a psycho when I don't have tickets to the game. You never know who will have some they are willing to unload for a reasonable price. That's how we got our National Championship tickets--otherwise, we wouldn't have been able to go.
While trying to get tickets to the Florida game in Gainesville, Farrah and I ran into Paul Finebaum!
Ya Gotta Eat
You are going to spend money on food when you travel--plain and simple. For a car trip, we like to pack a cooler of drinks and then have a snack bag so we don't have to keep stopping and purchasing expensive snacks on the road. Yes, this takes up room in the car but yes, it is worth it. The game time usually determines when and where we eat. We have a tradition at eating at Outback at some point before an away game because we think it brings us good luck (sorry team in 2010 at LSU--we failed you). We did that because we were on the road and wanted to eat something sit down but that we knew we would like and that was right on the interstate. If we arrive at our destination at dinner time, we will eat somewhere fun and local for dinner and then squeeze in Outback for lunch. Or maybe we will eat somewhere fun for brunch. Basically, we plan around the game, making sure to get a nice local meal in there somewhere if possible, and of course, good luck Outback (when we went to the Championship and I got the stomach virus, Farrah brought me a loaf of that really good brown Outback bread to pick at so as to not mess with fate). We always look restaurants up on Trip Advisor so we can pick the best one for the best price.
About to enjoy dinner at
Ralph's on the Park
in New Orleans
Maximize your time--and savings
Typically, you aren't going to have a lot of time in a city when you are there for a game. We try to miss as little work as possible, so we leave as late as we can on Friday, and we hate getting home late (although we will, if it is the cheapest flight) so we try to leave as early as possible on Sunday. If we are driving, we are looking usually at a full day of driving on both Friday and Sunday, leaving only Saturday for exploring the city AND going to the game. When you are driving, plan your route so you can stop and eat something good in a city you have never been to. Or, leave an extra hour earlier so you can eat somewhere nice and local where ever you are going. Check out the events calendars of the places you are going to see if there is a fun festival or something the night you arrive, and make sure you leave early enough to attend. I figure if you are going to miss a whole day of work, you may as well leave early enough to enjoy it (of course, I never drive--I just sleep the whole way there). Also, try to stay somewhere fun NEAR the game site instead of AT it. When we went to Baton Rouge, we stayed in New Orleans. For Tennessee, we always stay in Gatlinburg, and I'm sure by now you all know we went to Key West before we ended up in Miami. We like to use our game traveling as a way to see other parts of the country. To me, that makes the cost doubly worth it.
If the game is close and the game kicks off later in the day, drive over the morning of the game. You are going to save a night in the hotel and a night of food on the road.
Similarly minded friends
This is probably the most important thing on this list--do not travel with people who cannot roll with your travel style. We are truly blessed to travel with the Hayes because we share the same travel style--frugal and fun. A frugal traveler cannot travel as well and efficiently as a "snooty" traveler. Try to travel with people who are not just your friends that cheer for the same team, but can have fun in the same ways. This may sound silly but to me, it's huge. When we travel with the Hayes, we know they eat anything, just like us, so we can go to any restaurant. We know they can "roll with" whatever traveling frugally may throw our way, like getting to Key West without a hotel. We also know that they aren't going to be upset when we aren't dropping $500 on dinner because it is THE place to eat. It's just easier, to me, to do it this way.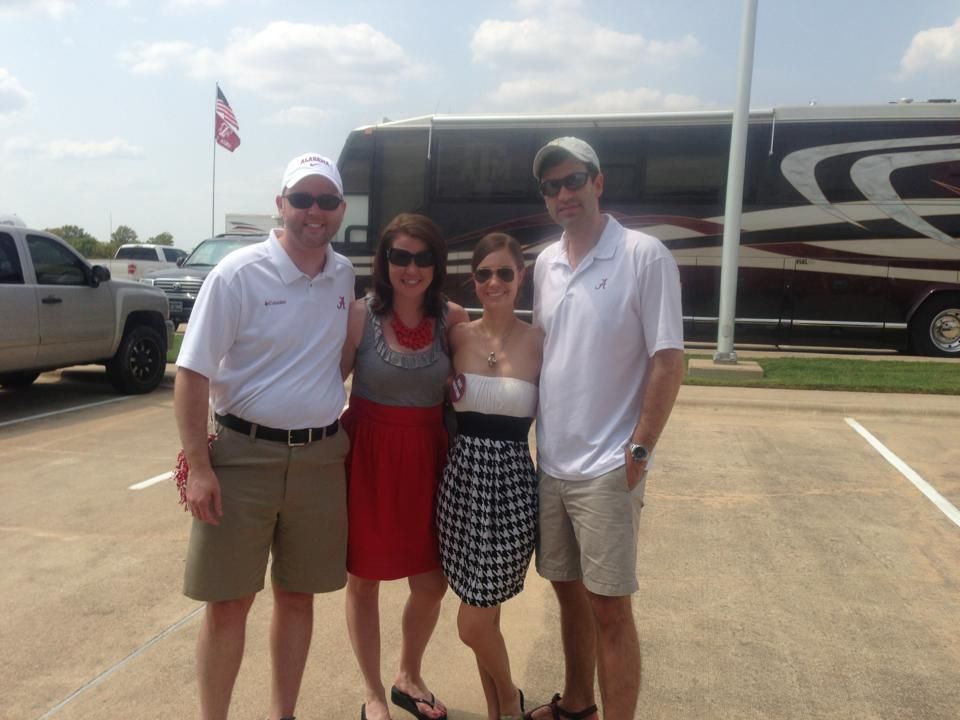 Kicking off another great year of Bailey/Hayes road trips and Bama Football at Texas A&M. Roll Tide!
Here is a list of our road trip essentials...
Road Trip packing check list
1. Cooler of drinks and waters
2. Snack bag (make sure to bring another bag for trash and several napkins). I like to get things we can leave in the car all weekend that won't melt, like gummi bears or sour worms, nuts, chips, and trail mix.
3. Pillow and blanket--the boys inevitably want the car cooler than I do, so I always need a blanket. Sometimes I use it as a sun shade when it's hot. And of course, since the boys drive, the pillow is for snoozing, although sometimes it's nice to have to put behind my back on long trips.
4. Kindle--I can't read in the car but it's nice to have when we arrive, and I always have it on plane trips.If you are lucky like me, you can get your friend who doesn't get car sick to read to you all the way home from Orlando.)
5. Ipod--the more iPods in the car, the more fun. I think a great road trip play list is key! You need some "pump you up" game day music as well as fun songs that everyone knows to keep people smiling the whole way there!
6. Game day car decor--flags, magnets, shakers, the works! I like to keep a shaker in the car with me so I can "Roll Tide" fans I see driving down the road. Our car magnet has traveled to as many states as we have and even gets packed when we fly. We like to arrive in style.
7. Phone with GPS (duh). Remember you are going to be somewhere you have never been and may need to quickly find an alternate route, avoid traffic, or find the nearest restaurant. A good map app is KEY! (make sure to bring a car charger--you will need it!)
Happy road tripping!!
What do you like to do on game day road trips? Do you have any special rituals/traditions? What else would you add to my list??