So I saw that
Sarah
did an adorable "What's in My Bag" post and I totally fell in love with the idea, so that is what I'm loving this week! Show off all of my junk and neurosis? Sign me up! I even scheduled a day for it in my handy planner! Then last week, I was unloading tons of stuff out of it and I thought "well now wait a minute, let's get evidence of this". This was probably one of the "bad days" in my purse. Welcome to my world!!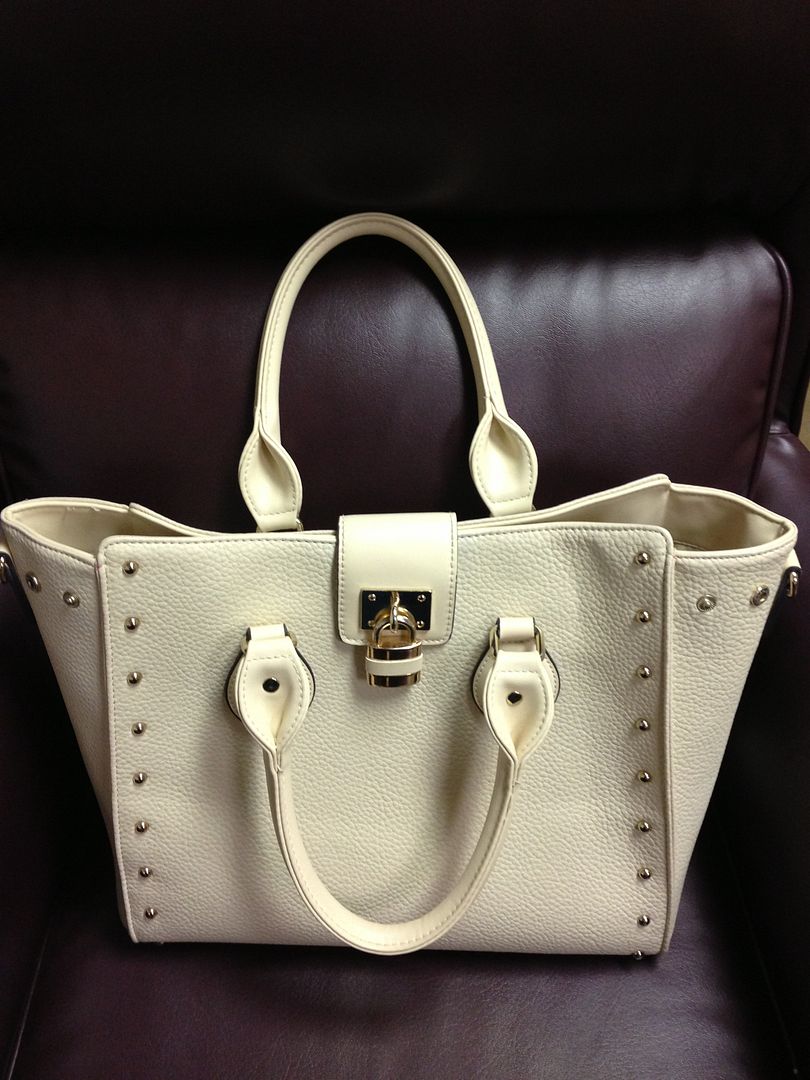 Meet said bag. I love it. It's giant and it has tons of pockets inside. I also wanted you to see that I sit in a real grown up lawyer's chair at work.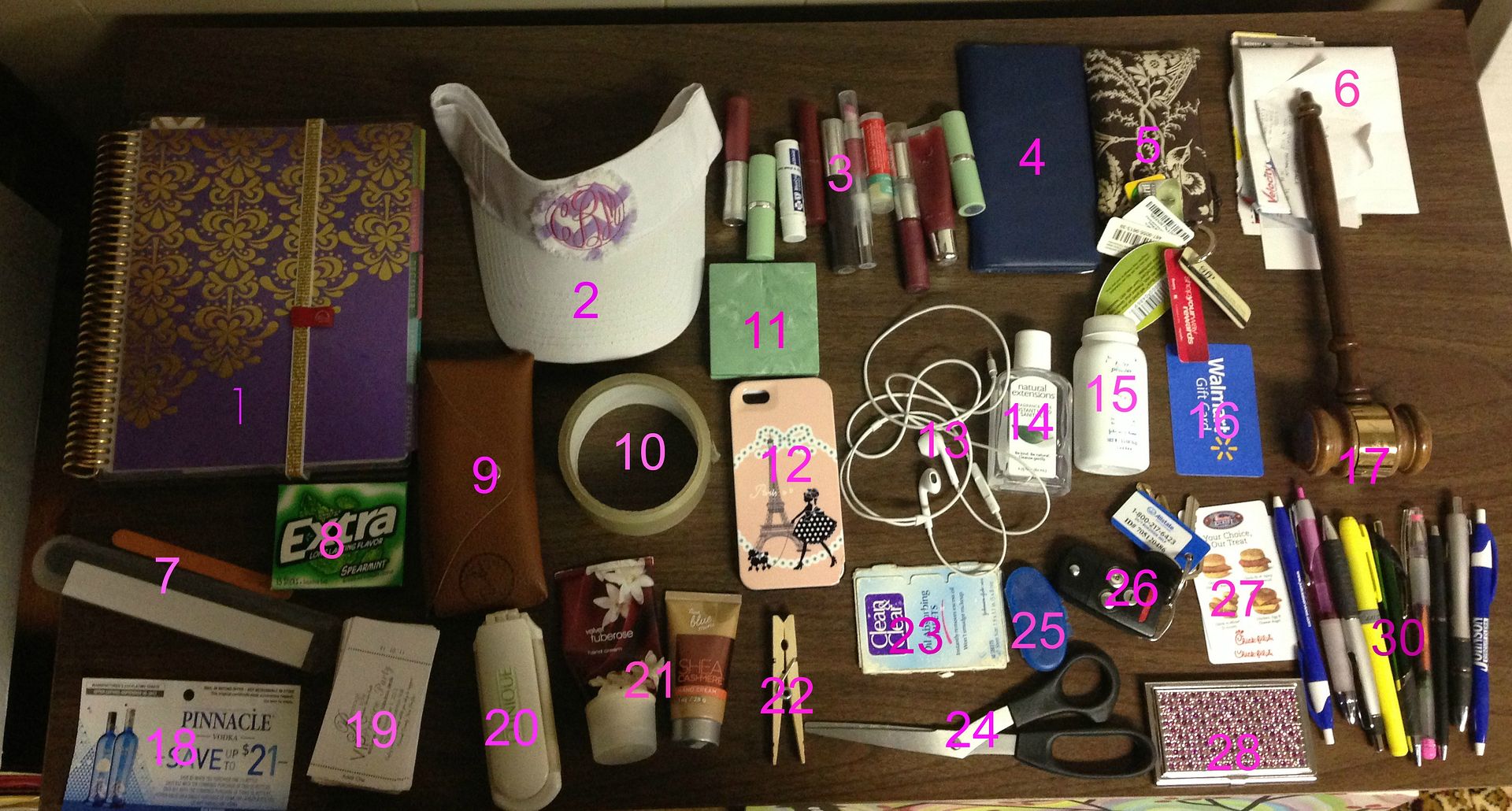 Enter the madness:
1. Planner--without this I would be so lost.
2. New visor I ordered from
Sweet Tea Stitches
that came in that day! I feel like if I put things in my purse they will annoy me and I will take them out. Sometimes I do it, other times I end up carrying visors around on rainy days.
3. 10 lipsticks/glosses/chapsticks. You just never know when you will need a different color! (more than half the time, I'm not wearing lipstick at all)
4. Checkbook in basic cover the bank gives you--because I'm cheap like that.
5. Vera Bradley wallet thing with key chain. It doesn't hold my keys, but it doesn't my 8 million discount cards together. I never carry cash so I only need this to hold my cards.
6. Eleventy hundred receipts, business cards, expired coupons, empty envelopes
7. 2 nail files, one that doubles as a lint brush (I usually have a full sized lent roller in there, but that day it was on my desk)
8. Gum--I always have to have gum
9. Sunglasses in the case. So help me, I will never put those babies in my bag minus case. They wouldn't make it.
10. Roll of mailing tape (to hang posters at my Service Guild meeting)
11. Clinique powder compact--been using this since I started wearing make up--sometimes you need a touch up
12. Phone (ok, its just the case because I took the pic with my phone)
13. Ear buds for running
14. Giant bottle of hand sanitizer
15. Baby powder--this is a left over from when I went to the football game in Texas. It was HOT
16. WalMart gift card I forgot I had
17. President's gavel for Service Guild
18. Rebate coupon for marshmallow vodka I bought that day to go in a liquor cart for a fundraiser. Yes, the giant bottle of vodka spent a little time in the bag that day as well
19. Preview Party tickets for our Service Guild rummage sale (any one want to buy one? They are $10)
20. Compact hair brush you get in your Clinique free gifts--say what you will but I love this brush
21. 2 half empty lotions
22. Random clothes pin (no idea)
23. Clean and Clear oil absorbing sheets (because sometimes you get shiny in the South)
24. Scissors, to cut the tape (see number 10)--obviously this bag would not make it onto a plane in it's current condition
25. Old lady pill box full of Advil (a bottle rattles--this keeps them flat and quiet)
26. Car keys (duh)
27. 2 free Chick fil A breakfast coupons I got at the first Alabama game this that expire next week
28. My business card holder
29. 8 pens and a highlighter, because you just might need that may pens all at once
I might should be shamed by all of this nonsense, but really, I feel like I have just about any situation covered with such a variety of items in my bag and on me at all times!!
Do you have any similar crazy things in your purse? What items do you carry always that you couldn't live without???